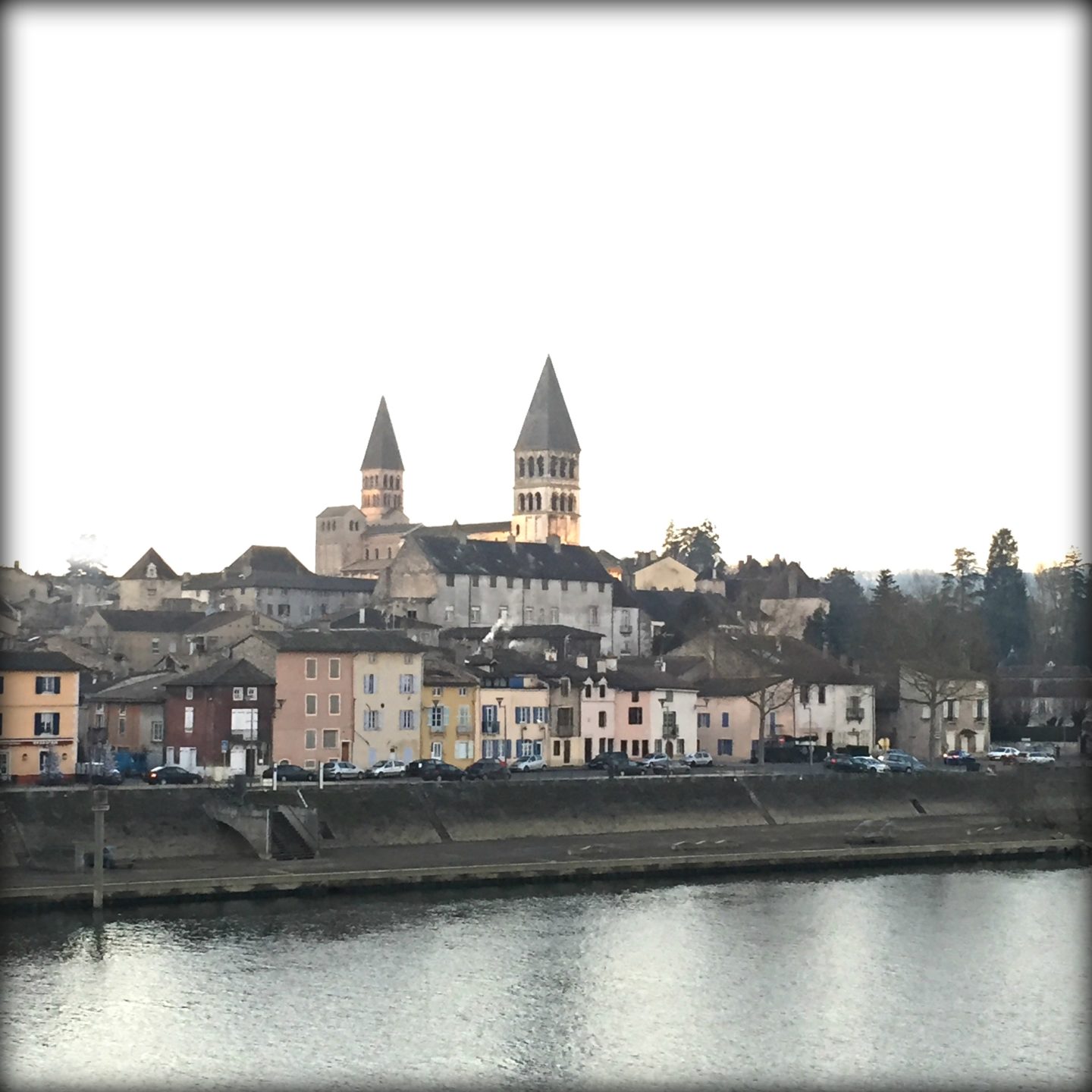 I am not a fan of long distance travel by car. I find endless motorway driving tedious. Normally we travel to France by plane or train. Train is my favourite method. The Eurostar now goes all the way from London to Marseille. I find trains soothing and relaxing. They are much less hassle than modern air travel. Crowded airports with their interminable queues. Many of them seem to have turned into vast shopping malls. Not to mention the indignity of the security system. I acknowledge that it is necessary. Although how the security guys thought I could blow up a plane with a small pot of honey I am not sure.
Anyway we drive down to the South of France once a year. It takes about twelve hours door to door. I insist that we make it an adventure and stay one night somewhere interesting. Often in the Burgundy region.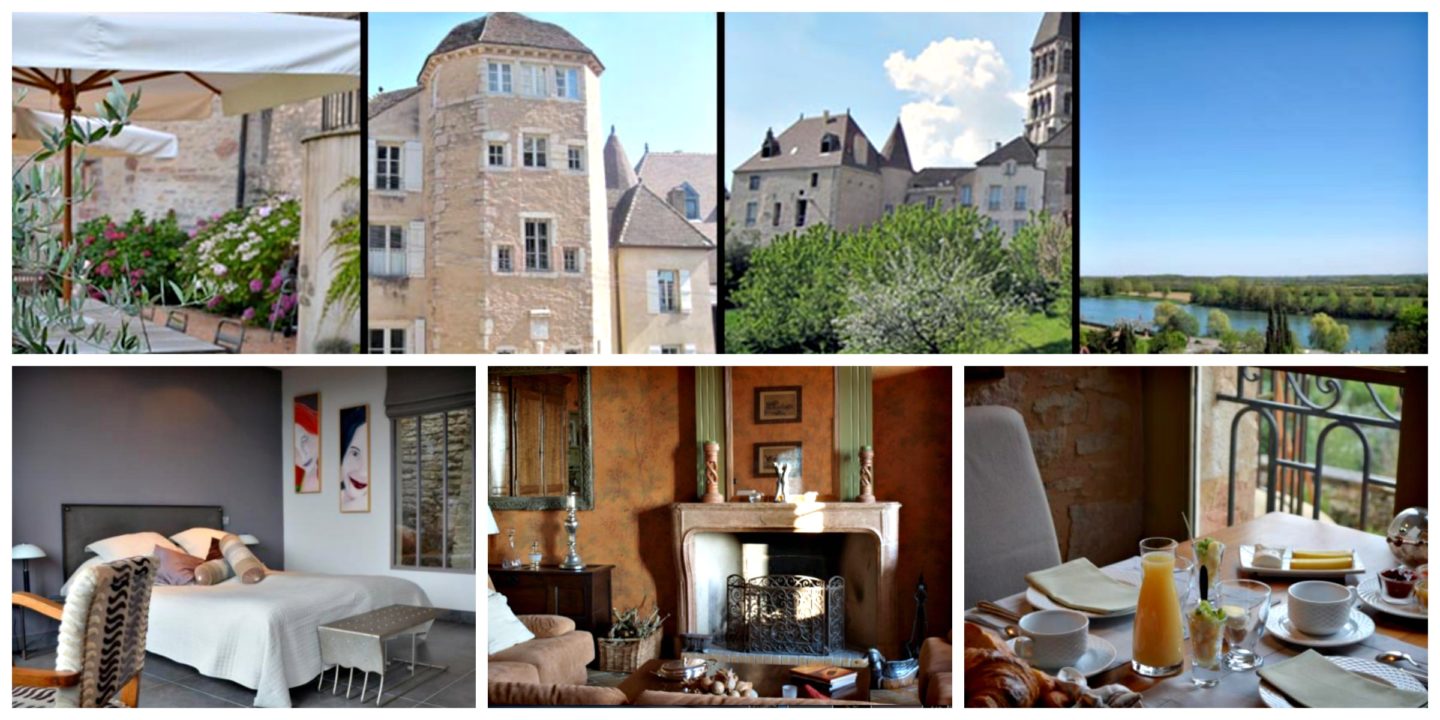 This year we decided to return to Tournus and to the same B&B we had stayed last year Le Tour du Tresorier. It is a beautiful old renovated tour run by a charming couple. This year we chose one of the garden rooms, which was modern, light and airy. The breakfast as you can see was delicious from jams made by the owner with local fruits.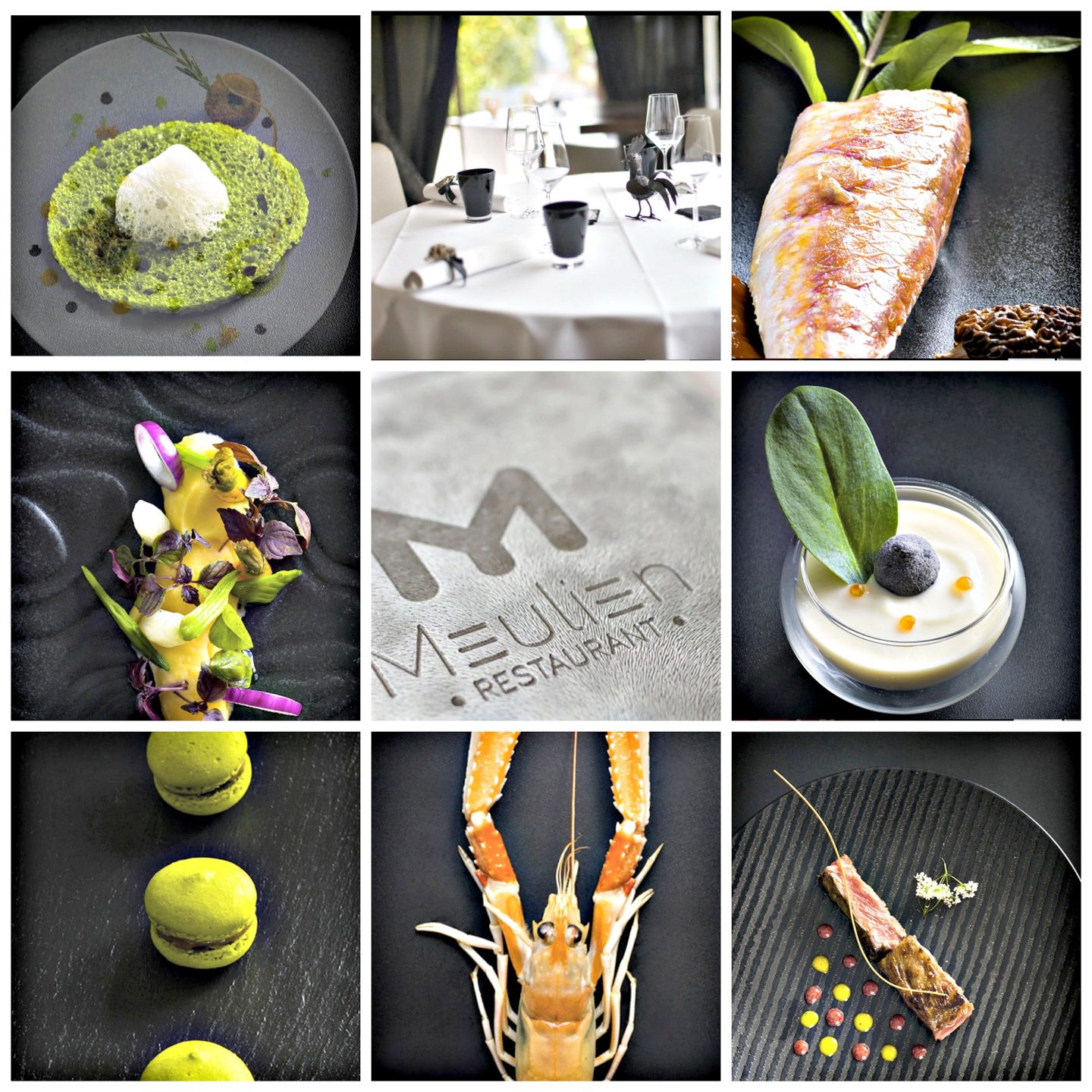 The evening before we visited a one star Michelin restaurant Le Meulien and indulged in a gourmet feast. The ingredients for the dishes were sourced locally and the chef added a light touch to the delicate and intricately prepared "plats". We finished our stunning meal replete but not over full. I would highly recommend this restaurant if you are in the area.
Packing for a one night stay:
I only take a very small case into which I have to fit my computer plus my overnight toiletries.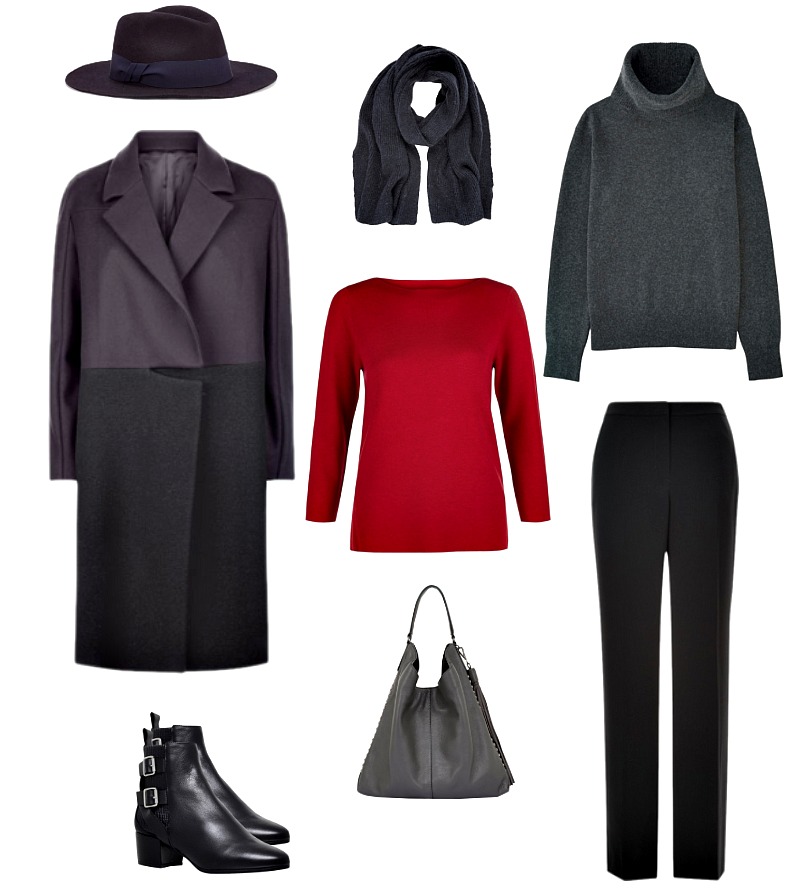 I travelled in a pair of black trousers similar. A grey cashmere polo neck sweater Uniqlo. My Jaeger coat, Ankle boots and fedora hat. I packed an extra sweater in red by MeandEm similar in sale.The red sweater featured above is by Hobbs and some statement jewellery. These additions livened up my black trousers for the evening. I had a grey tote bag similar.