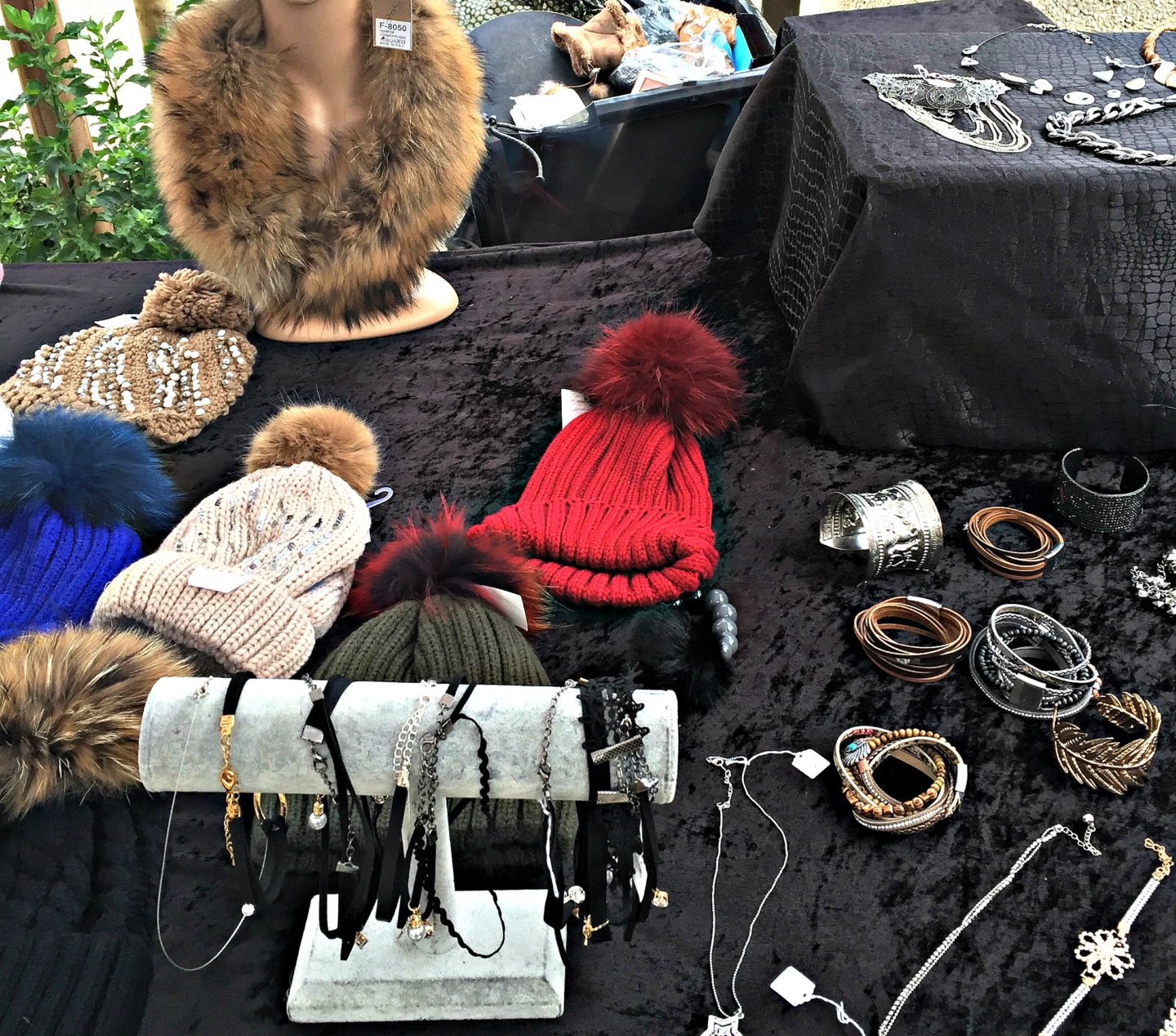 One of my favourite pastimes while we are in Grimaud it to visit the market in St. Tropez. There is one held ever Tuesday and Saturday morning in the main square, Place de Lices. At this time of year the market is quiet. There are not so many stalls and very few tourists, only locals. There is still plenty to explore and I have great fun rummaging around the jewellery and accessory stalls. Picking out the few treasured from the junk. Many of the pieces that I wear on this blog come from St. Tropez market. The nearest equivalent I have found on line with similar individual and quirky pieces is Etsy.
This year's trend was definitely hats, especially the knitted caps with fur bobbles. I could not resist the one below and it came home with me. I love the vibrant red colour and it keeps my head warm and cosy when the mistral wind blows.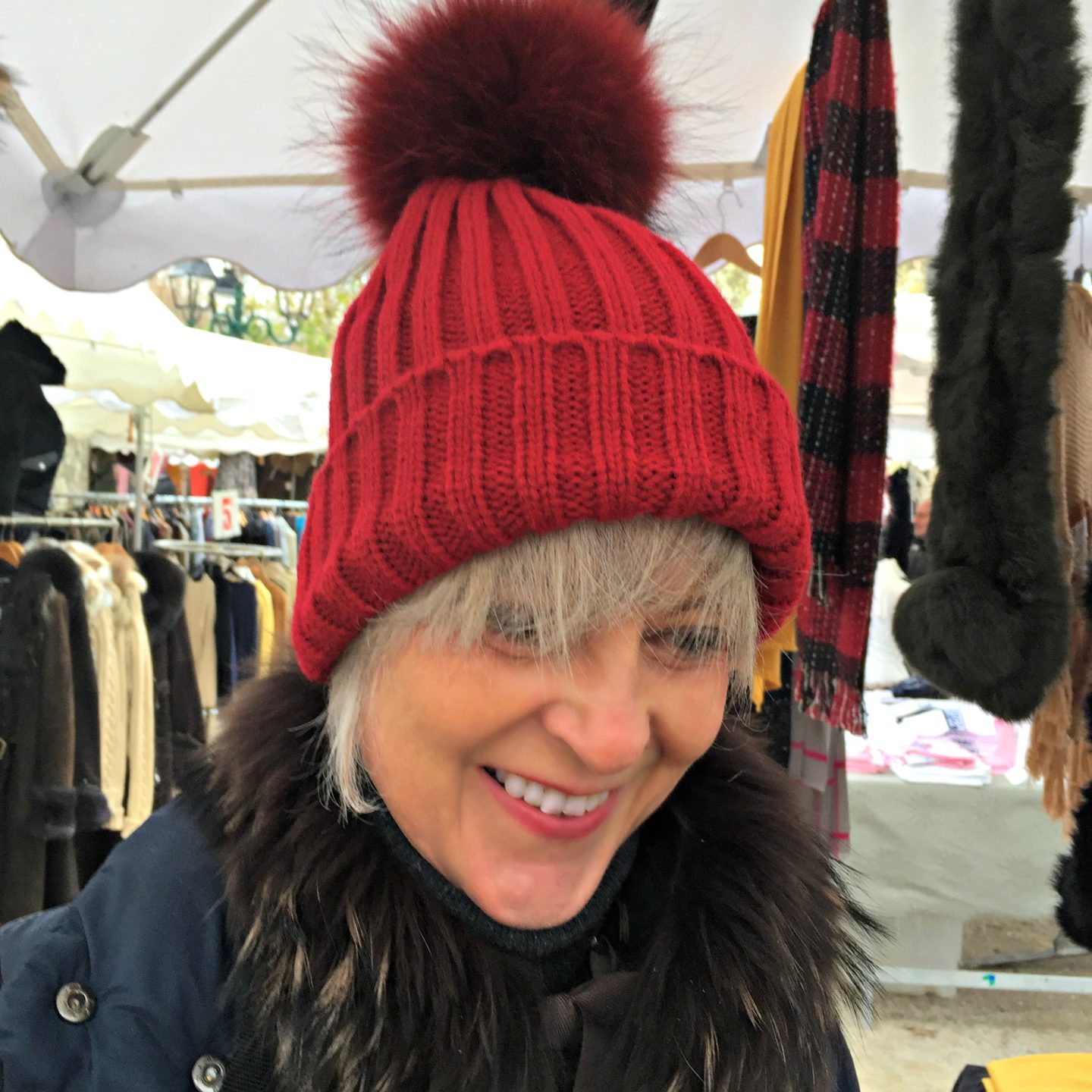 SIMILAR BOBBLE HATS: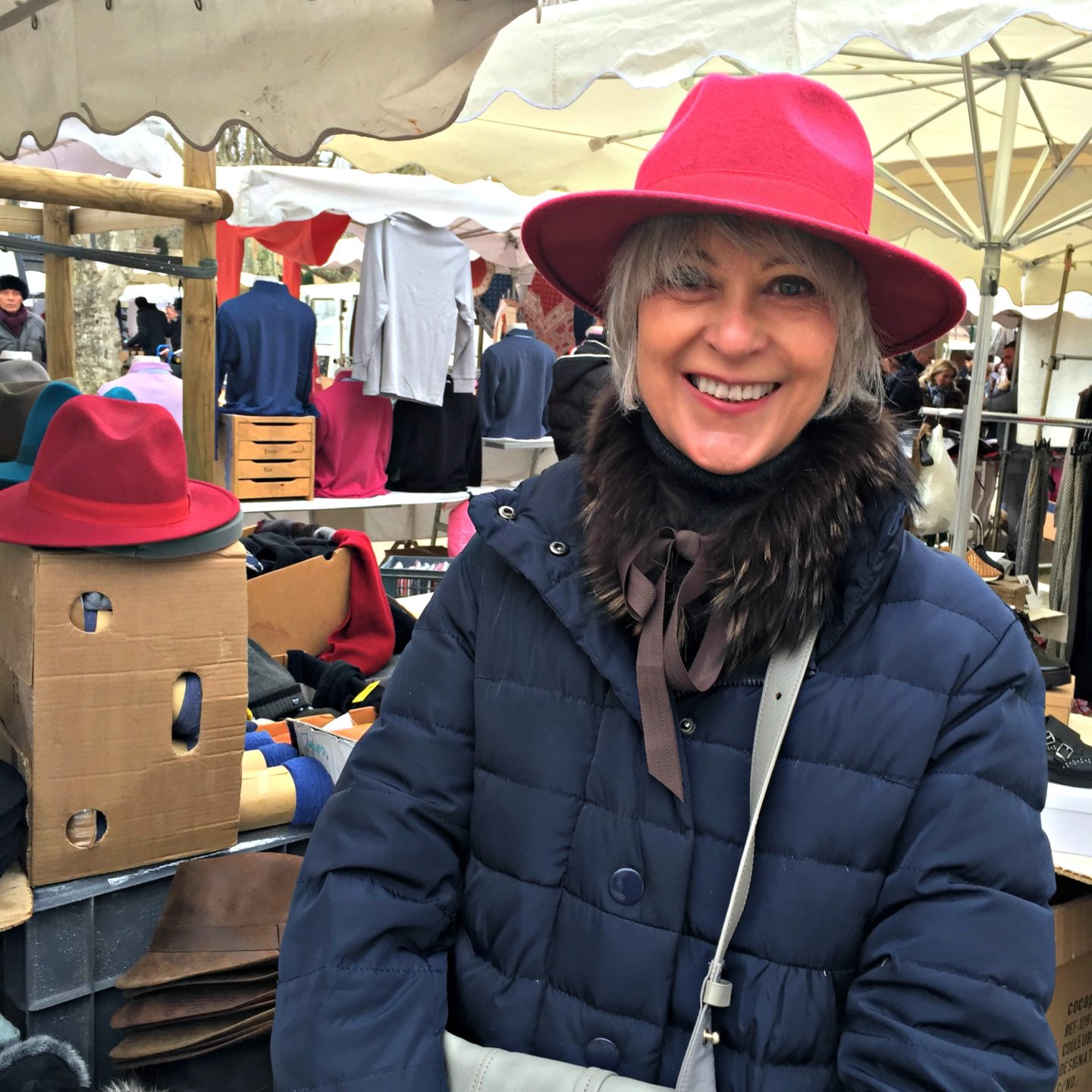 It was a difficult choice between the bobble hat and the soft red fedora above. Perhaps I should have bought both. If I go back to the market next week it might still be there. I love hats as you can see here. Although I am running out of space to store them all.
SIMILAR FEDORA HATS: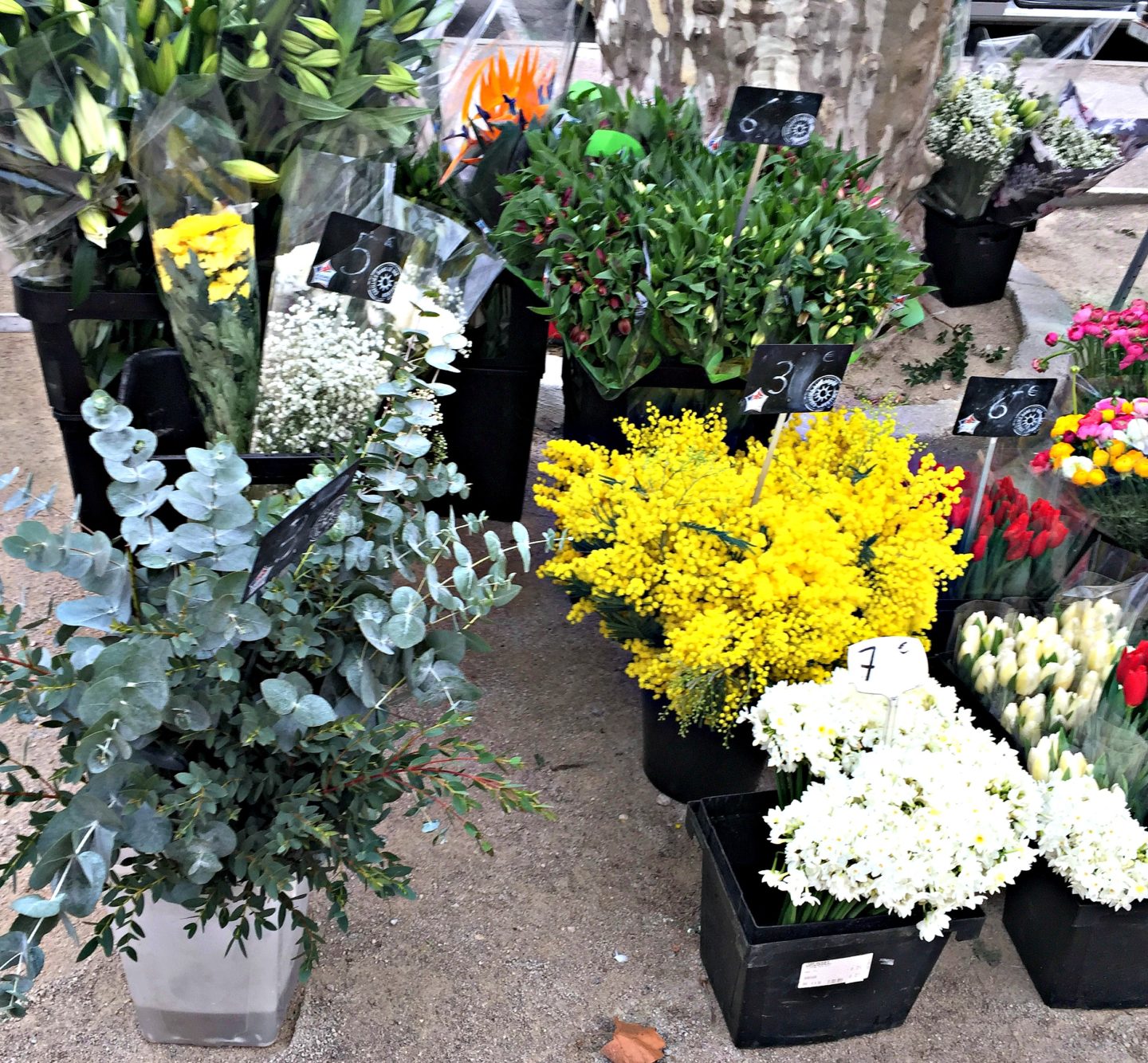 The best flower stall in the market.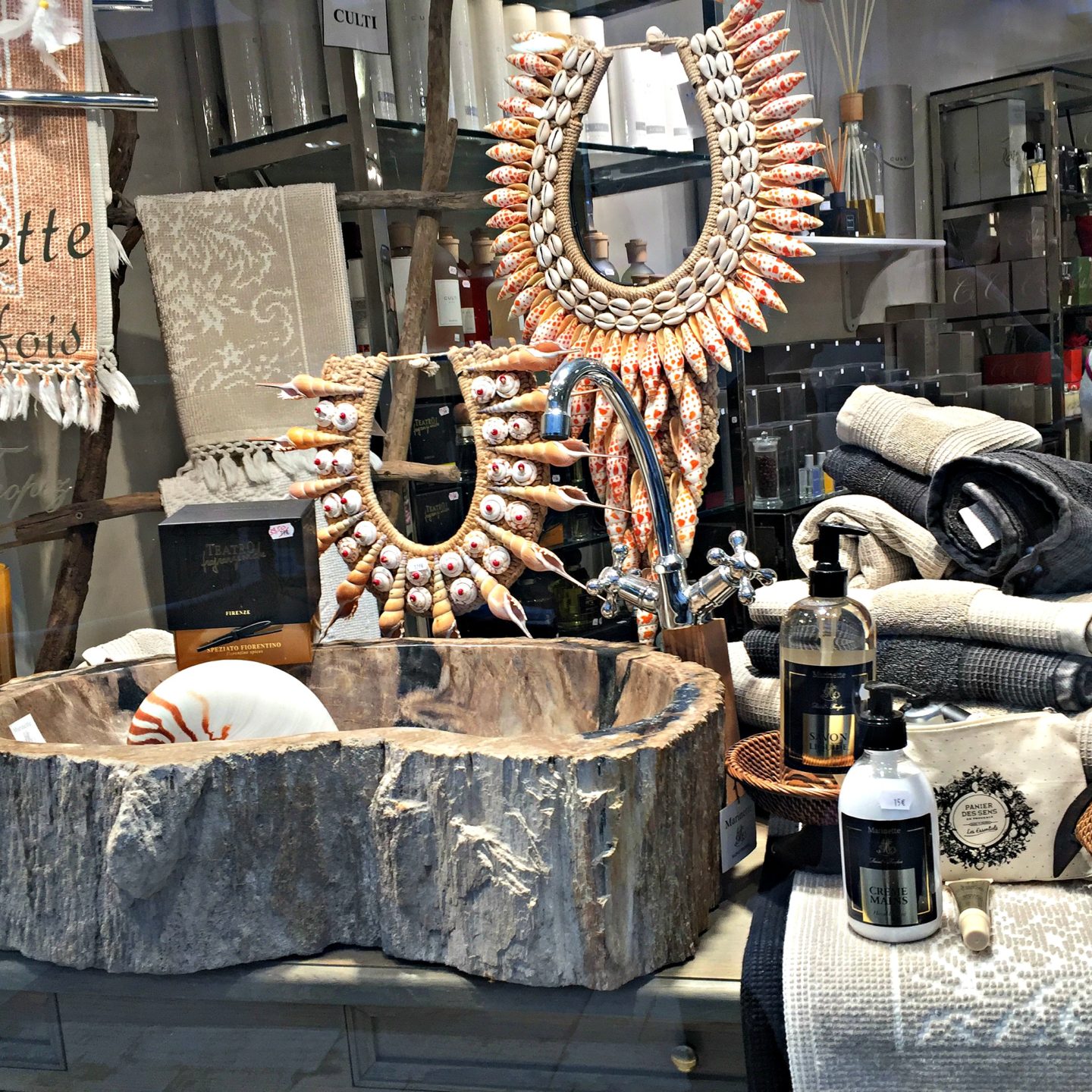 Shop window in one of the side streets. Ethnic interiors.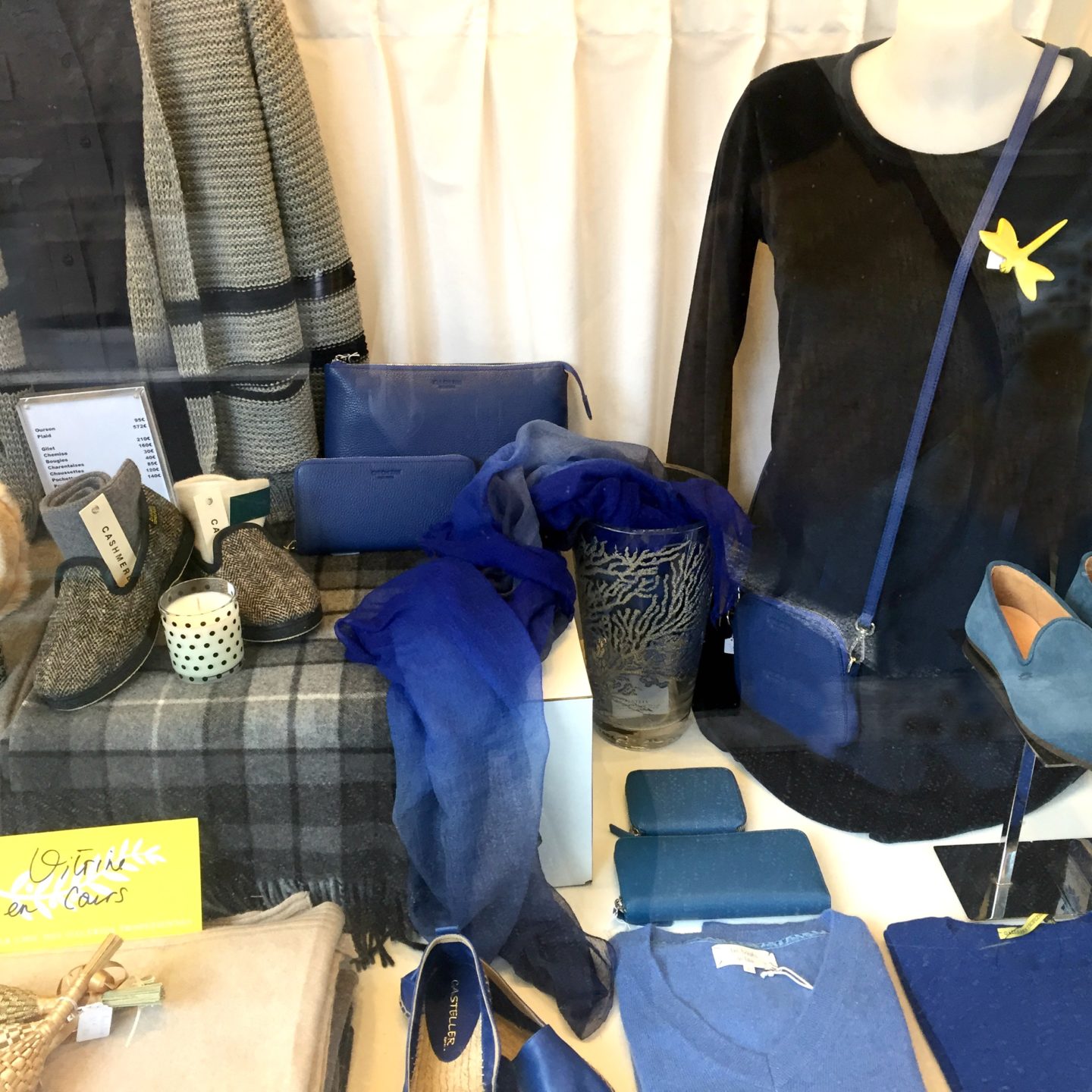 There still seems to be a lot of the bright cobalt blue around as witnessed in my Paris street style post.