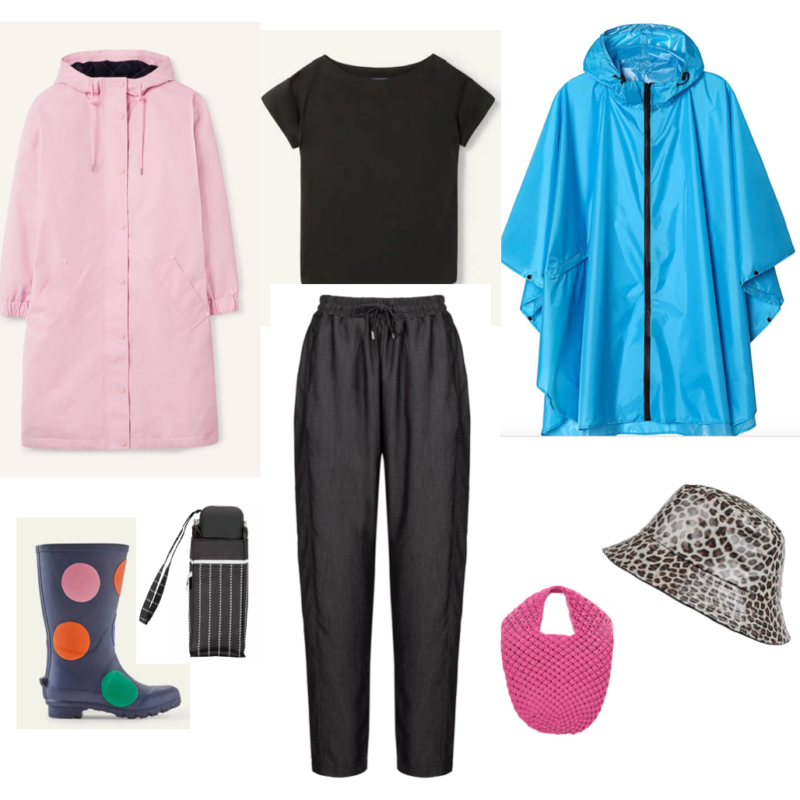 Now we are beginning to get out and about what to wear? If you live in the UK you will know what I mean when I say that at the moment our weather is extremely mercurial! One minute sunshine and the next a torrential downpour. This is making it difficult to decide what to wear when I get dressed in the morning. The other day I popped into the local shops to get a few essential groceries. I was wearing a pair of white linen trousers as it was hot and sunny when I left the house. I got caught in a heavy shower and the bottom of my trousers were splattered with muddy rain. Luckily they wash well and all the stains came out.
This changeability is also affecting my weekly Nordic walk in Richmond Park. The other day we had to shelter under a tree till the rain subsided. So I decided to do some research and find some lightweight items that can be easily added to our wardrobes. I have chosen some bright colours so that we can still look summery. I bought the lightweight blue poncho featured above and am finding it very useful. It rolls into a ball and tucks into its own zip bag. Ideal for travelling.
Details of above:
Pink rain mac (reduced) Boden | Black tee Boden | Blue raincape Amazon | Short spot wellies (reduced) Boden | Folding umbrella JohnLewis&Partners | Black casual trousers (reduced) HopeFashionuk | Pink crochet bag Cos | Rainhat Amazon.
The summer sales are in full swing. I have not done a specific post on the sales this year however many of the items I am featuring are being offered at reduced prices.
One sale that I do think deserves a special mention is the MeandEm sale. I am a great fan of MeandEm and have quite a few items in my wardrobe. Some of which I have had for many years. I will admit that their clothes can be a bit on the pricey side. They use excellent fabrics and their tailoring is superb. I have two jackets that I bought in their sale last year and I still really love them. You can see me wearing them here and here.
I have put a collage together below with a small selection of items that are in their sale. There are many more and they are adding new styles all the time. I really love the pink jacket but can't really justify buying it as I have a similar one in my wardrobe already. I am however tempted by their floral maxi skirts. You will have to hurry as many of the sizes are selling out quickly.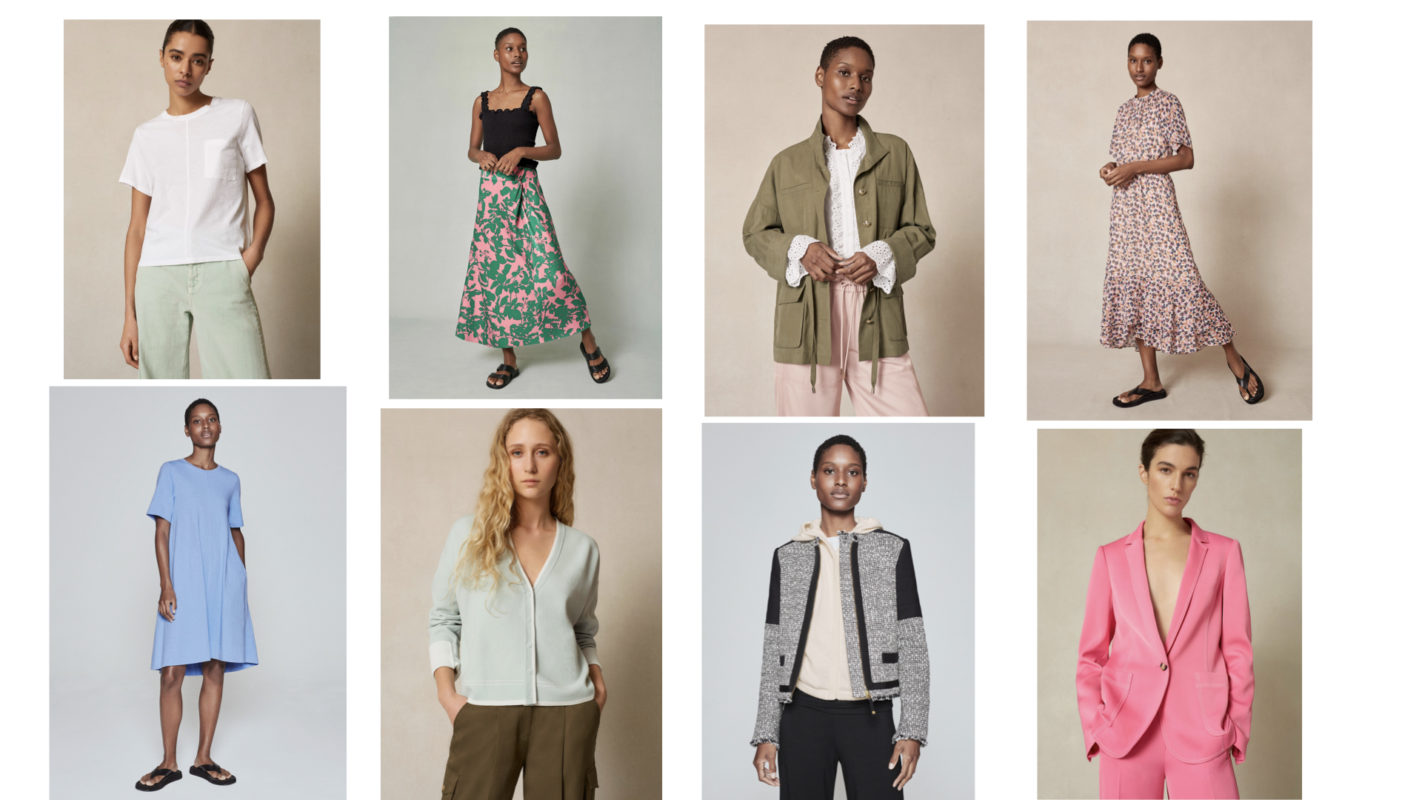 Thank you for your comments on my previous post "How to be bold and try a new style". Really glad that you liked my leopard print dress. I had a request to show my friend wearing hers. So here it is.