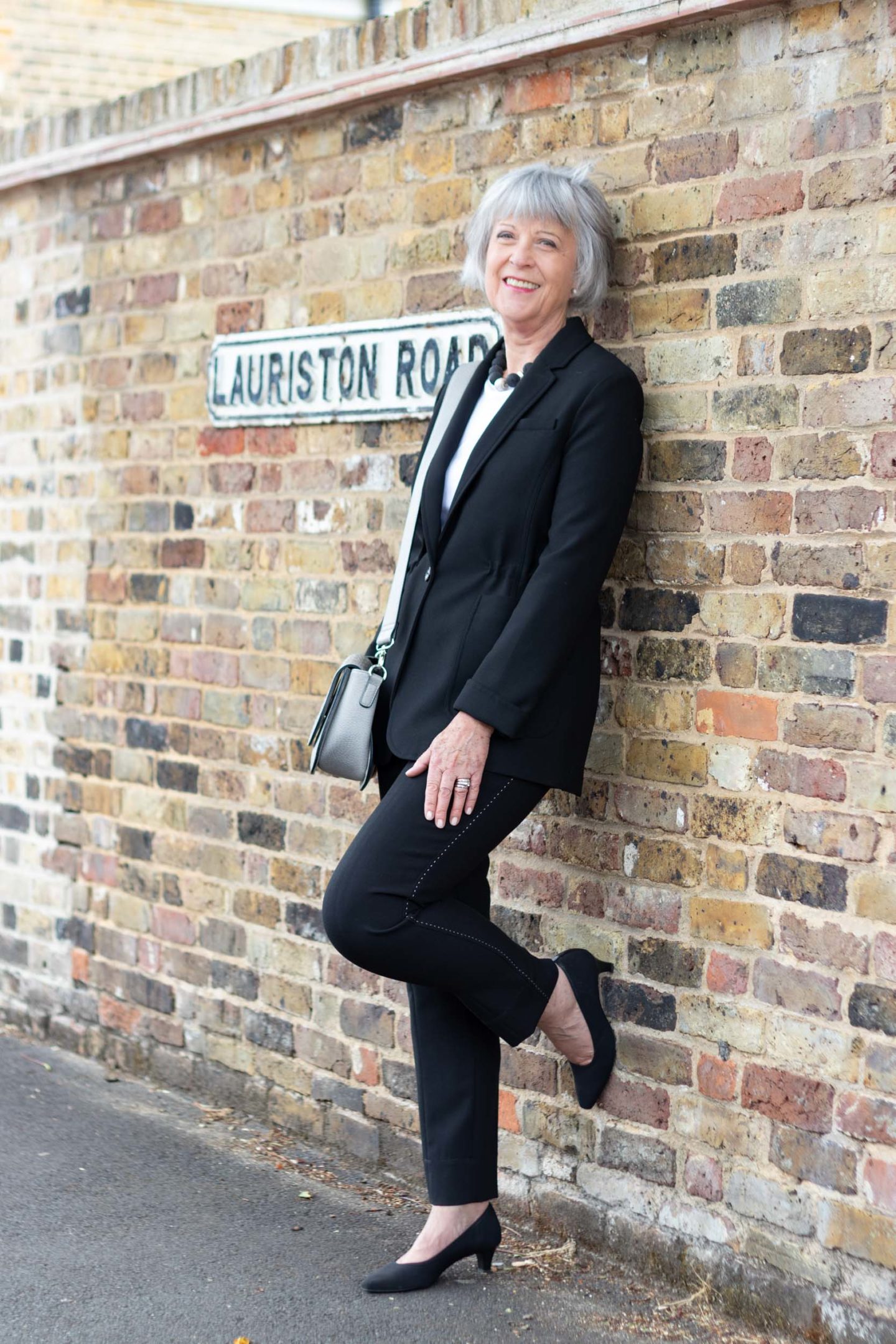 The end of August always feels to me rather boring wardrobe wise. I seem to have been wearing my cottons and linens for several months now due to the warm late Spring we had in the UK and our recent trip to France. It is feeling a bit like groundhog day. So today I thought that I would talk about planning for the new Autumn season. The black single-breasted tailored blazer that I am wearing above is from MeandEm in their sale. If you missed my last post you can see my green double blazer also from MeandEm, and still available, here. Black trousers a few years old Winsesr London miracle trousers from JohnLewis&Partners.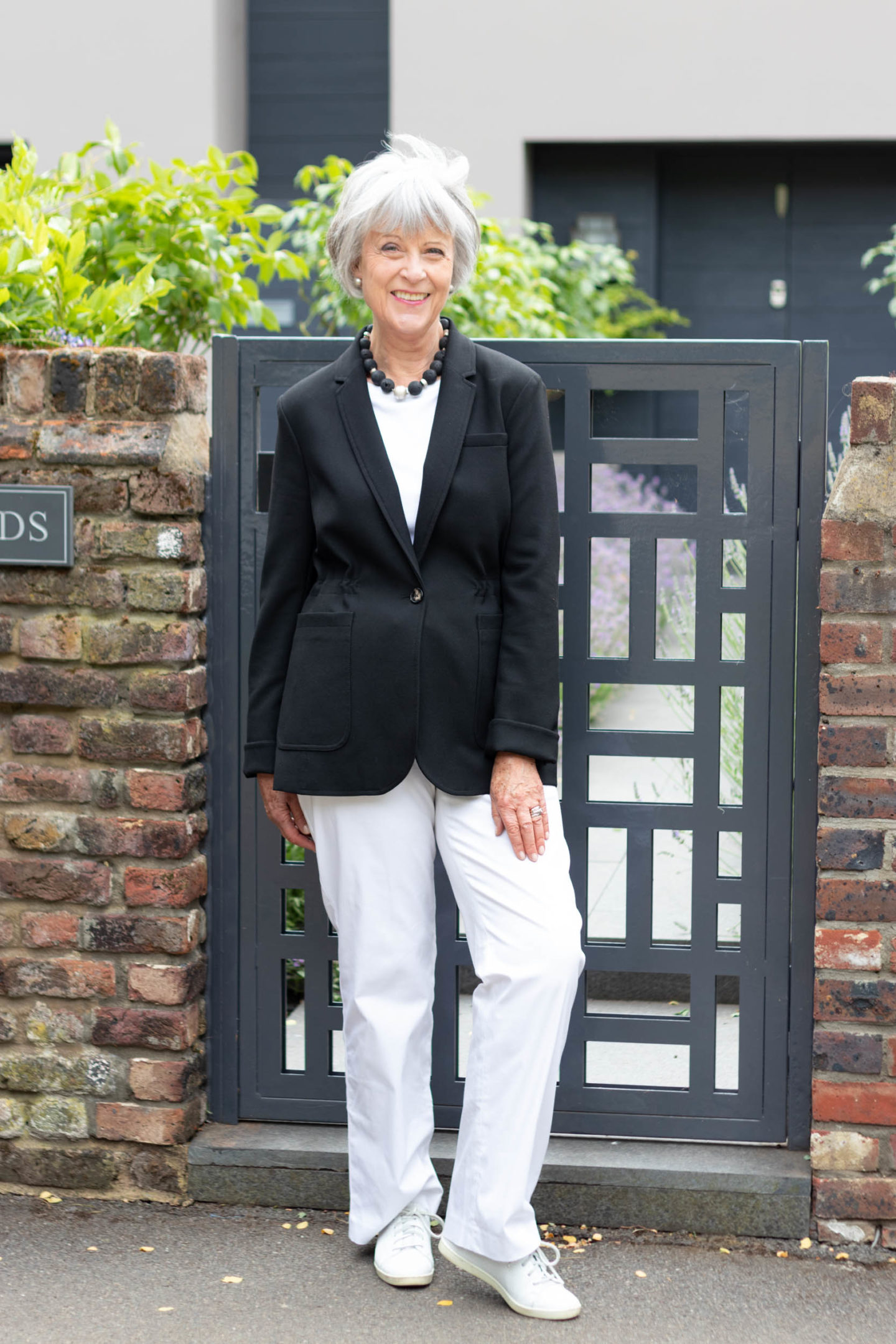 My prediction for this coming season is that we will be making more considered purchases and investing in clothes that we can wear for many years to come. We will be looking to make our wardrobes work harder than ever before. One of the ways to do this is to choose pieces that we can easily adapt to different situations whether that be working from home or meeting up with close friends and relatives.
I have always been a fan of good tailoring, especially in neutral colours such as black, grey, navy, brown or khaki, depending on what colours suit you best.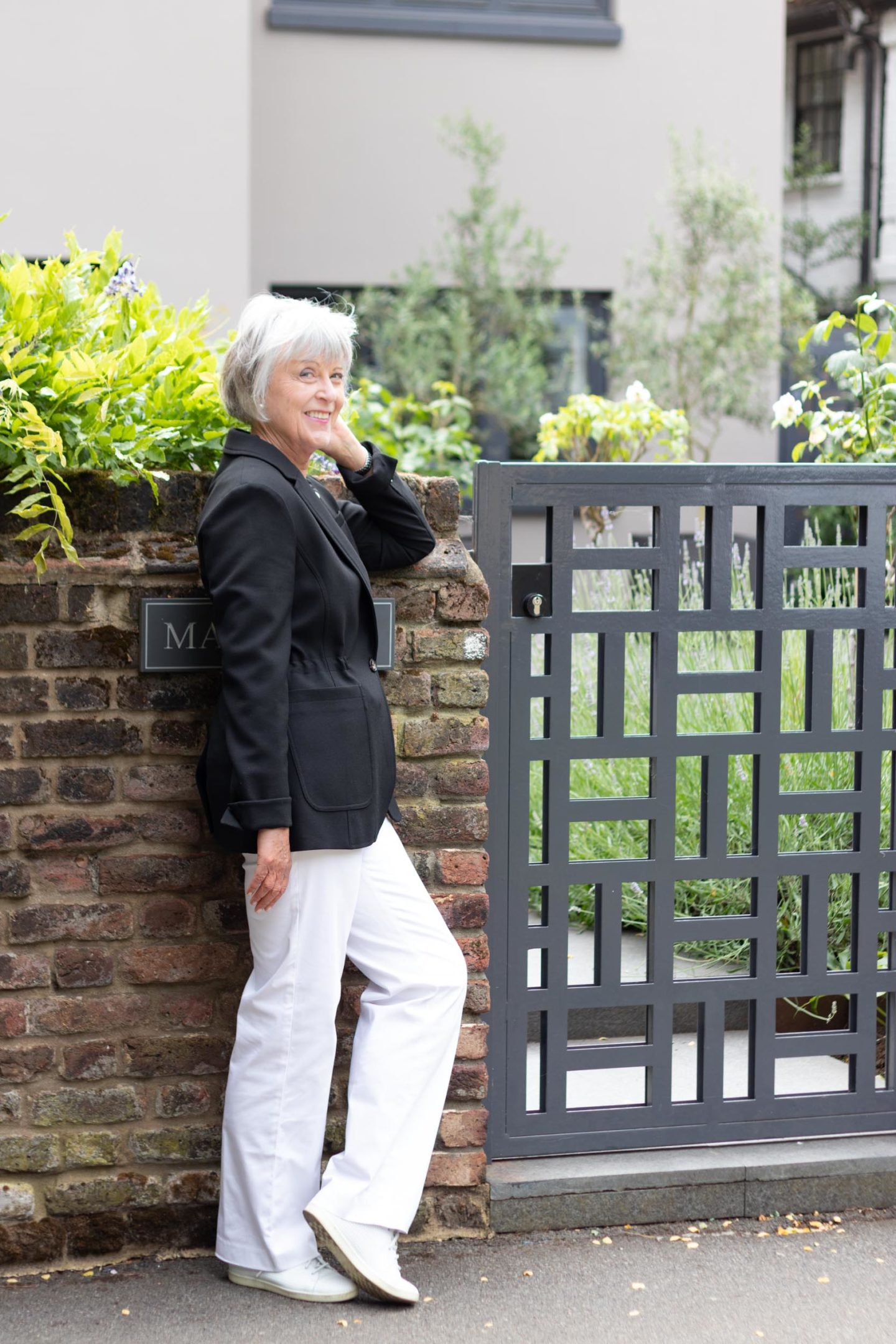 I consider my black jacket an all year round piece as I think that it looks just as good teamed with a pair of white cotton trousers and cotton tee.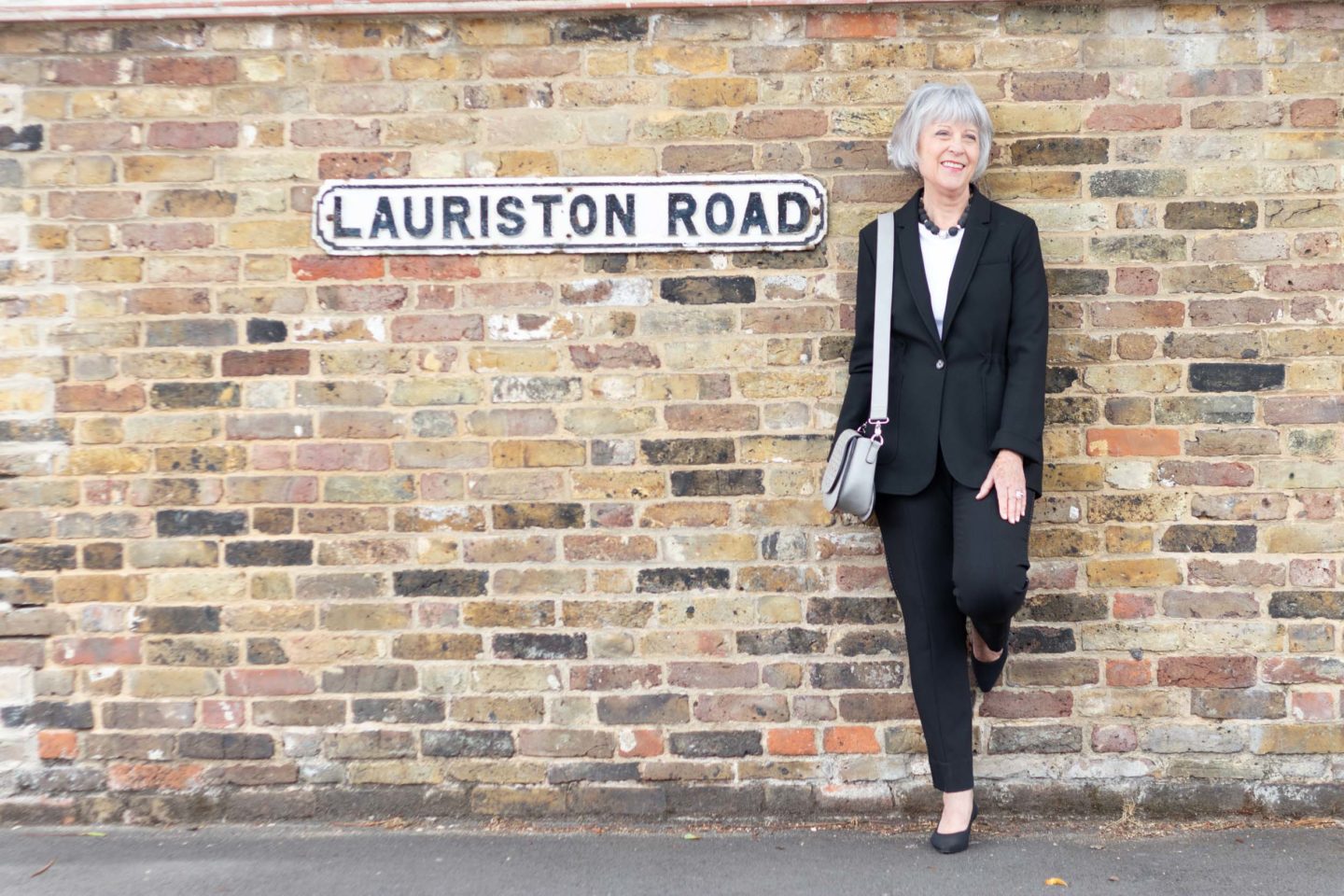 Do you use the sales to forward plan for the new Autumn season?
The photographs were taken by Laura Hines. Follow her on Instagram