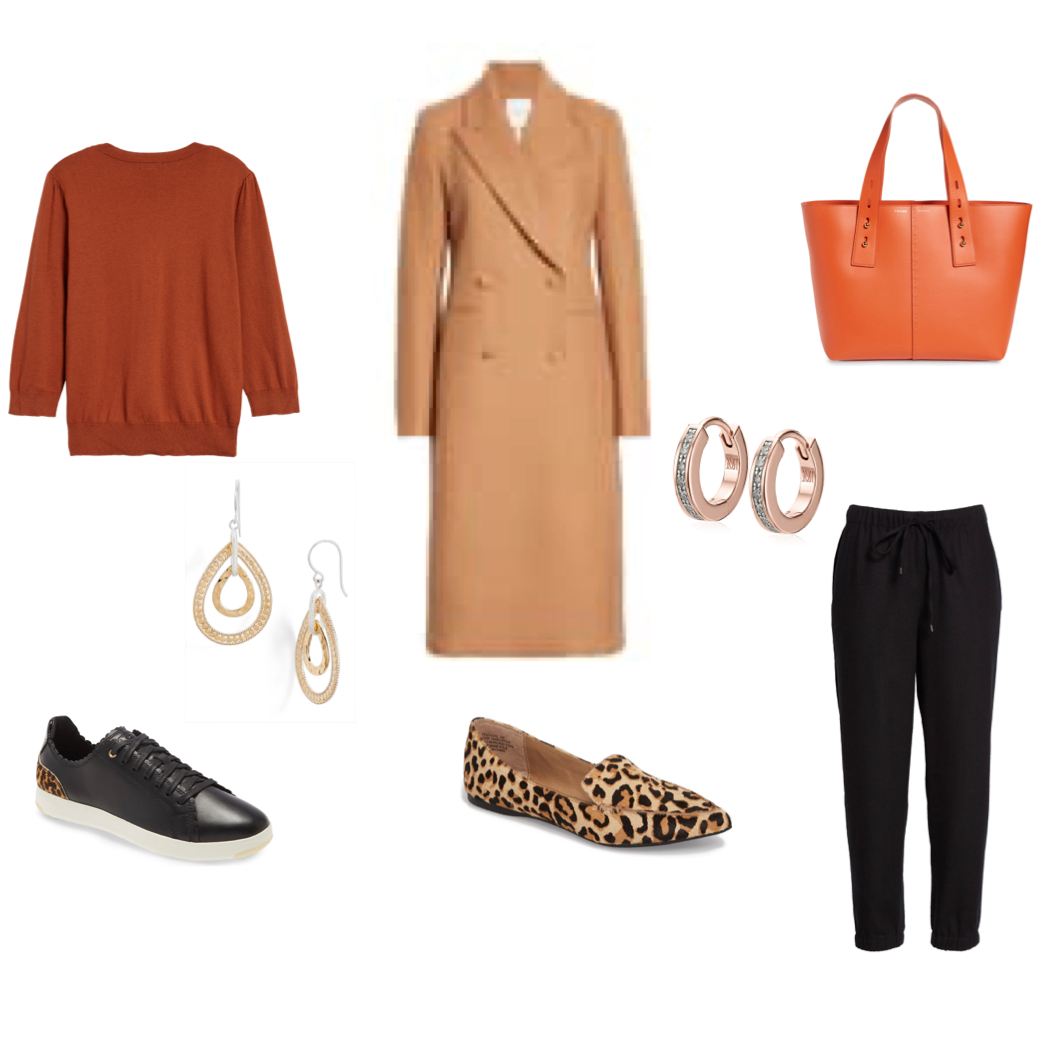 This post on the Nordstrom Anniversary sale 2020 is primarily for my American readers, although Nordstrom does ship internationally. It seems strange to be writing about Autumn styles in the middle of a heatwave however some of us like to plan our wardrobes early.
I am sure that most of you are aware that if you want early access to the sale you will need an account card. Nordstrom cardmembers get to shop the sale before everyone else during Early Access. You can apply for a Nordstrom card here to unlock Early Access. Subject to credit approval.
Details of above:
Rust crew neck sweater |Double breasted wool-blend coat from a selection |Red tote bag | Black/Leopard trainers | Tan leopard print loafers |Eileen Fisher black joggers | Monica Vinader earrings | Drop earrings.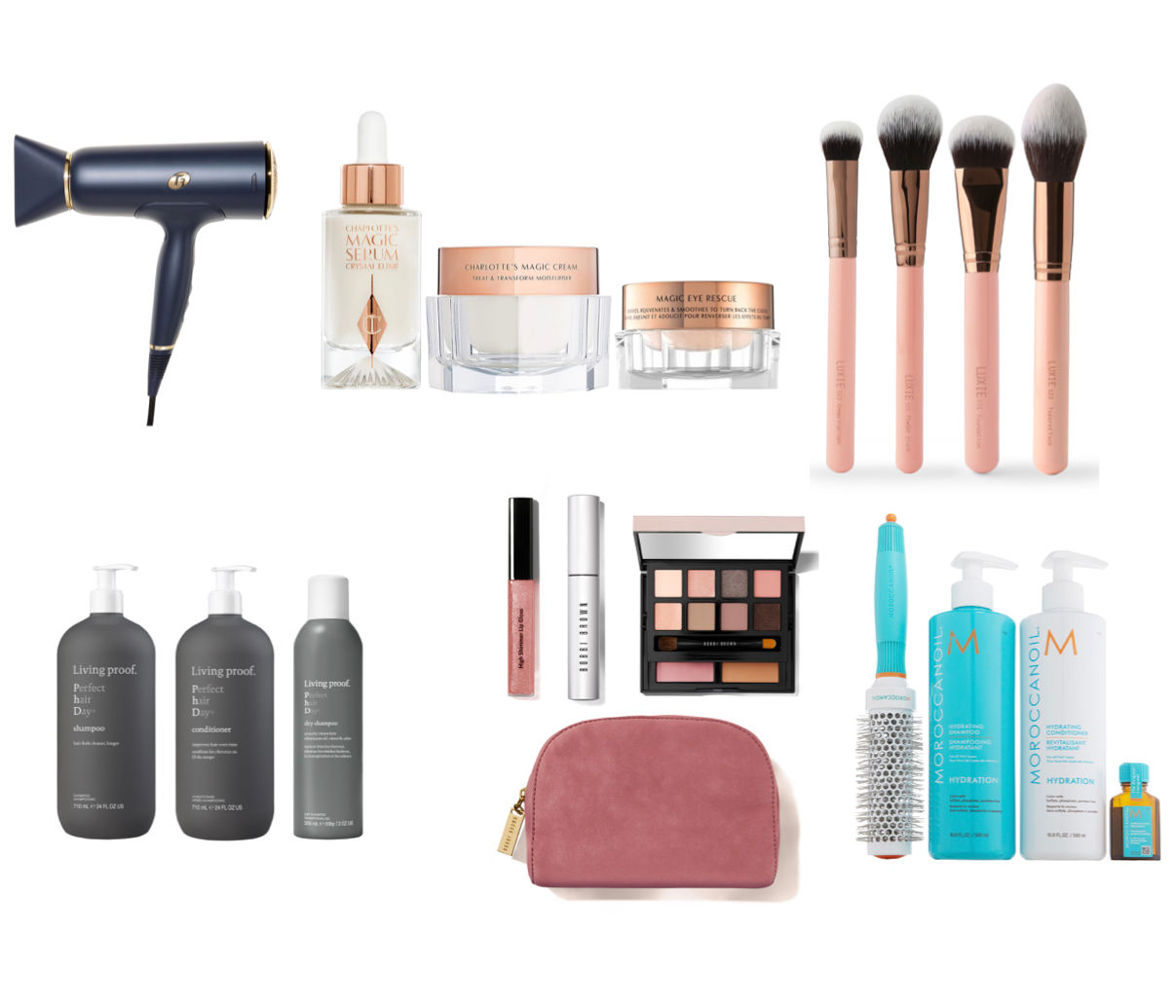 For those with a practical mindset, you might like to make a list of items that need replacing. Alternatively, you could choose items that you would love to have in your wardrobe but can't afford at the normal retail prices. I find that accessories such as handbags, jewellery and possibly shoes are always a good option.
Stocking up on beauty items and hair products that you use regularly can be another way to save money. I am a fan of "Living proof" and "Charlotte Tilbury" (which can be expensive at full price).
Details of above:
Professional hair dryer | Living proof hair products | Moroccanoil hair set | Charlotte Tilbury skincare set | Bobbi Brown make-up set | Brush set.
Sleep and loungewear items are good ideas as they need replacing at regular intervals. Sportswear is another area you might like to consider as we all seem to be doing our exercise regimes at home via Zoom these days.
Quite a few of the items that I have listed above will not be available in the sale till 20th August however you can still mark them on your wish list.
If you not in the mood for buying; a quick browse can help to get your eye in for what will be in stock this coming Autumn. My prediction is that styles will be classic and we will want to purchase investment pieces that will stand the test of time.
You can check out more of my Nordstrom Anniversary sale picks here