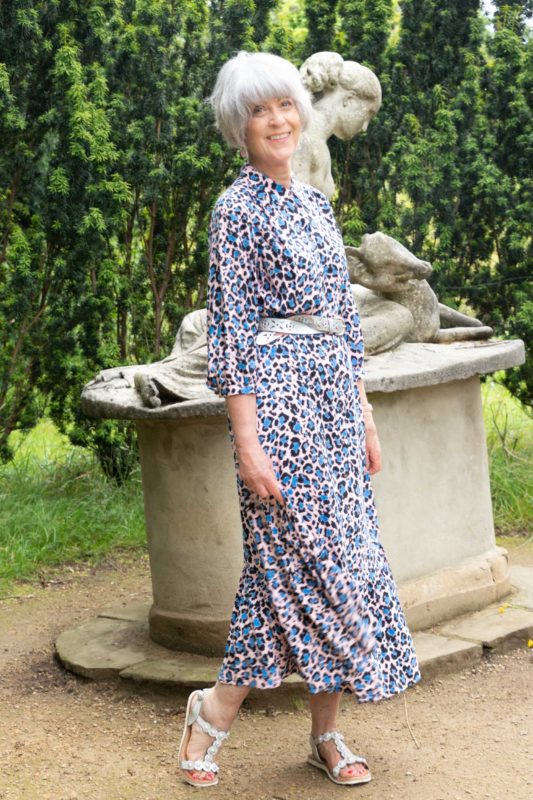 Well, I bet that you never expected to see me in a leopard print dress. I am normally a "plain Jane" when it comes to building my wardrobe. I do indulge in the occasional print tops to liven up my basics. Full-length leopard is definitely a new adventure. So I was surprised and ultimately delighted when a friend offered me a lesson on how to be bold and try a new style. She had bought this dress for herself and sent me a photo on WhatsApp of her wearing it. The dress really suited her. She is very different in colouring and height to me. She is petite with dark auburn hair. I texted back that she looked lovely in it.
We subsequently met for coffee in the Park and she handed me a bag containing a present for my birthday.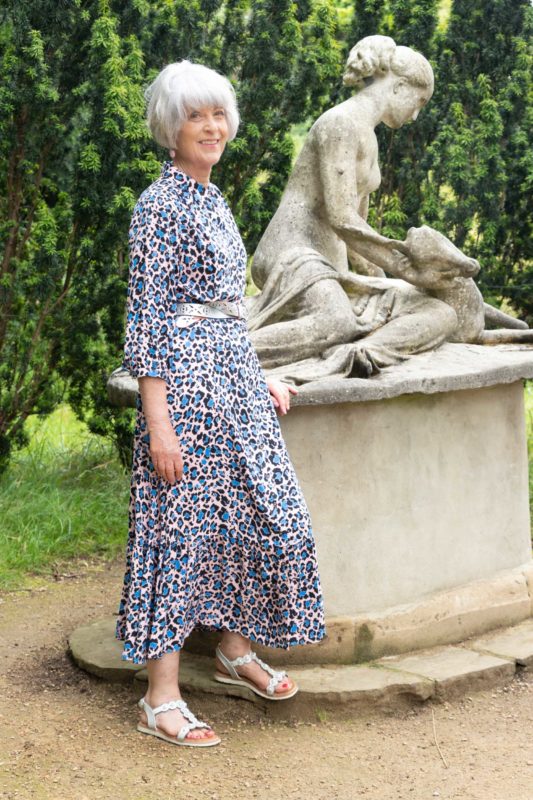 When I opened the parcel on my birthday at first I was not sure about the print; however when I tried it on I found that the shape really suited my figure and surprise surprise I really loved the print. So you never know it sometimes pays to be bold and try a new style. The only problem is that we will have to WhatsApp each other before we meet up with "are you wearing the dress!"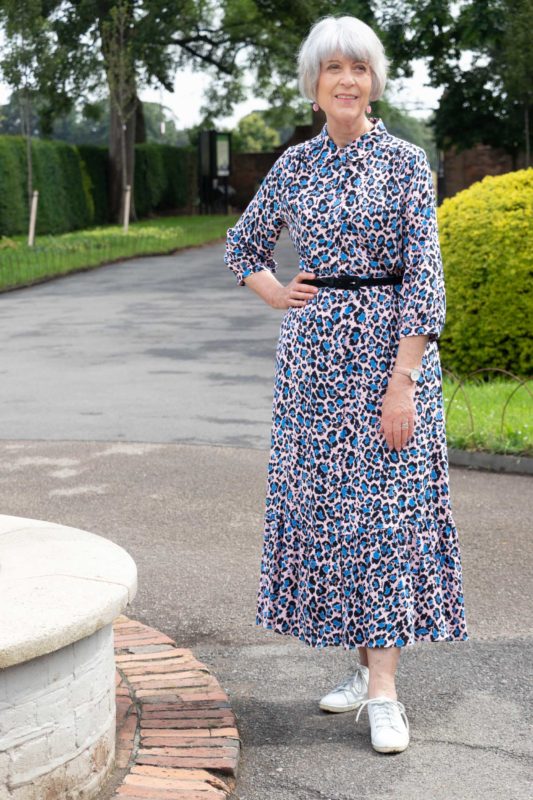 My leopard print dress is from MarksandSpencer. I am not the only one who likes this dress as there are only a few sizes left. They do have some other options in animal print dresses.
The dress had its own self-tie belt but that did not work for me as I need more waist definition so I swapped it out for a narrow black suede one. It is the kind of dress that you can wear casually with a pair of white trainers or glammed up with my silver embellished sandals from Pavers (gifted) and a silver belt.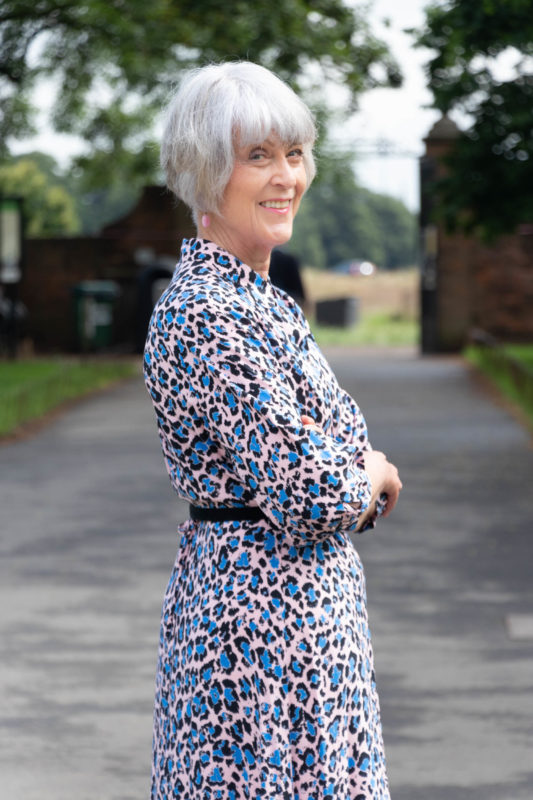 The dress is made of viscose and is very comfortable. I really enjoyed posing for the photos as the dress is very swishy.
Photographs were taken by Laura Hines. Follow her on Instagram