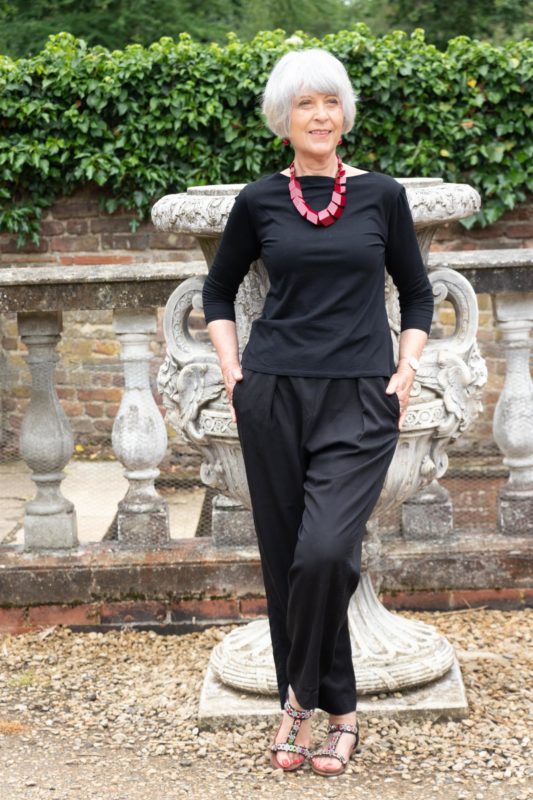 Sometimes we just want to keep our outfits streamlined and create a simple silhouette. Combining a similar coloured top to your skirt or trousers can have a slimming effect and if you are petite give the illusion of extra height. Now I know not all of you like to wear black. This look can be just as effective using your basic neutrals of navy, brown, tan, grey, beige or white. You could also use your favourite pastels. I have added some options at the bottom of the post.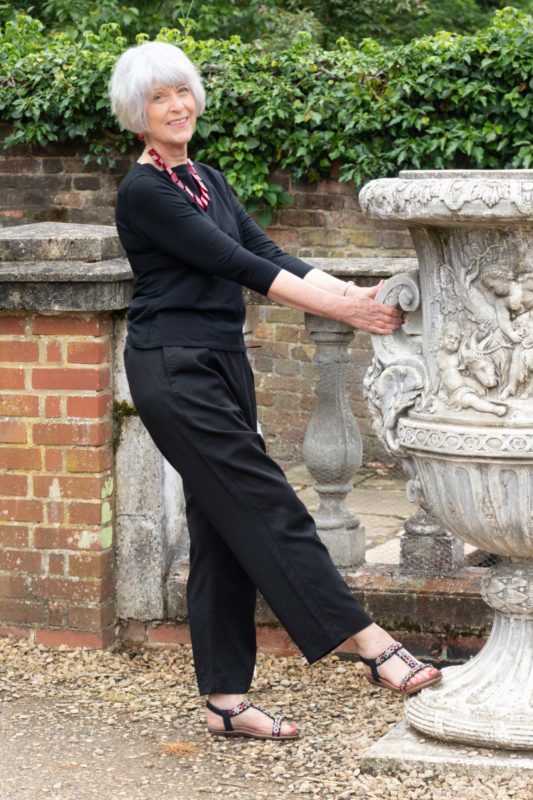 In this outfit it is the accessories that add the interest. By adding a chunky ruby red necklace to my simple black tee I am drawing attention towards my face and breaking up the column of black. My beautiful jewelled T bar sandals from Pavers (They are also available in several other colours) add sparkle to my feet. Don't forget to paint your toenails. I have painted mine in the same colour as the red jewels in the sandals.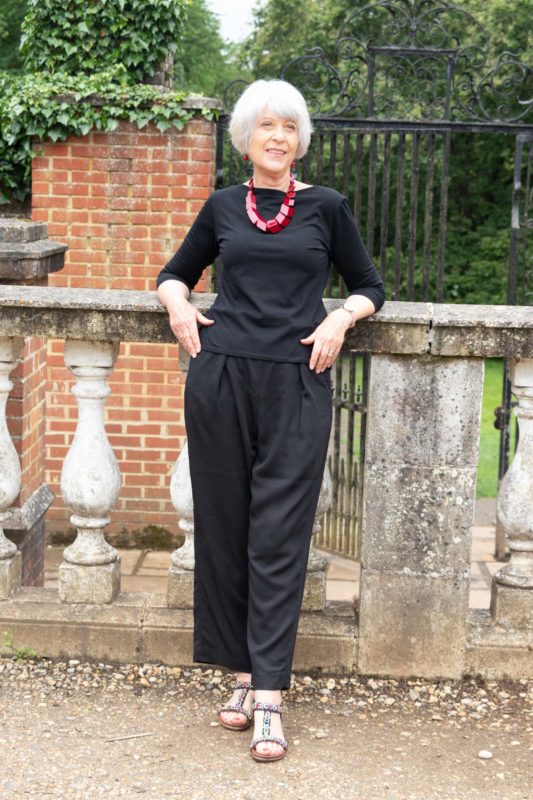 My simple ankle-length black trousers from Arket are a couple of years old. These drawstring linen/viscose mix trousers from MarksandSpencer are ideal for warmer weather. My slash neck fitted tee is also from MarksandSpencer. I have the same style in several colours and find it very useful for layering under jackets.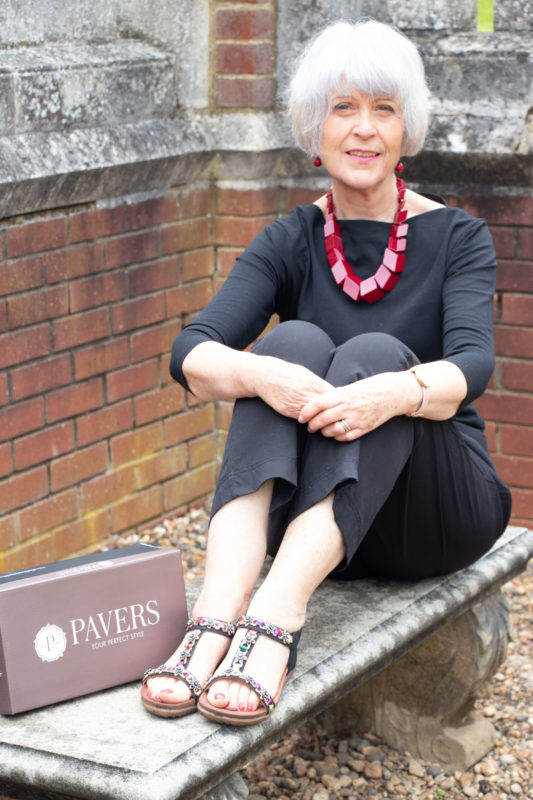 I find that as I get older my feet have become very fussy about the shoes that I wear. Somehow I seem to have lost some of the padding on the bottom of my feet. That means that I can no longer wear sandals with thin soles. My feet need sandals that are comfortable and supportive. Luckily these ones have substantial enough soles to keep my feet happy.
If you missed my last post showcasing my new silver sandals you can read it here.
The sandals that I am wearing were gifted to me by Pavers. All opinions are my own.
How to create a simple silhouette with a selection of items below:
Black:
Neutral:
Navy: