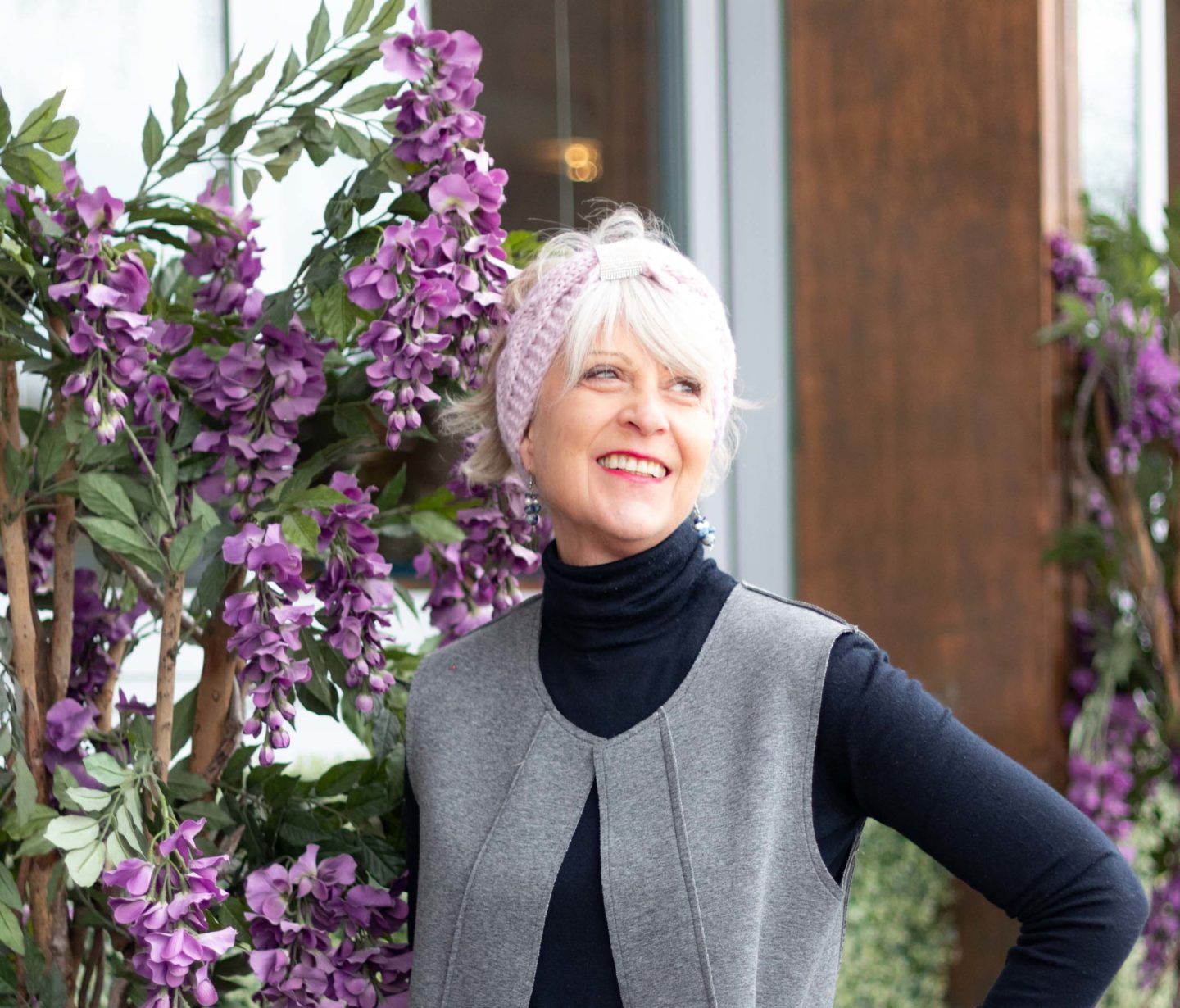 Not sure about the headband, may be a bit Nora Batty! Still, it was a very windy day when we shot these photos and it did help to keep my hair in order.
Today I want to talk about the importance of comfortable shoes. Long gone are the days when I used to stagger around in high heels, not that I was very good at wearing heels, I don't think I ever mastered the sexy swagger. I was more a kitten heel kind of girl. These days it is definetely sensible flats. Yet I still like to look chic and elegant.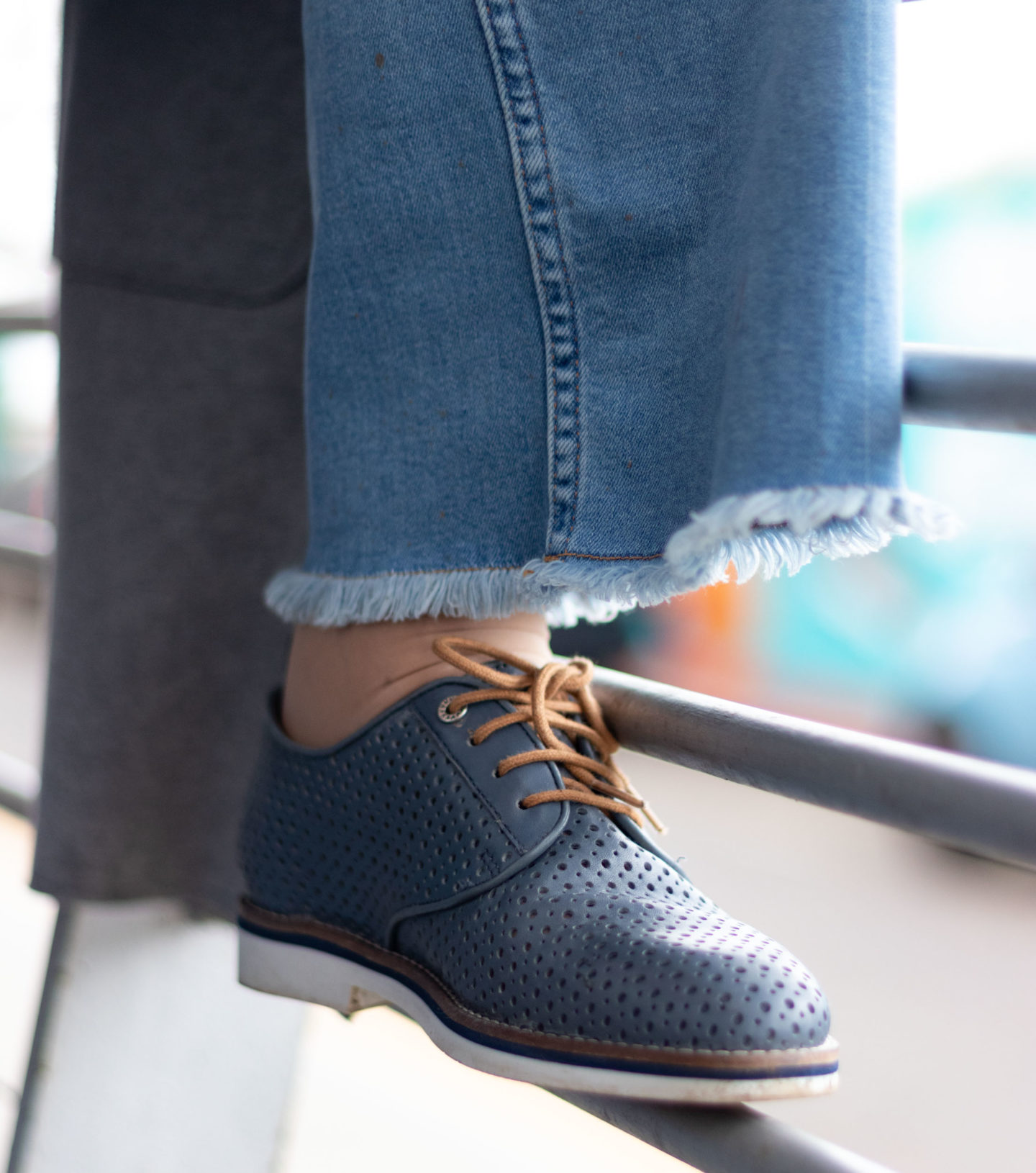 I find lace-ups the most practical style for walking around town or along the Thames towpath on my way to the local shops. Provided it has not been raining then I would need wellies.
My shoes need good arch support to prevent my habit of rolling my feet inwards which has the knock-on effect of damaging my knees.
Combining practicality and style can be tricky. These smart denim blue leather lace-ups by Van Dal (gifted) are ideal. They come with two sets of laces, tan or denim blue. A great idea as you can create two different looks for the price of one. Personally, I like the tan as it gives the shoes an extra edge. However, if I want s more conservative look I can change the laces.
I reviewed a pair of Van Dal shoes last June. I have worn them a lot and they are still going strong. The same style is still available in other colourways.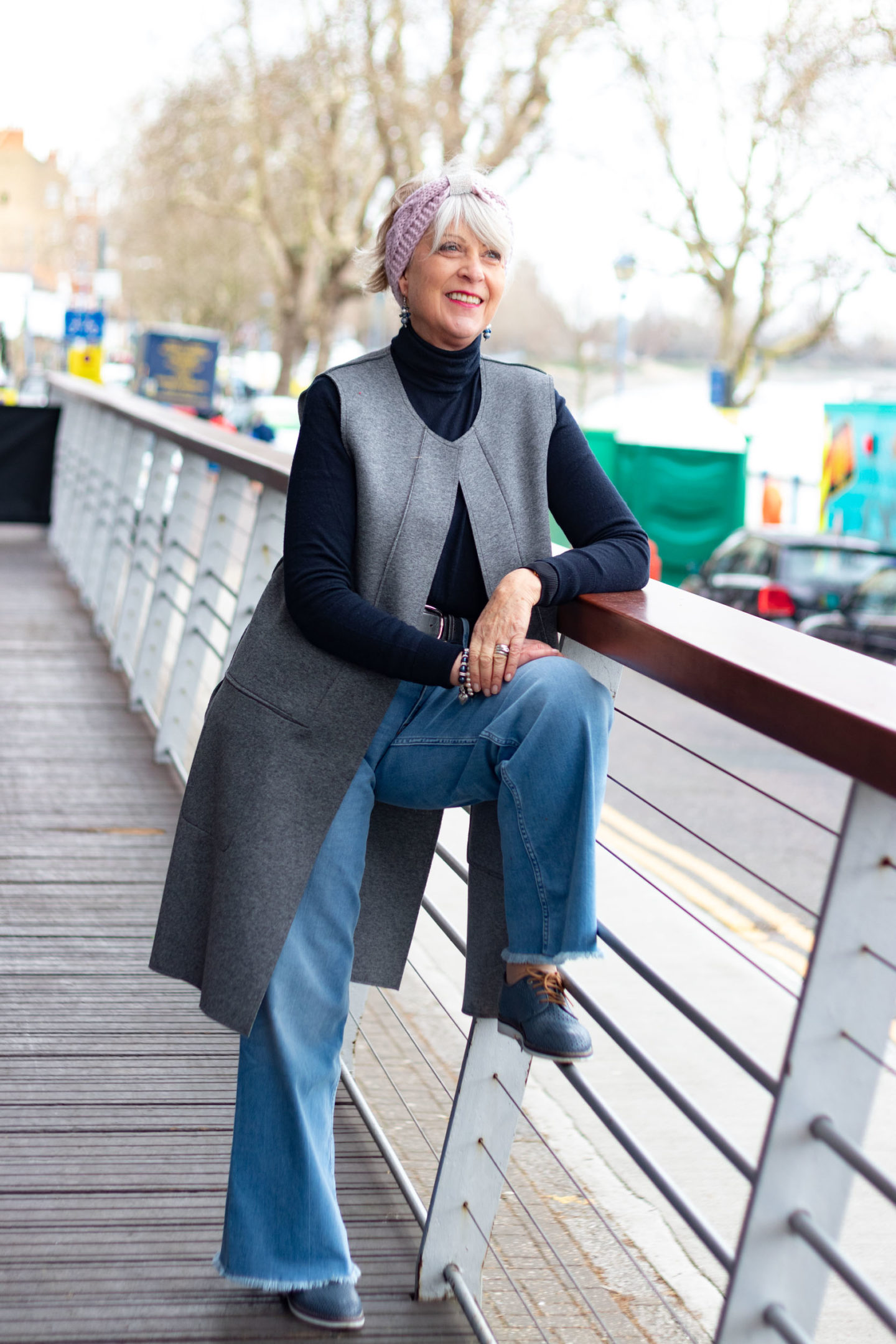 Long Sleeveless sleeveless coat
A long vest is a versatile piece of outerwear that you can use to add interest to an outfit. They are ideal for skimming over the tum and bum areas. A shorter version can work well to elongate your figure and add the illusion of height if you are petite.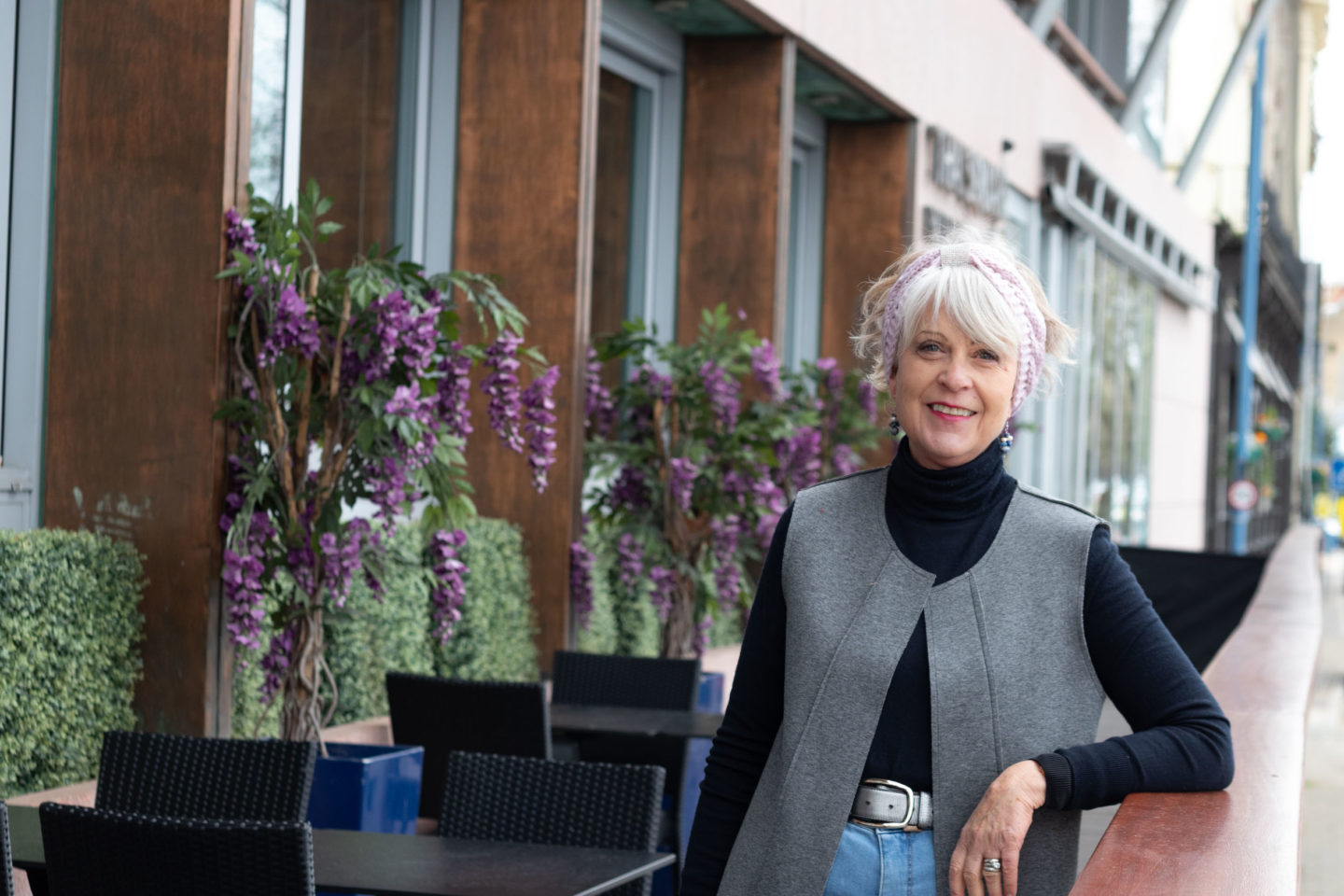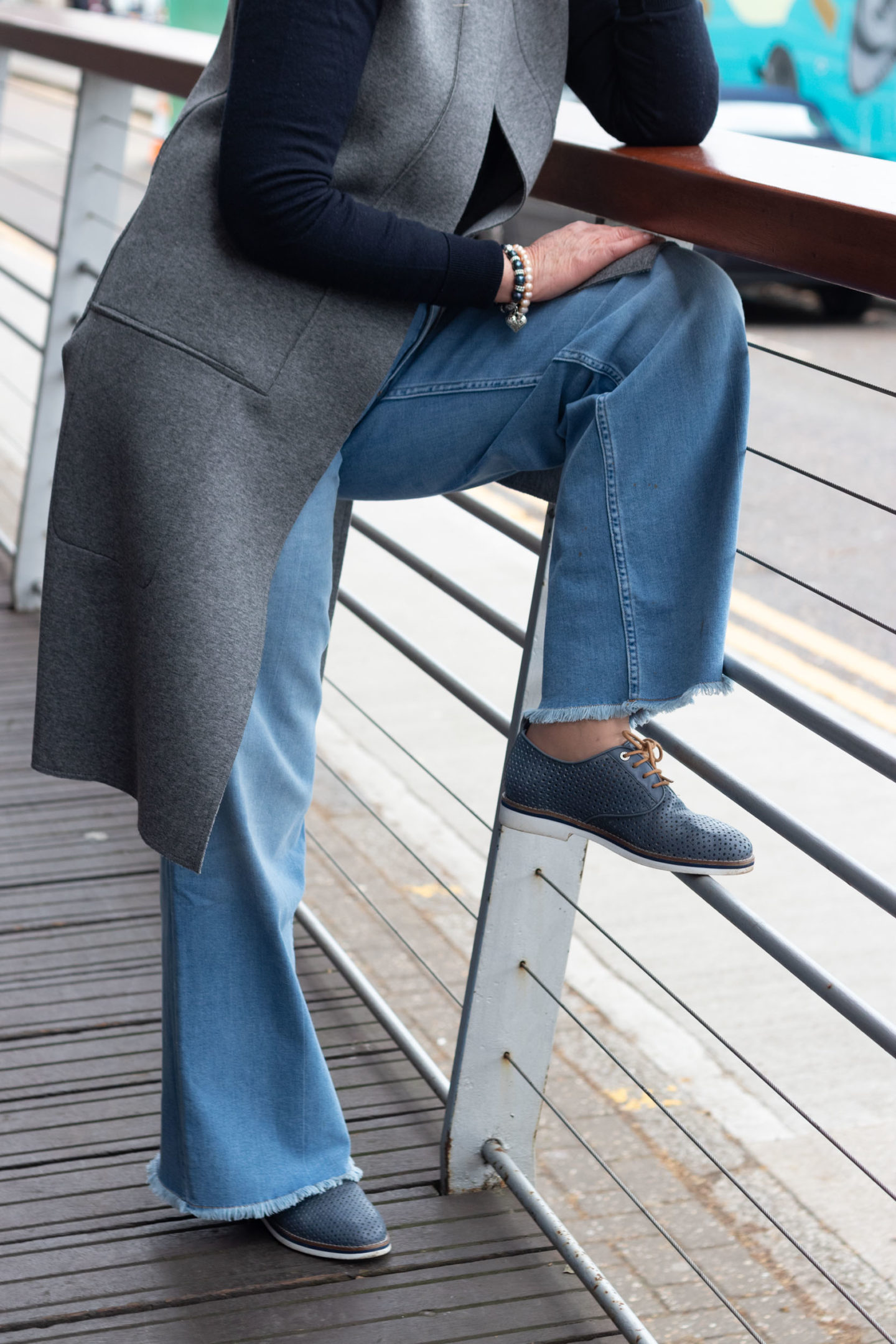 My wide leg jeans are by MeandEm. After many years of wearing skinny or straight jeans, I am finding the wider leg styles refreshing. However, if you are petite this could be a tricky style to adopt. They have a variety of other styles and their jeans are very good quality. If you like the straighter leg style I can hightly recommend my Levis.
Disclaimer: The Van Dal lace up shoes I am wearing were gifted. All words are my own