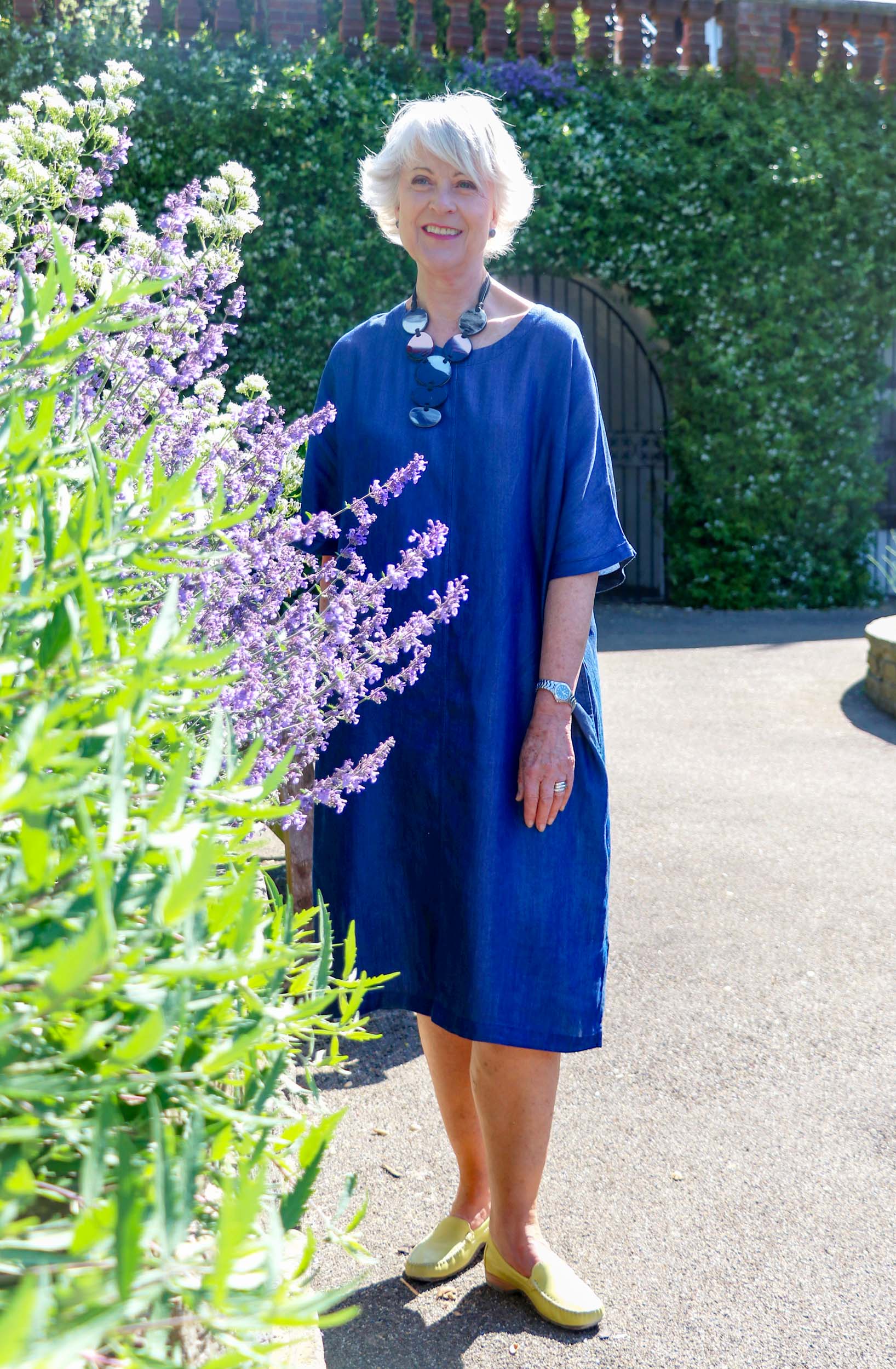 How I add a pop of colour to my outfit with a pair of brightly coloured shoes.
In my opinion, comfortable feet are paramount, especially in summer when the weather is hot and there is the possibility of blisters.
If you are a regular reader of this blog you will probably have observed that I am very fond of trainers. I wear them with a high percentage of my outfits. Many of you have commented that they are not to your taste and can look quite heavy. I am aware that the ubiquitous trainer style is not for everybody.
So today I am demonstrating that casual flats can be just as comfortable if not even more so. I find that I can walk as fast in these casual loafers from Van Dal as I can in my trainers. I even managed to run for a bus the other day. I have to admit that they look so much lighter and chicer with a summer dress than a heavy trainer.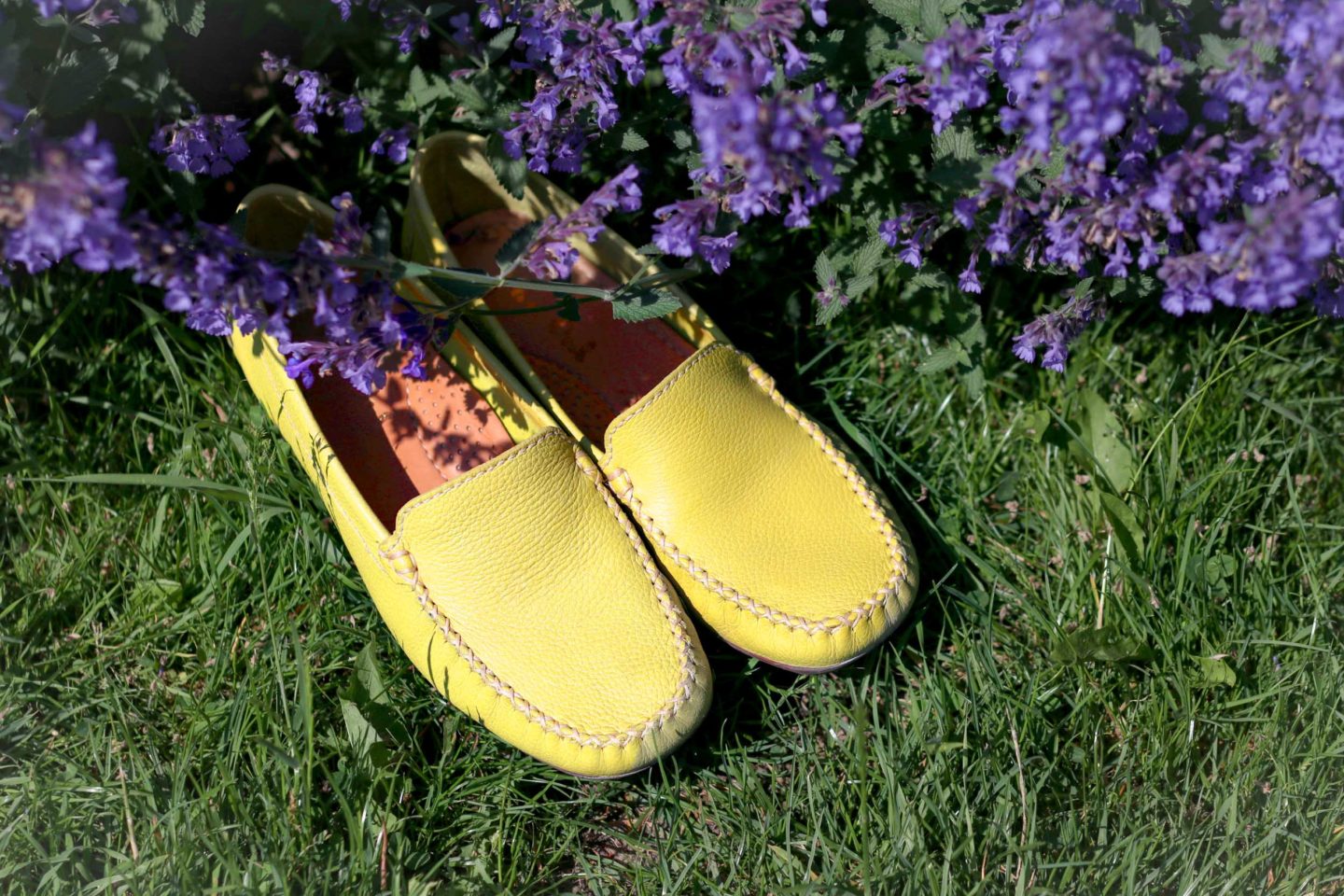 You can see from the photo above that these shoes have underfoot cushioning for comfort and arch supports. Nowadays I find arch supports essential to stop my feet from rolling inwards and thus putting a strain on my knees. I also like the elegant stitching detail at the front. You can't look elegant if your feet are hurting.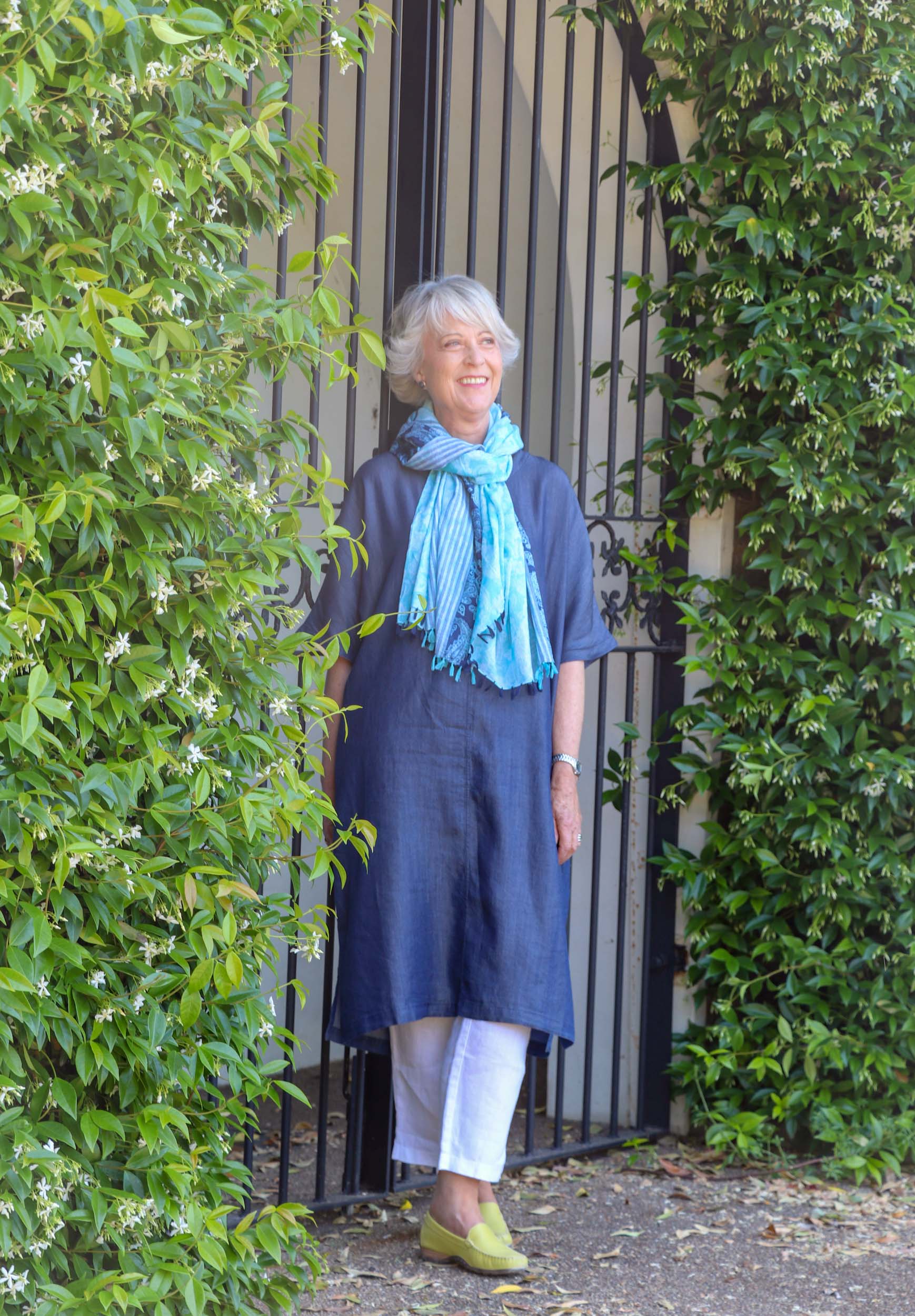 I have teamed my Van Dal shoes with my indigo tunic dress from Hopefashionuk. My cream linen ankle trousers are by Eileen Fisher, about two years old (similar reduced in the sale). Scarf from St.Tropez market.
SHOP THE LOOK: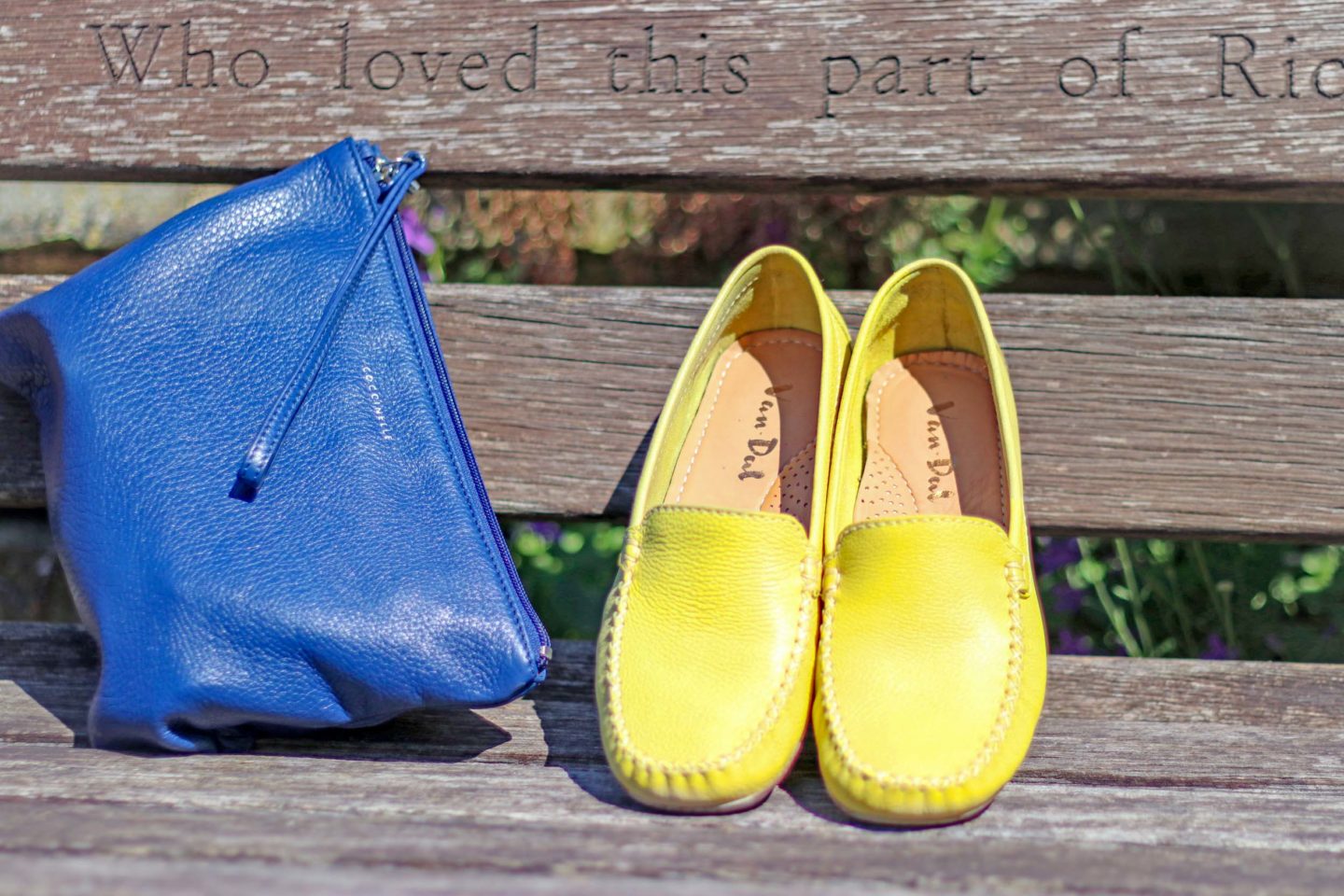 Navy clutch bag by Cochenelle, about two years old (similar). Citron loafers by Van Dal.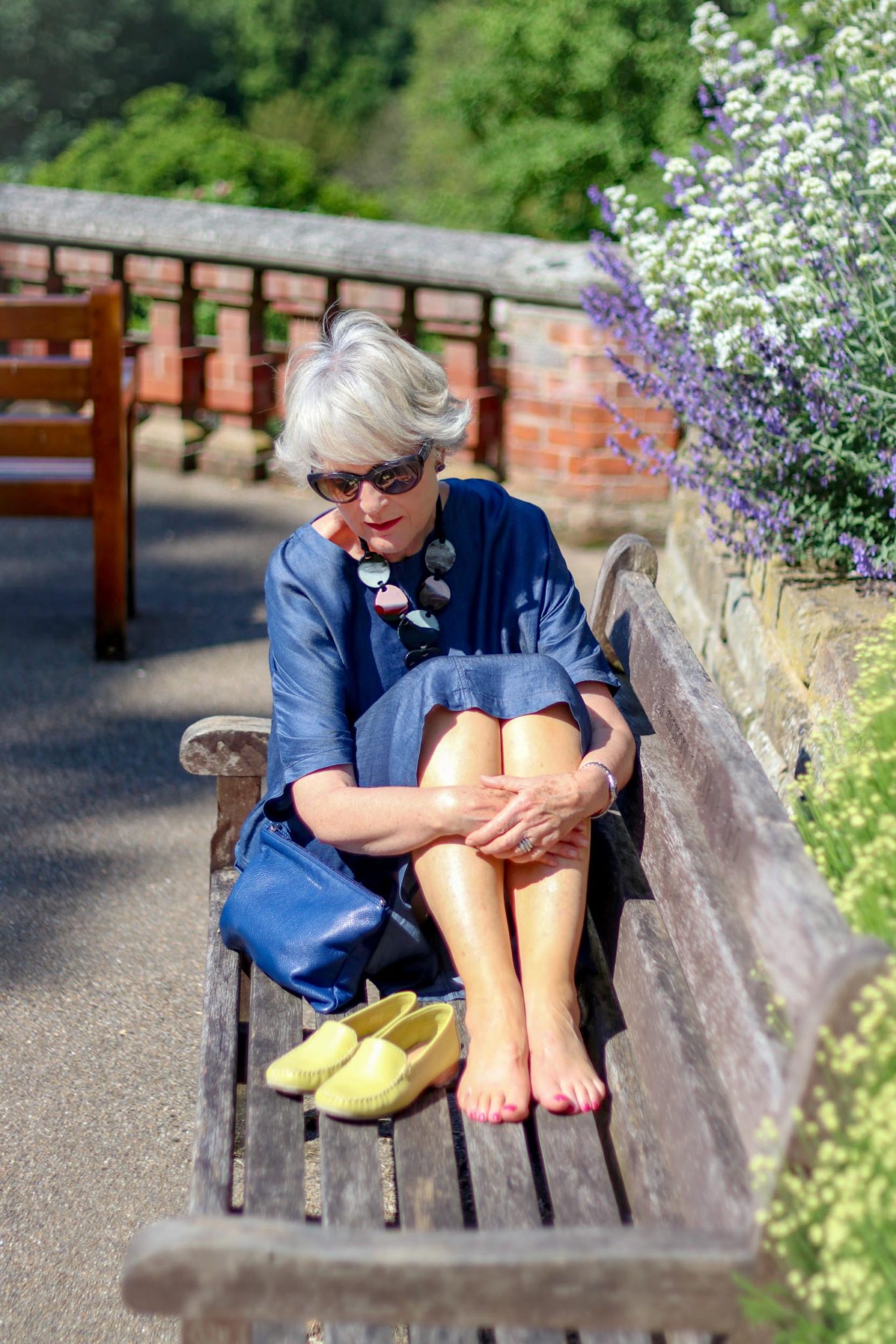 I deliberately chose the citron yellow shoes from the range of colours available. I do not often wear yellow, with the exception of this subtle print top, however, it is excellent for adding a pop of colour to an otherwise plain dress. It helps to transform the outfit from ordinary to chic.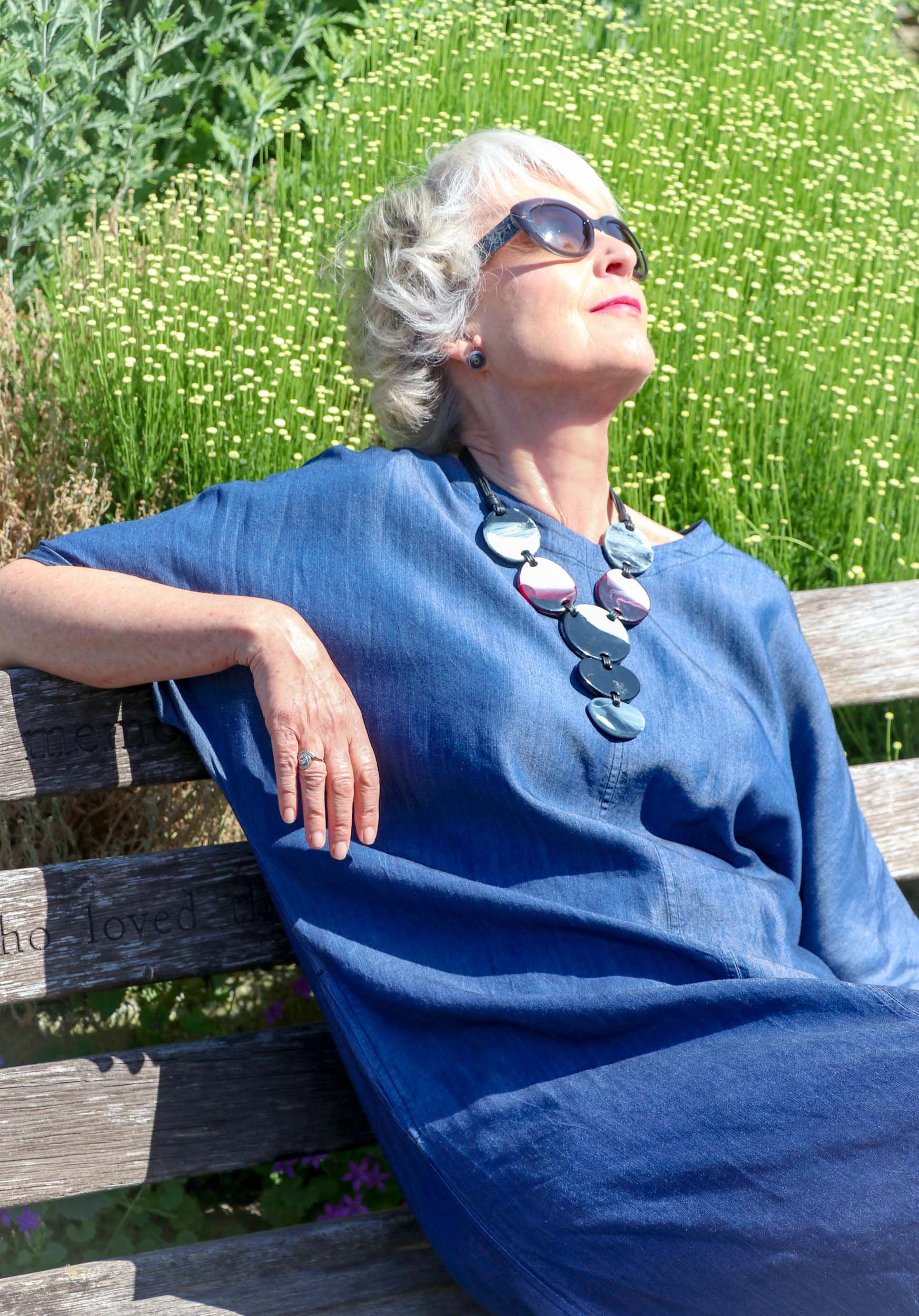 A hard days work in the sun! These gorgeous photos were taken by Laura Hines on Richmond Hill South West London on a glorious summer's morning. I could not resist a five-minute sunbathe. Yes, I am wearing an SPF 50 on my face. Necklace from St.Tropez market.
Disclaimer: The shoes were gifted to me by Van Dal. I do find them genuinely very comfortable and am thinking of purchasing another pair of Van Dal shoes in their sale.