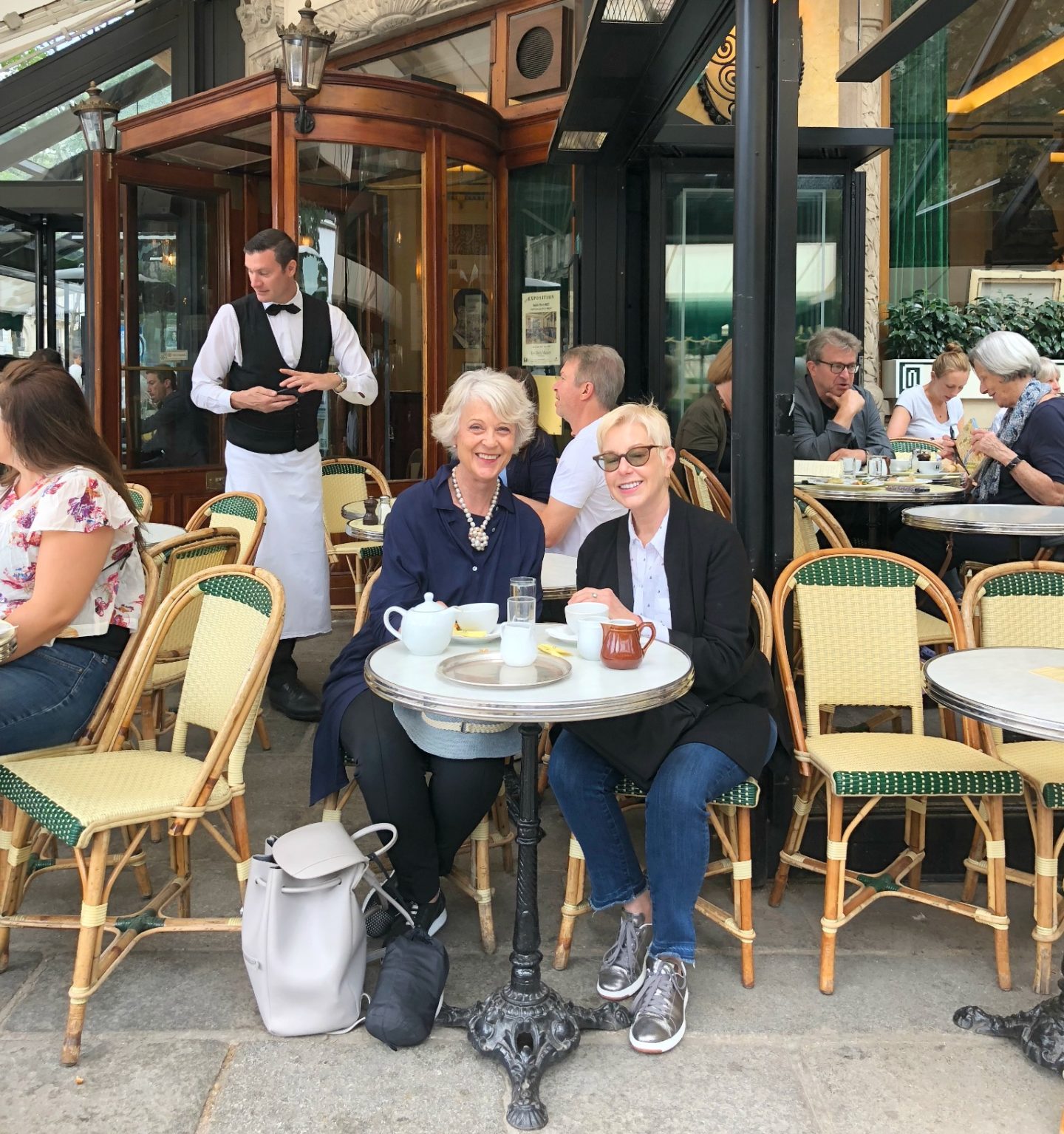 One of the aspects I love about blogging is meeting up with fellow bloggers and whiling away the time sitting in cafes "people watching". Susan of Unefemme and I taking a break from window shopping and enjoying a cup of coffee at Les Deux Magots. I am wearing my navy shirt dress part of my Paris capsule wardrobe.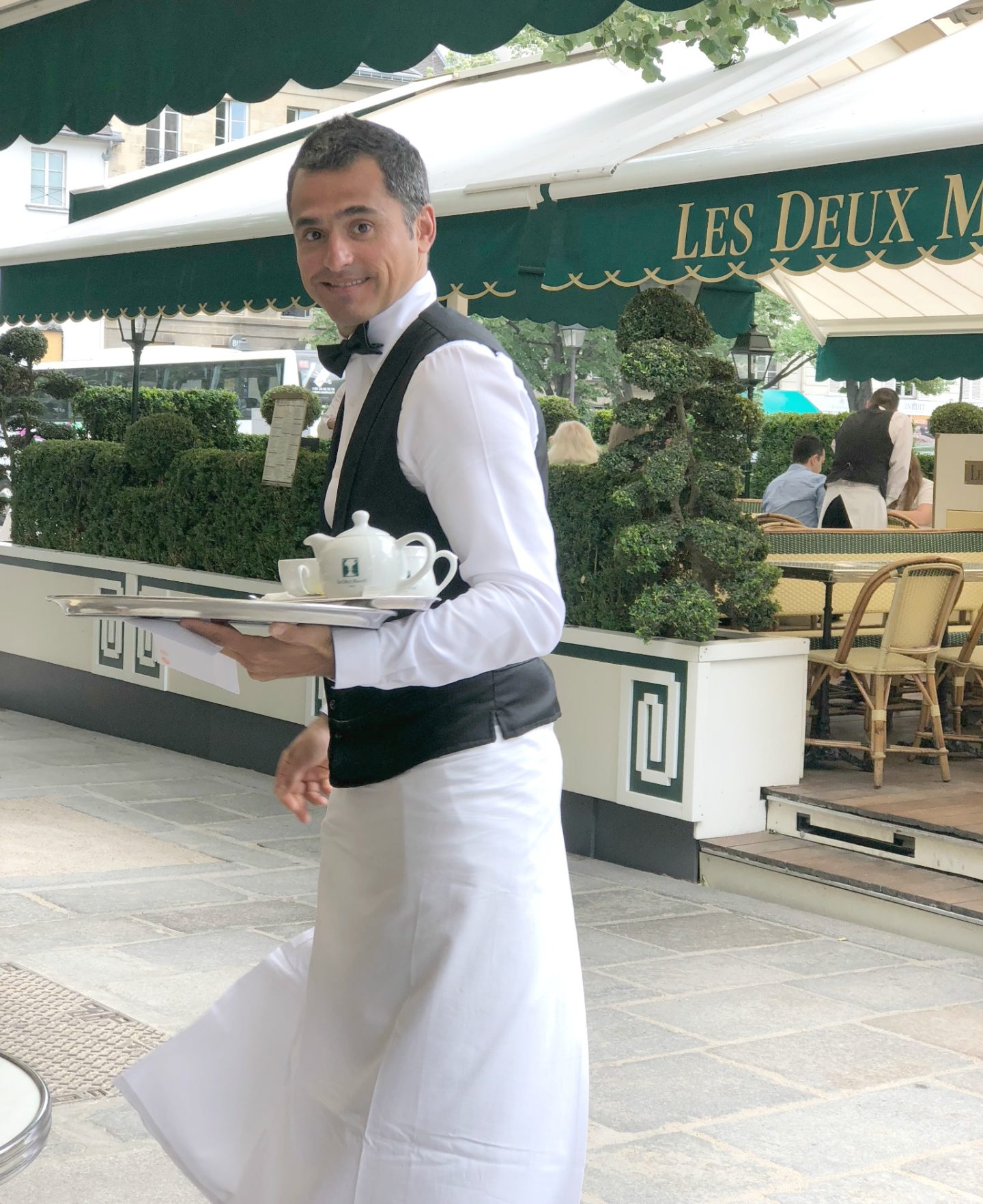 The archetypical French waiter. However not the usual churlish characteristics. He was charming and took the photo of Susan and I.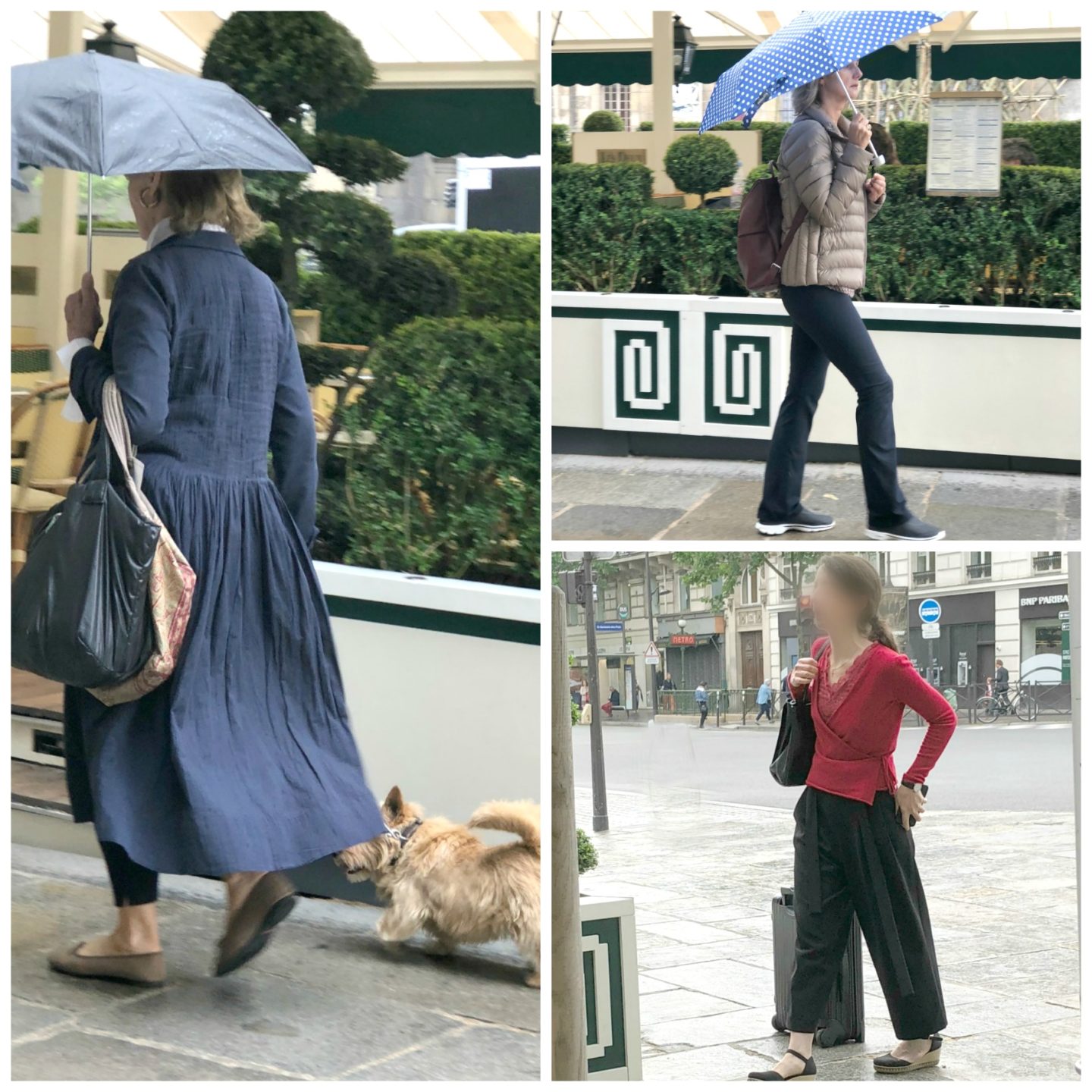 It was interesting to notice that Parisian women seem to have finally started to embrace the fuller more voluminous silhouette. The lady on the left appears to be wearing a dress over leggings, a look I often adopt. The woman bottom right has chosen a pair of ankle length wide trousers. I like the way she has balanced the trousers with a slim fitting wrap top. Flats seem to be the most popular style of footwear. Many women were wearing trainers similar to the ones I tend to favour.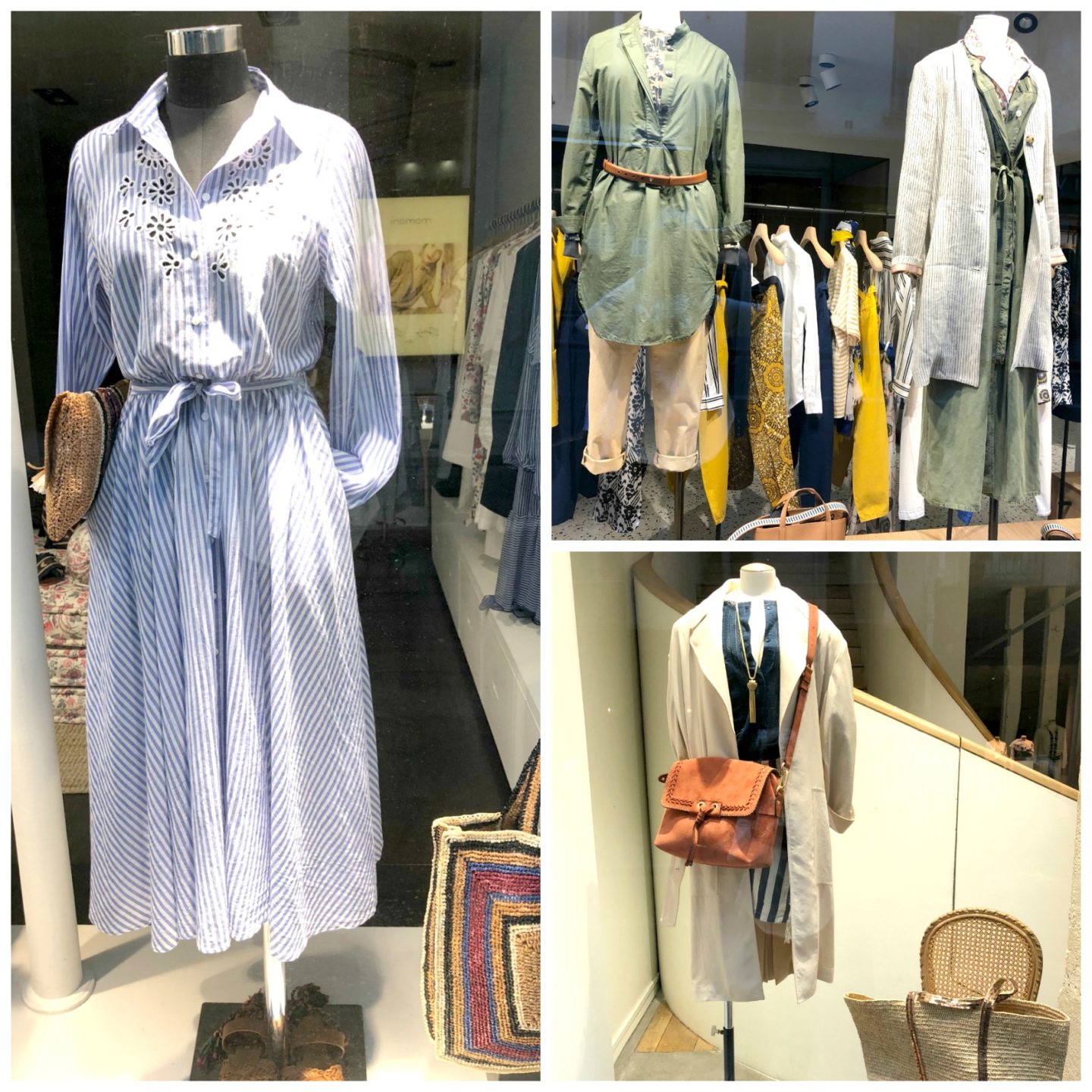 Many Parisian women wearing dresses and I saw similar styles in the shop windows. Stripes also seemed to be popular.
Parisians do love their neutrals and for summer, beige, cream and white were very much in evidence. These tones wre often teamed with khaki and mustard. Good examples in the images above and below. Again the more voluminous fluid silhouette was popular.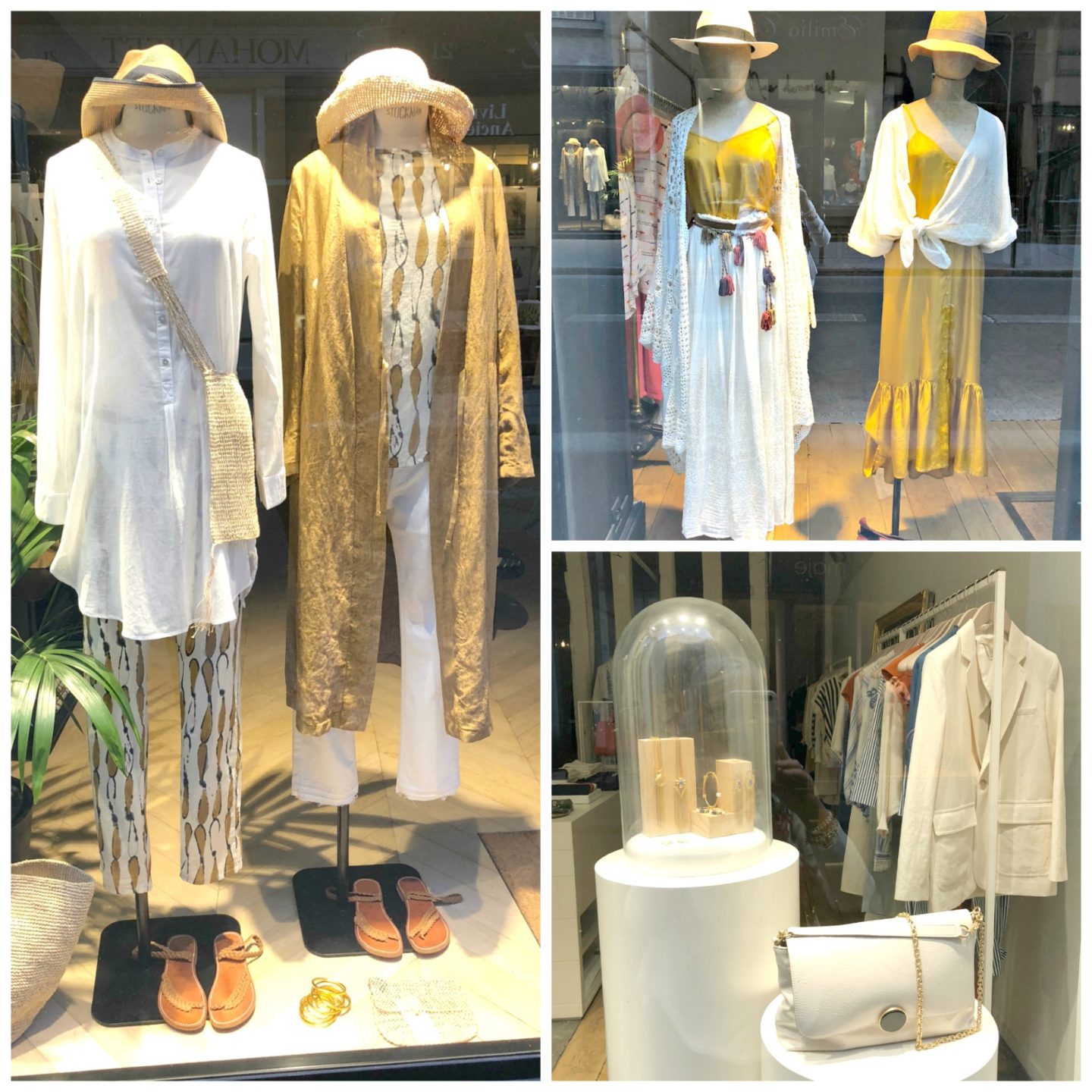 I have not seen the yellow and mustard shades in evidence for some years. This season they were definitely having a moment in the spotlight.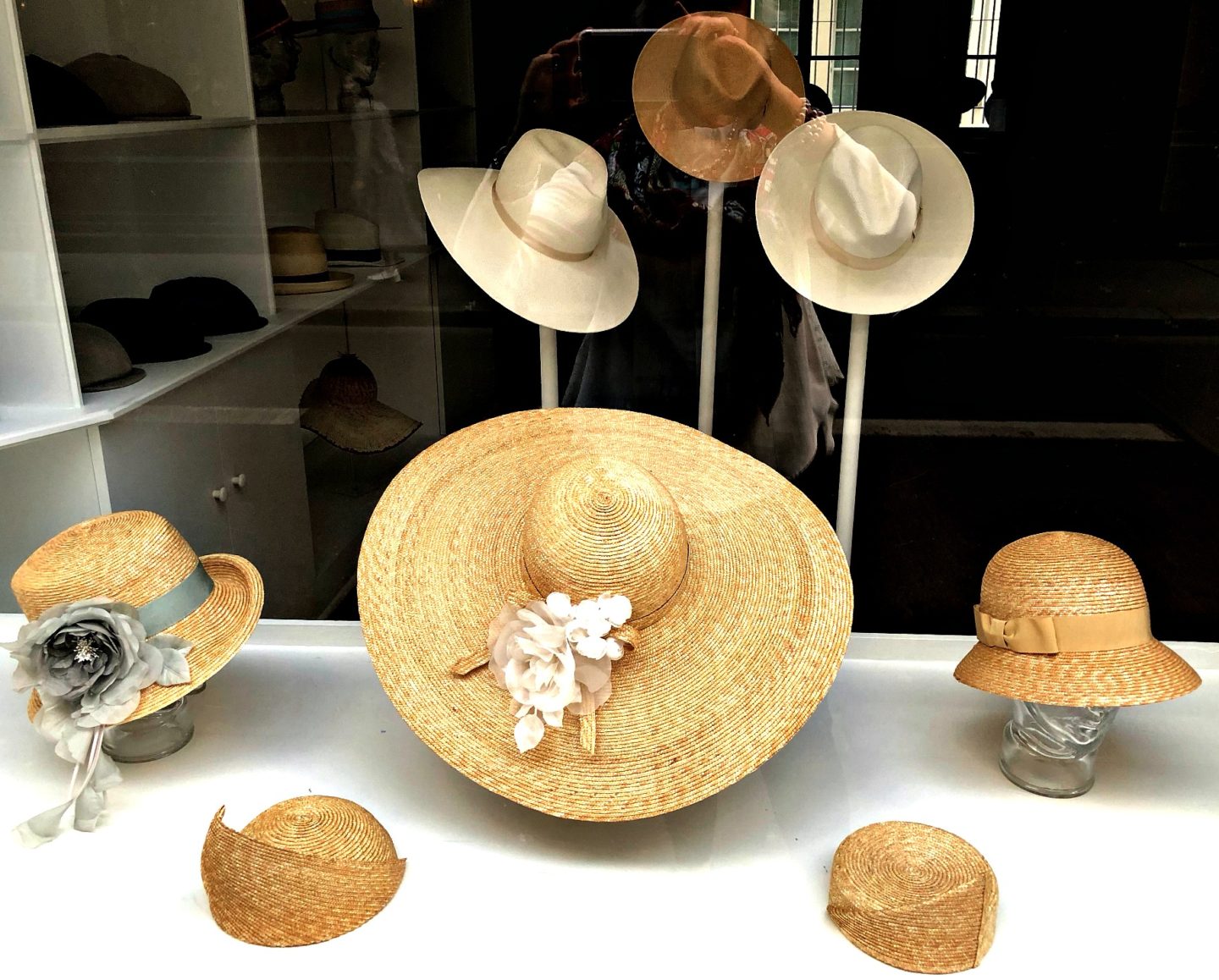 Love the hats but then I am a hat fan.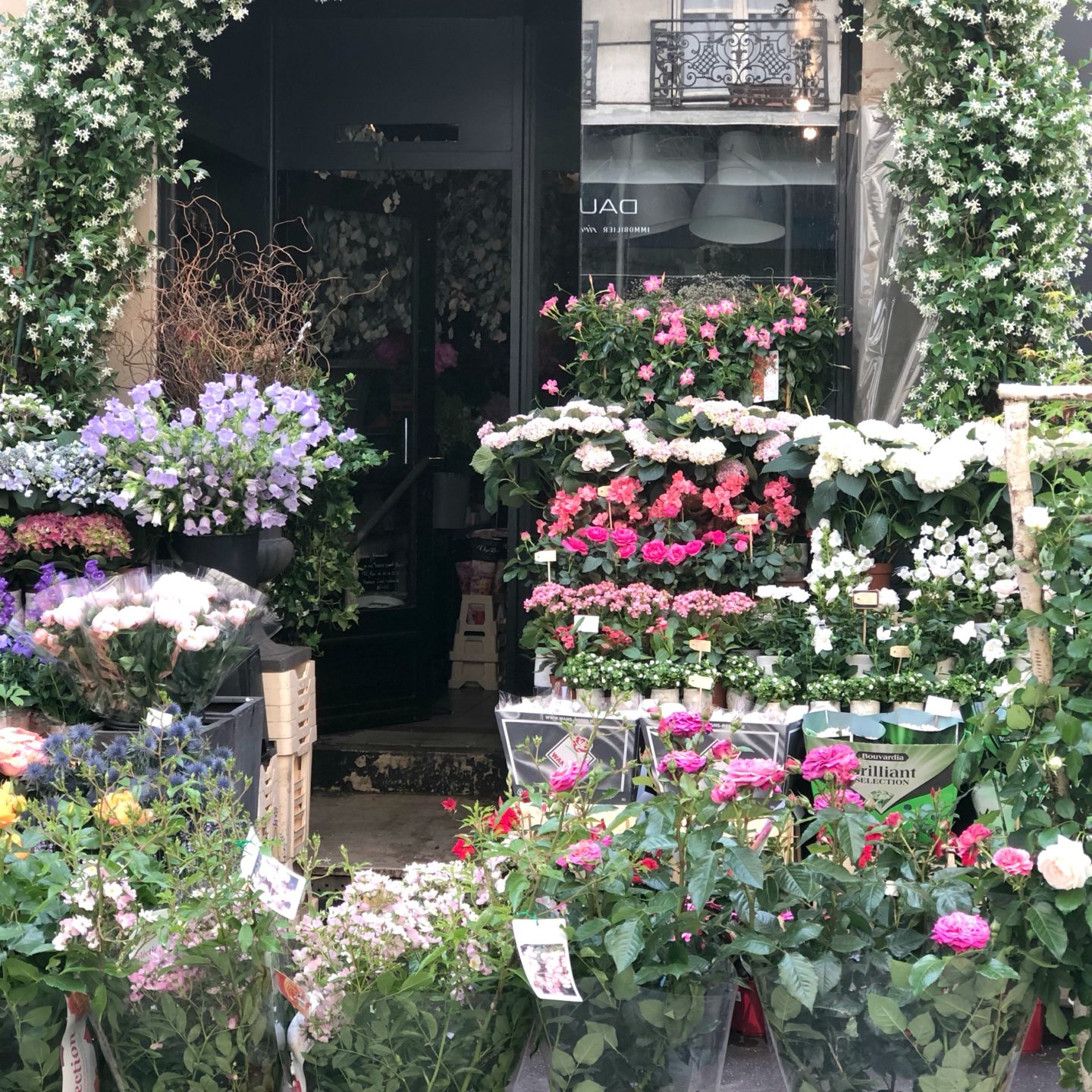 No need to talk about the glorious flower shops around nearly every corner. They speak for themselves.