Various tones of beige are all the rage this season. Possibly not the easiest colour to wear as we get older. However, I do feel that there are ways that it can be incorporated into your wardrobe should you wish to. I bought this oversize mac about 2 years ago from Mango. I was not sure at first but I have come to like it. It is really easy to slip on if you are in a hurry.
It can be dressed up or down. You can see me here wearing it with a pair of white jeans
BEIGE COATS:
Yes that is my bike. I ride it along the riverbank to my pilates class every Monday. and to the local village. Before you ask I do wear a high vis waistcoat but did not think it would look very chic in the photos.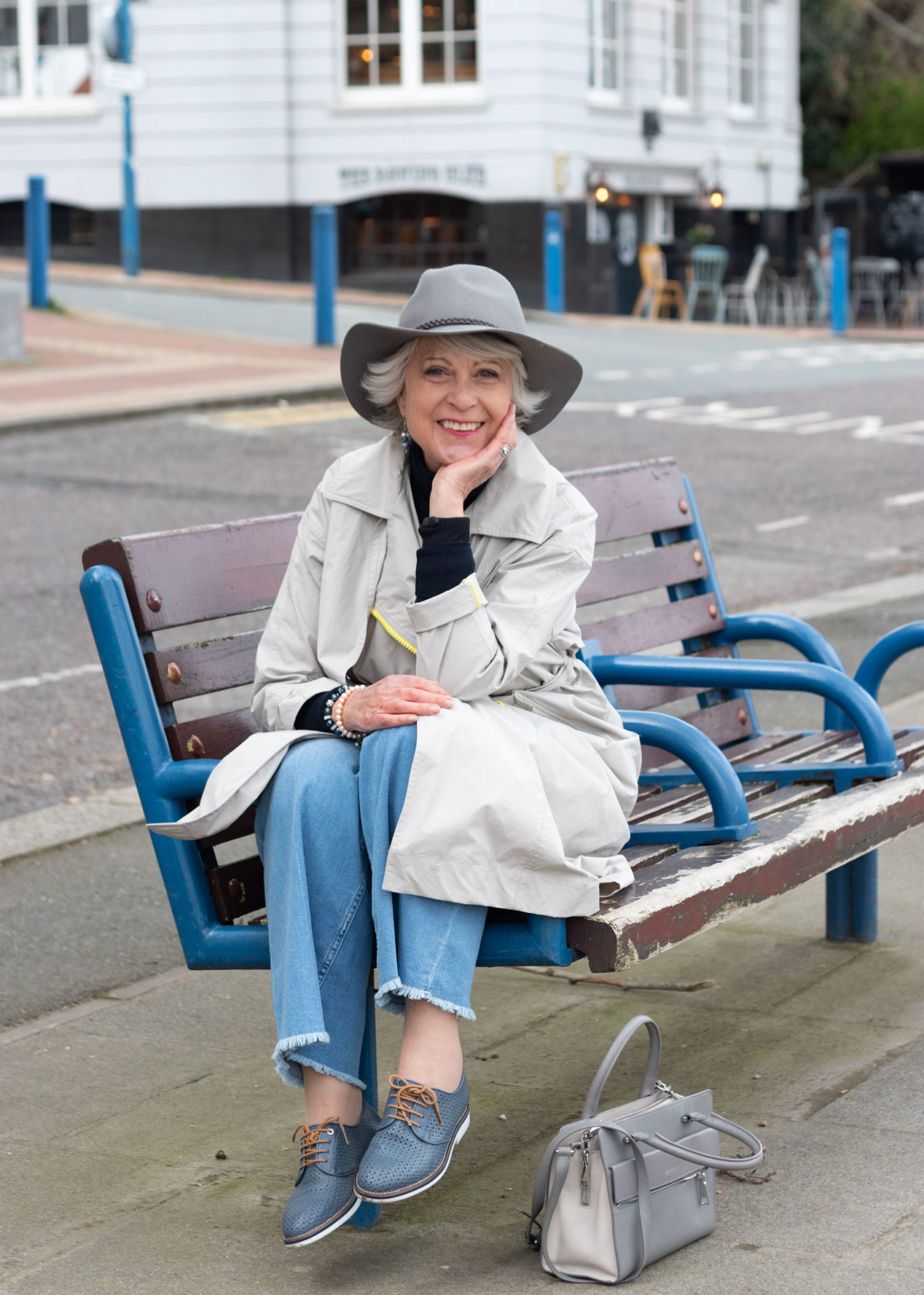 The benefit of beige is that you can team it with just about any colour and it will work. It is the ultimate neutral. Beige comes in various shades. Warm, cool (like the tone I am wearing) and neutral.
I have given my mac a more casual look here by teaming it with my wide leg MeandEm jeans and my denim lace-ups by Van Dal (gifted). My bag is a sort of grey/beige by Modolu at John Lewis, a few years old. John Lewis have a good selection of neutral shade bags
It was so windy the day we took these photos I had to hold my hat on.
BEIGE BAGS: