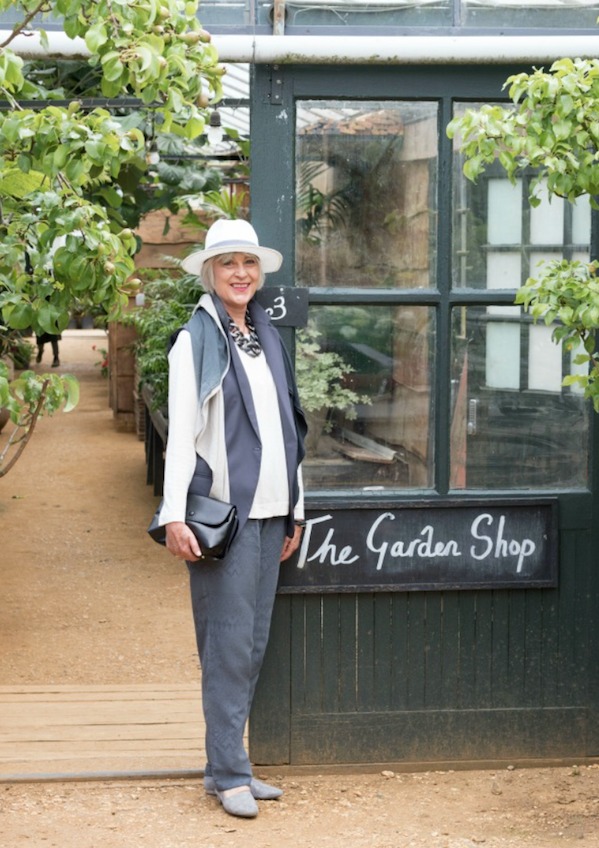 A couple of weeks ago I spent a wonderful morning doing a photoshoot with a fellow blogger Julie of Jaffinthebox at Petersham Nurseries. It was one of those days with warm sunshine one minute and showers the next. I wore a simple outfit of grey trousers and cream top.
I wrote recently on How to dress for a cloudy London day. I took my own advice and wore all the items I featured in the post. I added a sleeveless grey jacket which was useful when it got chilly. The umbrella came into its own.
It proved a practical and comfortable outfit for sightseeing in my home town. Something I don't often get the time or opportunity to do. There are so many lovely places to visit near where I live in South London.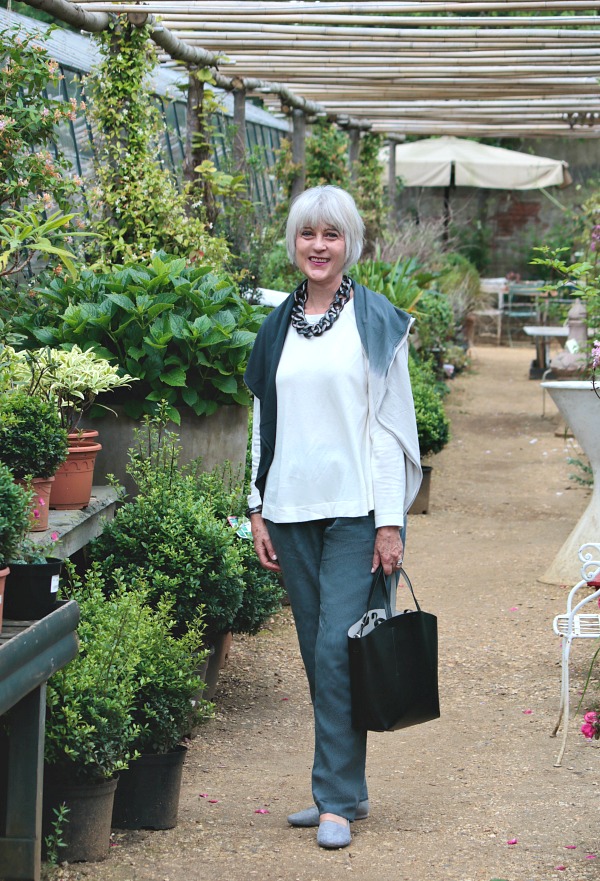 Wandering through the greenhouses where the new young plants are nurtured. The greenhouse also houses a cafe where you can take a break and treat yourself to a cup of coffee. They serve some of the most delicious cakes. Well a treat once in a while won't hurt.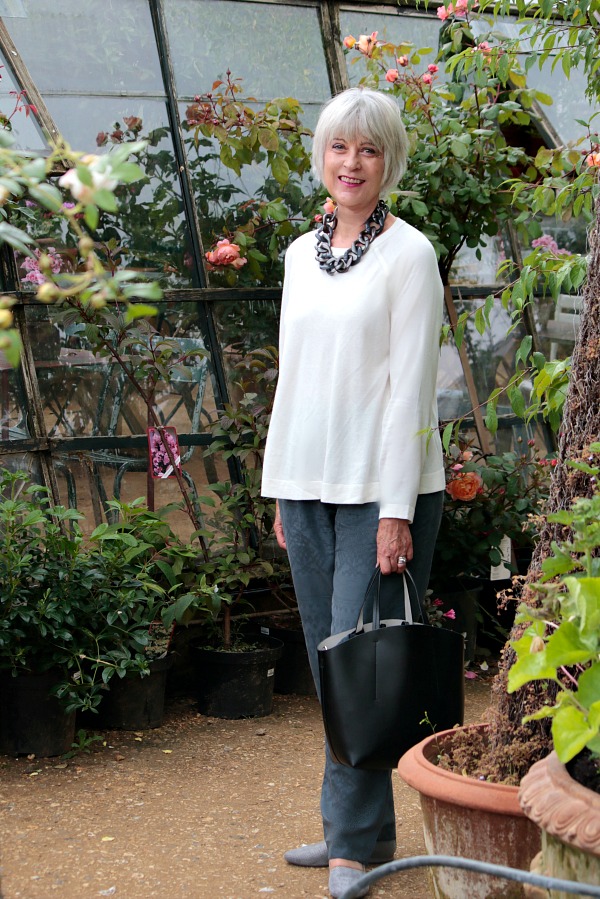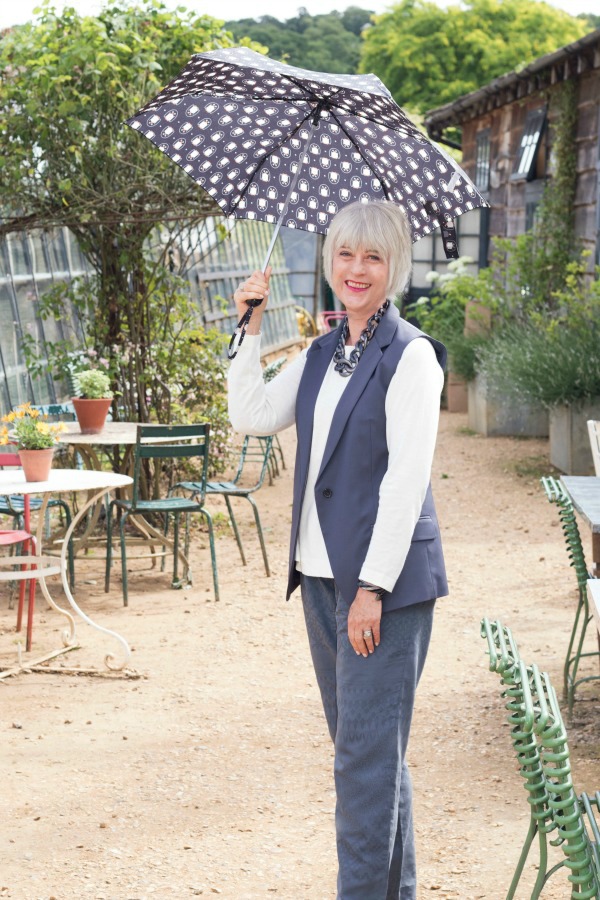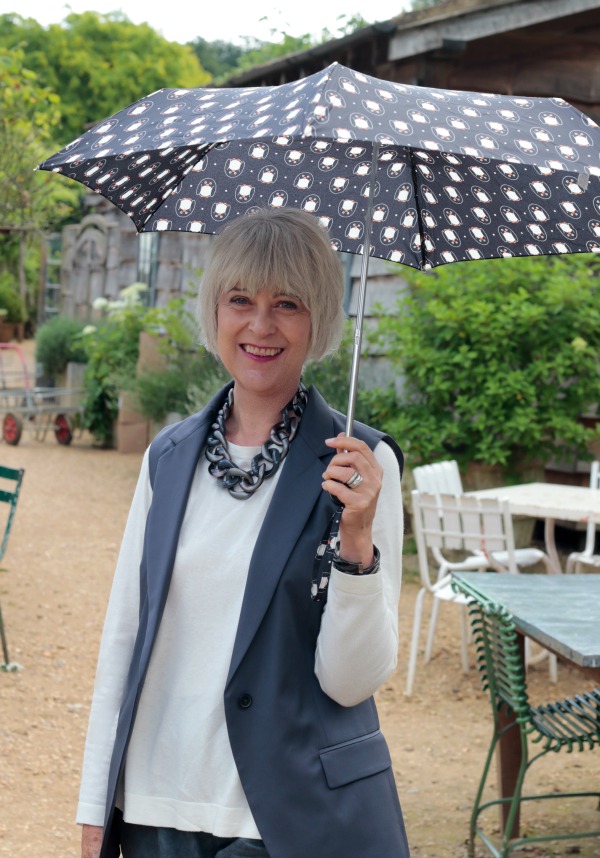 Take my advice and carry an umbrella when visiting the UK even in summer the odd shower has a habit of arriving out of nowhere.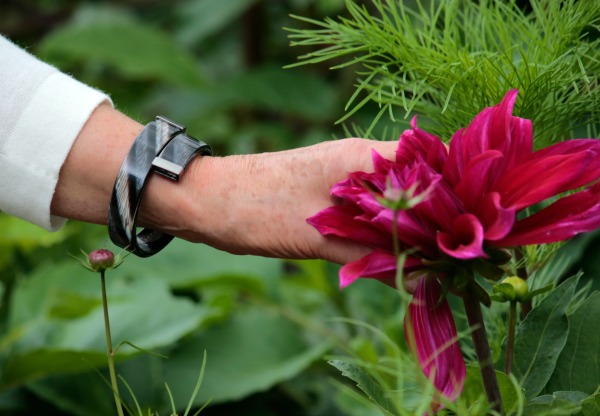 I had spent the previous day with Susan of Unefemme.net. She was visiting London before traveling on to France. We had a great morning wandering down the Kings Road. At one stage we popped into Jaeger to check out their summer sale. We both walked out having bought the same bracelet (featured above). Great minds think alike!!
My grey trousers are from the Jigsaw sale. Still available reduced from £98 to £49. My cream sweater from MeandEm also in the sale and still available. reduced from £88 to £44 (small sizes only). Jaeger metal end bangle available at HouseofFraser. Necklace Jaeger from last year similar.
These gorgeous photos were taken by Julie (aka Jaf_in_the_box). Julie is a French girl, mum of 3 who has a passion for photography and has recently joined the blogosphere. You can see more of her beautiful photographs on her Instagram or read her Lifestyle blog at www.jafinthebox.wordpress.com. Do pop over not only does she share her stunning photos she also features delicious french recipes.
All the photos where take at Petersham Nurseries. A fabulous oasis of tranquility where you can enjoy the stunning flora at this internationally prized garden centre, Petersham Nurseries is a tranquil oasis and seedbed of inspiration.
You can dine in their glasshouse restaurant, browse plants in the nursery, find antiques and gifts in their shop, or sit, wander and enjoy seasonal food and homemade cakes in their teahouse.
SHOP MY LOOK