I have decided to do another series of "shop your wardrobe/closet". It is that time of year again when the sales are coming to a close. You might still find some bargains at the Nordstromanniversarysale. Some sizes are now sold out but you never know you could find a "return" of an item you had your eye on.
Many of us are on holiday or planning one for the coming weeks. I am spending August in London. While it is quiet I can get on with tasks I have been putting off. I will also be spending time enjoying my grandchildren.
If you are organised and like planning ahead you may well have started sorting out next seasons purchases. I don't seem able to get into the right mood till the season begins to change. As the French say "La rentre" starts at the beginning of September.
To stop myself from becoming bored of my summer wardrobe I have decided to mix it up and experiment with new combinations over the coming weeks.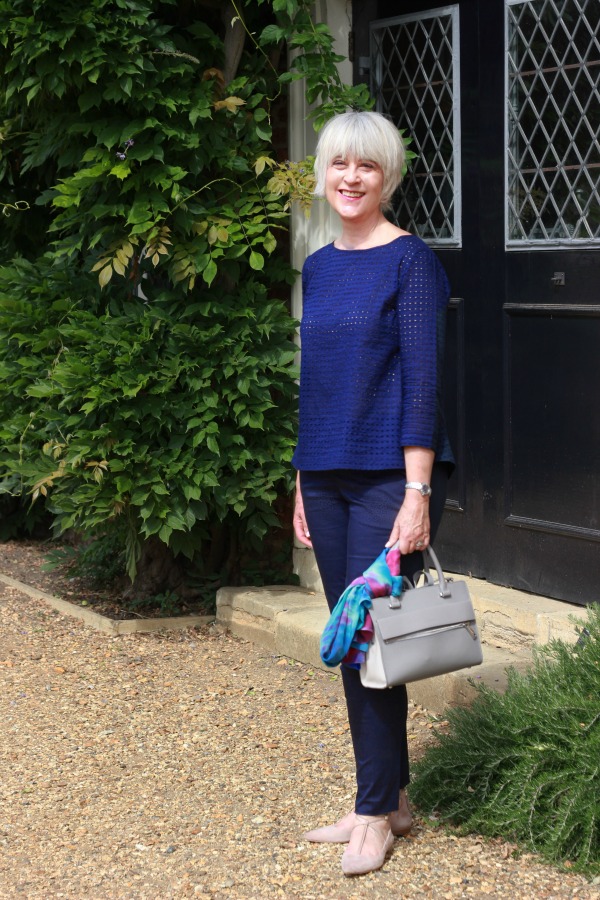 I have worn these Uniqlo trousers nearly every day this summer. This style is sold out however they have similar here. They wash well. I am wearing them with an eyelet navy top also by Uniqlo (only small size left). They do come up quite large. I have dressed the outfit with a hat, a classic bag by Modalu at John Lewis. Similar style ( lighter colour) reduced from £199 to £99.50 and a colourful scarf.
The beige shoes are by MandS. I popped in to buy some groceries and came out with as pair of shoes. Now sold out similar. I also found some similar styles at Nordstrom and JohnLewis.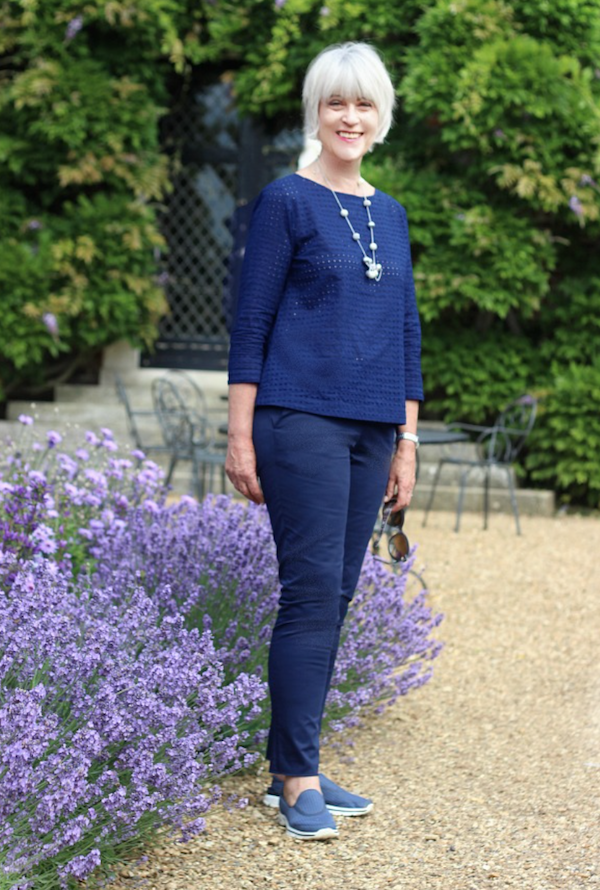 All photos by Laura Hines photographed in the gardens of Ham House
Blue shoes by Sketchers available at Nordstrom and John Lewis
SCARVES
BAGS
HATS
SIMILAR SHOES