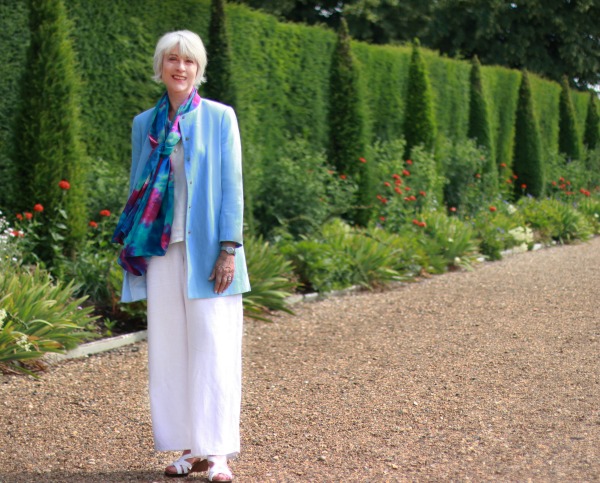 Continuing my series shop your closet. This week I have teamed a blue linen coat with a pair of white linen trousers. Blue and white is one of my favourite colour combinations for summer. I feel it mirrors the softness of a blue sky interspersed with fluffy white clouds. A perfect outfit for an english summer's day.
I am wearing a three quarter linen coat, a pair of wide leg white trousers and white linen top. I have added a touch of colour with a bright blue/pink silk scarf.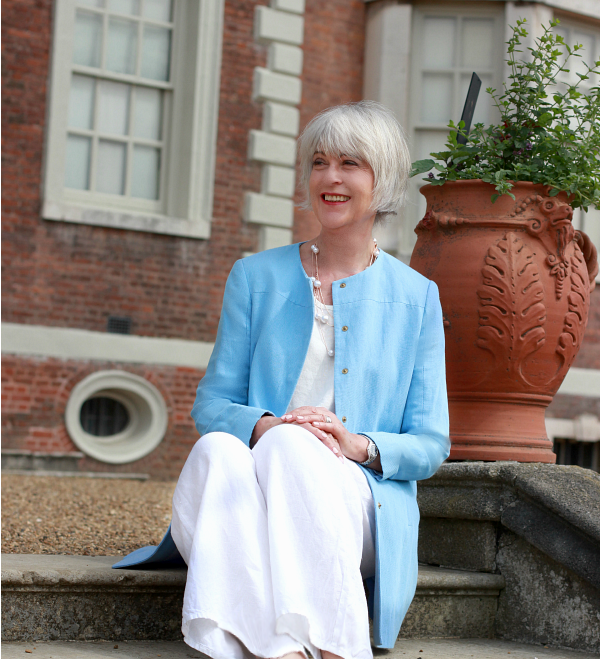 Photos by Laura Hines taken in Ham House Gardens.
I shall keep an eye out for a winter coat in a similar colour. Maybe in a soft merino wool.
If you would like to read more about my style philosophy do visit Imogen's informative site InsideoutStyle. I am greatly honoured to be featured in her Stylish thoughts series. I am in excellent company alongside some very chic blogging colleagues.
Imogen's site is a wonderful resource packed full of information on how to uncover your unique personal style and much more.