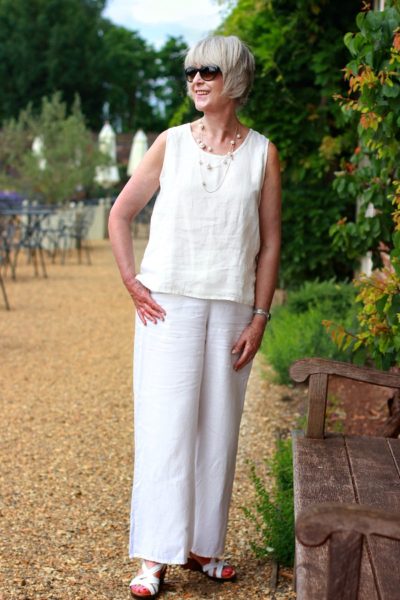 Finally summer has arrived in London. Better late than never. This is the first occasion I have worn linen this season. I know that linen is a love or hate fabric. Yes it does crease however personally I think this is part of its charm.
When temperatures reach the 30ºC/90ºF linen becomes my default option, especially when I am in France. I like to buy the thicker linens. I know that they are more expensive but I find they hang better. Although they crease they don't get that really crumpled/rag like look.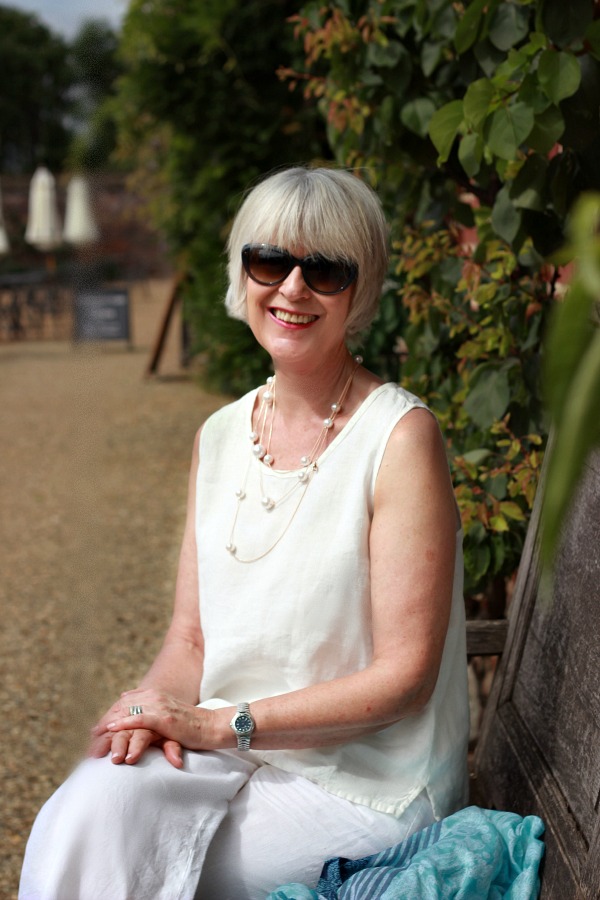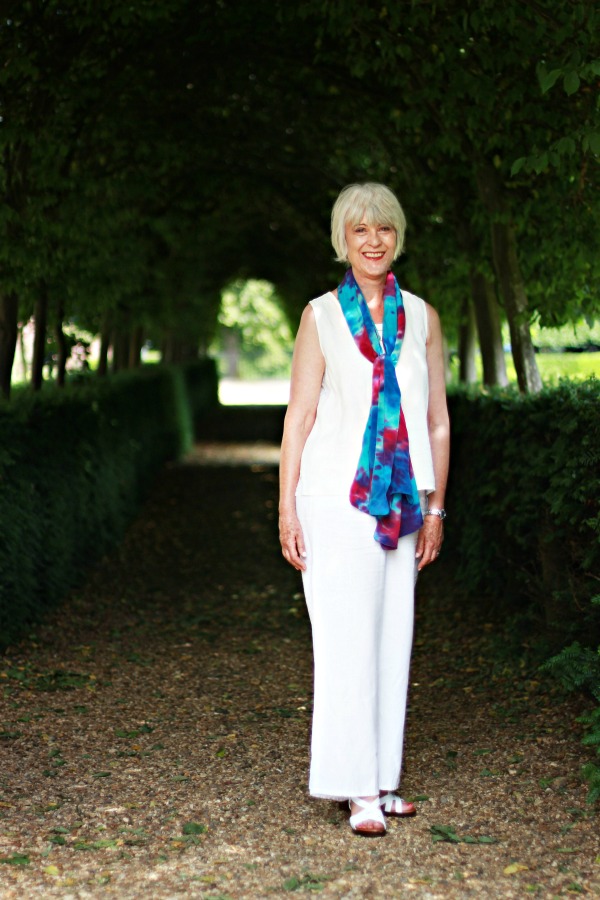 When it gets really hot I don't mind the sleeveless look however if you prefer to cover up you could choose a short sleeve shirt or sling a cotton shawl round your shoulders.
My trousers and top are several years old. It is getting a bit late in the season to buy linen however you may be lucky in the end of season sales.
I tracked down some linen trousers at Nordstrom (many now reduced) also a selection at John Lewis
SHOP LINEN
All photos taken by Laura Hines on location at Ham House and Garden. A unique 17th-century treasure trove. Explore the rich history of Ham House, situated near Richmond, Surrye. It is one of the UK's rare examples of 17th century life, treasures and architecture. As you can see the ground and gardens are magnificent. Well worth a visit.