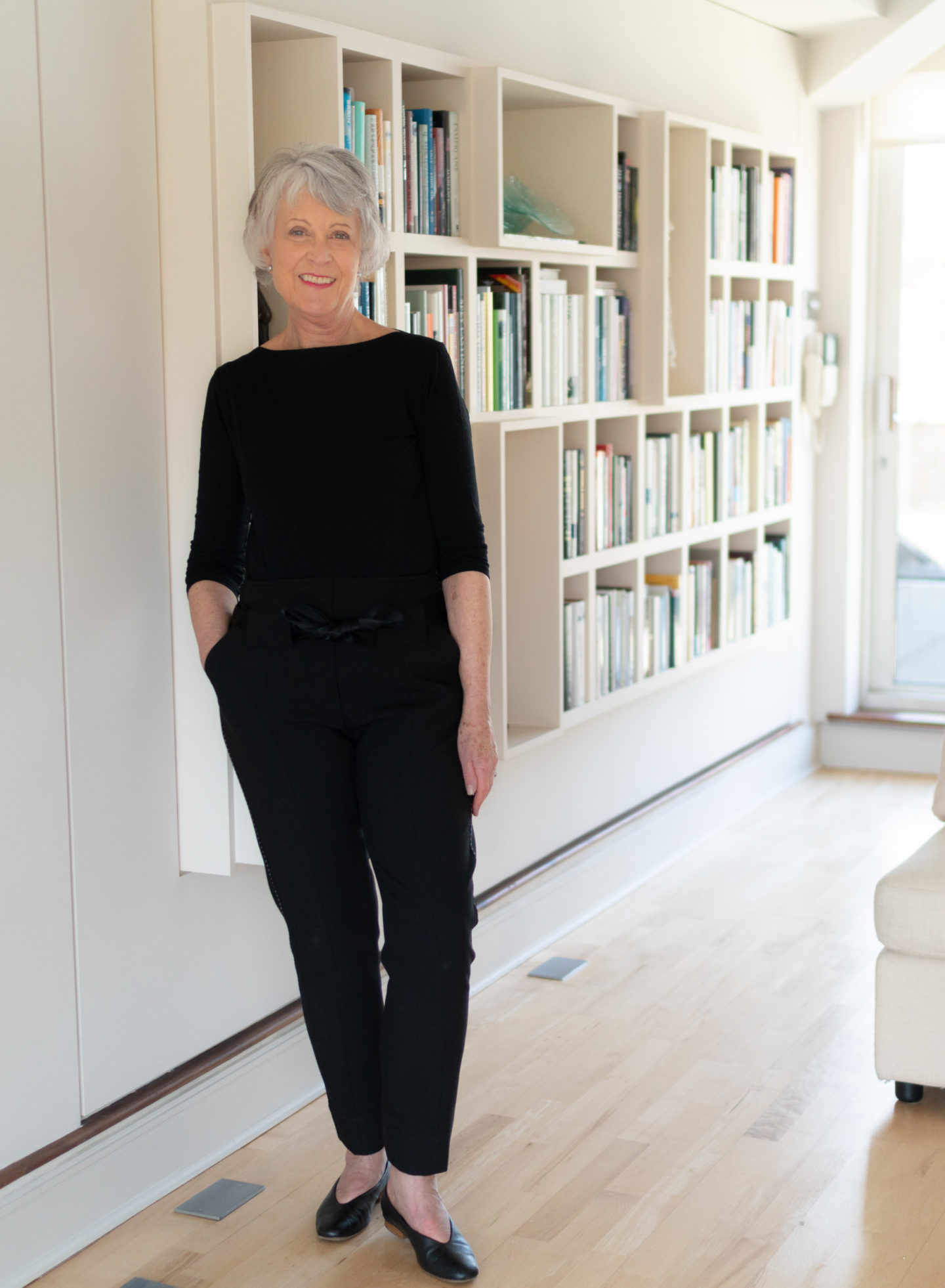 I have managed to rig up a photographic studio in our house and persuaded my husband to take the photographs. Under the circumstances I think he has done a very good job.
I thought that I would start my "shop your wardrobe" series by showing how a simple pair of black trousers can be dressed up or down. In the first photo I am wearing the trousers with a simple black tee shirt. The subsequent images show how the same pair of trousers can be transformed with the addition of scarves, jewellery and colour.
I bought the black trousers from Me&Em about a month ago, before we were shut in our houses. My friend from South Africa was staying with me and we had a wonderful day wandering up and down Marylebone High Street. We had coffee in Daylesford and lunch in a small Lebanese restaurant before ending up in the New Cavendish Street branch of Me&Em. We both tried on dozens of pairs of trousers before I settled on their high waisted relaxed style while my friend bout their classy joggers.
It seems like another world now not just a few weeks ago.
These trousers are the only purchase I have made this season. Me&Em produce really good trousers; they are a bit pricey but they wear extremely well. I have trousers from Me&Em that go back at least six years
Black tee shirt from MarksandSpencer. I have the same style in navy. I like the 3/4 sleeves and find the slash neck flattering as it visually widens my shoulders.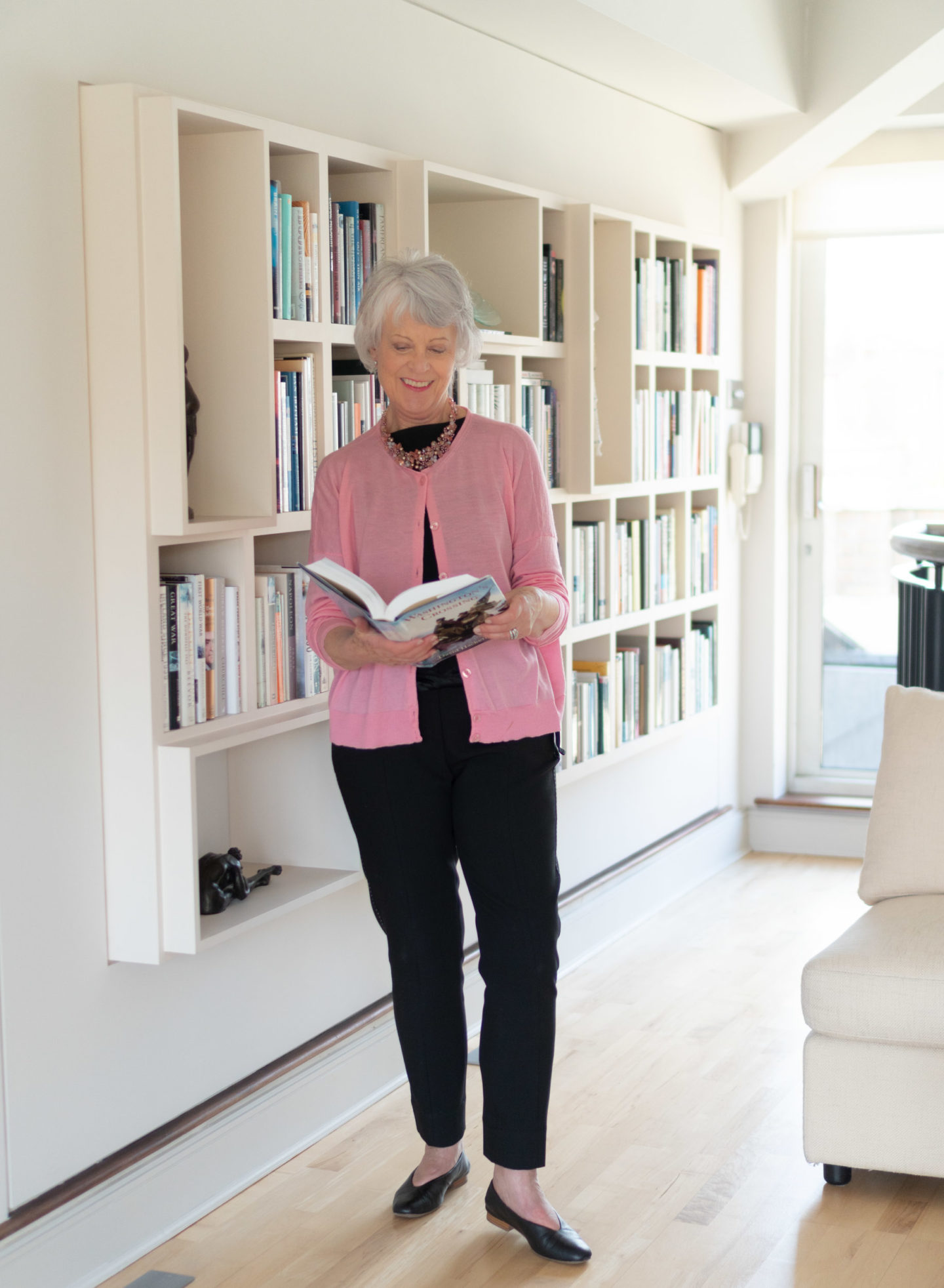 For some colour I have added my bubblegum pink cardigan. Again from Me&Em. Probably one of my first purchases from them about six years ago. It has washed well and looks as good as new. My pink bead necklace is from Chicatanyage shop (currently closed). If you are interested in any of the necklaces or scarves featured in this post send me an email Chicatanyage(at)icloud.com and I will let you know when the shop reopens.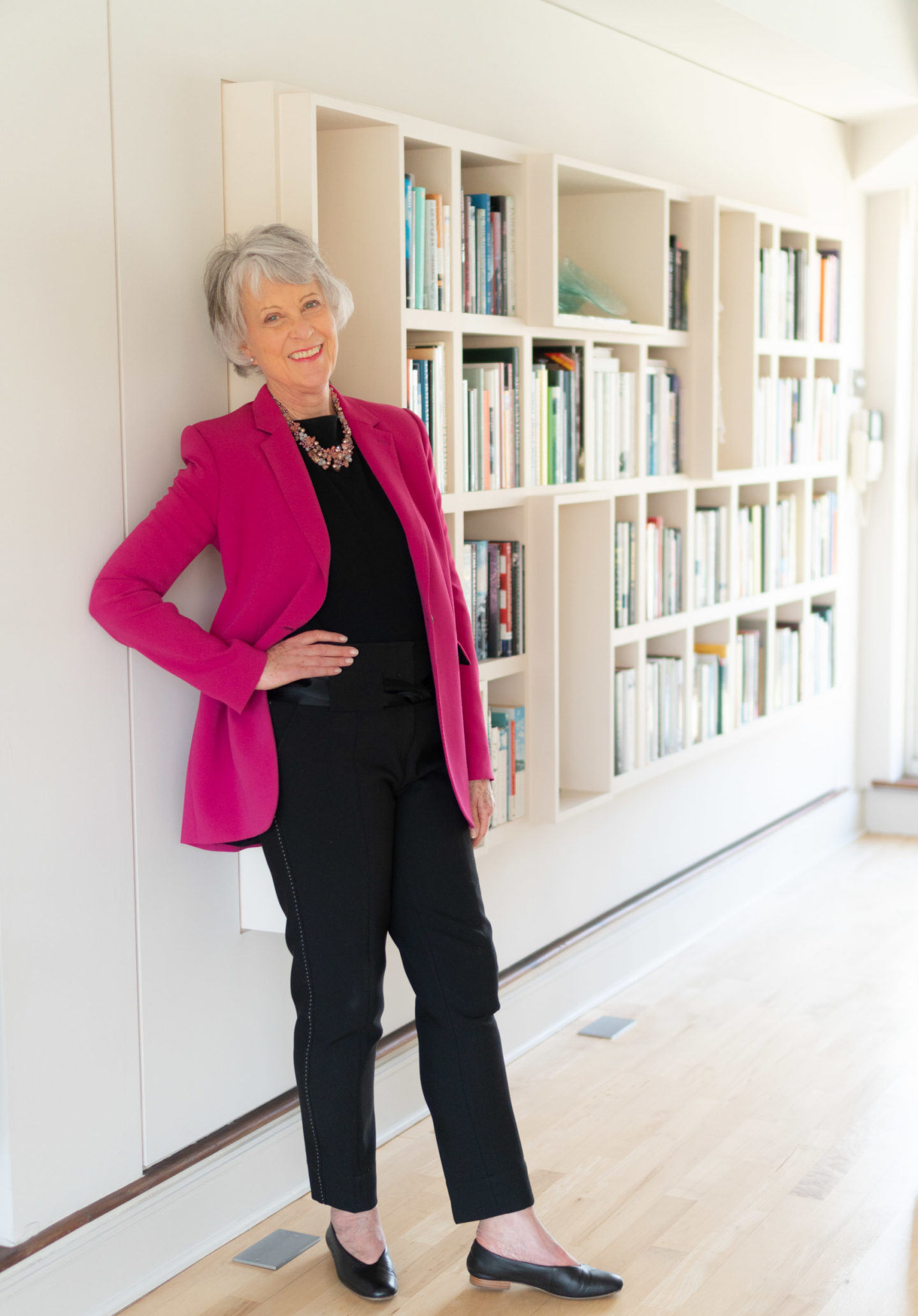 For a more formal look I have added my pink jacket. It is one of my favourite pieces. You can see how I wore it with white trousers last summer. Originally from Joseph in the sale. Probably about ten years old. Black shoes from MarksandSpencer.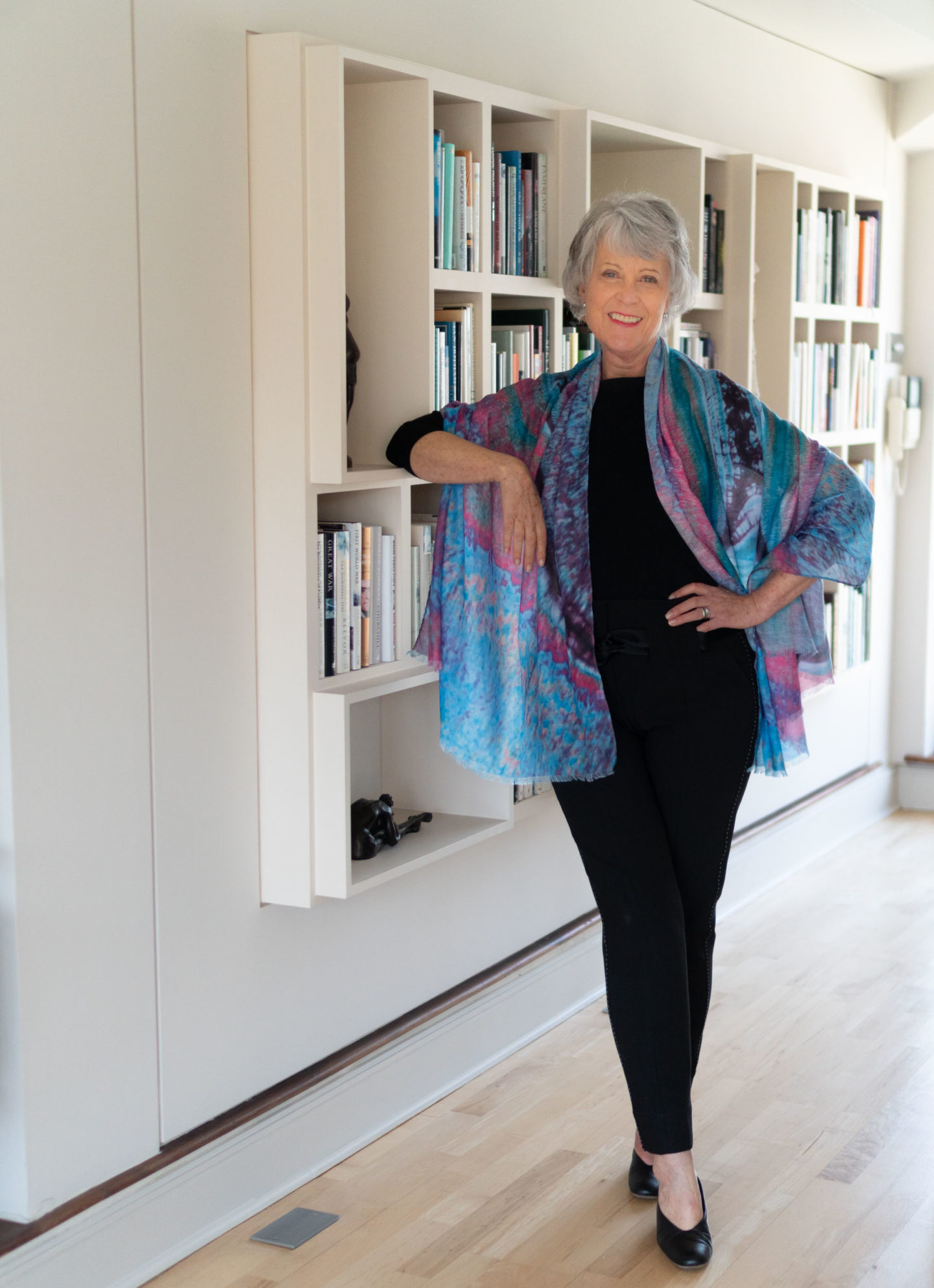 For a casual evening dining at home. Just add a scarf in your most flattering colours. Scarf/shawl available at Chicatanyage shop.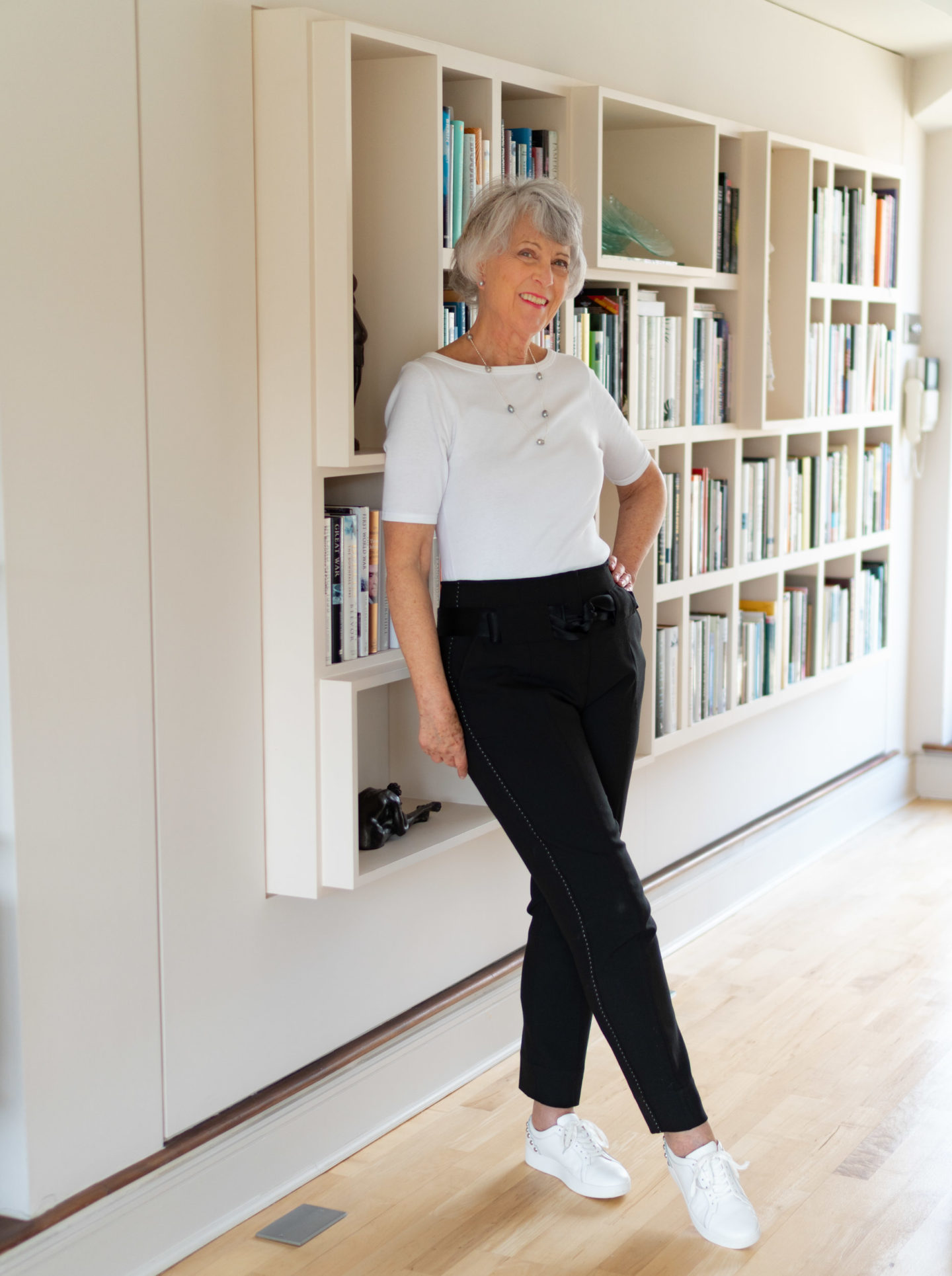 Finally, the trousers dressed down with a pair of white sneakers and a white tee shirt.
I am sure that you have some black, navy or brown trousers in your wardrobe that you can play around with. Let me know how you get on.
Me&Em are currently offering a 25% discount with code THANKYOU25
My clothes budget will be smaller this year as I have been donating to charities such as Crisis, Shelter and a charity Harriet Hunt Crowdfunding, set up to offer support for NHS staff. However, I plan to continue supporting the brands that I love particularly those run by entrepreneurial women who have put so much into their ventures. I don't want to wake up when all this is over to find that they have disappeared.