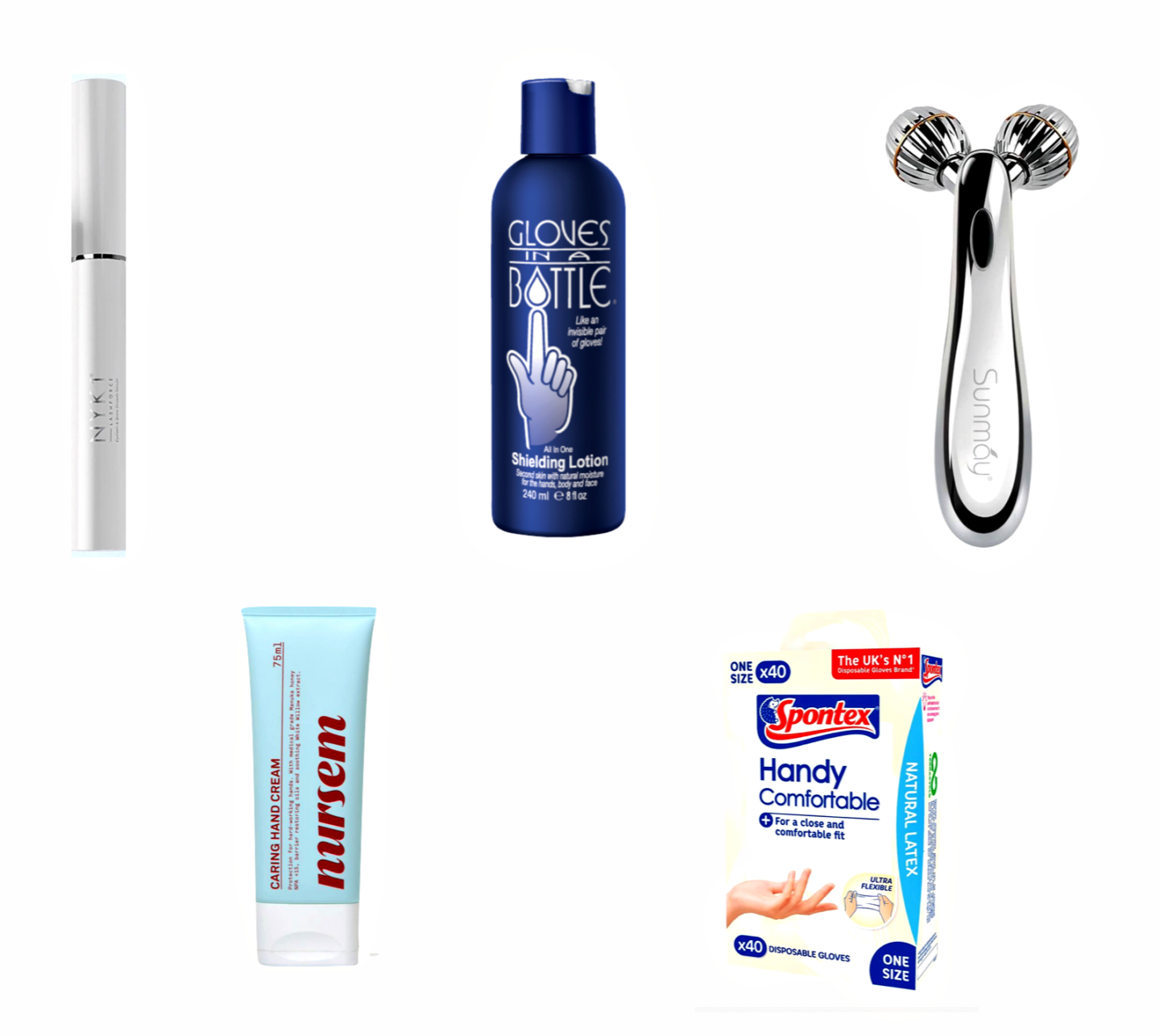 Following my previous post "continuing to look after our skin", I have been researching effective products that will help us to look after our hands. I thought today I would share with you some useful extras for hands and face.
During the last few weeks I have gone through tubes of hand cream. I have finished all my lovely scented ones. So now it is time for something a bit more utilitarian and heavy-duty. Hand creams and disposable gloves are very hard to find as the good ones are mostly sold out. However, I was able to track down a few sources which still have stock.
Gloves in a bottle Great product that I have used it before. A bit like rubber gloves without the faff. Gloves in a Bottle creates a protective hydrating shield with the outer layer of the skin working like "an invisible pair of gloves". It stays in place for up to four hours yet the skin can still breath. I have been using it over the weekend to do some heavy-duty cleaning and my hands are still nice and soft.
Nursem caring hand cream Another good heavy-duty hand cream. I put this on in the evening. It is quite thick and creamy. It works particularly well if you wear a pair of cotton gloves over the top to allow it to sink in.
NYKI lash growing serum I think this is one product that I would take if I was a castaway on a desert island. My eyelashes just seem to disappear without regular use of a serum.
Facial massage roller It is good to massage your face. It helps boost circulation and aids with lymph drainage. I like to use this morning and evening to help my products sink into my skin.
Spontex rubber gloves sold out similar. Need I say more. I never thought that I would be writing about rubber gloves on this blog!
Do you have any useful tips for caring for your hands if so do share them in the comments box.