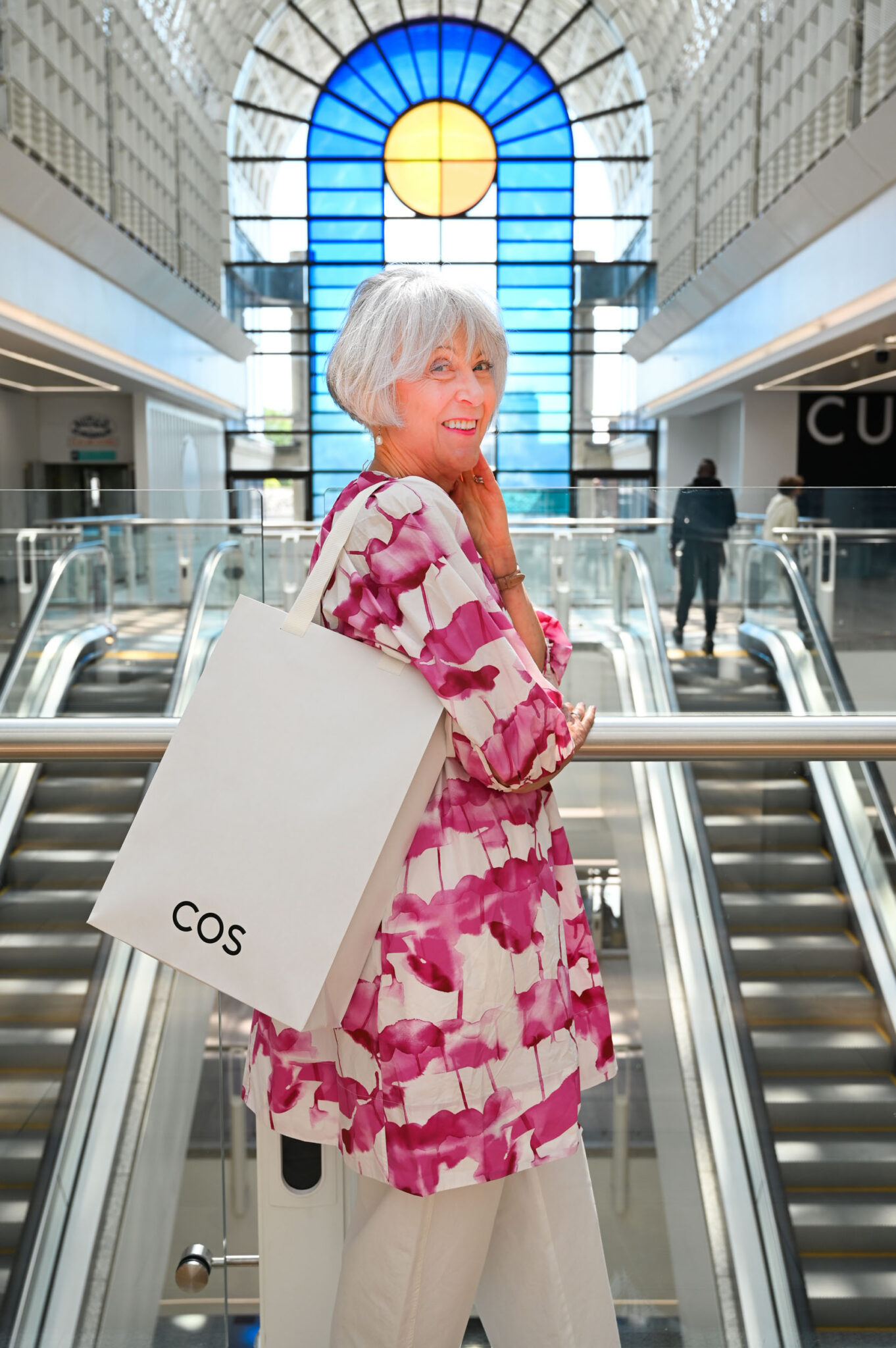 #AD. I was recently invited to visit The Bentall Centre in Kingston. It was an exciting day out to plan my Spring wardrobe and to choose an outfit that I considered would work well for our upcoming Jubilee parties in June. I had not visited the centre for many years and found it completely transformed. As I have recently mentioned we have moved from London to Thames Ditton so The Bentall Centre is now my local shopping emporium. It contains many of my favourite retail stores. You can find both high-end designer bands plus more budget-friendly options in an easily navigatable environment.
The outfit I am wearing above and below is from Cos. I chose it as I feel it is colourful and fun. It is a 100% cotton relaxed fit dress/top. Cos cut is quite big so I would suggest sizing down. I am wearing a size 8 (normally a size 10/12). I have teamed it with a pair of elasticated waist barrel leg trousers. (Both items were gifted).
I feel that this is such a versatile colourful outfit that it will be ideal for a Summer Jubilee party. I will probably be joining my daughter and her family for a street party. Afterwards, I plan to wear the trousers casually with a tee or blouse. The dress I will be taking with me to France when we go back there in June.
An exciting day out to plan my Spring Wardrobe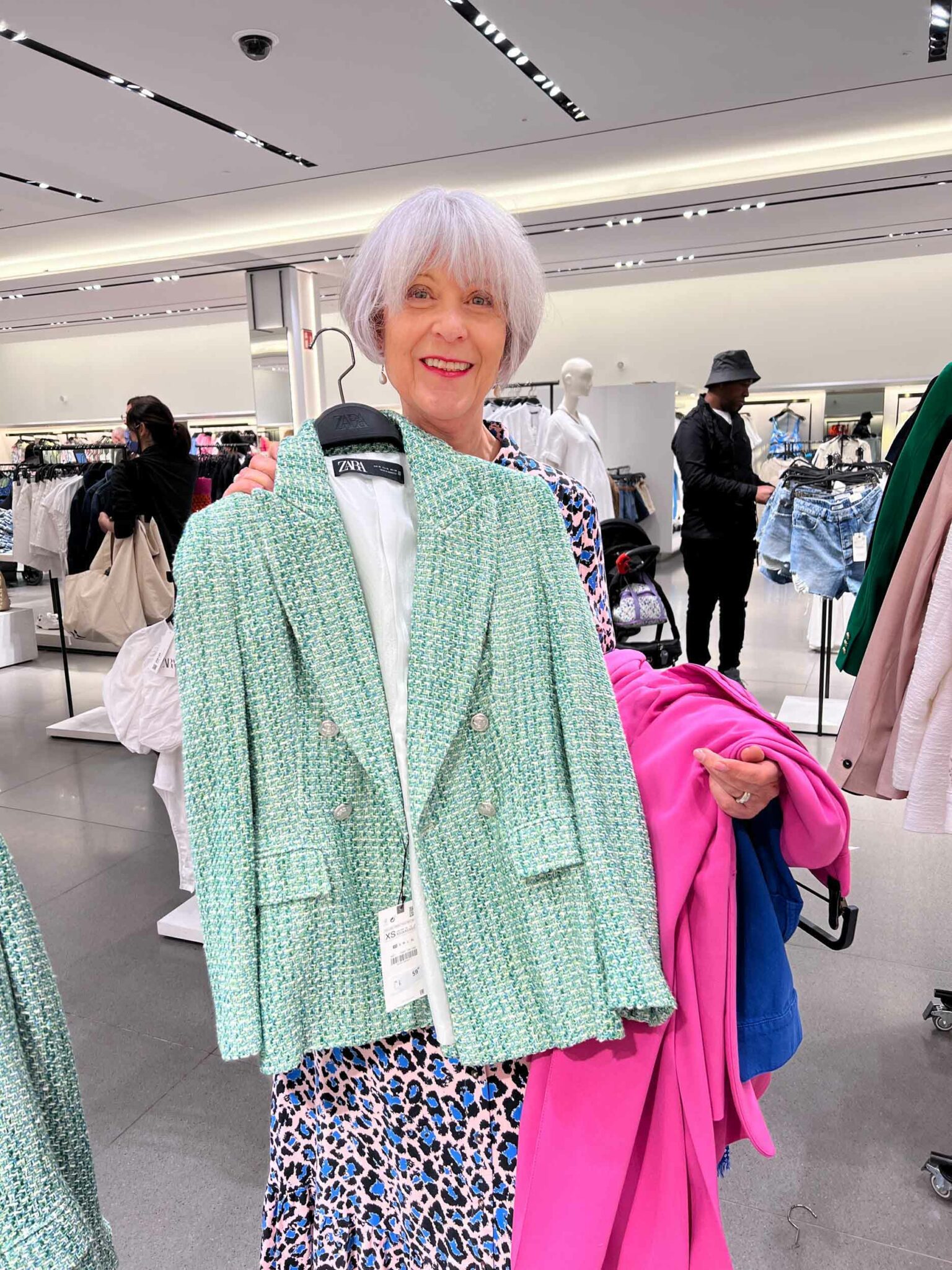 I have not visited Zara for a long time. When I visited the one on the second floor of the centre I felt like a kid in a sweet shop. The bright colours were fantastic. I was spoilt for choice. Should I choose the pinks, blues or greens?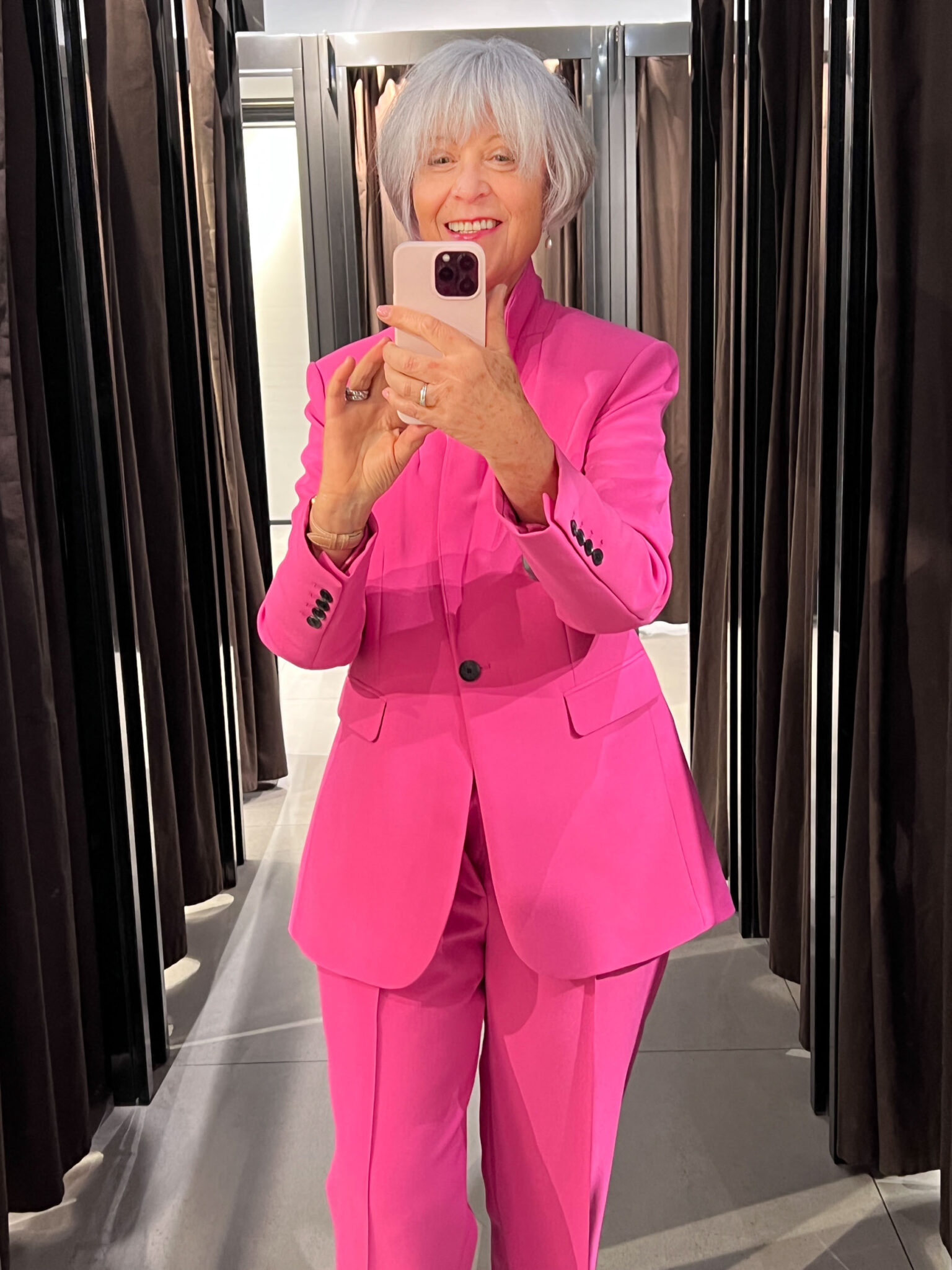 Pink is my favourite colour. Do I need another pink jacket? I was very tempted.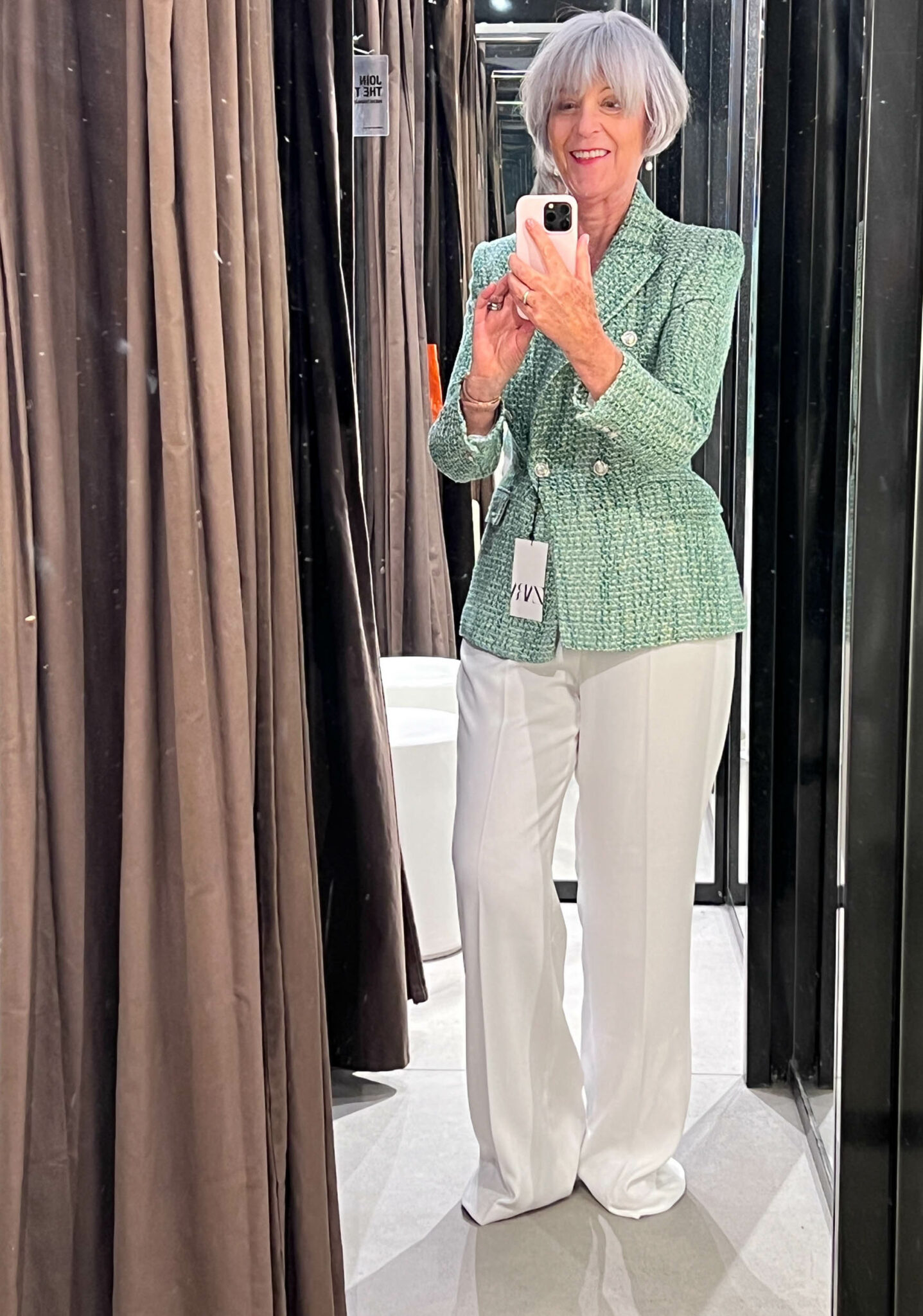 I love the green jacket above. Very Chanel! I am quite tall but the trousers are definitely too long.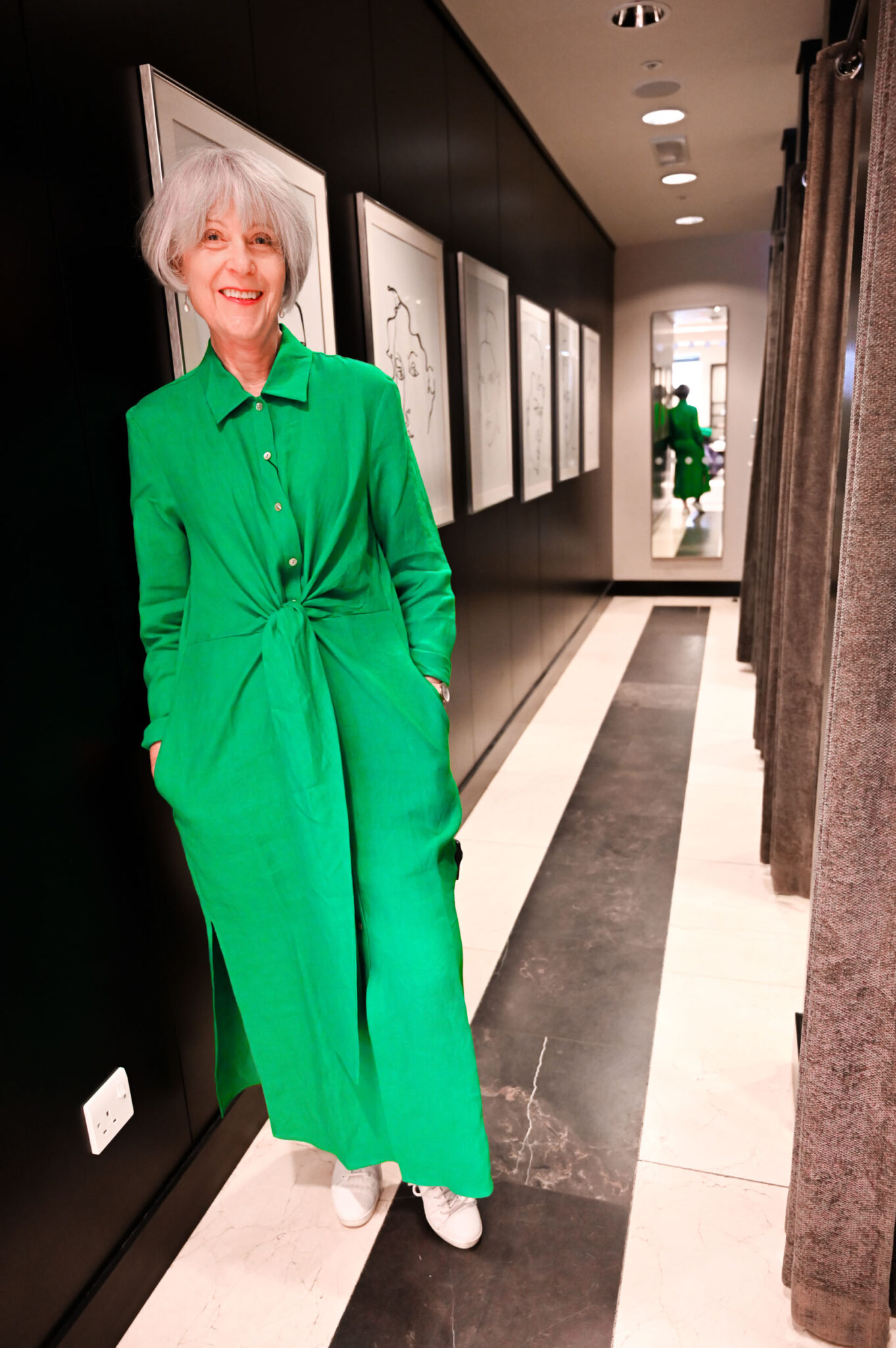 This is the first year that I have experimented with shades of green and I really like the colour. Above I am wearing a linen maxi dress from Massimo Dutti.
Accessories are so important. They really help to finish an outfit. I found some lovely scarves at Oliver Bonas plus a lovely straw hat. When the sun is shining I love to wear a hat. The pink clutch bag is from Zara.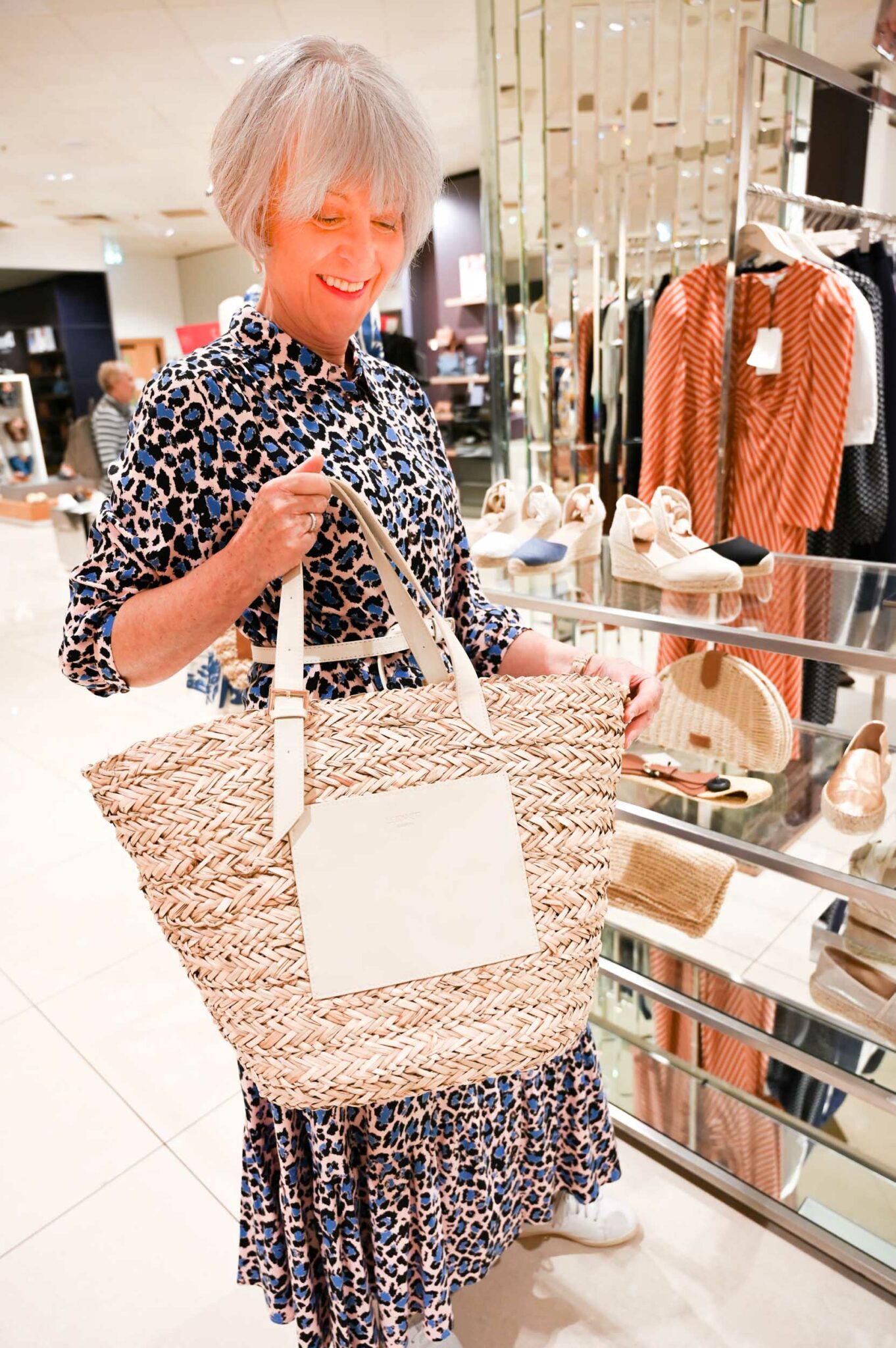 This straw bag is similar to the ones that I love from St.Tropez market. It would be ideal to carry your picnic things in.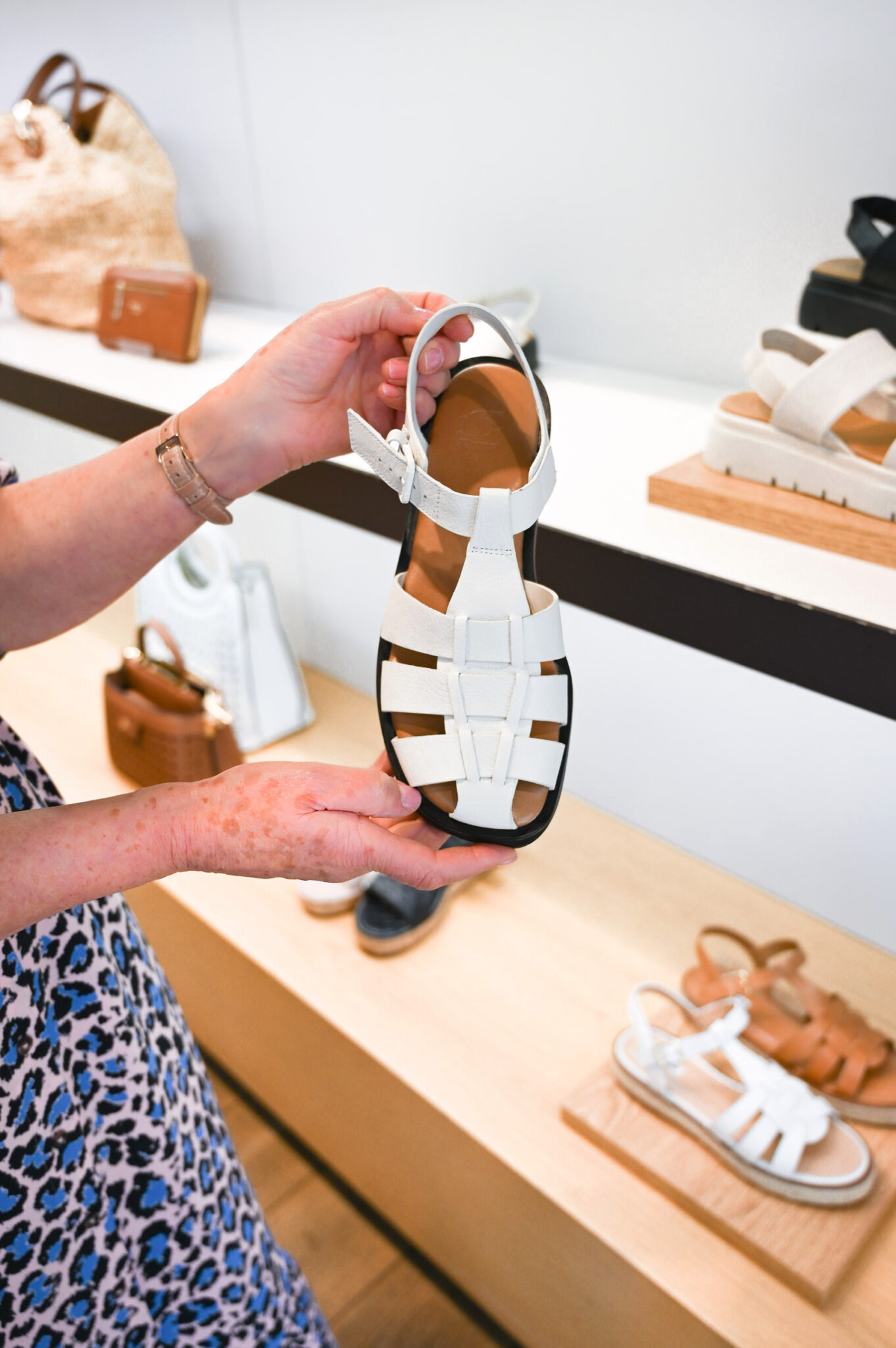 The ideal summer sandal. It will look good with a dress or trousers. From Dune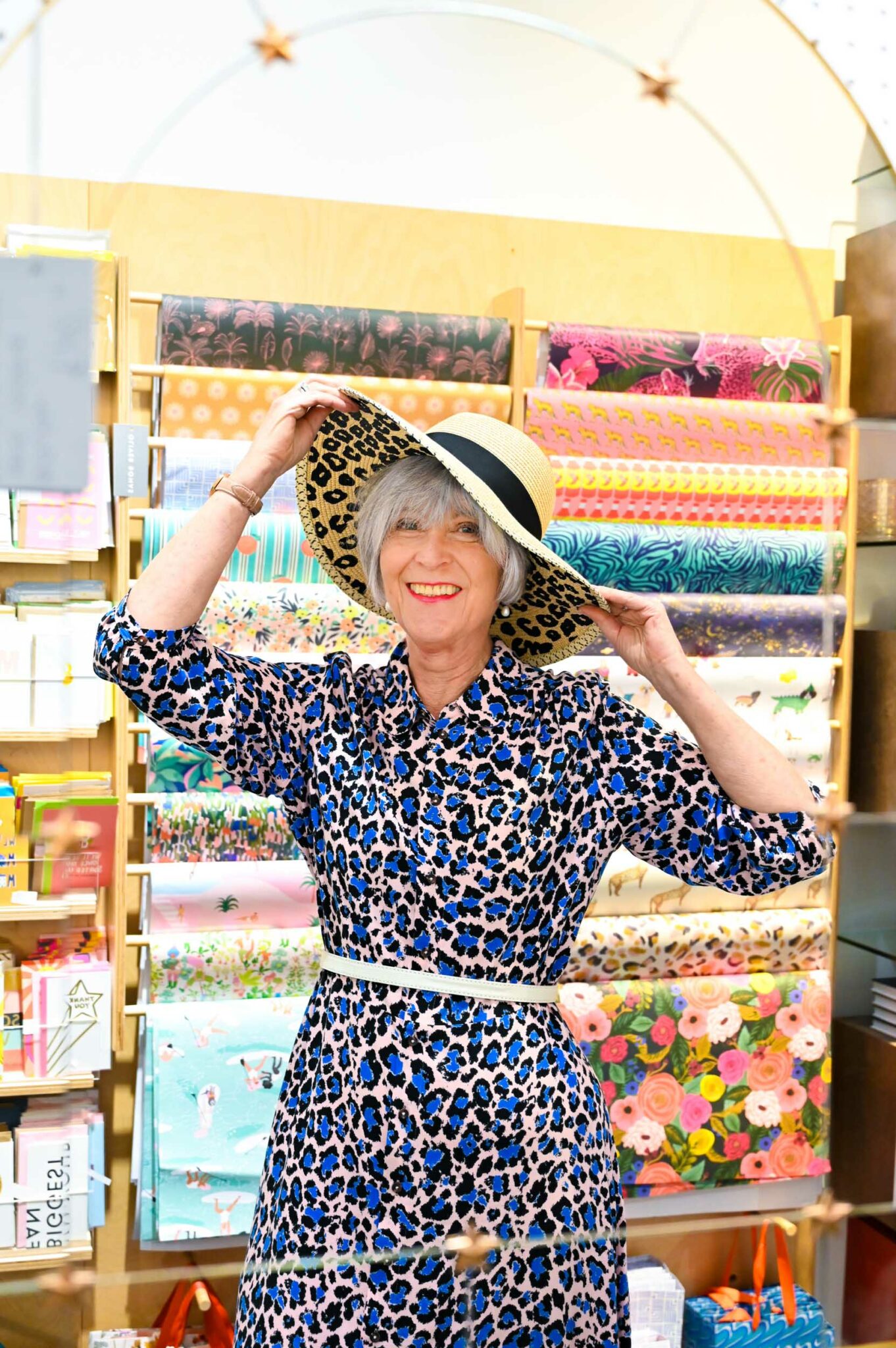 Such a fun hat from Oliver Bonas. I particularly like the leopard print lining. A quirky touch,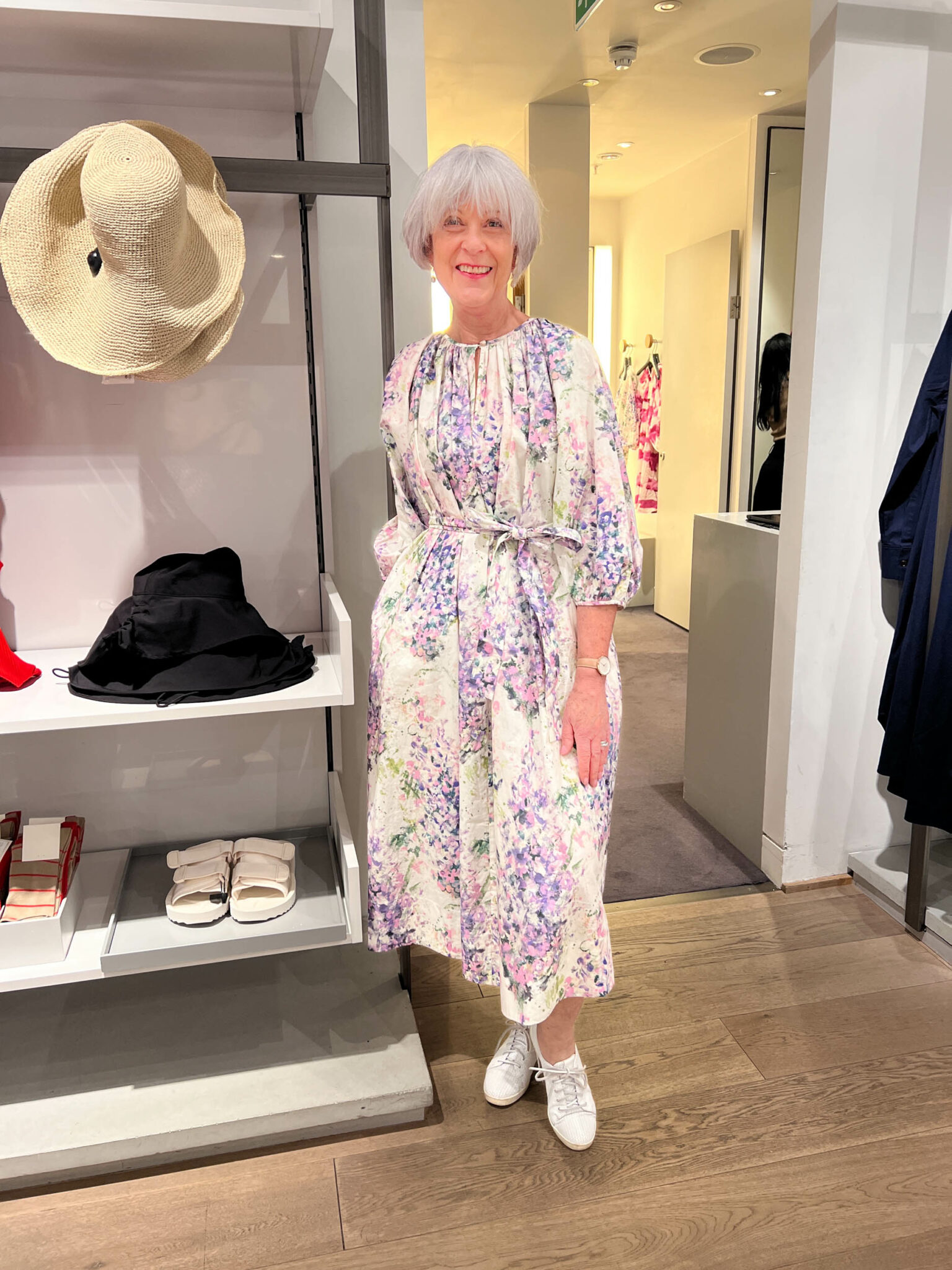 Cos floral cotton dress and a selection of accessories.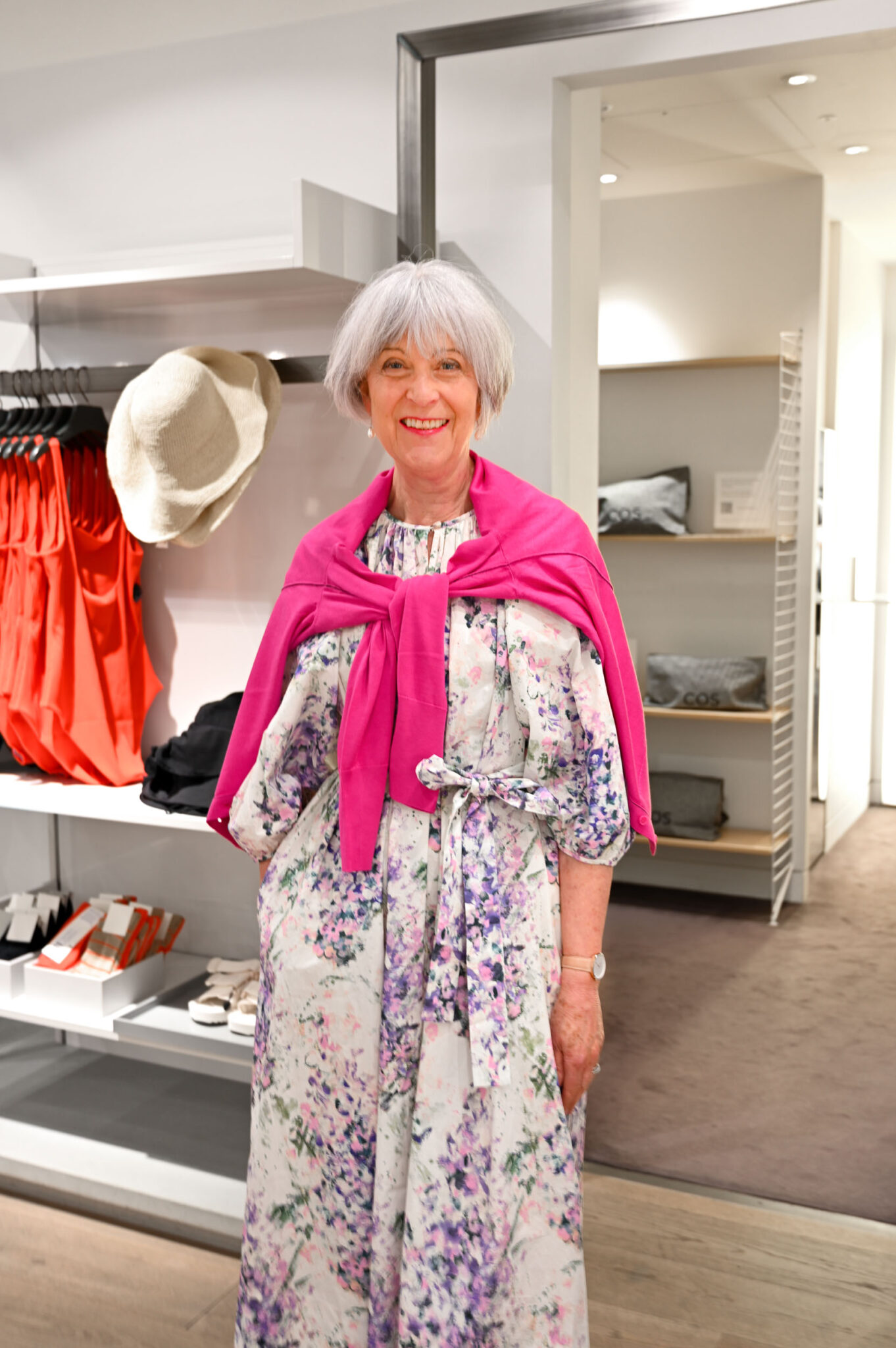 It was a difficult choice between this pretty floral dress from Cos and the bright pink dress/top that I am wearing below. I finally chose the brighter pink. I did however buy the bright pink cardigan that I am wearing around my shoulders.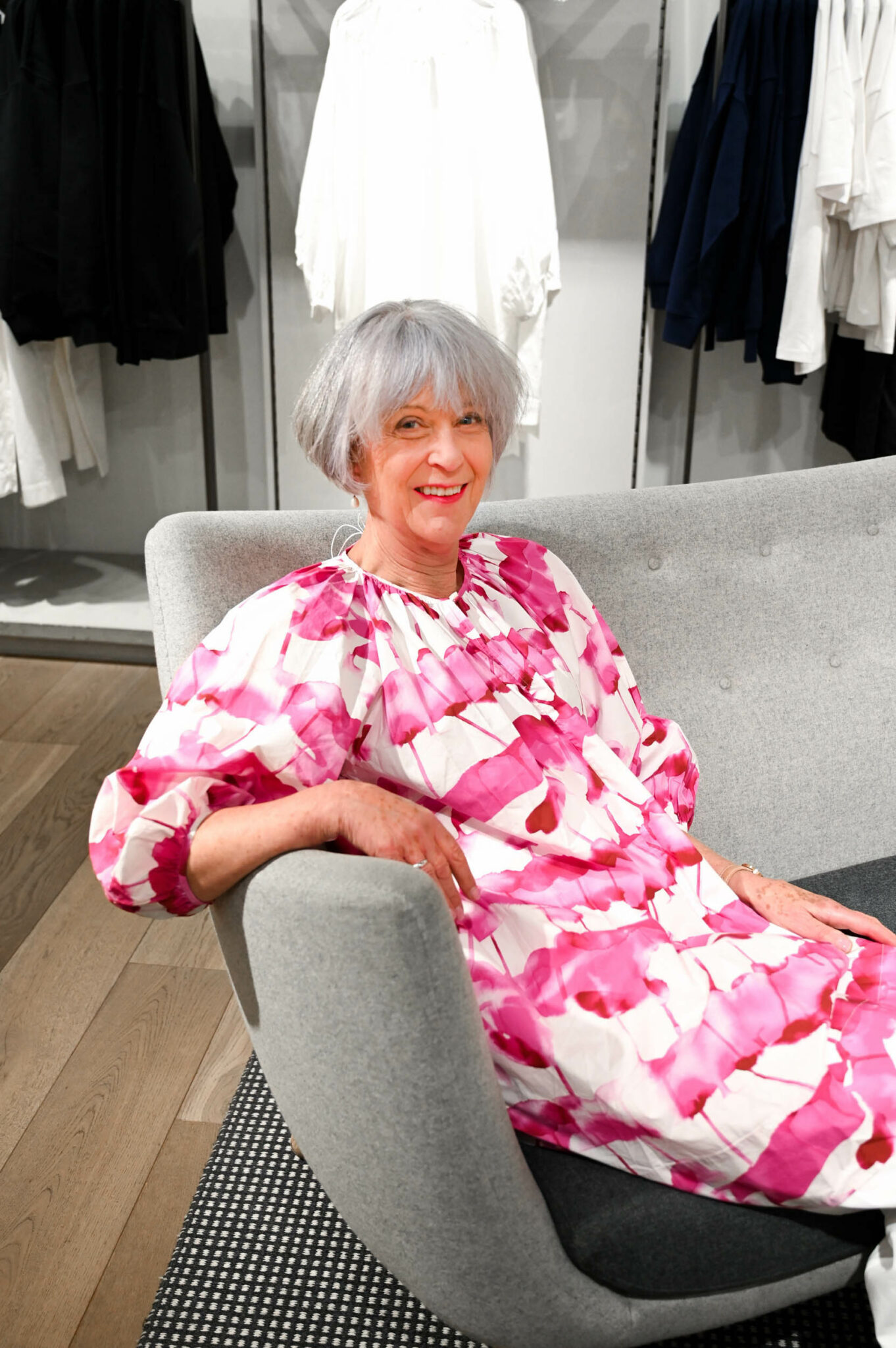 A big thank you to the Bentall Centre for sponsoring this post. I spent a wonderful morning at the centre selecting outfits and being photographed. All opinions are my own.