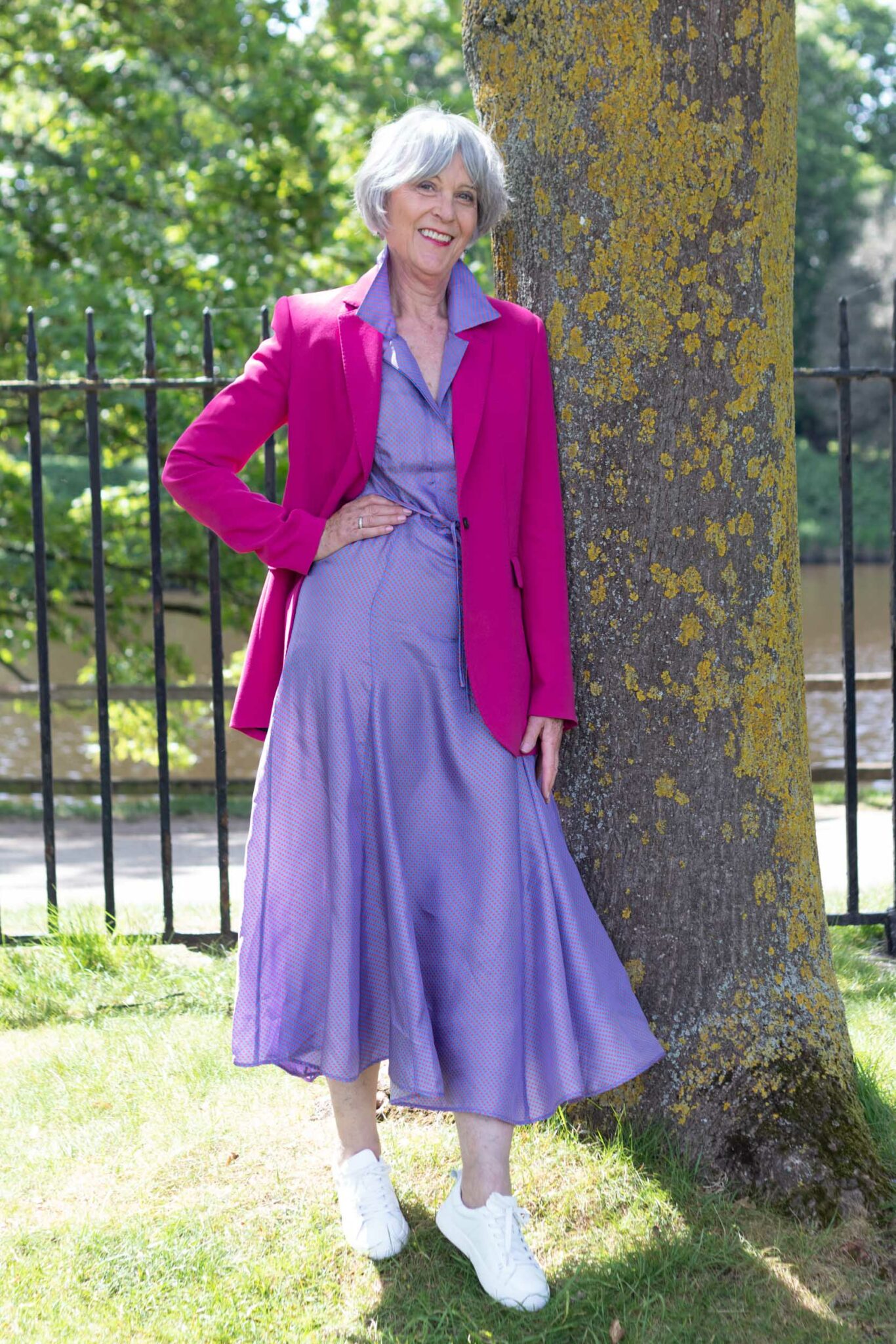 How to style trainers with a maxi dress. I remember when I first started to wear trainers/sneakers with my formal clothes. It was back in the early 90s. Women in New York were just starting to wear them to commute to their offices. Trainers/Sneakers were beginning to be seen everywhere in the street. Maybe that was the beginning of "street style" as we know it.
Mixing trainers with a more formal outfit
At the time I was working as an image consultant and corporate coach in some of the top accountancy and retail companies. I had to wear very formal business suits and respectable court shoes. Travelling by train, tube or car was challenging in heeled shoes so I adopted the "trainer look" and took a pair of smart shoes to change into when I reached my destination. I have never looked back. I still love the casual with the more formal look.
In these photos have teamed my Pavers Bellissimo chunky trainers (gifted) with my new maxi dress from Arket which is a lovely coloured purple with dark pink spots and is made from recycled viscose.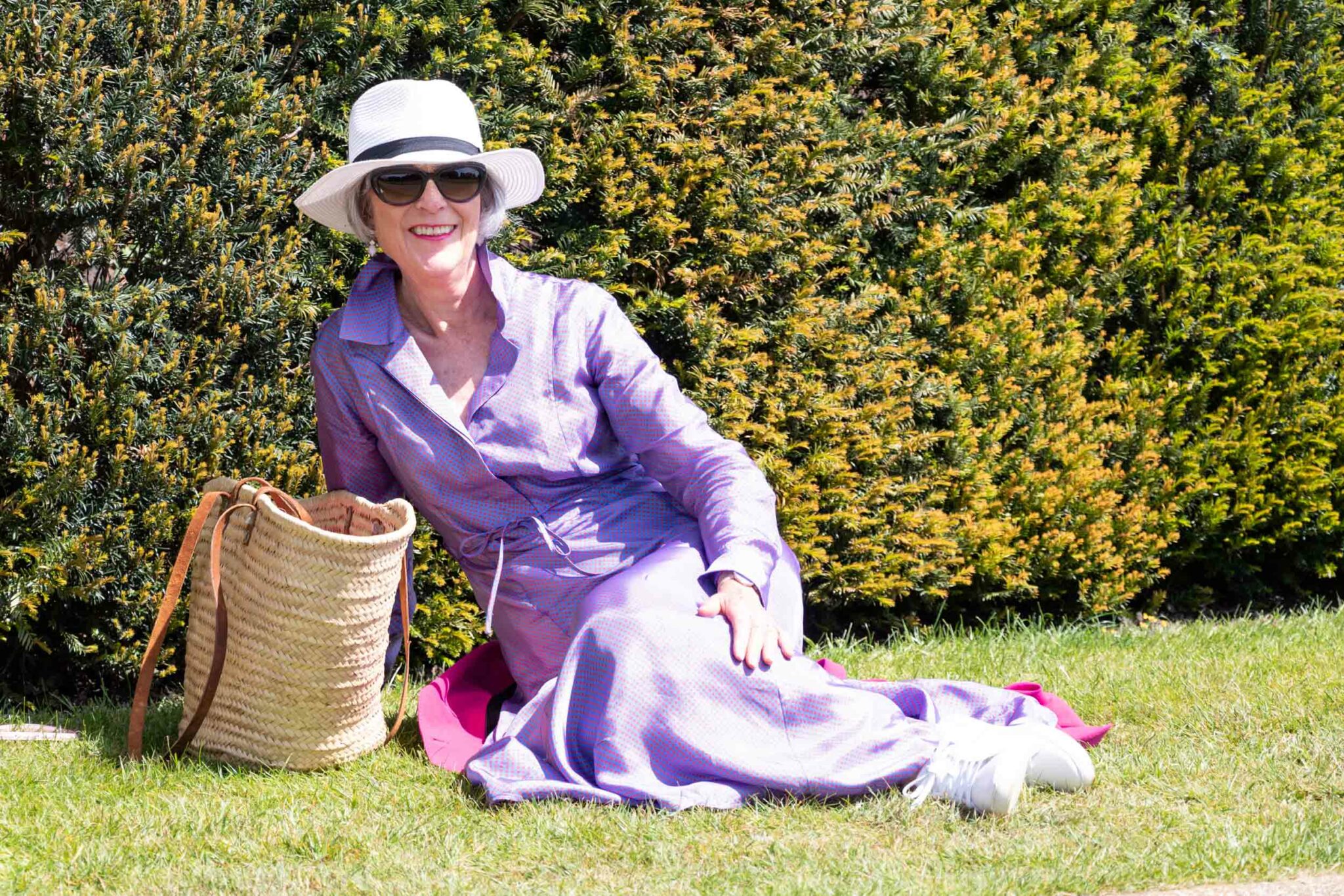 Basket and hat both from St.Tropez market.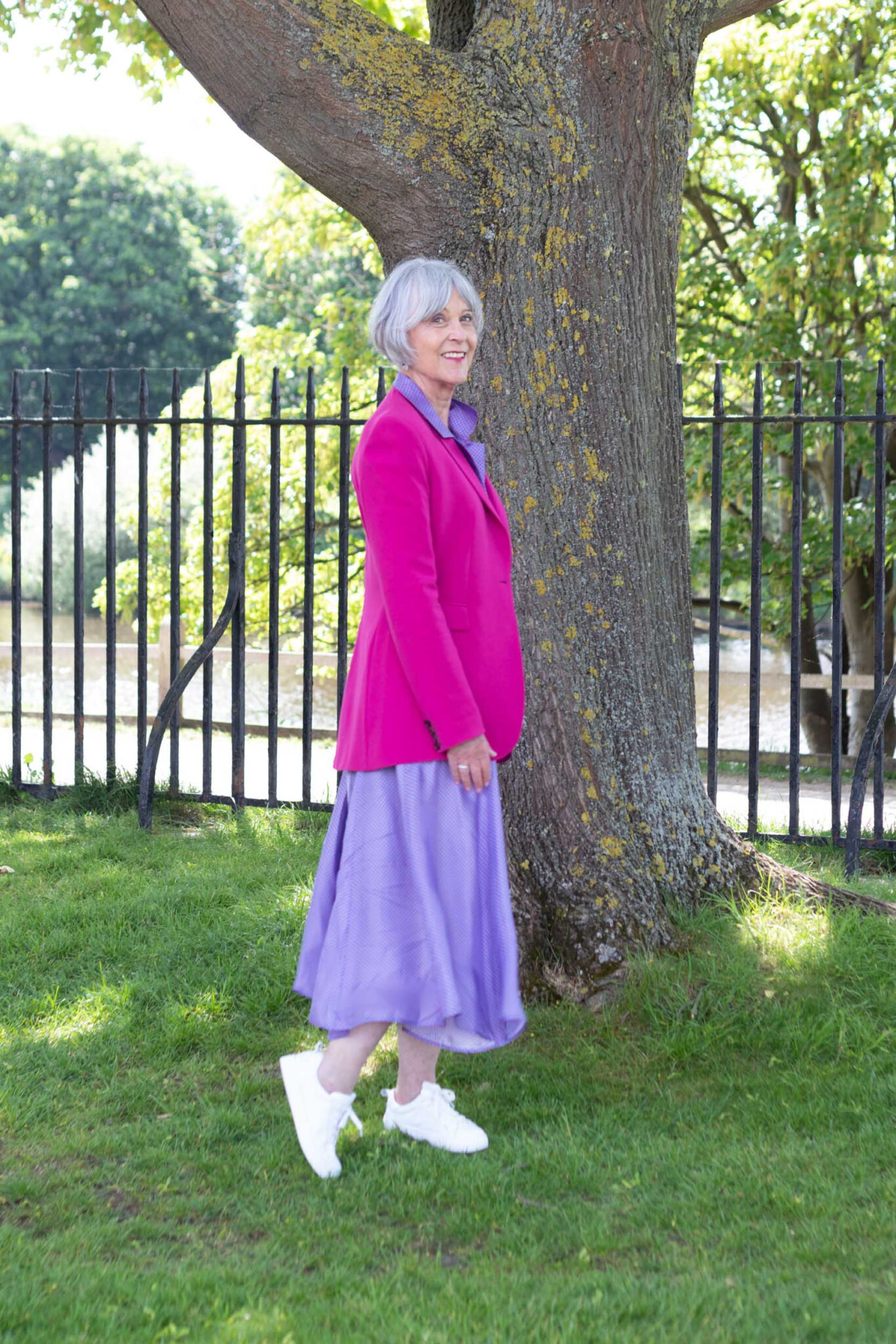 My trainers are so comfortable. I wore them all day without socks and no blisters.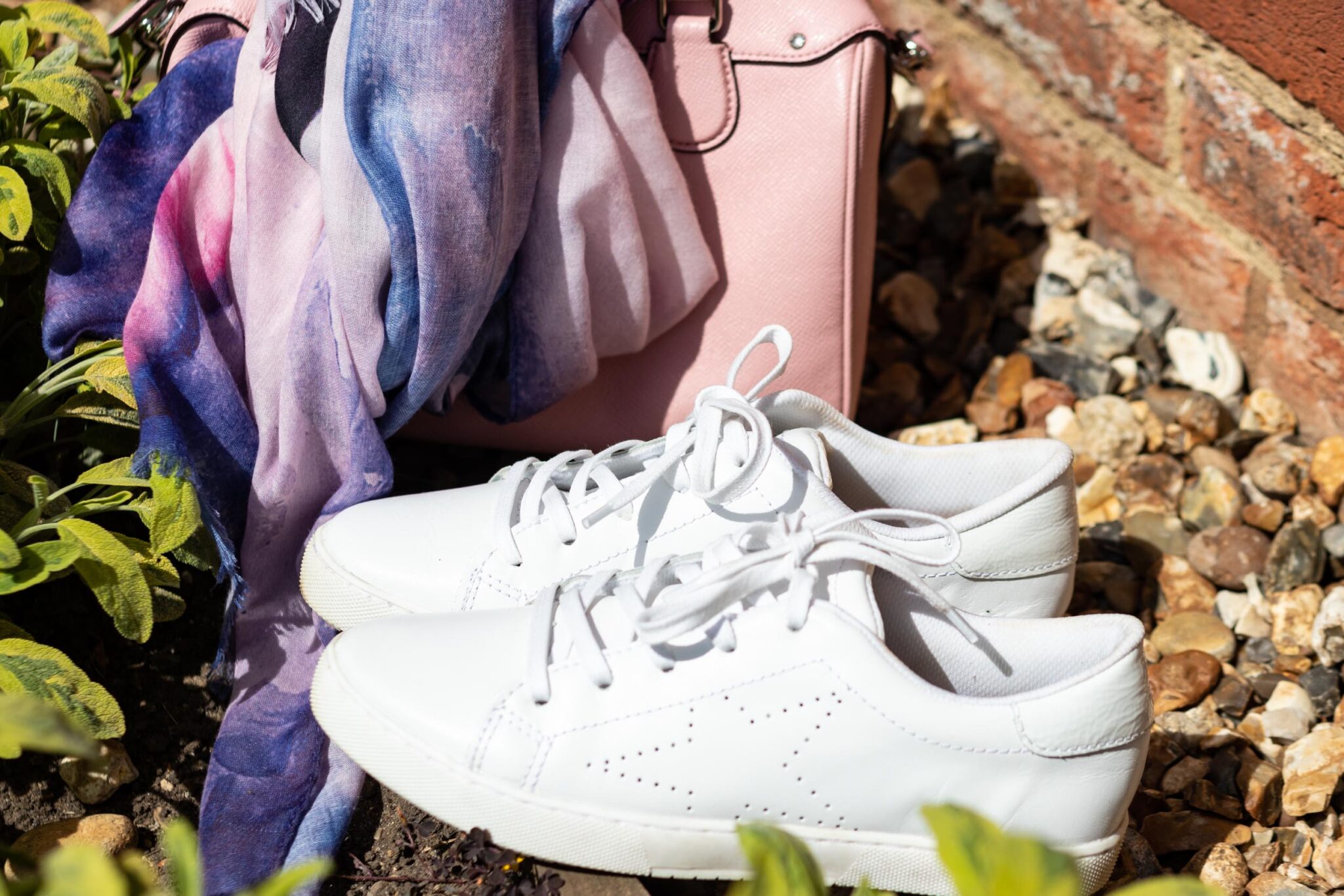 Close up of the star trainers. They are ideal to wear with dresses as they are more delicate than many styles.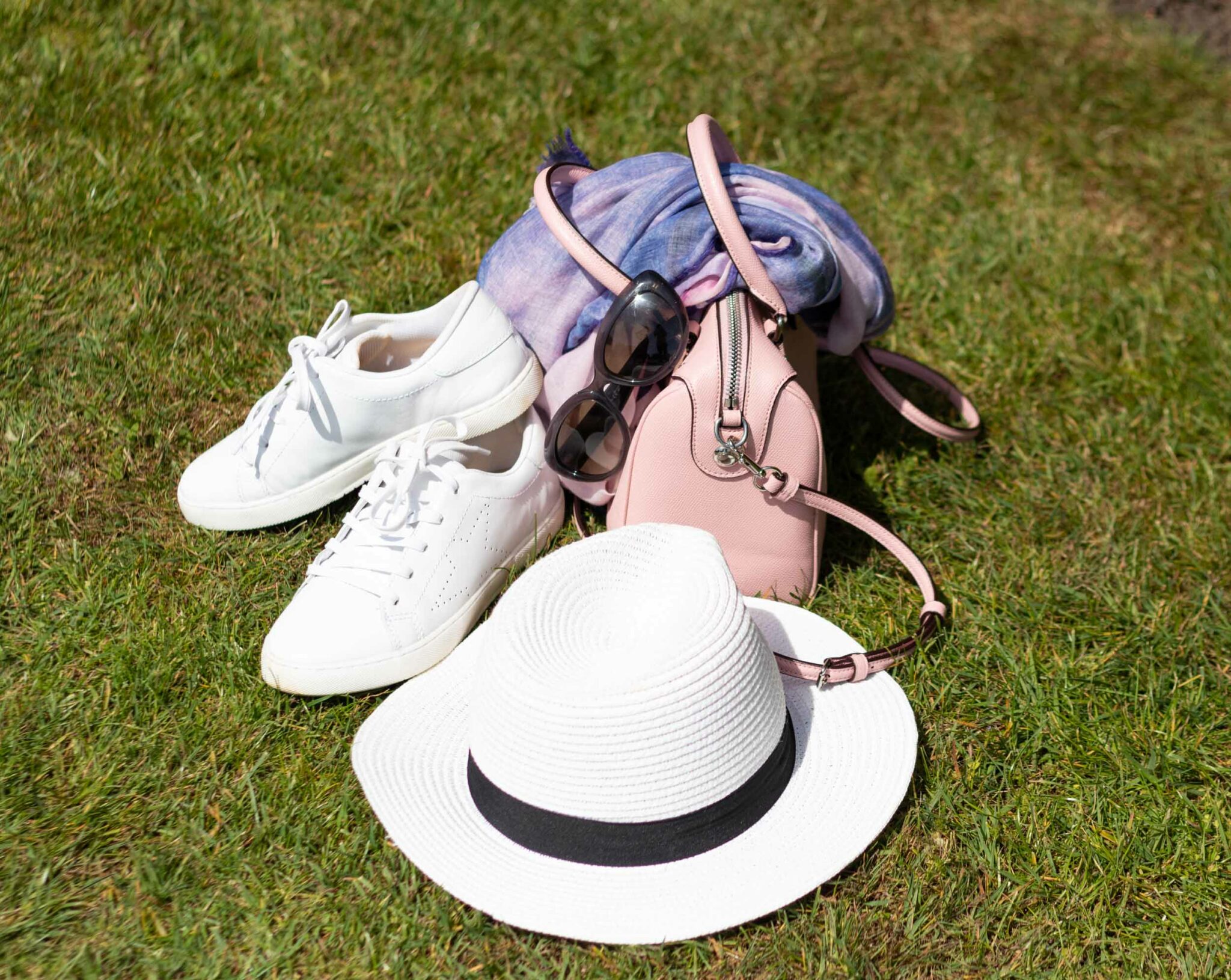 Pavers leather lace-up trainers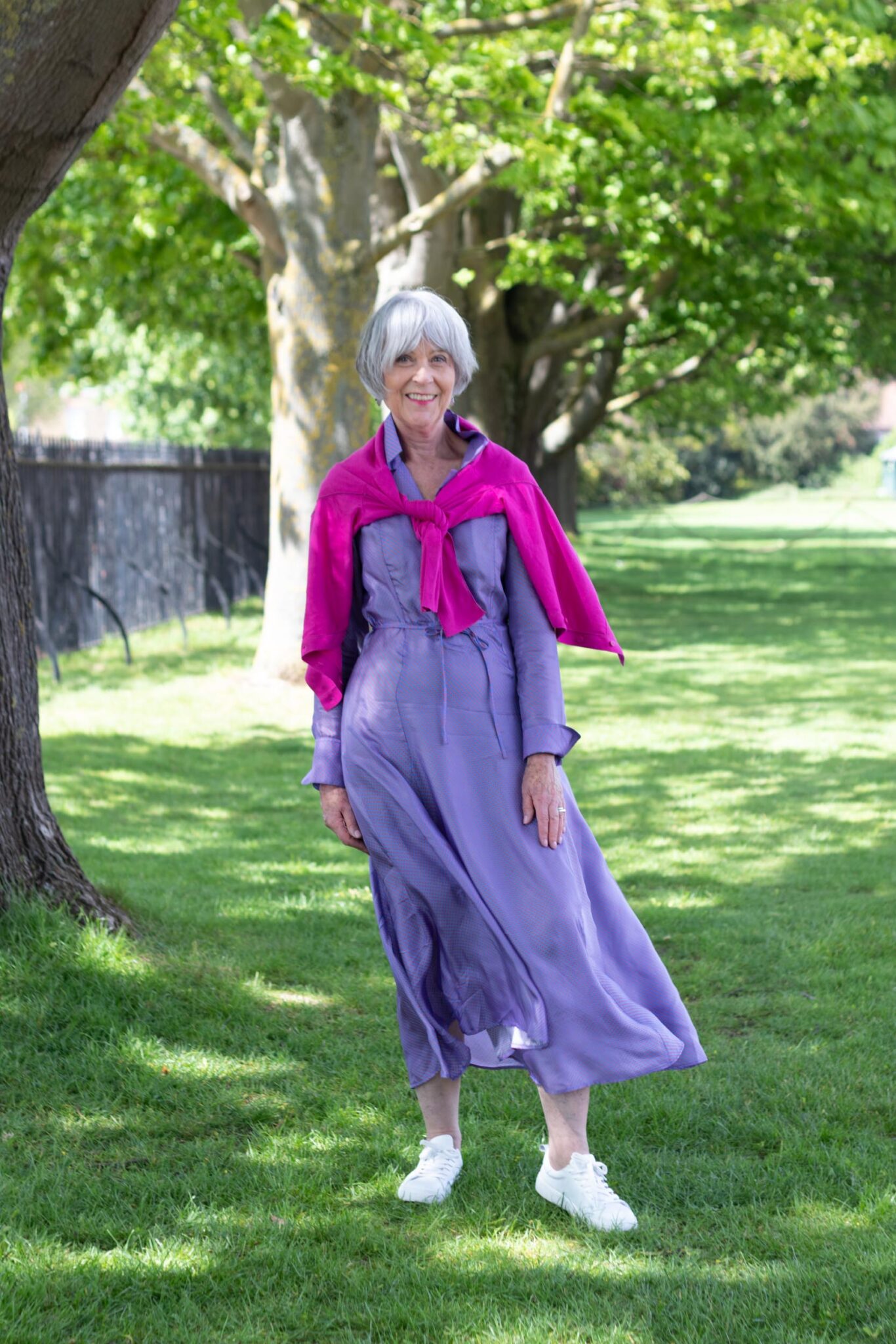 The dress and trainer look has now been popular for quite a few years and continues to be popular with all ages. Combining the aesthetic with the practical. Curating the look does take some planning. The trainers need to be in harmony with the dress. Personally, I prefer the more pared-down simplistic trainers in white to the very chunky athletic variety. Although I sometimes wear chunkier styles with trousers.
Pavers leather lace-up trainers Lilac printed shirt dress from Arket. Pink cardigan over my shoulders from Cos (comes up large and is quite long).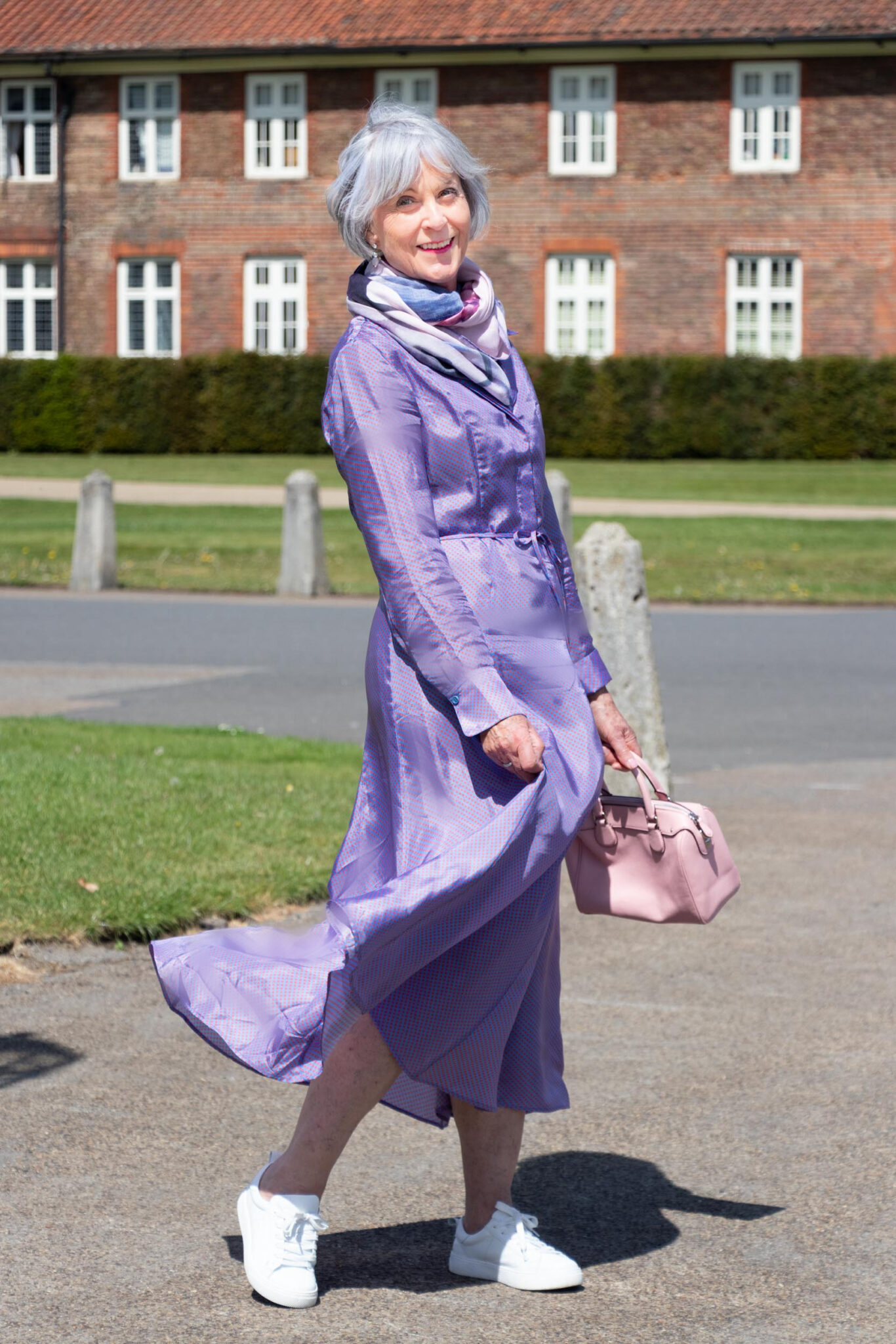 Scarf from St.Tropez Pink bag many years old.
Thank you Pavers for gifting me these comfortable trainers. I will be wearing them all summer long.
Photographs were taken by Laura Hines. Follow her on Instagram