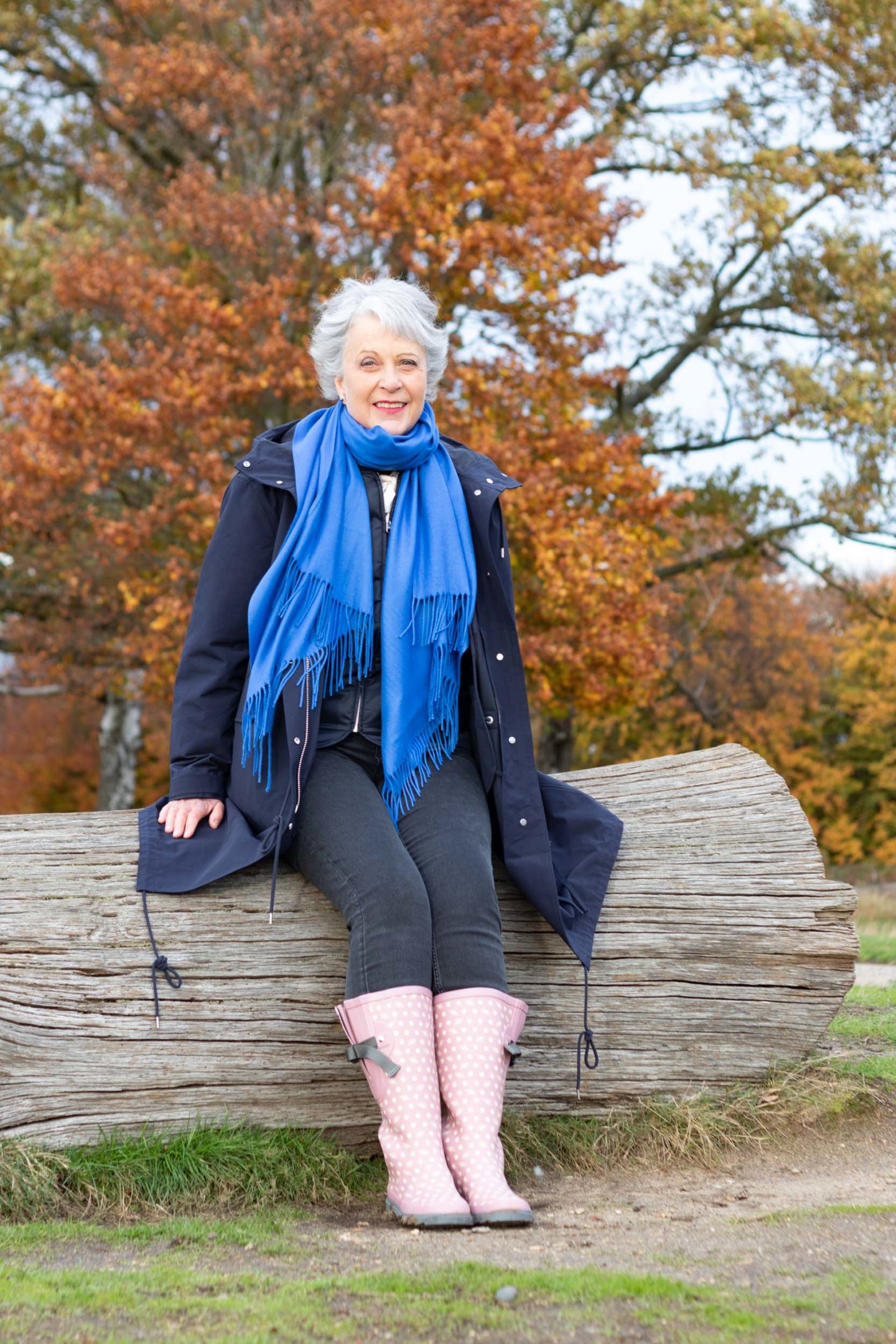 With an all-season coat and comfortable wellies, you are well kitted out for our mercurial British weather.
We have had a lot of rain this season including severe flooding in some areas of the country. If you live in or are visiting the UK a good pair of wellies, or wellingtons to give them their formal title, is an extremely useful item to have in your footwear collection. I have always had difficulty finding wellies that fit. The reason for this is that I have small feet size 4 or 37 combined with wide calves. I have always wondered why boot manufacturers adjust their calf size according to the foot size. Do they presuming that if you have small feet you will have slim calves, I wish!
Comfortable wellies that fit
Enter The Wide Welly company. We met via Instagram and it was a partnership made in heaven. Their wellies are so comfortable and the side straps allow the calf size can be adjusted. This design not only makes them extremely comfortable but also lets you adapt them depending on what you are wearing. Tuck in your thermals and thick socks in the winter months and wear with bare legs or thin tights in the summer with dresses or skirts.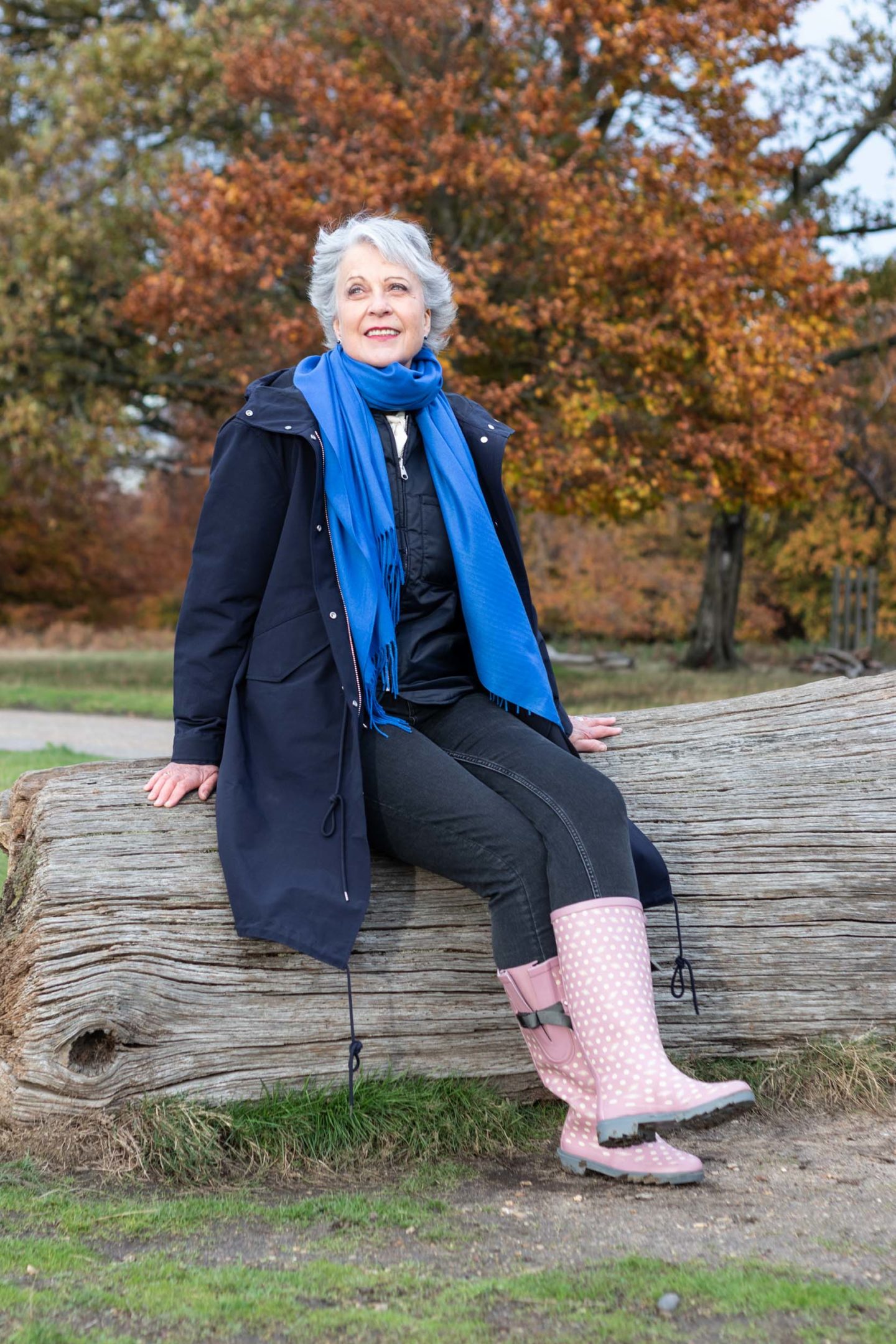 The designs are funky and cheerful. Who doesn't want a bit of cheering up on a dark dull rainy day? I chose The Polka Bees as I have a thing for pink and I thought they zizzed up my otherwise navy outfit. However, there are a variety of other designs based on images from the natural world plus a pair in stunning stripes.
My bright blue 100% cashmere scarf is from our new collection at Chicatanyageshop.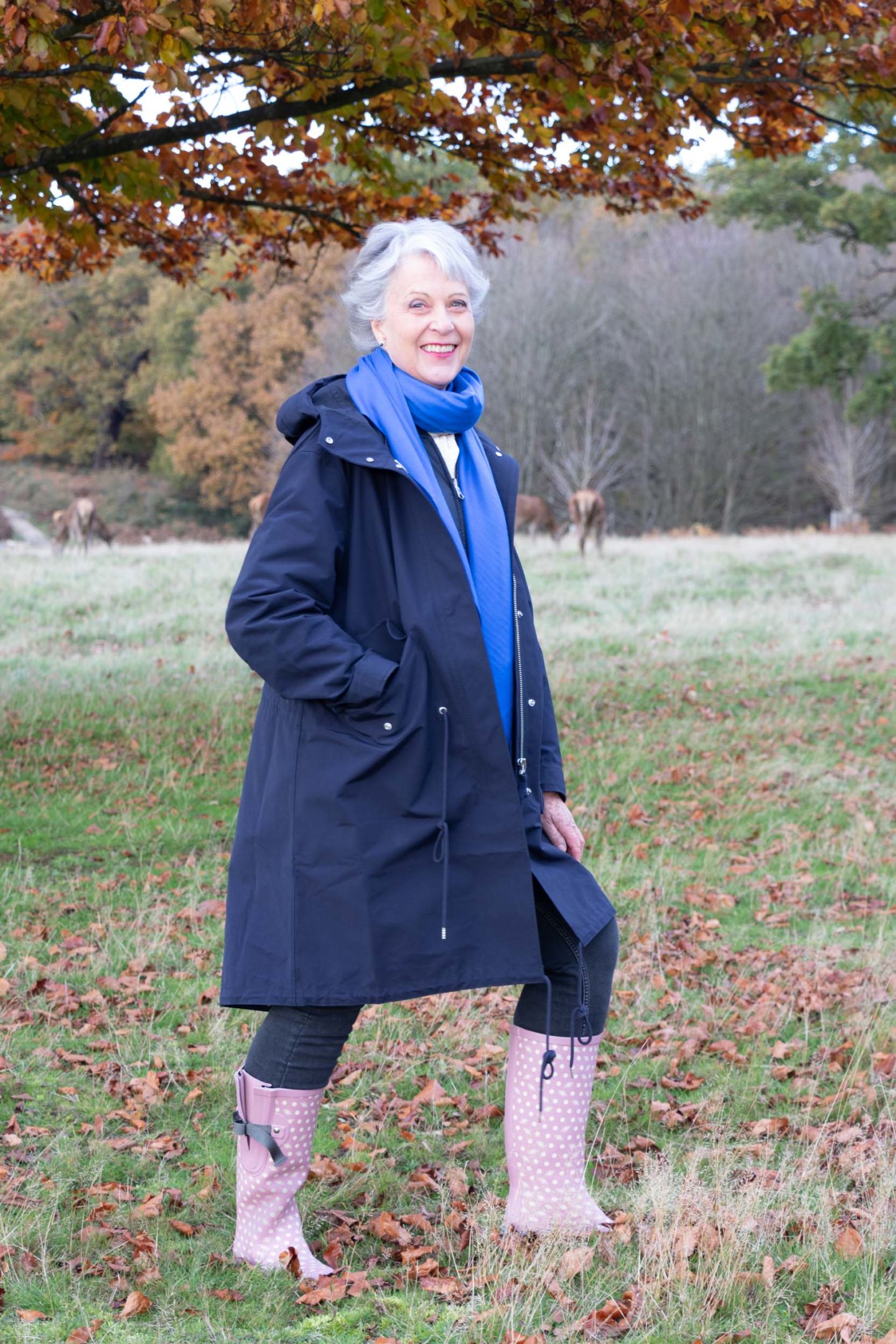 I have teamed my comfy wellies with my lightweight navy anorak from Arket. You can see how I teamed it with a pair of wide-leg trousers here. It has been an incredibly useful coat this season and as it was freezing cold when we did this photoshoot in Richmond Park I was really glad that I had purchased the liner jacket. It is part of their 2-in-1 series. Such a good idea as you get three outfits out of two coats. The liner attaches to the back of the parka with a popper.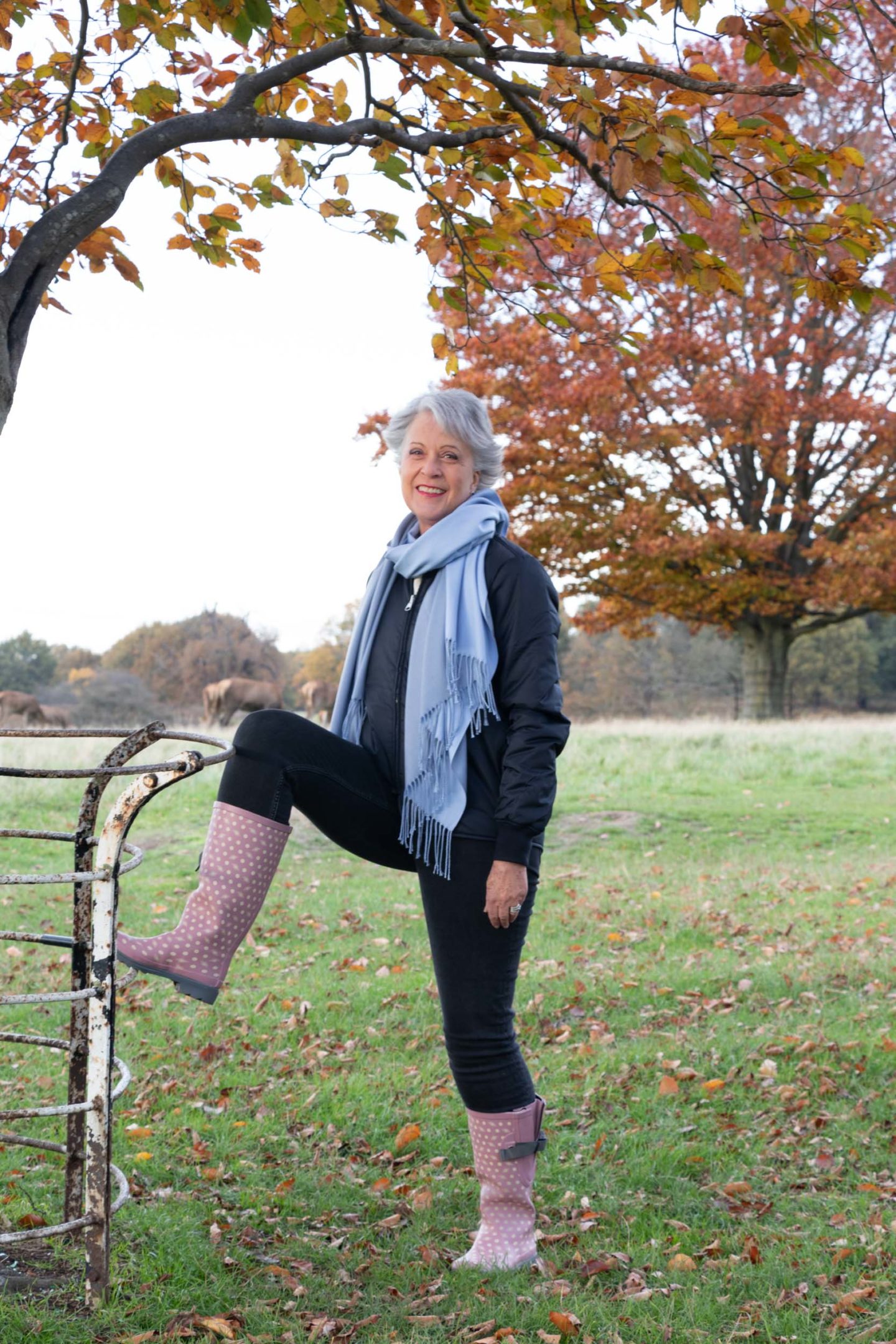 In the photo above I am wearing the liner on its own as a bomber jacket. Great for early autumn and spring then attach it to the parka to keep cosy on cold winter days.
My wide wellies were kindly gifted to me. I like to support small family-run businesses that are passionate about the products they produce and that offer excellent customer service.
My light blue 100% wool is from https://www.shop.chicatanyage.com
The photographs were taken by Laura Hines. Follow her on Instagram