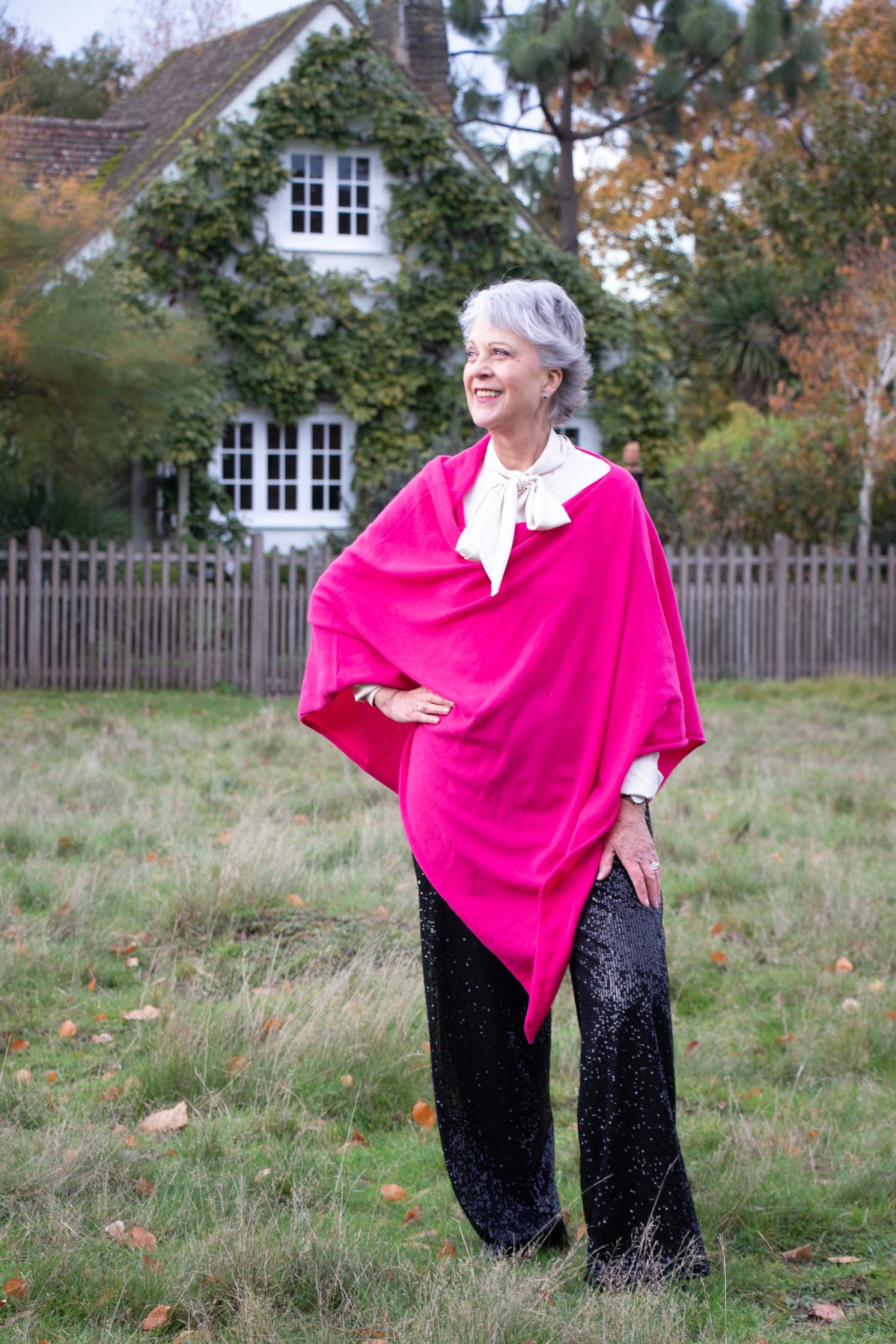 Sequin trousers worn casually
Following my previous post "Sequins to sparkle day and night"I have had a couple of requests to show how you can wear a pair of sequin trousers more casually. I could have teamed these trousers from Hopefashionuk with a matching sequin top. However I decided to mix things up a bit. I chose my cream tie-neck blouse (only large sizes left) (similar) worn under my bright pink cashmere poncho.
I love ponchos. I find that they are a great way to keep warm and to add colour near the face.
They also make ideal travelling companions. Whenever I travel I have one tucked into my carry on case, aeroplane cabins can be distinctly chilly at times. If travelling by car they can be rolled up into a ball and used as a pillow for a snooze on a long journey. Provided of course you are the passenger and not the driver.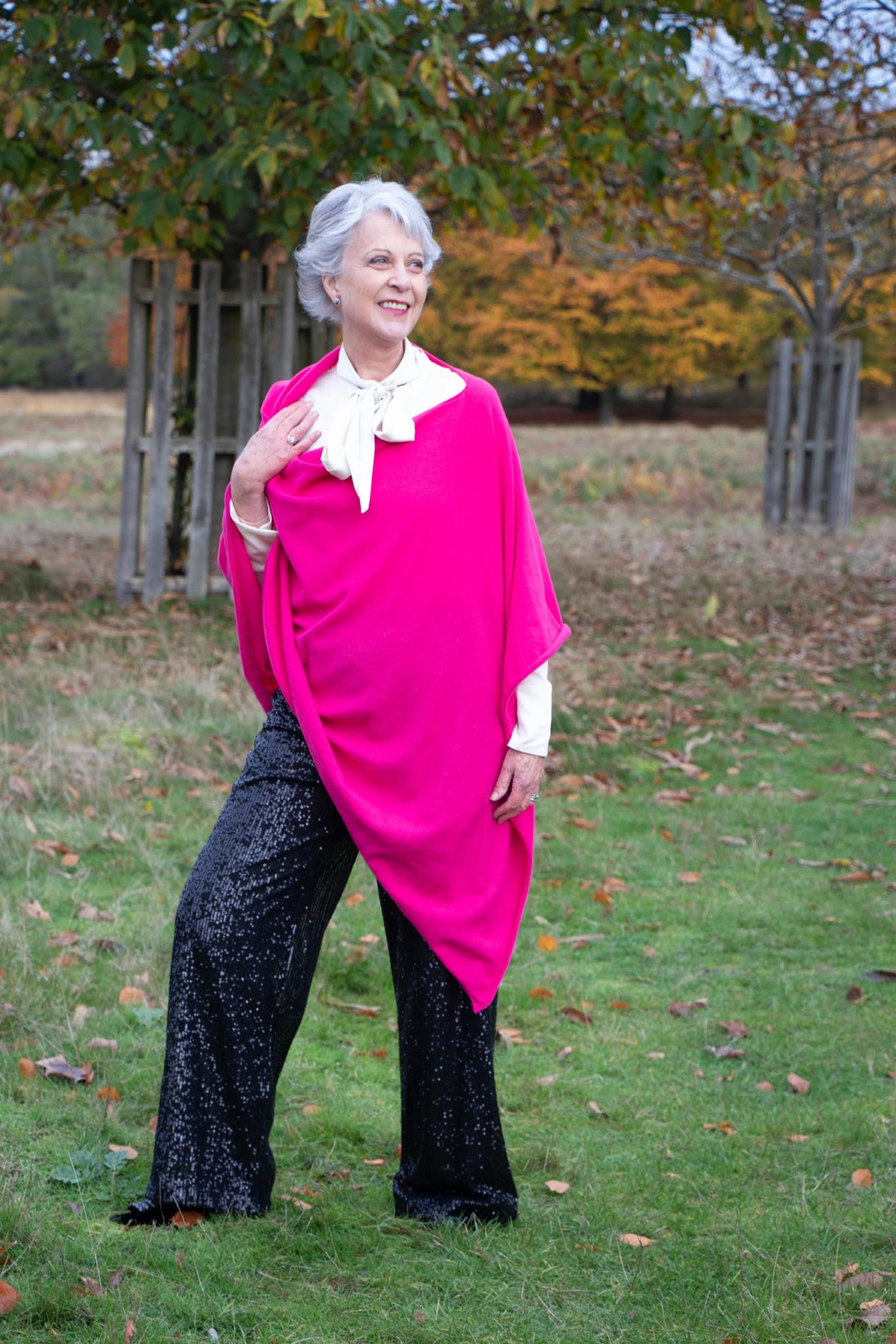 My pink poncho was a gift from Hopefashionuk when they first launched about five years ago. If you have warm colouring they have a lovely bright yellow cashmere wrap that works in a similar way to a poncho, also a boiled wool blanket poncho in deep amber (currently reduced from £110 to £66).
Disclaimer: The black sequin trousers I am wearing were borrowed for photography and have been returned.
Selection of ponchos
Black Friday week:
The stores are struggling this season and many of them have started their sales early. Below are a few of my favourites.
Hopefashionuk – 40% off selected knitwear, outerwear and parywear.
Fitflop – I have just bought a pair of very useful waterproof boots.
John Lewis – Good for just about everything from fashion to kitchenware etc. – different discount each day.