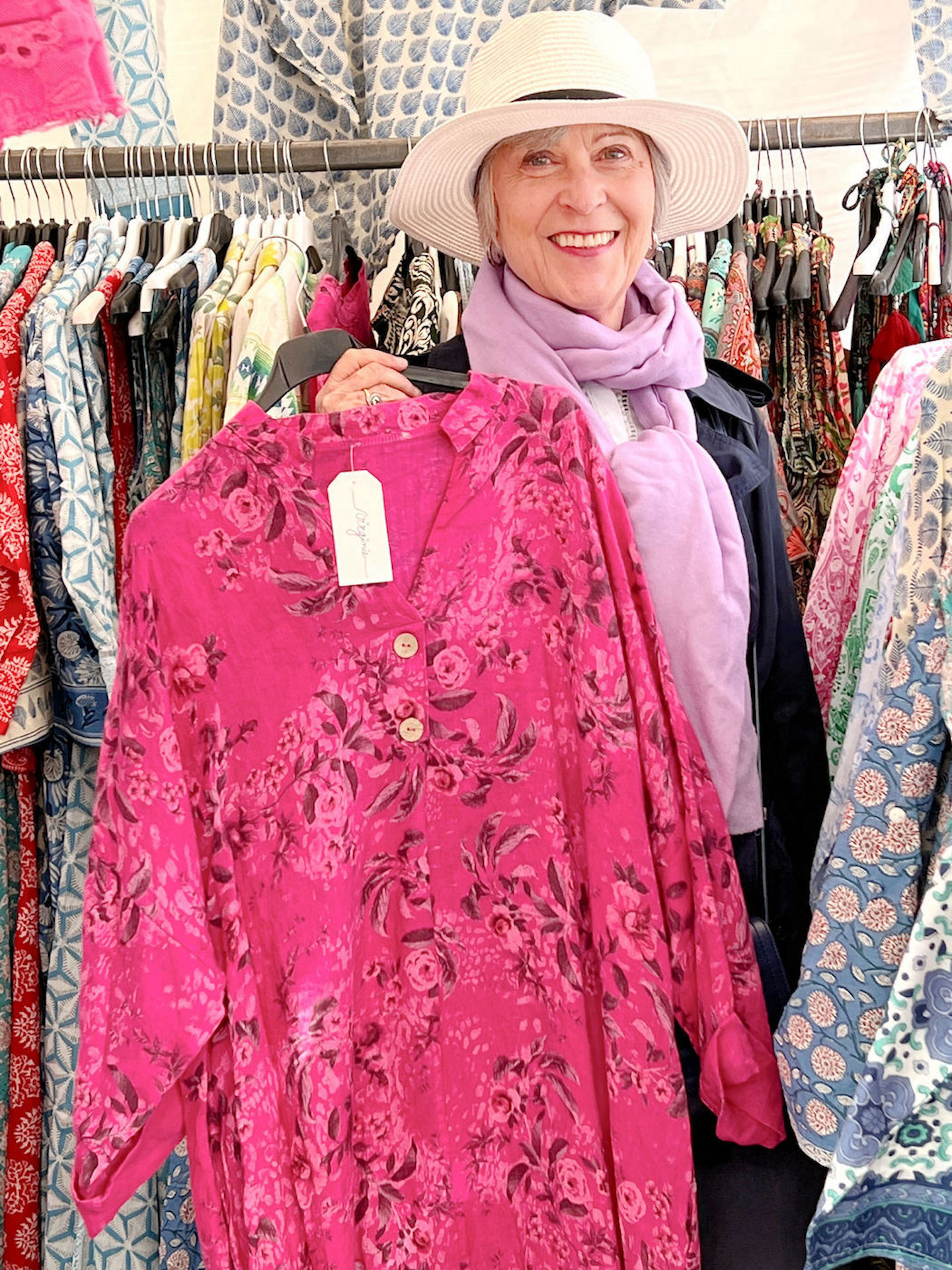 A visit to St.Tropez Market April 2023. I am again back in the market with all the familiar sights and smells. I am glad that we took the early bus from Grimaud as the market began to get very busy towards the middle of the morning. The lanes between the stalls are very narrow so it can get crowded.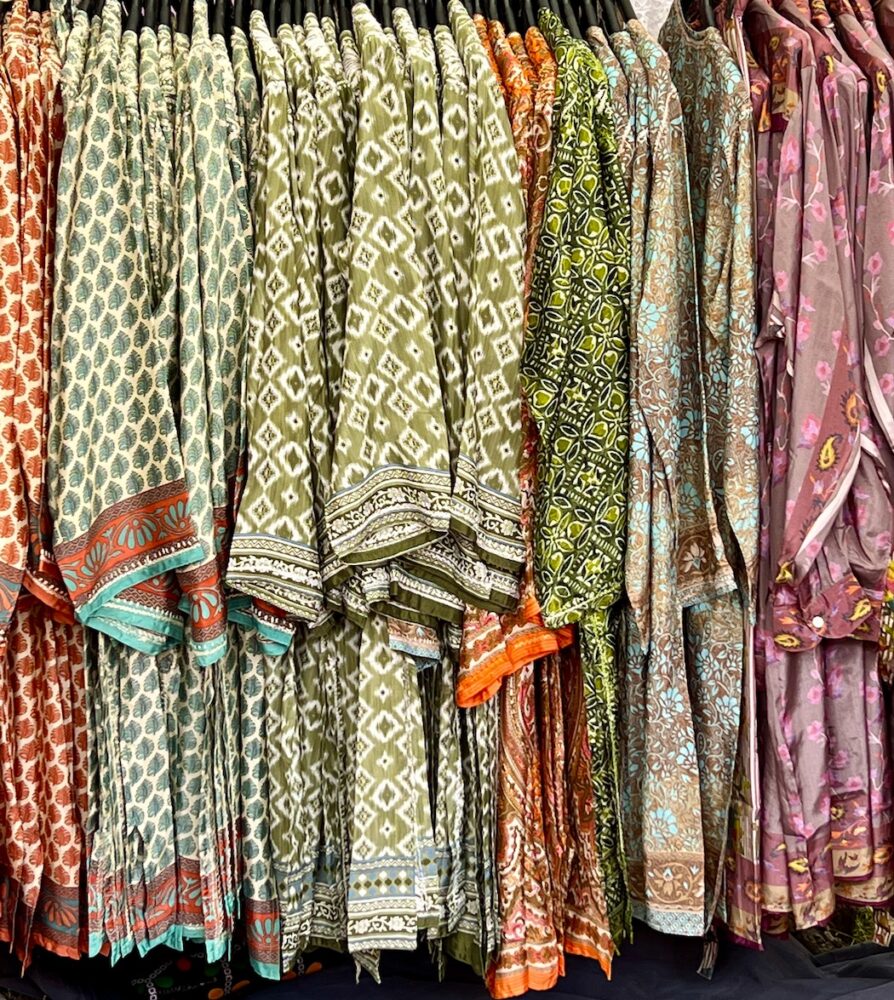 We saw lots of lovely dresses and kaftans during this visit. The fabrics seem to be of better quality on many of the stalls. There were some gorgeous pure cotton maxi dresses and tunics.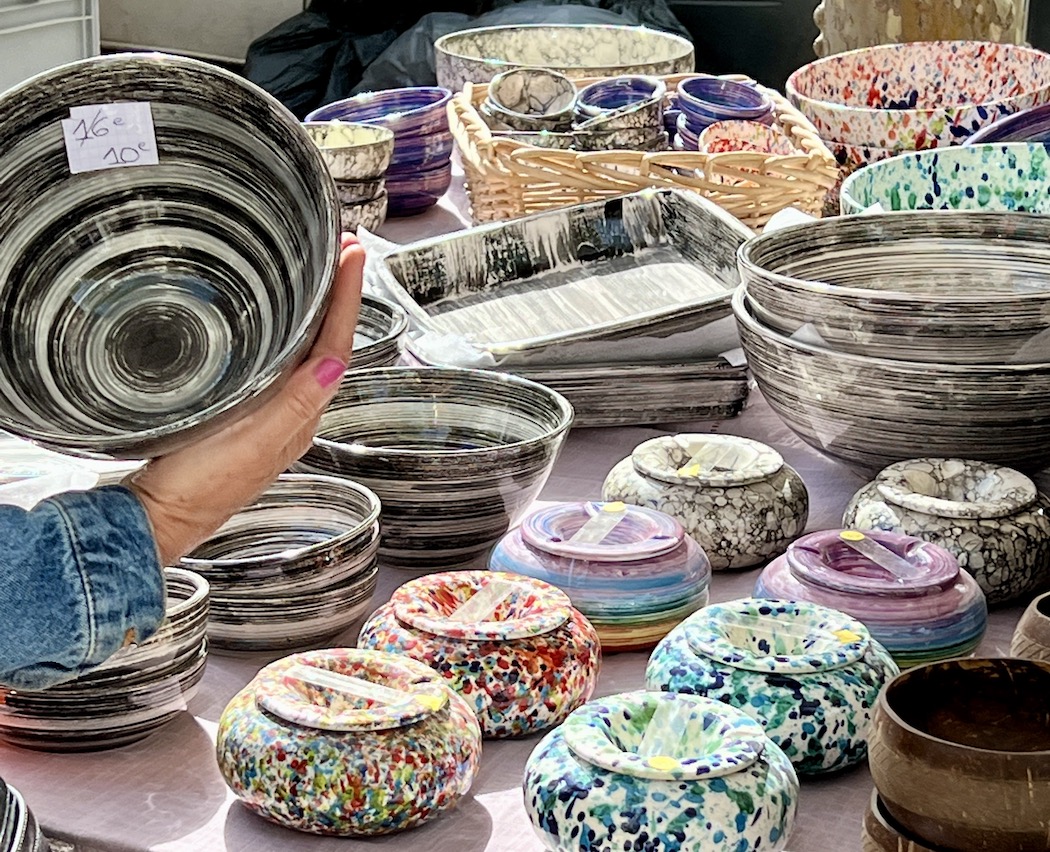 There was a really nice pottery stall. All are handcrafted and hand-painted.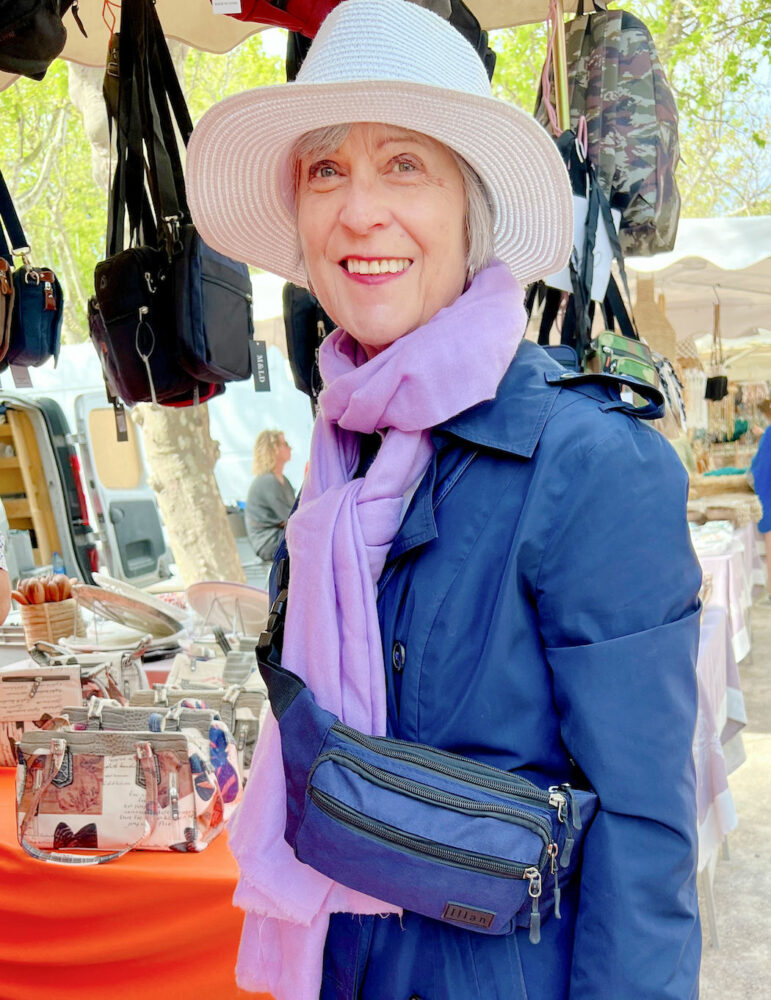 I took the opportunity to replace my worn-out cross-body bag. I always travel with one. They are ideal for keeping all your valuable documents safe and in one place. It makes the airport experience so much easier as you can keep the different items such as passport, money and boarding pass in separate compartments. You can adjust the straps and I often wear mine around my waist. Amazon has a good selection.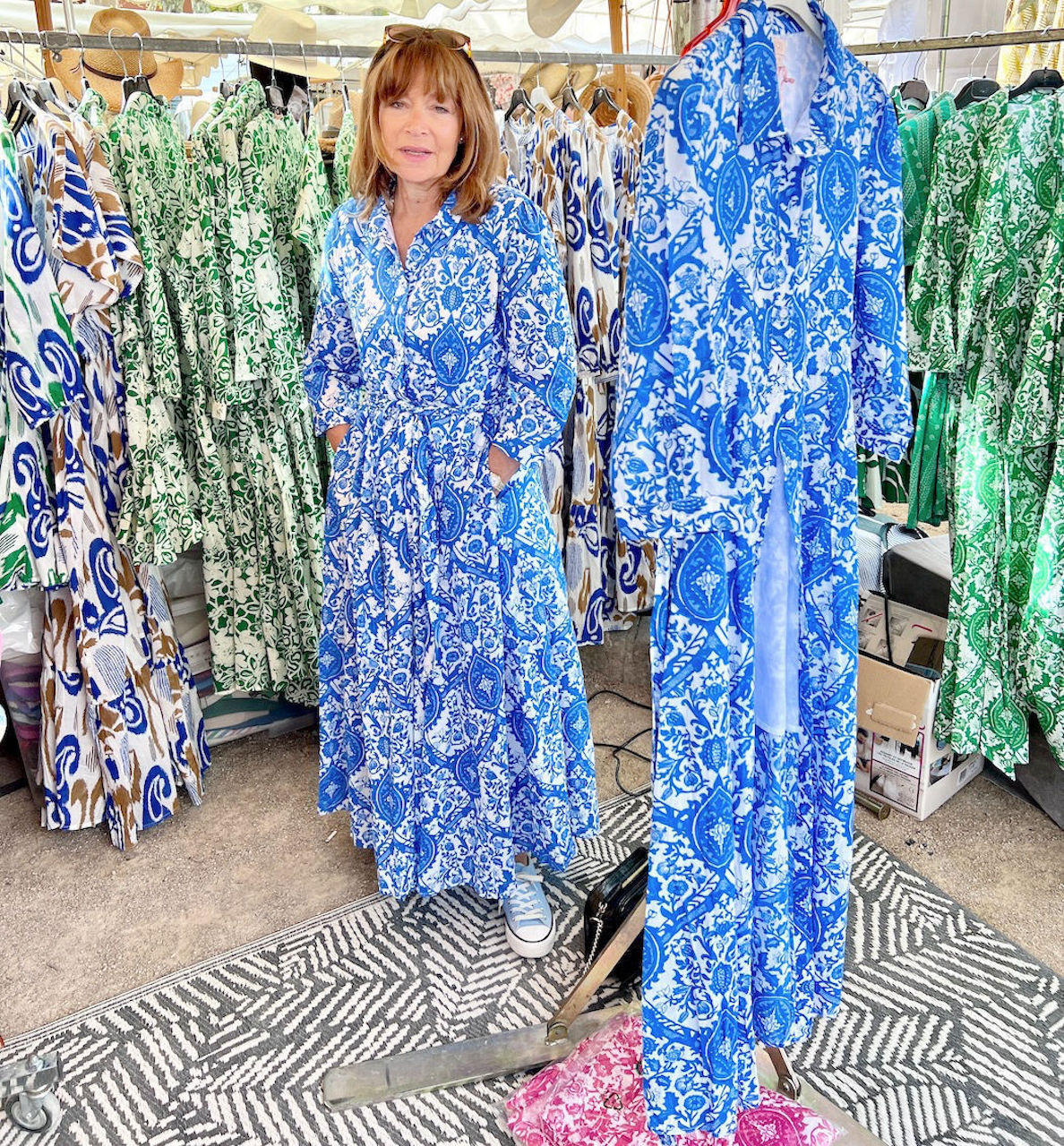 My friend Dee trying on a gorgeous blue print maxi dress. It is pure cotton with a cotton lining. So will be nice and cool when the temperatures rise.
Maxi dresses remain popular and I find them so useful in the hot summer months. Just pop on and add a few accessories and you are done. Here is a selection below.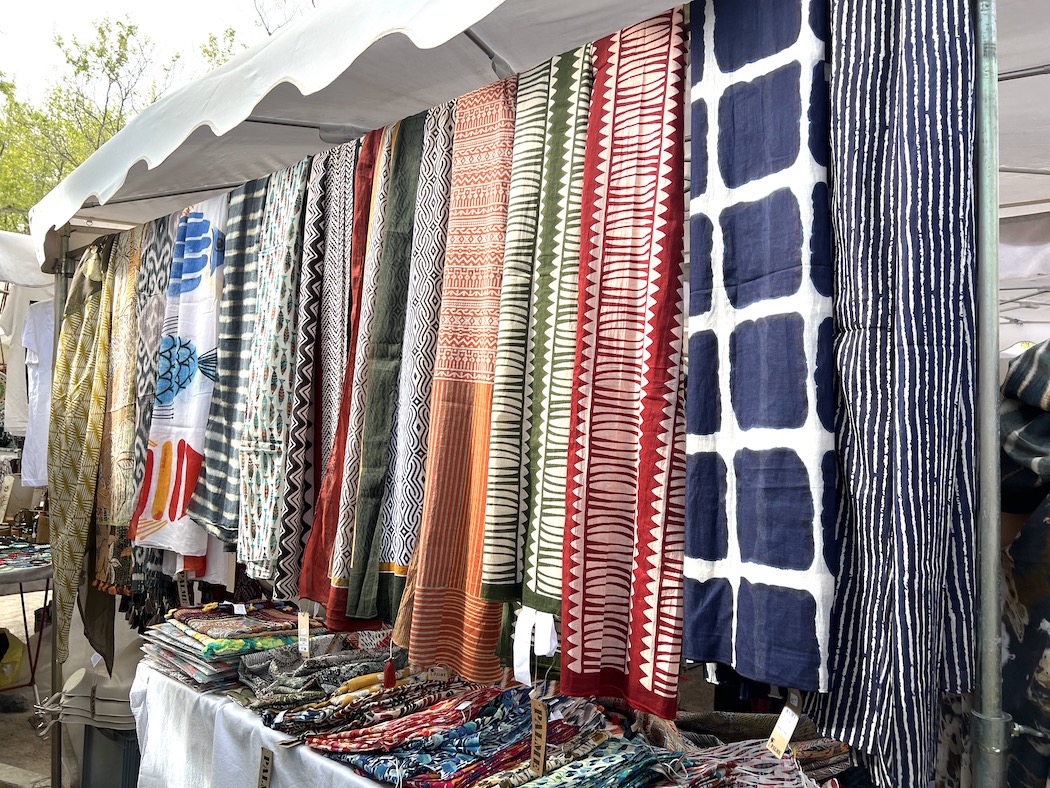 A multitude of scarves in different lengths, patterns and colours.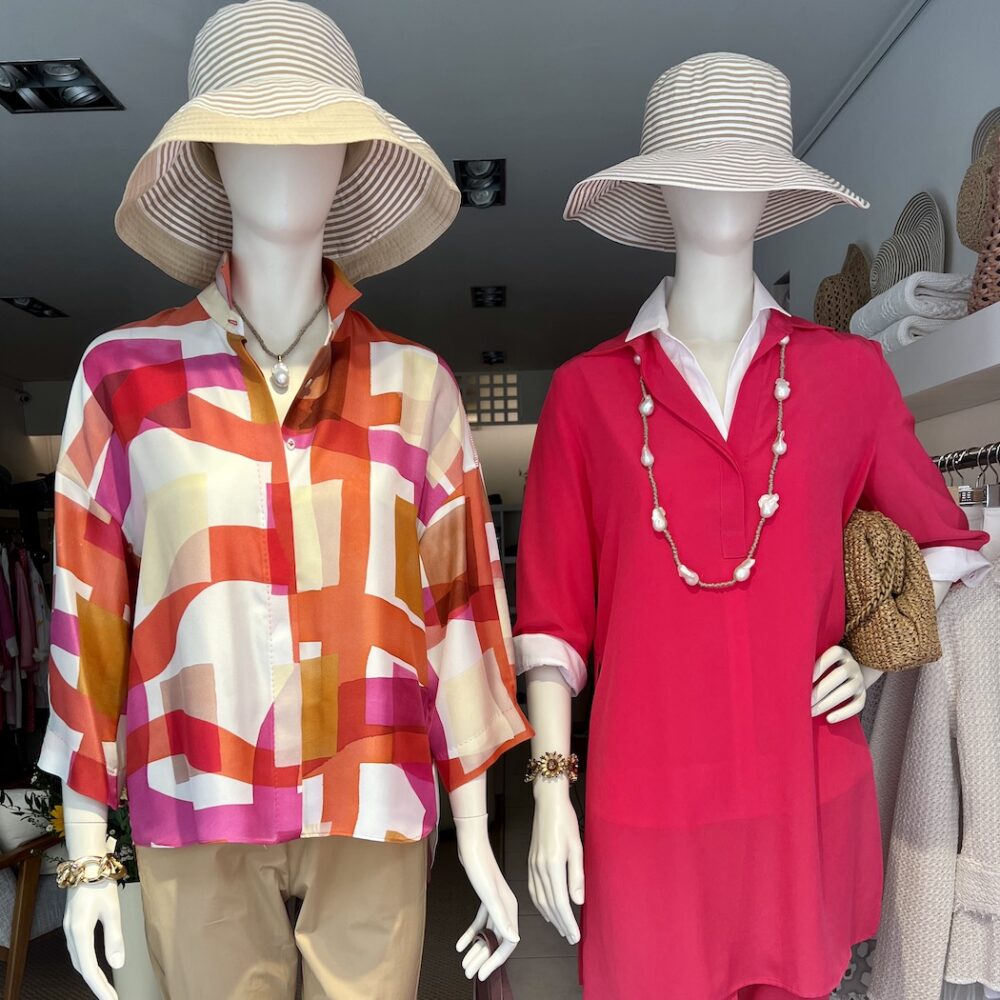 I always like to take a photograph of my favourite chic boutique situated in one of the side streets leading to the main square in St.Tropez. This season they were displaying some lovely bright colours alongside their usual chic neutrals.
A visit to St.Tropez Market April 2023
I hope you enjoyed this mini-tour.
You might also like to check out my previous visits to the St.Tropez market here and here.