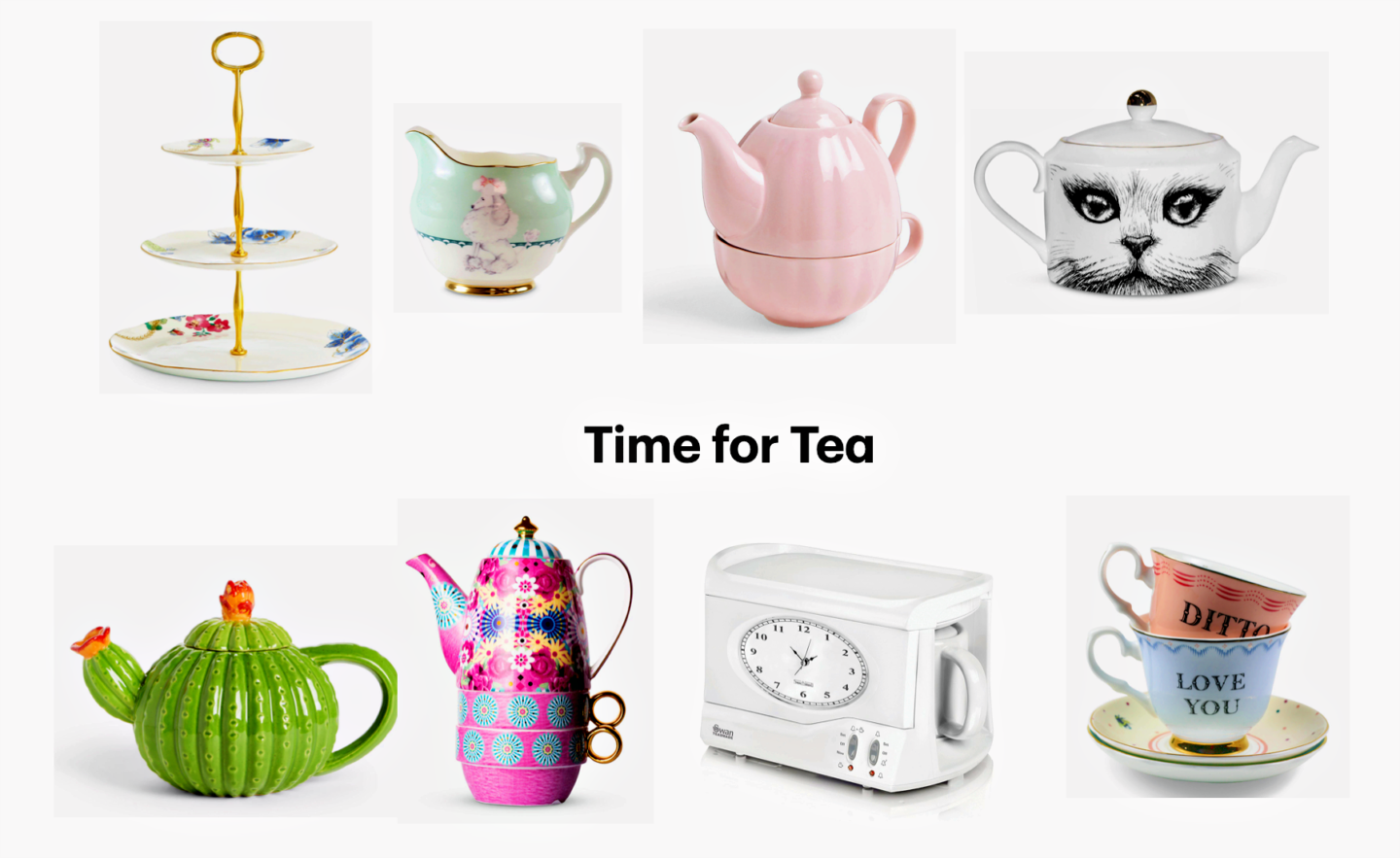 Which is your prefered beverage coffee or tea? Perhaps you drink both at different times of the day. We often fall into one or another camp. Personally I am a tea drinker with the occasional cappuccino if I go to a cafe.
Tea ritual
Tea is a ritual in our household. During this time of working at home both me and my husband always take a break at 4.00 pm. Everything stops for tea. I make our tea in a teapot. First I put two teaspoons of loose leaf tea into the strainer and add boiling water. Then let the tea brew for two to three minutes. We use proper teacups and relax over our well-deserved cuppa. It is the time I treat myself to a small square of dark chocolate.
I think the preference for tea or coffee is often formed in childhood. My parents always drank tea. I don't remember them ever drinking coffee back in the 50s. I have included a Teasmade (I was surprised that they still existed) in the collage above as my parents always had one on their bedside table. The first thing they did on waking up was to make tea. If there was any bad news or difficulties in our family the first reaction was "put the kettle on" let's discuss the issue over a nice soothing cup of tea.
Details of above: 3 tier cake stand | poodle milk jug | Pink teapot and cup for one | cat teapot | green teapot | Pink pattern teapot with two cups | Teasmade |Two love teacups.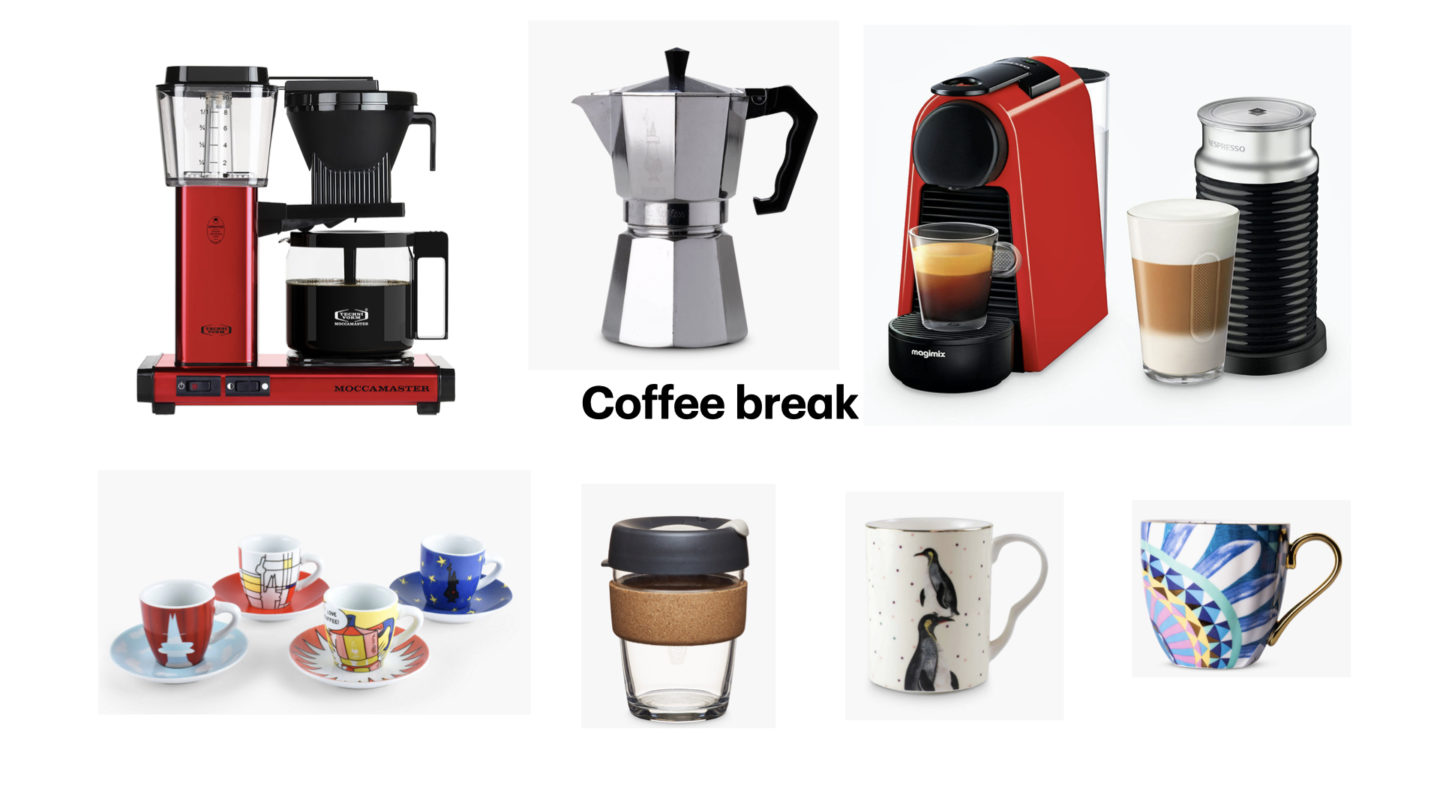 Coffee ritual
Now over to my friend who is a connoisseur of coffee. Back in the days when we used to meet for coffee and a chat, she was very particular about how well made her coffee was. Her request was always for a tall double-shot extra-hot dry cappuccino
During these strange days of restricted movement and closed up coffee shops she is missing her daily Starbucks fix of caffeine. As I am sure many of you are too. If you are, then these Nespresso machines could provide the answer. Endless possibilities at a flick of a switch. Ask for their recipe book for some really interesting and delicious ideas. It's incredibly easy to recreate a store-bought specialist coffee.
When you become a Nespresso Club member you could also reap the benefits from their many offers and if you calculate exactly how much you used to spend in all those coffee shops (a surprisingly large amount) you would also be quids in! The coffee comes in either recyclable pods or capsules. The capsules come in different strengths and flavours. The Aeroccino part will froth any choice of milk – hot or cold.
Details of above: Coffee maker Nordstrom | Expresso maker for hob | Nespresso coffee machine |Set of expresso coffee cups |Reusable coffee cup | Penguin mug | blue print mug.
Nordstrom have some good coffee and tea mugs.
Which is your prefered beverage coffee or tea?