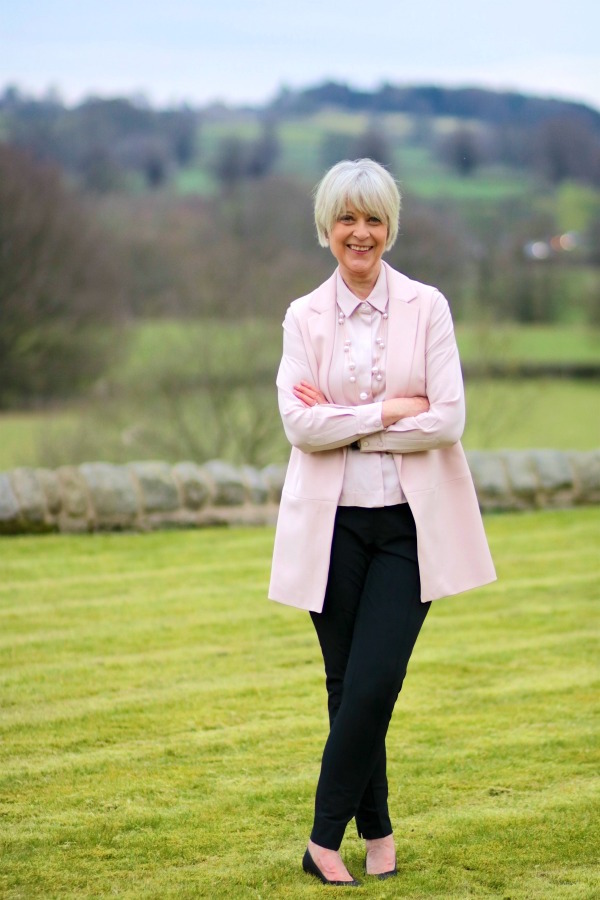 The second instalment of "should older women wear pastel colours". Also continuing my series on "how to adapt Spring 2014" trends.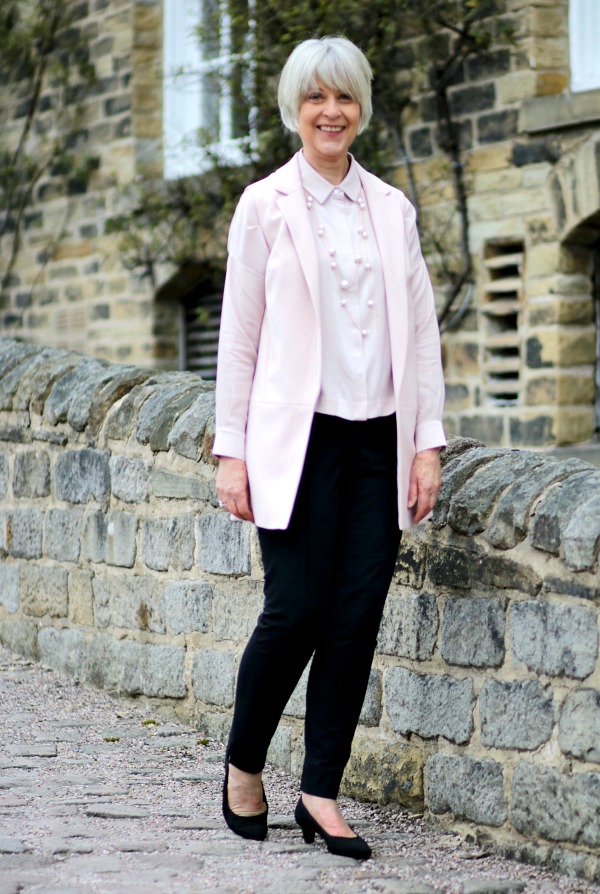 Read my post on "serenity blue" where I showcase a pale blue sweater and scarf combo. This week I am trying "rose quartz". Pink is one of my favourite colours. I usually wear a stronger shade and thought that perhaps this pale muted tone would make me look a bit washed out.
To my surprise I found the colour flattering and soft with my grey/blonde hair. I needed to tone down my usually brightish pink lipstick.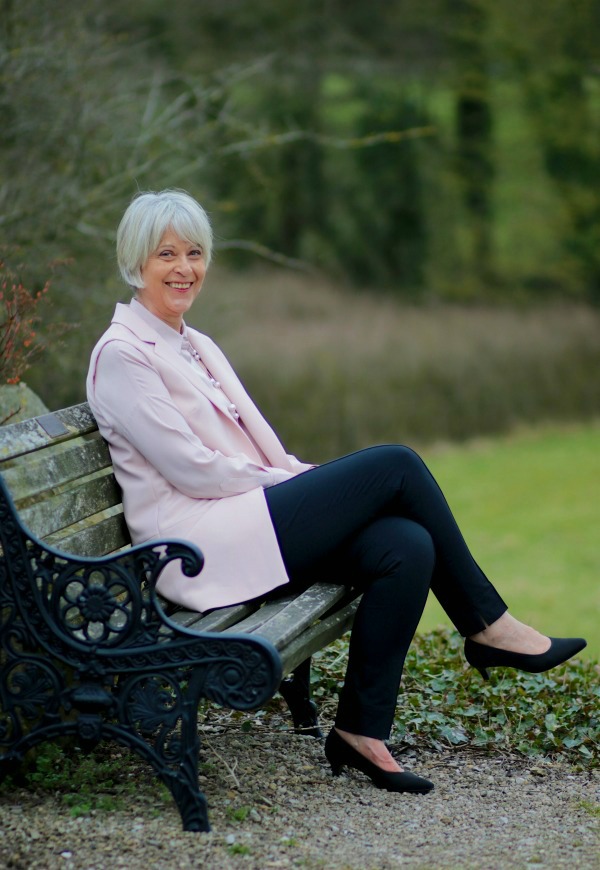 Photos taken in the Derbyshire countryside by Karen.
To stress the point again it is "how you wear it". Modern styling is essential. I am a fan of sleeveless jackets/waistcoats, especially those that cover the hip area. The one above is by MandS. I have teamed it with a shirt that I bought from MeandM a couple of seasons ago.
If you don't feel that "rose quartz" worn near the face will work for you, try a nod to this colour trend with a summer bag, jewellery or shoes.
SHOP ROSE QUARTZ