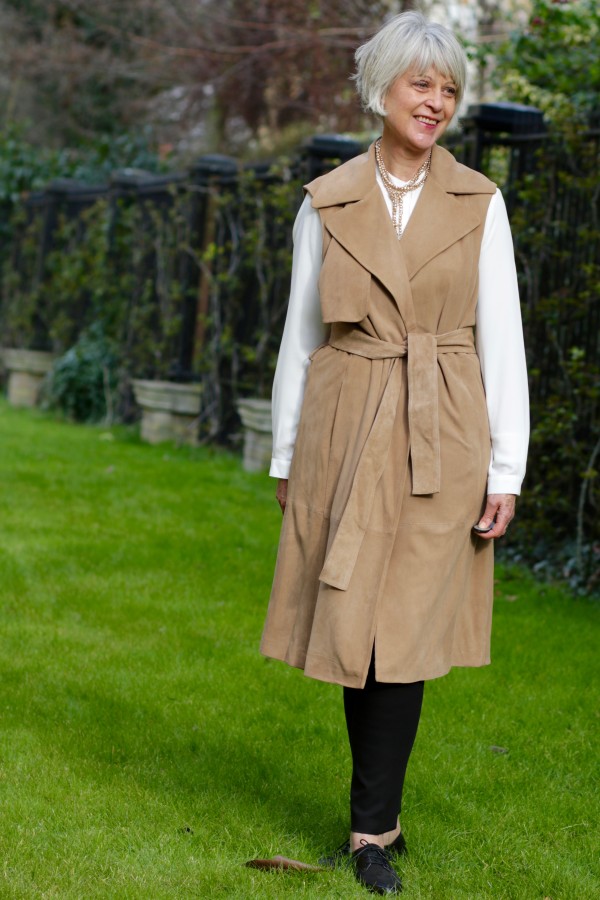 Let us continue the conversation about whether women over 50 follow fashion trends and if so which ones might we consider adaptable and suitable from the many on offer this S/S 2016.
Suede continues to be fashionable from last year. Jackets and waistcoats in this fabric can look good on older women.
Above I have featured two trends in one – suede and the sleeveless jacket. When sleeveless jackets first appeared in the shops over a year ago I was very reticent in buying into this new idea. It seemed very impractical, not a coat or a jacket. When would I wear one? Since then I have completely changed my mind. I wear the winter one I bought a few seasons ago on a regular basis. I also find them very flattering as they cover the hip area.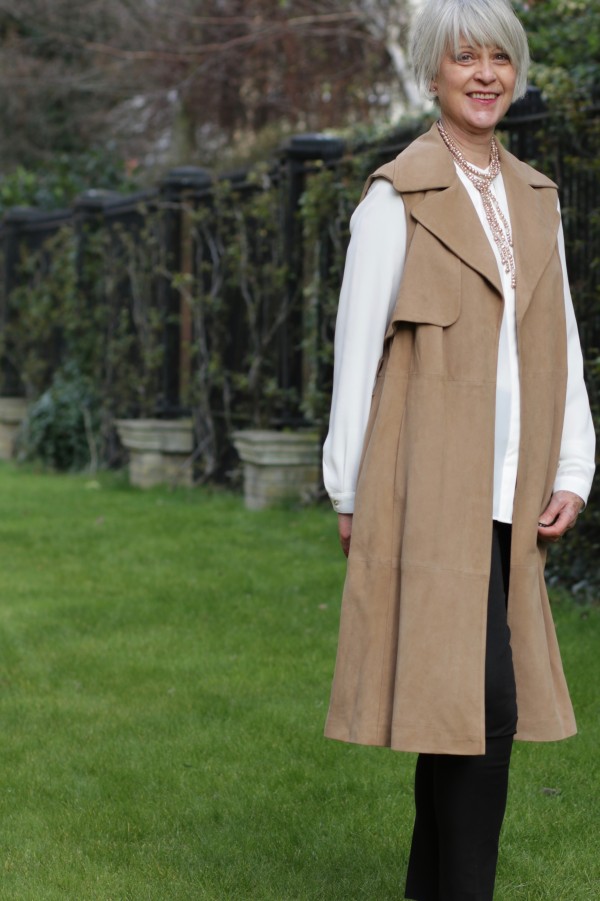 The one I am wearing is by MandS similar style at Nordstrom. I have teamed it with a cream long tunic shirt (sold out but still available in petit) and black elasticated waist trousers by Uniqlo. I love these cotton ankle length trousers. They fit really well due to the elasticated waist. I bought two pairs, one in black and one in navy. I am sure I will wear them nearly every day this summer. Lace up shoes by Paul Green.
I know suede is not the most practical of fabrics yet it is extremely luxurious and just putting it on shifts the look up a notch. There are so many options in the shops at the moment in various styles, from short jackets to coats and not forgetting the sleeveless style. If real suede is outside your budget many of the imitation suede coats are reasonably priced and have the added advantage of being easier to look after, some are washable.
MORE SUEDE AND IMITATION SUEDE OPTIONS: