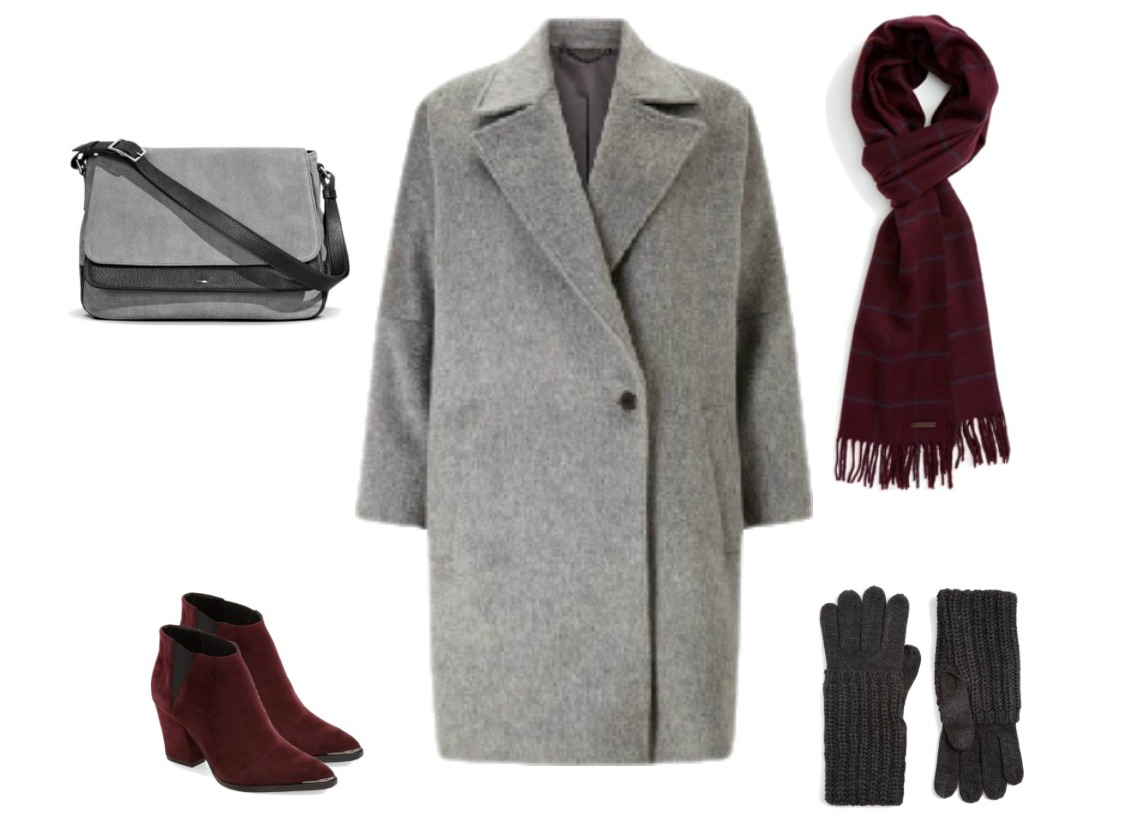 One of my American readers recently emailed me to ask my advice on what type of coats she might consider buying for an upcoming visit to London this December. It is a good question. she was looking for a coat that would keep her warm and cosy in one of the coldest months of our winter. She also wanted a coat that would be practical for the day as well as smart enough to wear in the evening.
One of the most flattering coats this season is the "cocoon" shape. I have one in navy and find that it works just as well with a dress as with trousers. The one above is by Jigsaw and is a soft grey which will co-ordinate with most colours. If you have warm colouring you could choose a mid toned camel. If the fabric is not quite warm enough you could add layers such as a thermal vest or one of the new waistcoats/sleeveless coats that are popular this season.
SHOWN ABOVE: coat // scarf from a selection // gloves // boots // bag
Personally I spend most of the winter months in London in my puffa/down coat. You can find some very "posh" styles these days. If you invest in a good quality one it should be light and warm. To dress it up for the evening you could add a fake fur collar/scarf. There are plenty of great ones around. They add colour and a touch of glamour.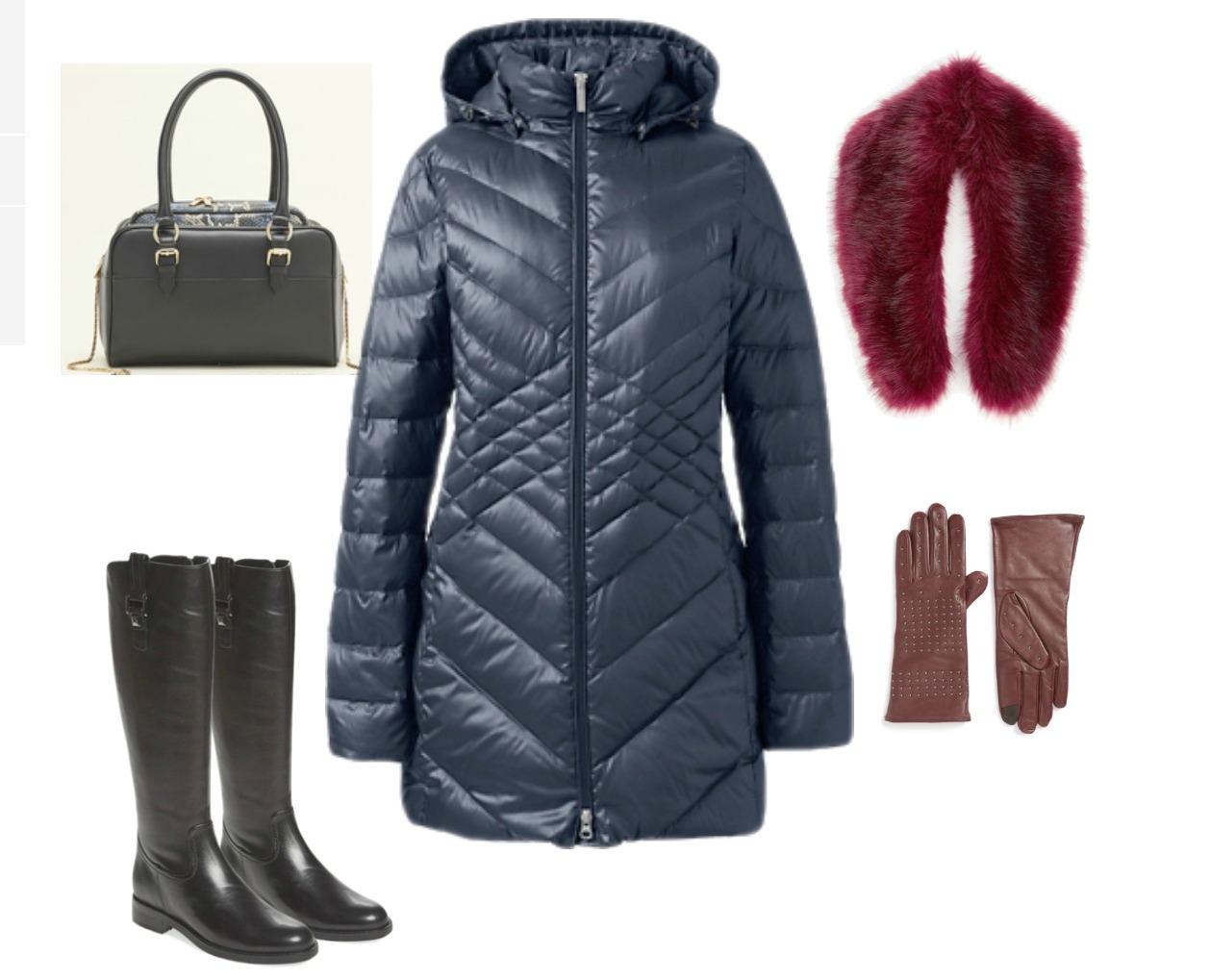 SHOWN ABOVE: coat // Fake fur stole // gloves // boots // bag
If you find down coats too "Michelin man" yet still want a really warm coat you could always choose a "shearling". The real ones are pricey and a bit heavy when travelling. You can however find some great faux ones. Not quite as warm in very cold weather but certainly have the "glam" factor.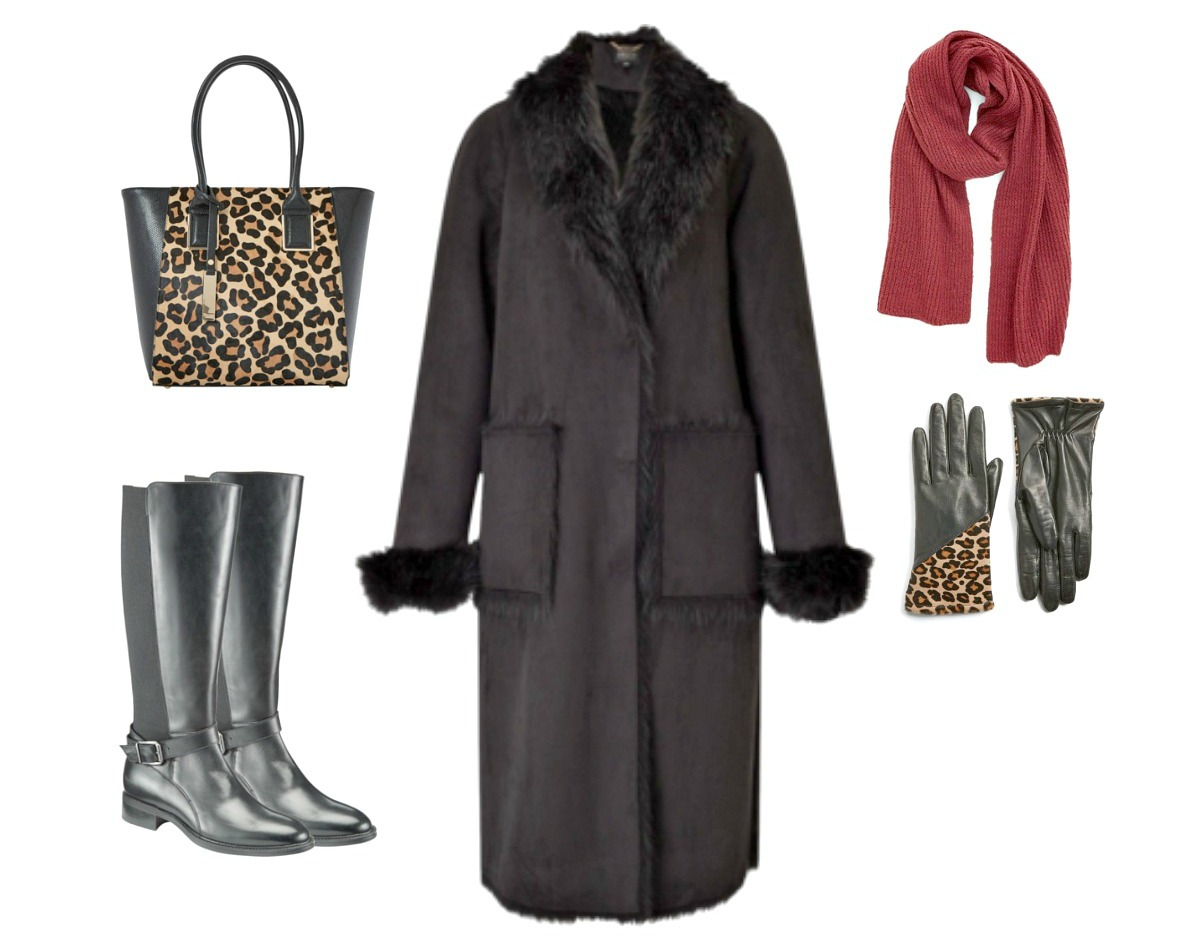 SHOWN ABOVE: Coat // scarf // gloves // boots // shopper
Nordstrom have a good selection of down coats. and faux shearling
SHOP DECEMBER COATS
WINTER ACCESSORIES