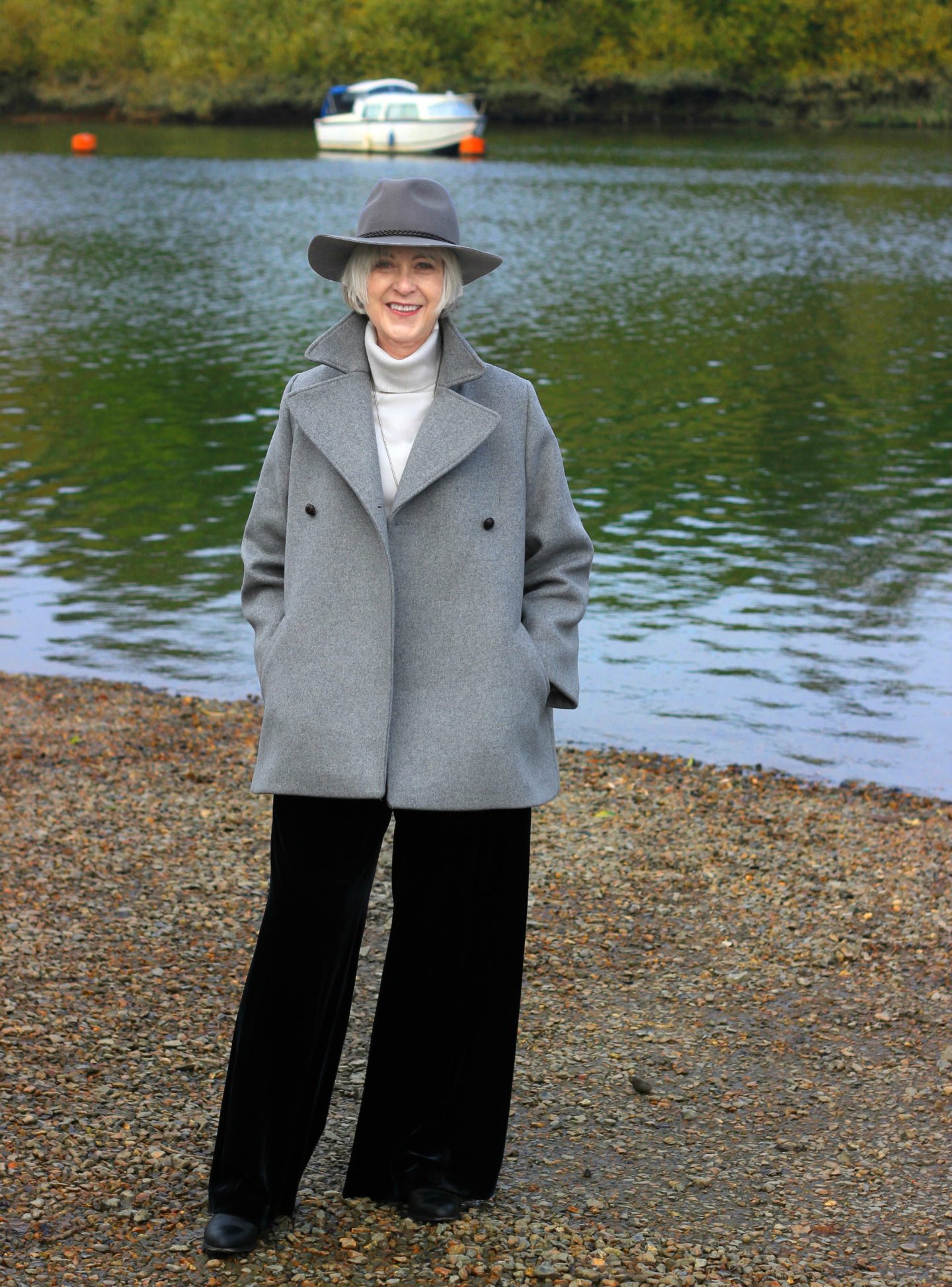 Winter has definitely arrived here in the UK and the chill wind doth blow. It is time to wrap up in thick sweaters and warm coats. The grey coat I am wearing in the photo is by Gerard Darel. I bought it last year in a small boutique in our village in France. J.Crew have a similar one this season. The jacket is modelled on the classic pea coat/reefer jacket. A style that I consider a very useful workhorse. "Reefers" were originally designed for sailors. They are usually made of wool and are therefore substantial enough to keep the coldest of winds at bay.
I have teamed mine with a pair of wide velvet trousers from MandS(USA link). They are a new purchase this season. I love the soft drape of velvet (very forgiving on the curves). I intend to wear these during the day and to dress them up for evening by substituting the cream polo neck for a silk shirt and some statement jewellery.
SHOWN ABOVE: Refer jacket similar // similar cream turtle neck sweaters // wide velvet trousers // hat // necklace.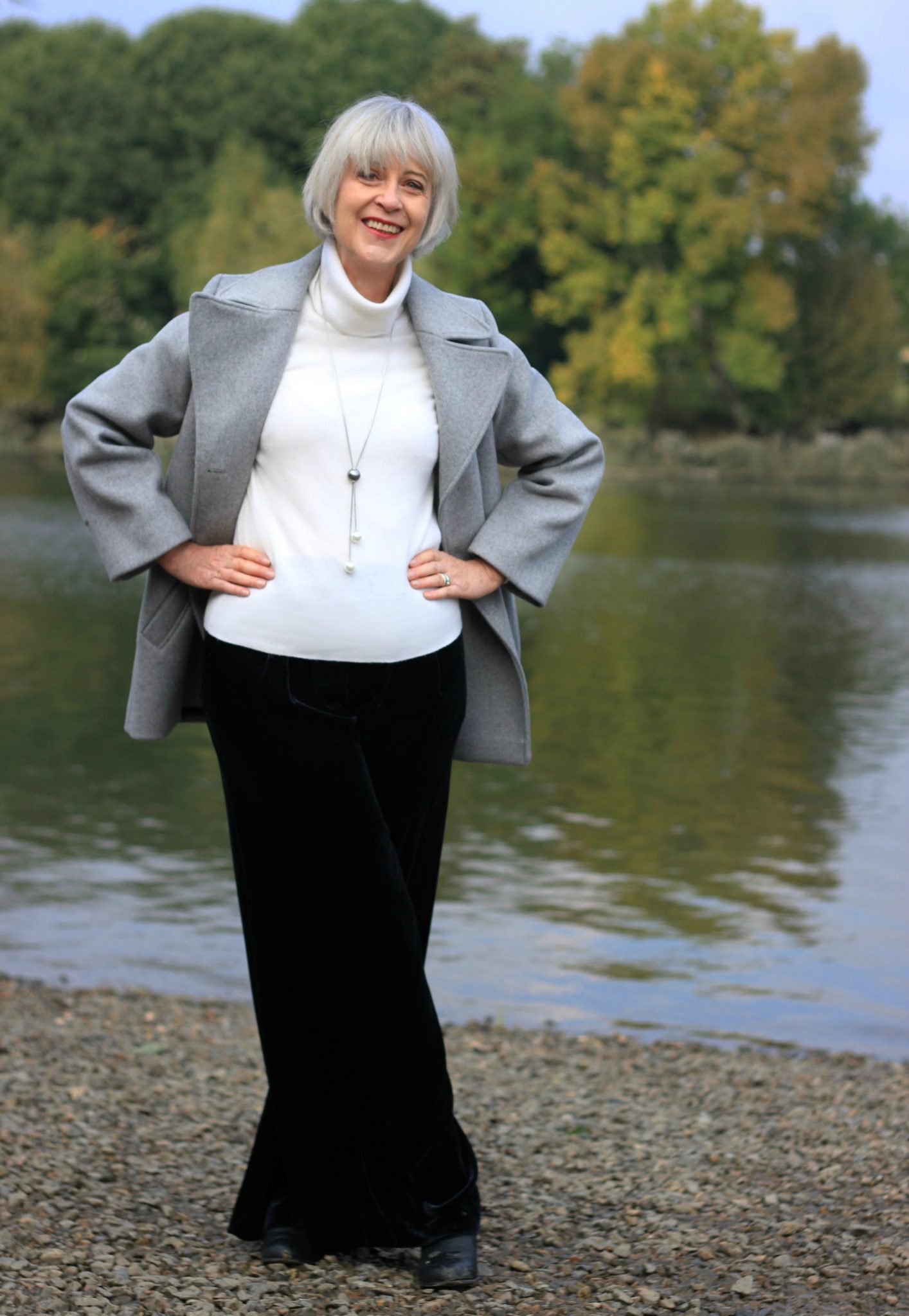 Necklace by Hobbs. This years versions here.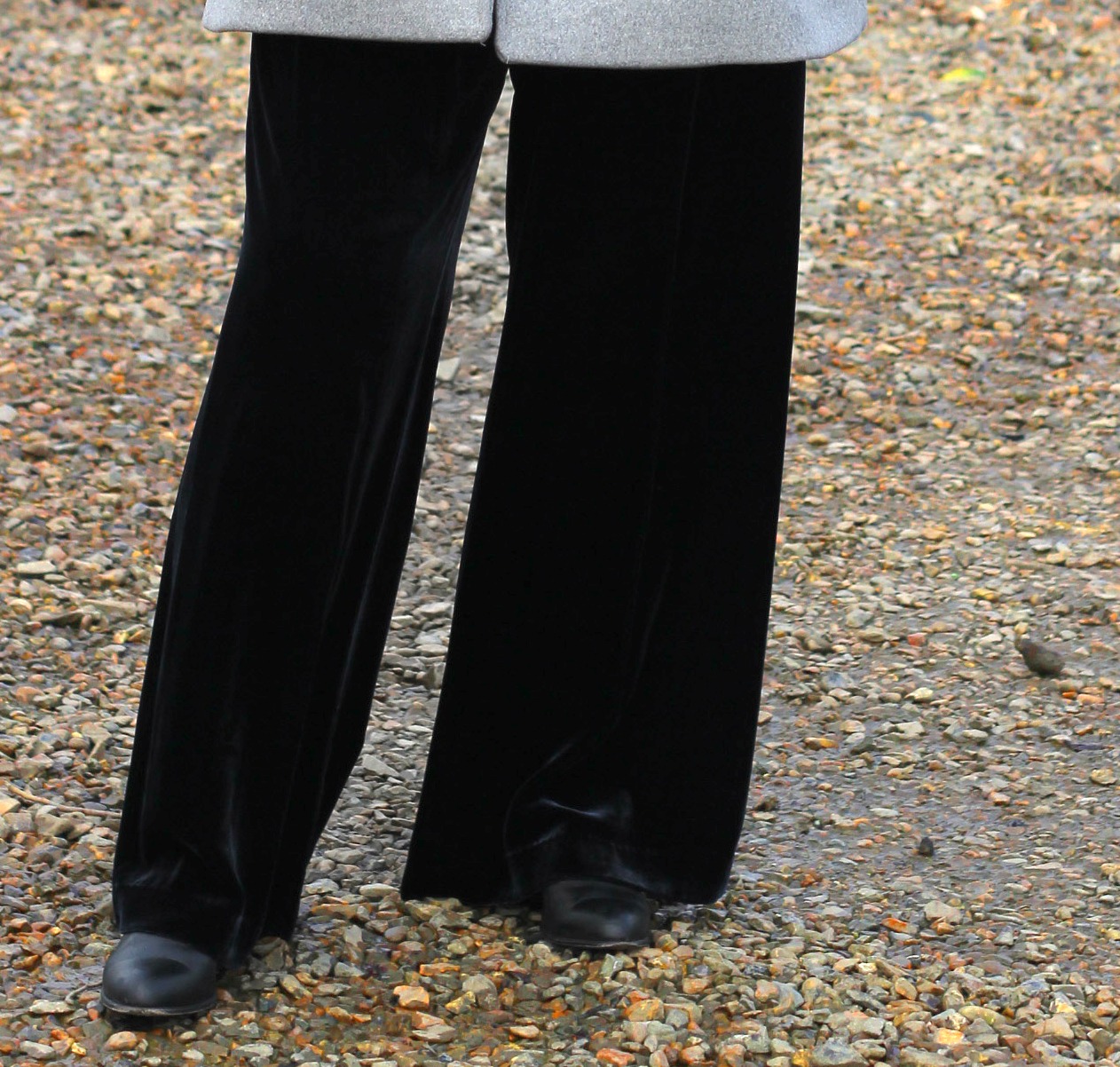 All photos by Laura Hines. Follow her on Instagram.
It is a little difficult to see the detail of the velvet trousers in the photo. They are a soft deep navy with a short pile and subtle shimmer.
VELVET STYLES TO ADAPT FOR DAY
REFER COATS
HATS & SWEATERS
Linking up to Notdressedaslamb "How to dress for a cold day in a London park"