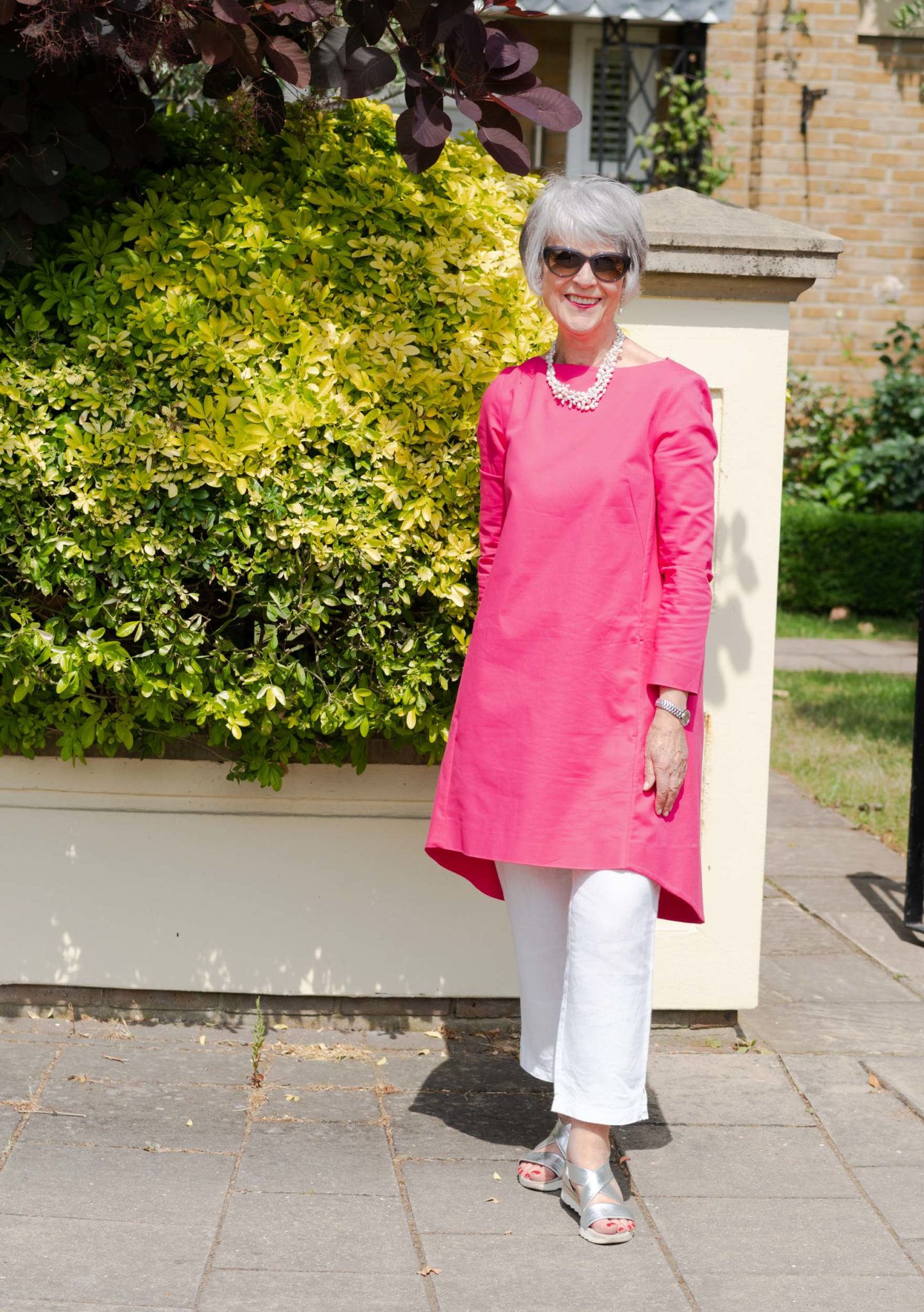 Pink is definitely my favourite colour so I just could not resist this tunic dress from Cos. Sadly now sold out; however if you are still looking for summer dresses they have had some new deliveries and there is still time to snap one up if you are quick. Above I am wearing my dress as part of a dress and trouser combination.
I think that Cos has had a very good season. Sometimes I find that their shapes can be a bit too voluminous however this year they have some lovely bright colours and more flattering shapes. If you liked my long navy maxi dress that I featured a few weeks ago Cos now have a very similar one in stock.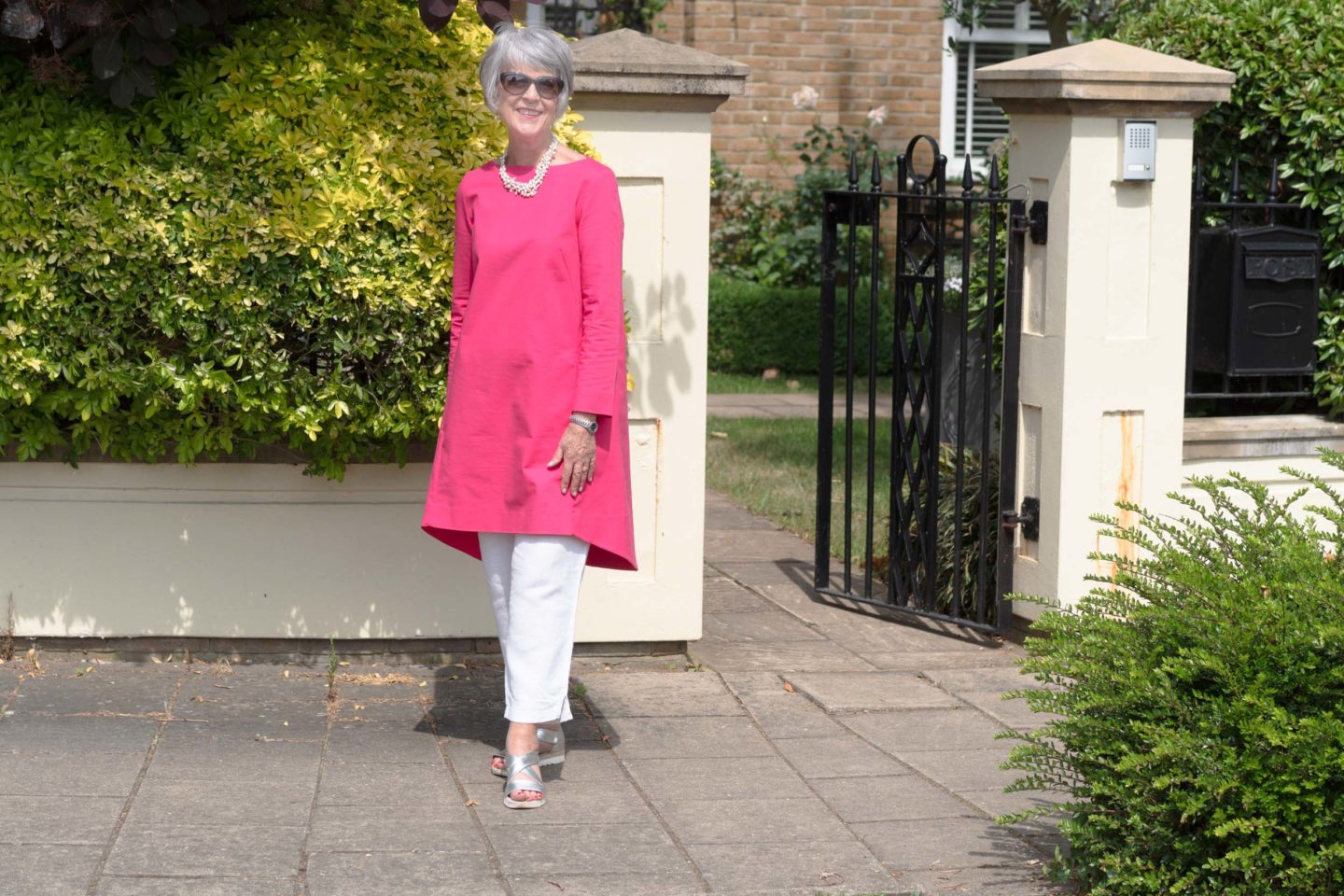 My white linen trousers are several years old similar and my silver sandals from Gabor. I have had them for years and they are so comfortable. I found a good selection of their sandals on sale here.
As I have wider shoulders and narrow hips and no longer like to show my knees I find that a tunic dress and trouser combination is very flattering on my figure. If you are petite and lucky enough to have good legs you could easily wear the above dress or similar on its own.
Tunic style dresses