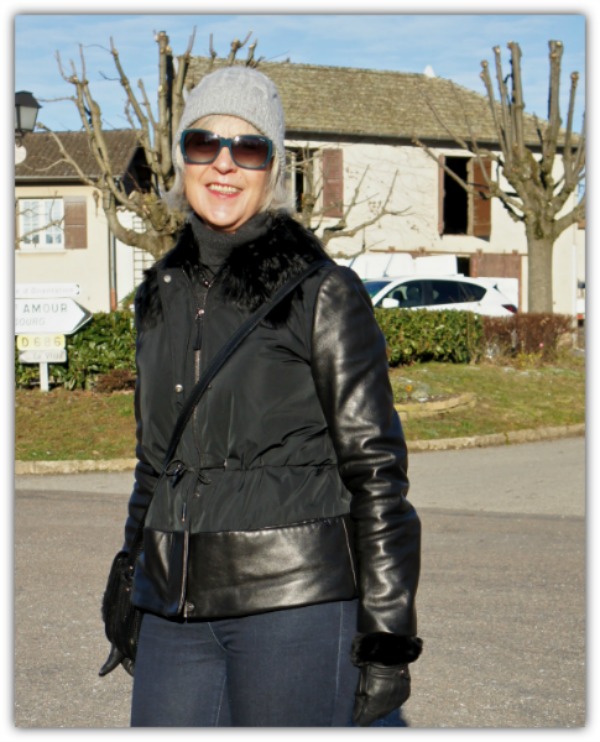 We had a good journey down to our cosy little retreat here in the South of France. The sun shone even though there was snow on the mountains and covering some of the vineyards.
I am wearing my new black jacket. A Christmas present from Santa disguised as Mr.P. I really love it and have hardly taken it off since Boxing Day. It is just perfect with leather sleeves and trim.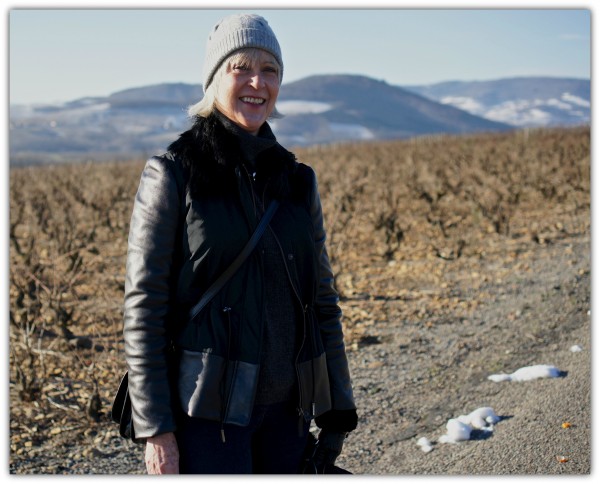 I don't make New Years resolutions I prefer to live one day at a time and make my decisions on an ongoing basis. This I find allows for flexibility and adaptation to change. As my teacher used to say "life happens", it is how you respond to it that matters.
Off to have tea with some new friends we just met in the local cafe (parents of an English actor, very well known in Hollywood). Then we will be raising a glass of champagne at midnight to ring in the New Year with our friends in the village.
Thank you for being such faithful followers and for all your lovely comments. Let us journey into 2015 together and see what the year will bring us.
Wishing you prosperity and abundance.
PS My coat is by Longchamp, If you are interested in creating "the look" here are some similar:
[thefeedproducts style='two']