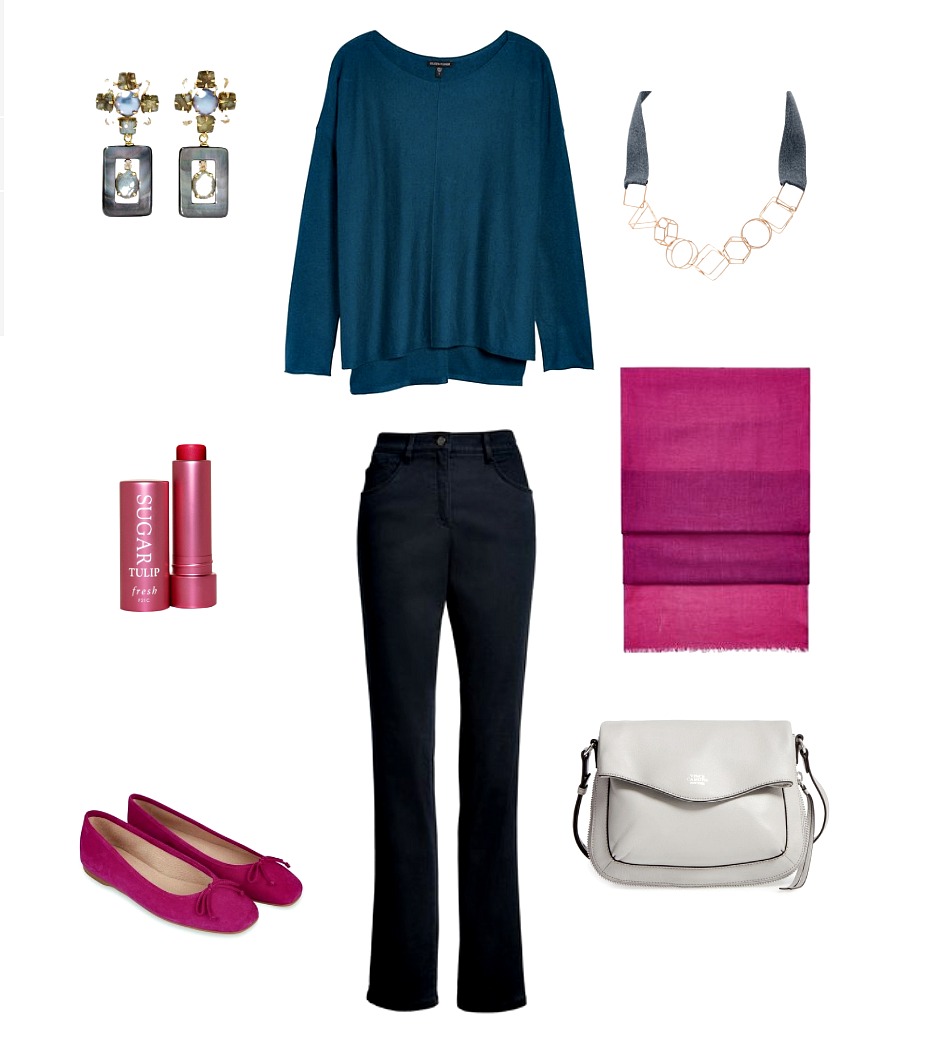 January and February. as we know, are tough months, both financially and weatherwise. It is still very cold here in London so I find it difficult to even think of my wardrobe in relation to the coming Spring/Summer season.
However, you can bring your wardrobe into 2018 by mixing your current pieces up and trying out some different combinations. It is so easy to get stuck in a rut and combine the same old tried and trusted pieces.
What if you were to think of your wardrobe as a shop and "shop your closet". I have a clothes rail that I find very useful when I want to create new outfits. Having a few pieces on the rail helps me to play around with different looks.
Details above: Grey/blue earrings / Nordstrom teal sweater / Oliver Bonas necklace / Hobbs pink scarf / Nordstrom cross body bag colour sold out similar / Nordstrom navy trousers / Hobbs pink flats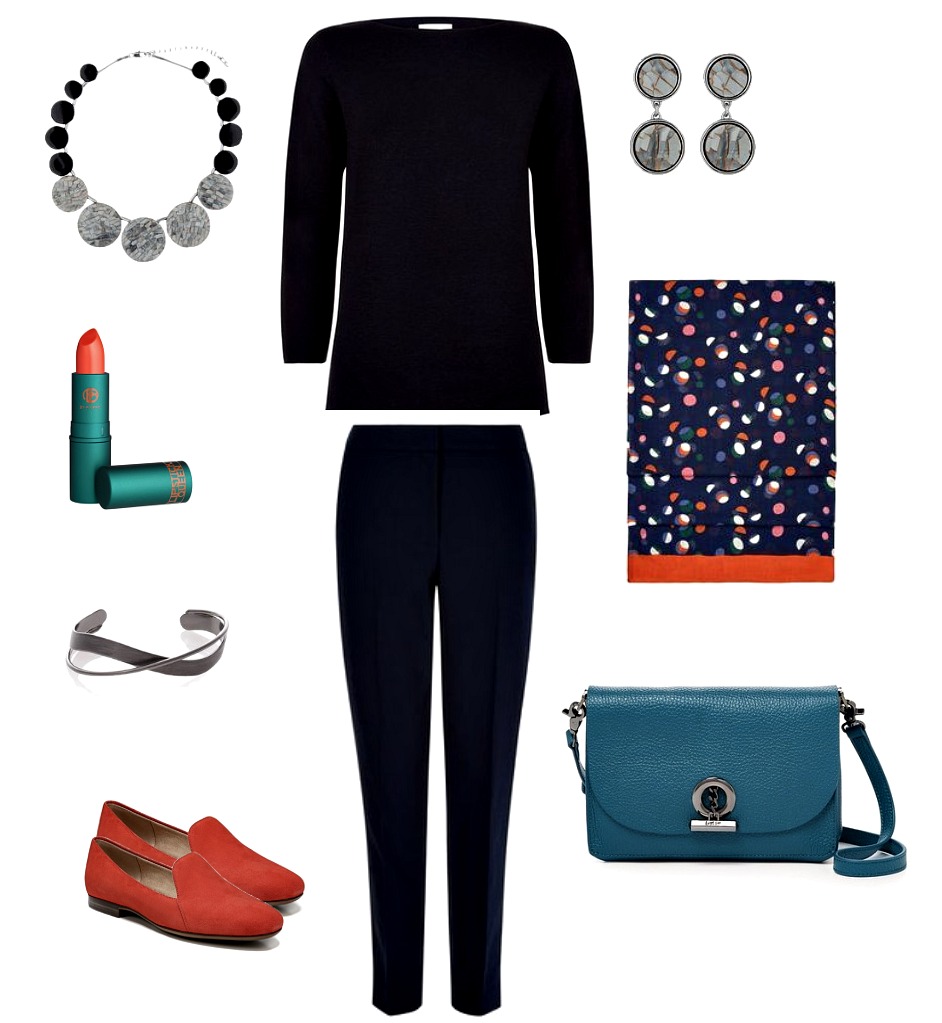 A few small tweaks can help lift your everyday looks to another level. This is where accessories come into their own. A new piece of costume jewellery, a bag in one of the new seasons "on trend" colours or a new pair of shoes can zizz up an everyday look. Mix up your colours. Clashing colours are very "au courant"
Details above: Hobbs grey/black disc necklace / Hobbs navy sweater / Hobbs grey circle earrings / Hobbs navy/red print scarf / Nordstrom blue cross body bag / Hobbs navy trousers / Nordstrom red flats / Oliver Bonas twist bangle
Oliver Bonas have some excellent fun costume jewellery at reasonable prices.
The Outnet also offers designer statement jewellery at reduced prices.
Thank you all for leaving comments on my post "How to manage stress". I have notified the two recipients of the vouchers. I should have some more coming through in the future provided I continue to meditate regularly, which I will definitely do as I find it very beneficial. It seemed to be of interest to many of you so I intend to cover the subject again.