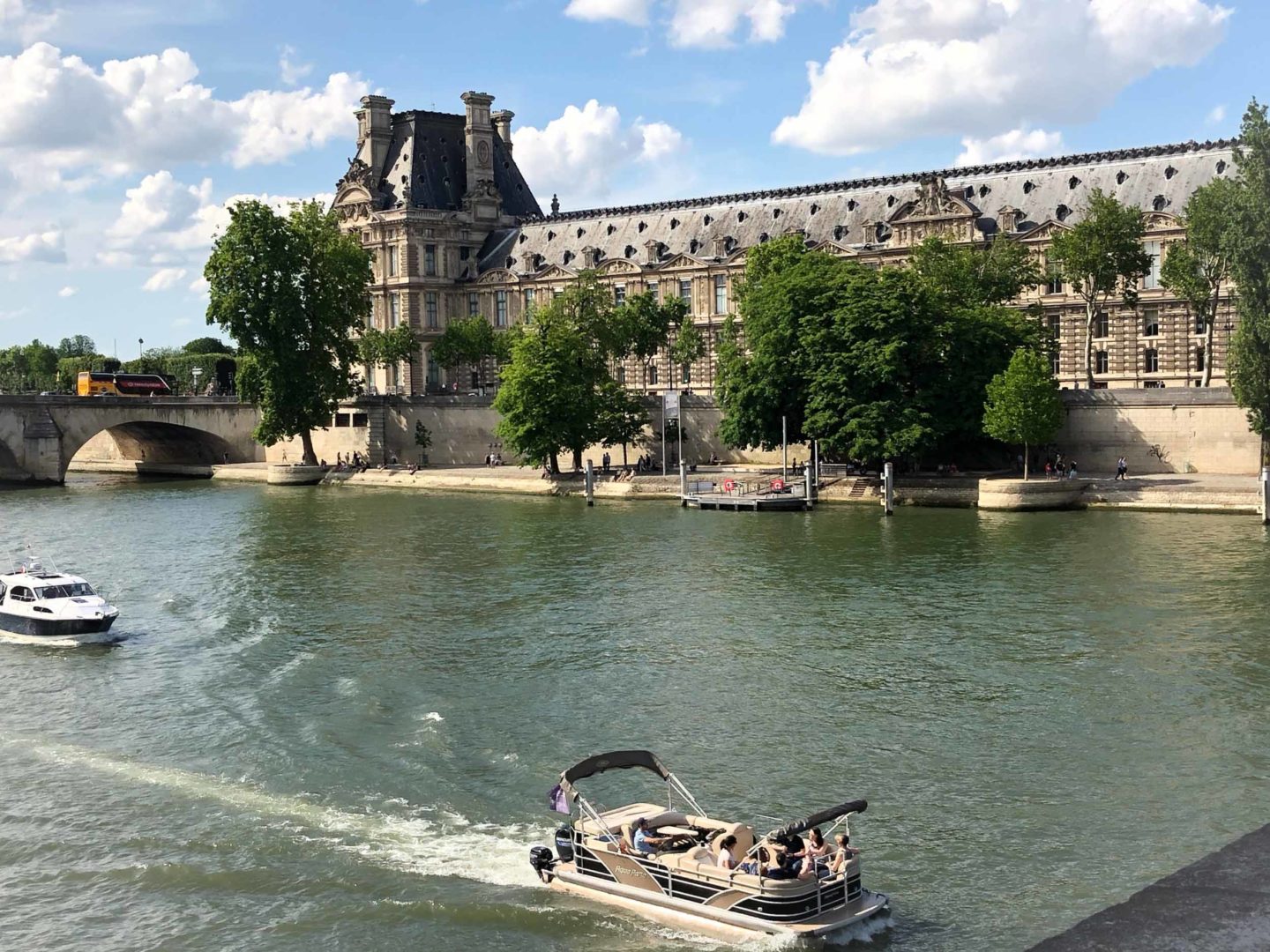 I spent a glorious two days in Paris last week. The sun shone and the chic Parisians were taking advantage of the warm weather to wear their summer outfits, sit in cafes whiling the time away and having picnics in the park. The light was stunning highlighting the Seine and the majestic architecture of the buildings.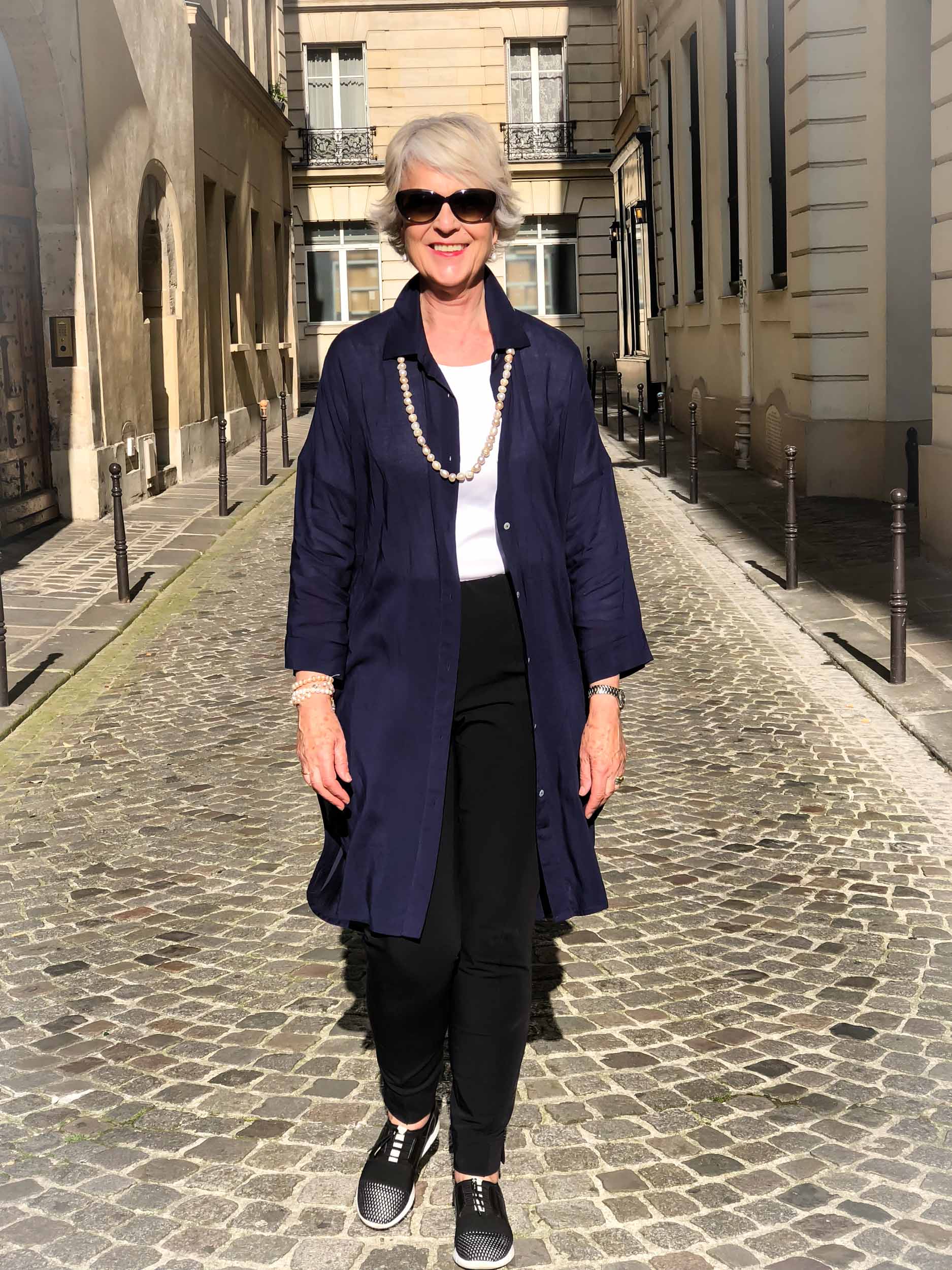 My capsule wardrobe worked extremely well. It just goes to show that if you stick to neutrals with a touch of colour you can create multiple outfits with very few pieces. At the last minute, I swapped my blue sweater for a navy tee as the weather was predicted to be warm and sunny. I also substituted my Stan Smith sneakers for a lighter pair by Paul Green.
After a slightly tiring journey on the Eurostar and metro, which was very crowded as some of the lines were not working due to engineering works and strikes, I soon bounced back after a cup of tea.
I travelled with only a small carry on case.
Above I am wearing my navy button through shirt dress by Hopefashionuk over my M&S white tee shirt. My black trousers (similar) and Paul Green shoes (similar) (US link) are a few years old. I wore this outfit to travel in.
Photo by Susan of Unefemme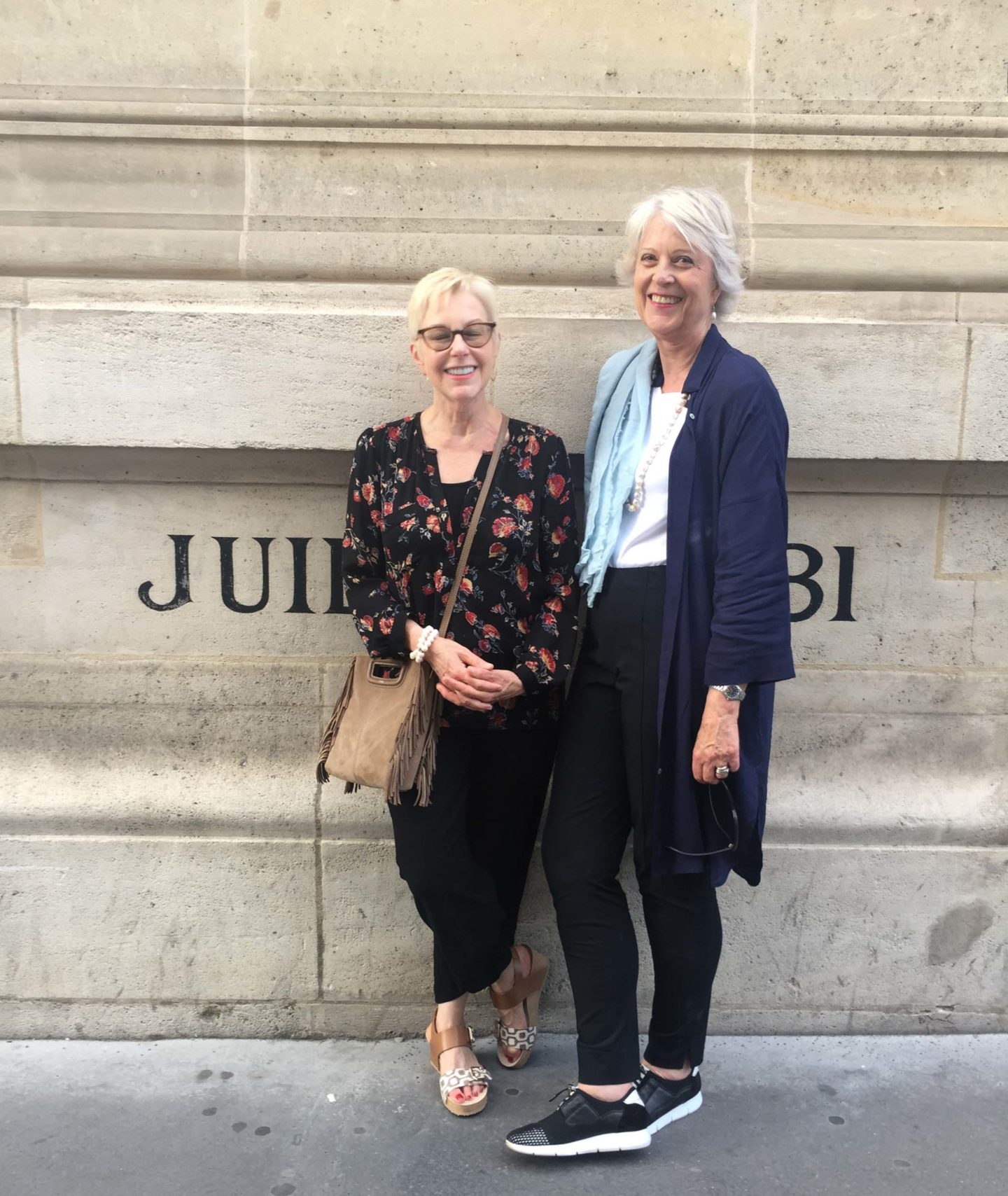 At about 5 o'clock I met up with Susan of UneFemme, luckily the hotel she and her husband were staying in was just around the corner from mine.
What do two bloggers do after having caught up with all the gossip? Head for the pretty backstreets of Paris for a photo shoot! See more fun photos on my Instagram.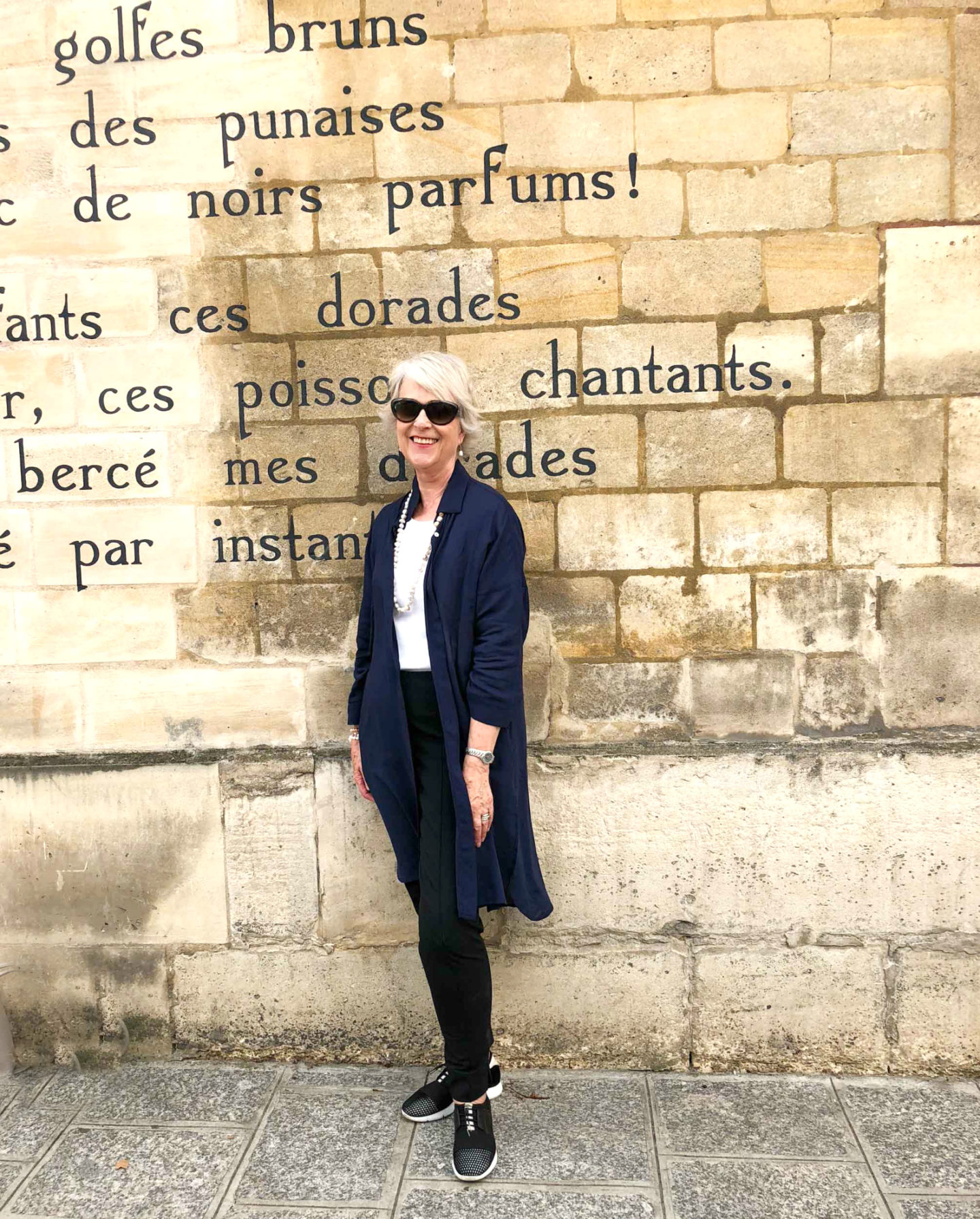 SHIRTDRESSES;
I will be sharing more of my adventures in Paris so pop back on Friday.