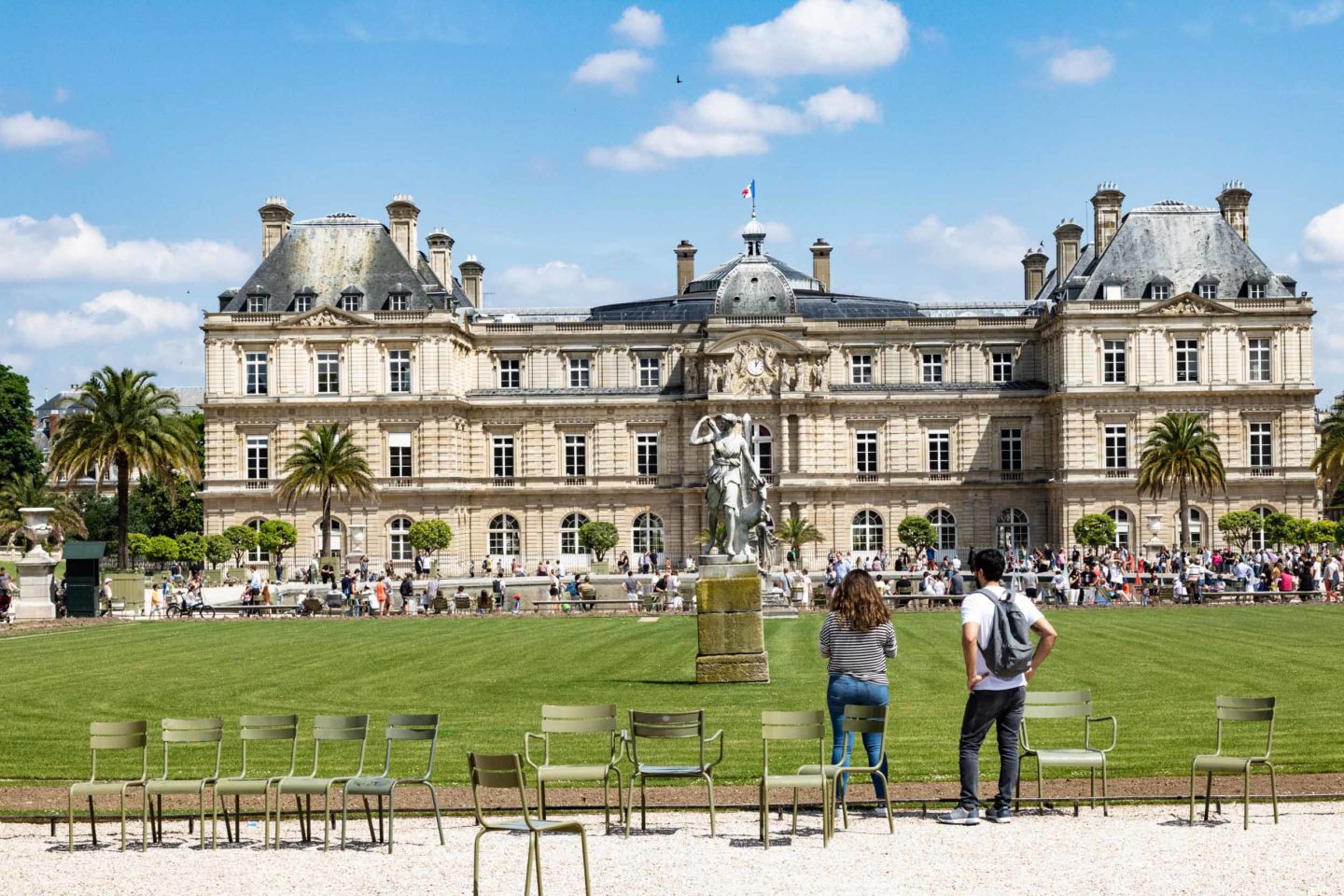 During my brief stay in Paris, I was so lucky to have the opportunity to observe the Parisians at play. Susan of Unefemme and I were able to stroll around the Jardin du Luxemburg on a sunny Sunday and enjoy some of the activities taking place in my favourite park. I always like to stay in the 6th Arrondissement so that I am within walking distance of this majestic open space.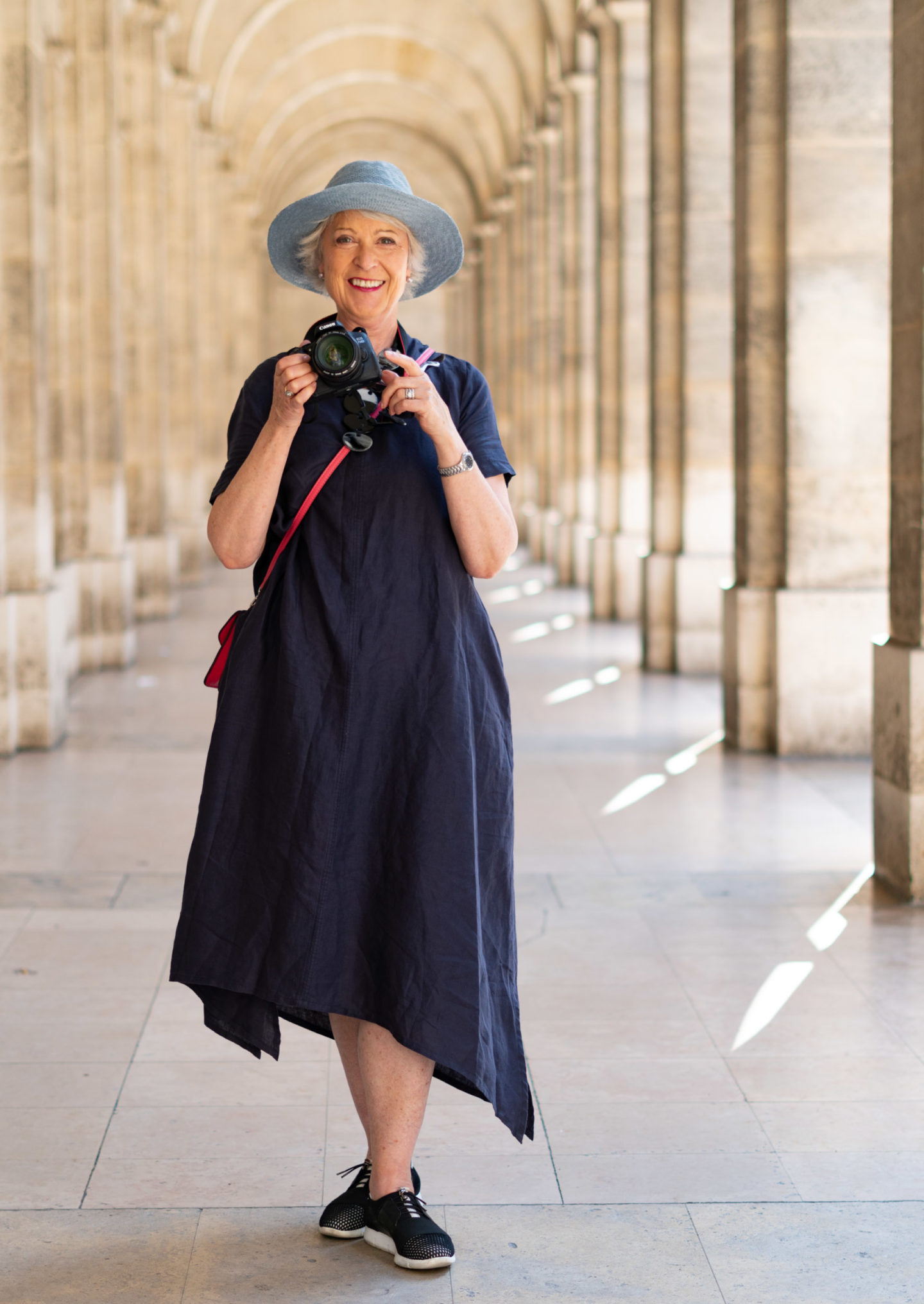 Never one to miss a photo opportunity I always have my camera at the ready. We could not resist taking some photos early in the morning on our way to the park. The light highlighted the magnificent architectural columns.
The second day in Paris was warm so I was able to wear my navy linen handkerchief dress without needing a sweater or jacket. I continued to wear my Paul Green sneakers (similar) (US link) as we did a lot of walking which is, in my opinion, the best way to explore Paris. Wearing comfortable shoes is of paramount importance. In hindsight I might have added a thick soled pair of sandals to my capsule wardrobe; however, I could not fit anything else into my suitcase. I am not sure that I have a suitable pair so that is probably on my list to source, possibly in the sales which are already starting.
For my American readers, there are some great sandals on sale at Nordstrom
My navy linen dress seems to have sold out online which is strange as I saw some in John Lewis last week, however, they do have the same style in a subtle stripe which would be great for holidays.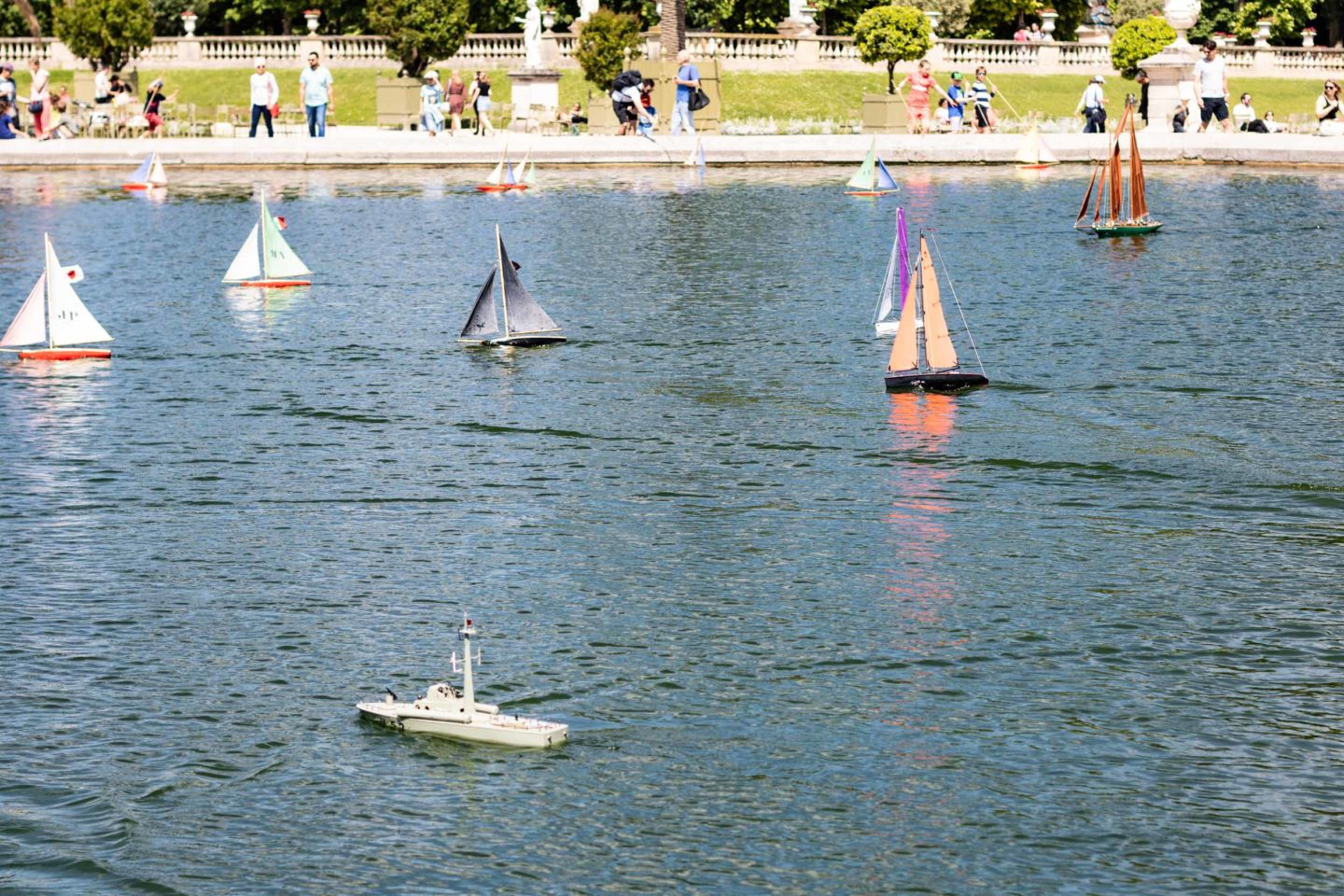 Watching children playing with their sailboats was such fun.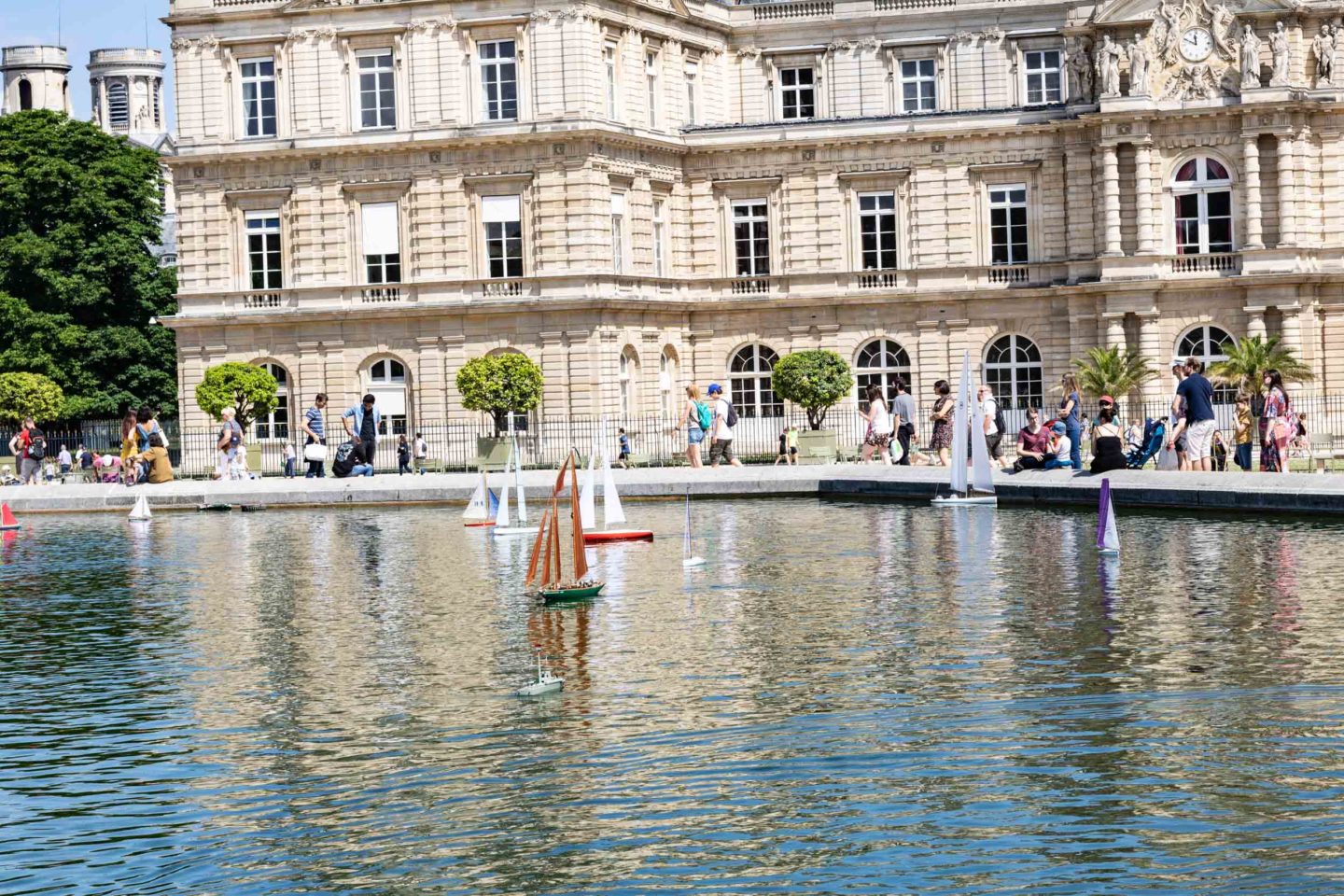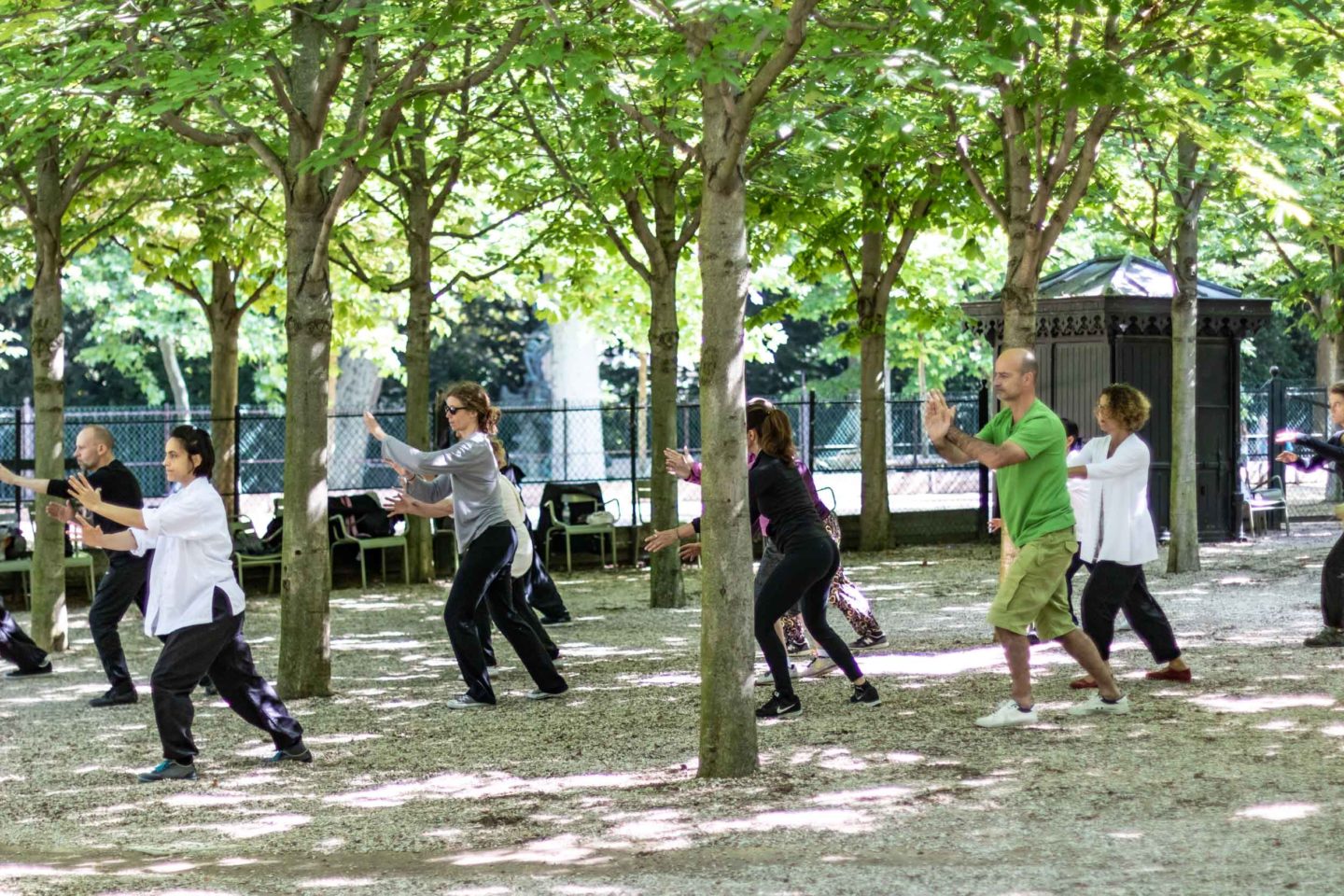 Strolling through the park Susan and I came across several groups practising Tai Chi. What a lovely way to start a Sunday. They looked so relaxed and peaceful. I have only tried Tai Chi a few times and know that it takes a lot of concentration to get into the flow.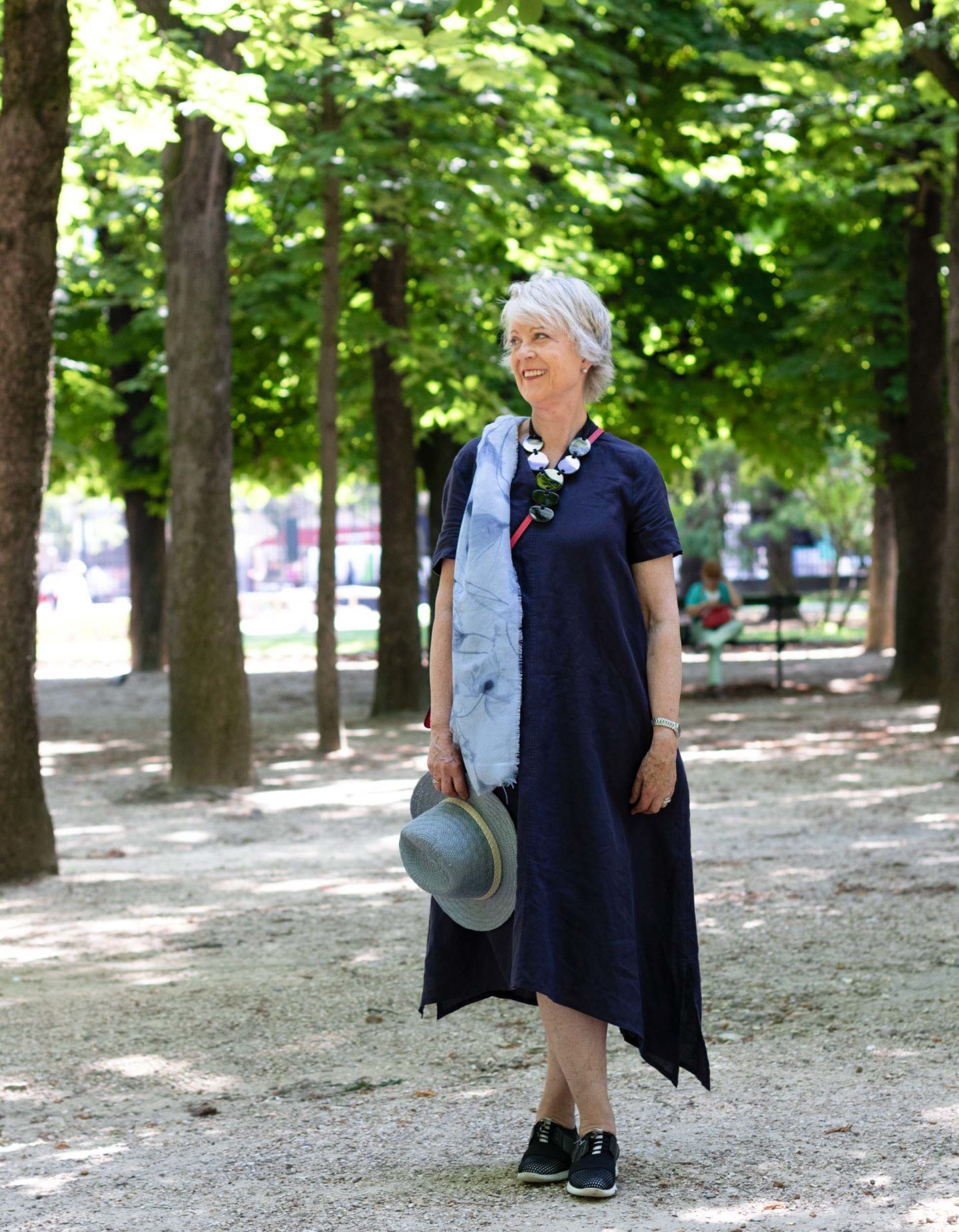 Necklaces, scarves and hats are one of my favourite ways to ring the changes to my outfits when I travel. A simple outfit can look so different when you change up your accessories. They don't take up much room in your suitcase.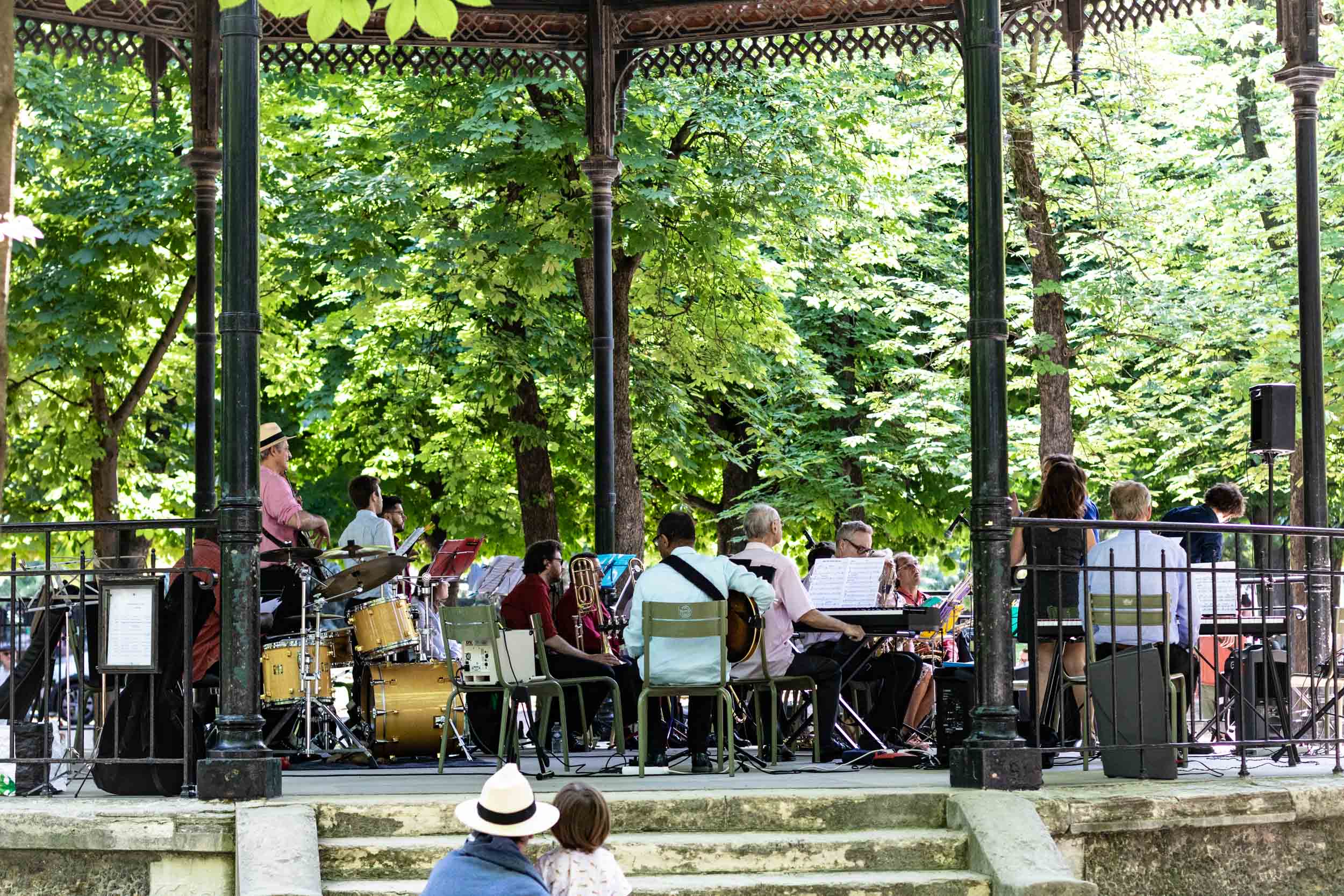 And the band did play while we took some time out to sit at one of the cafes in the park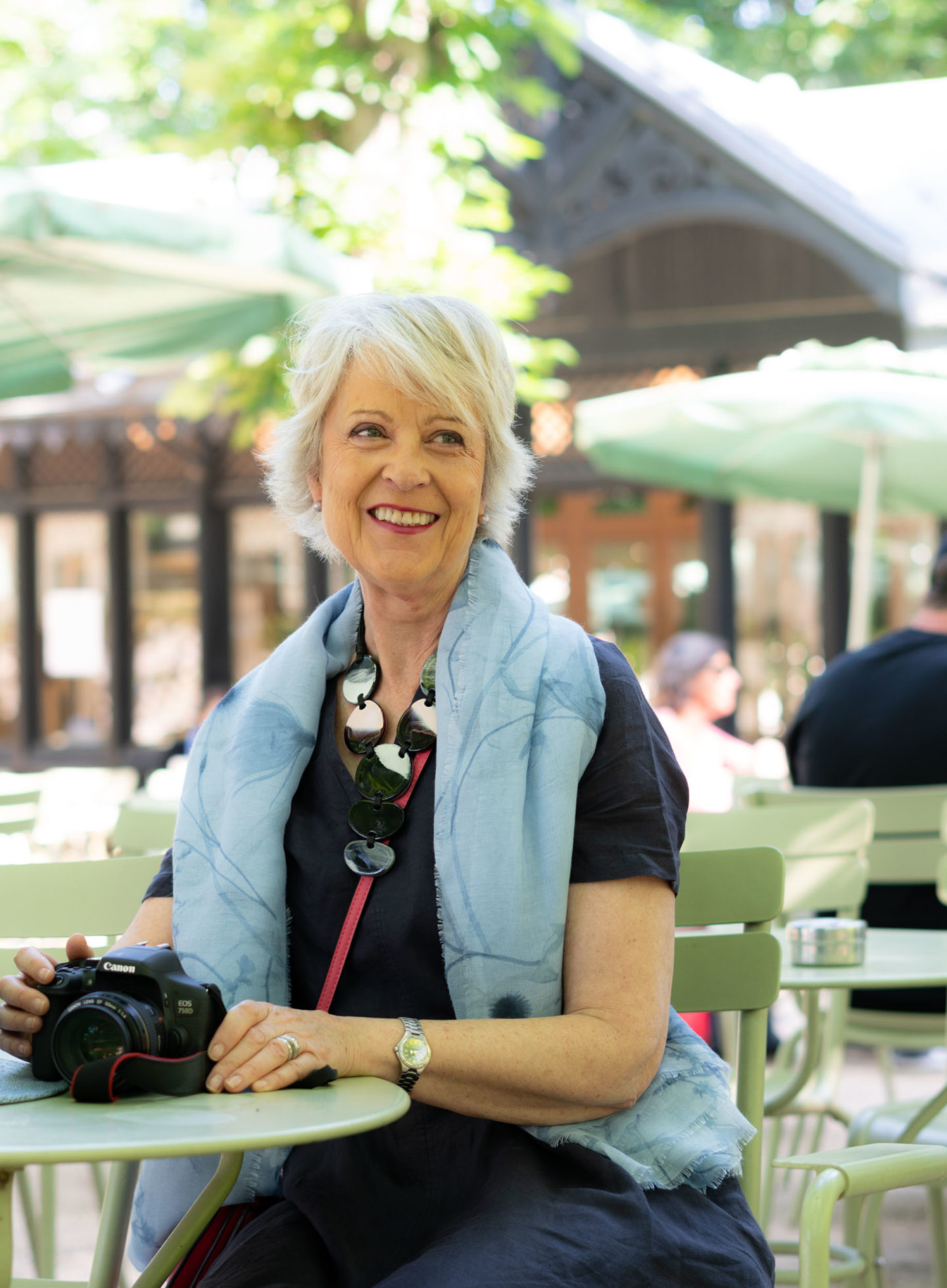 All photos of me taken by Susan of Unefemme.
I still have lots more photographs to process so pop back next week when I will be sharing my final outfit from my capsule wardrobe and also some street style photos plus a summary of trends that I noticed the chic Parisian women were wearing.
SHOP THE LOOK: