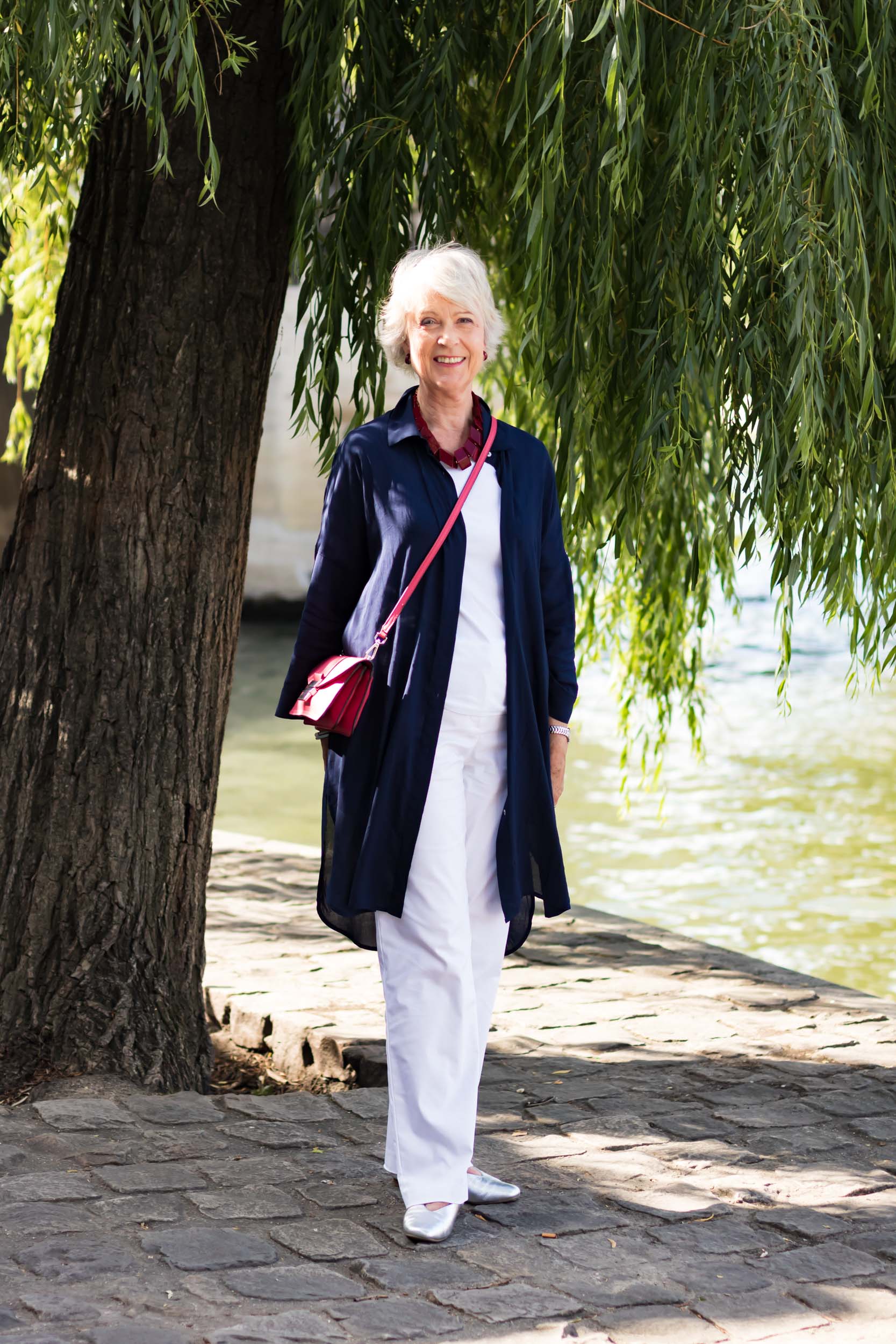 What could be more wonderful than an evening stroll along the Seine on a sunny summer evening?
Another day in Paris and another outfit from my capsule travel wardrobe. I was really pleased with the limited collection of items I had packed in my small case. The combination of navy and white with a touch of colour worked really well.
Above I am wearing my navy button through shirt dress by Hopefashionuk over my M&S white tee shirt. and a pair of boyfriend cotton trousers from WinsserLondon. I have had them for a couple of years, they are very comfortable and wash well. Available here.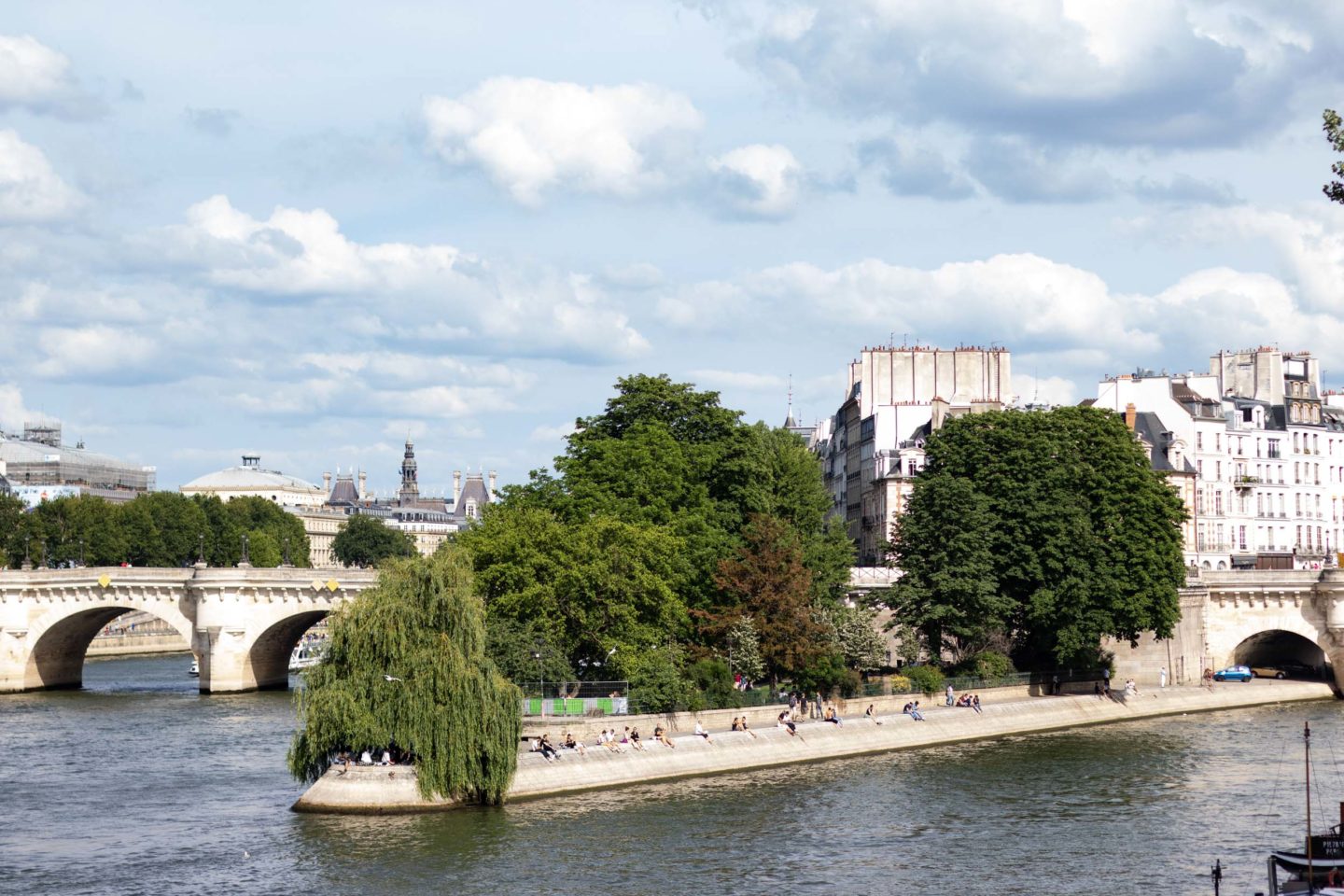 The majesty of Paris in the early evening with the light reflecting on the water.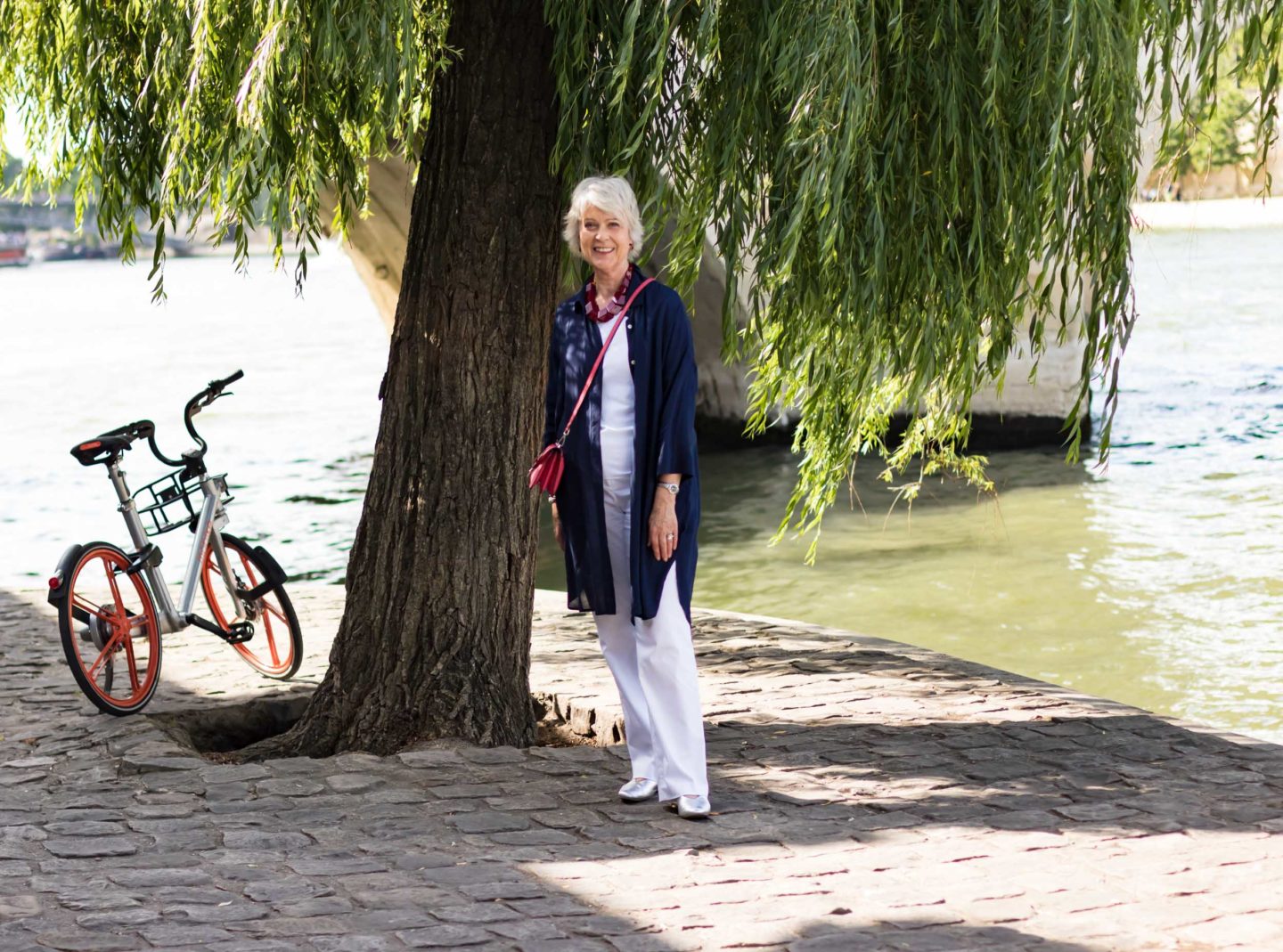 Not sure who owned the bicycle I saw several in the streets of Paris. Maybe it is pick-up and ride.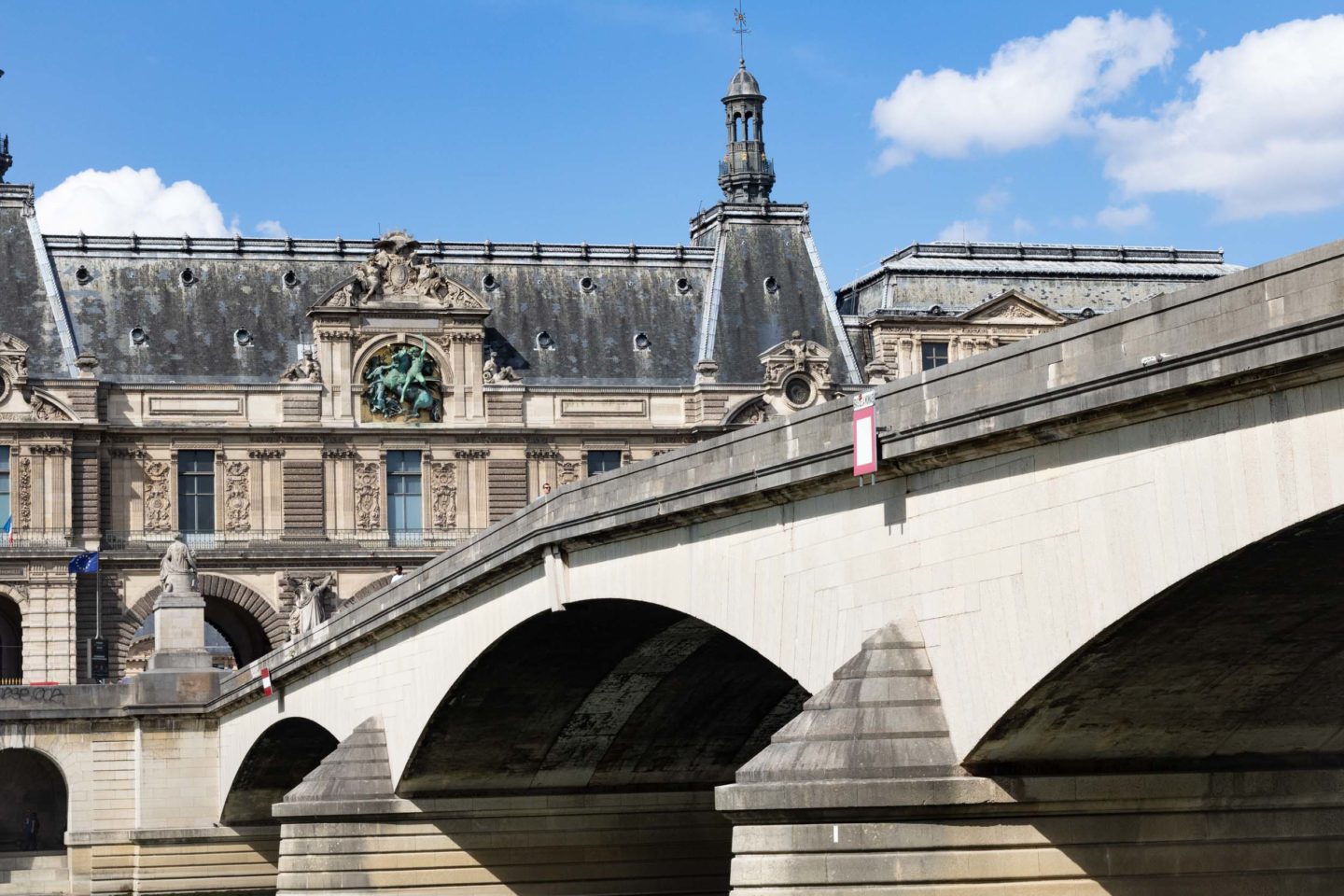 There is nothing that compares with the majesty of the Parisian architecture.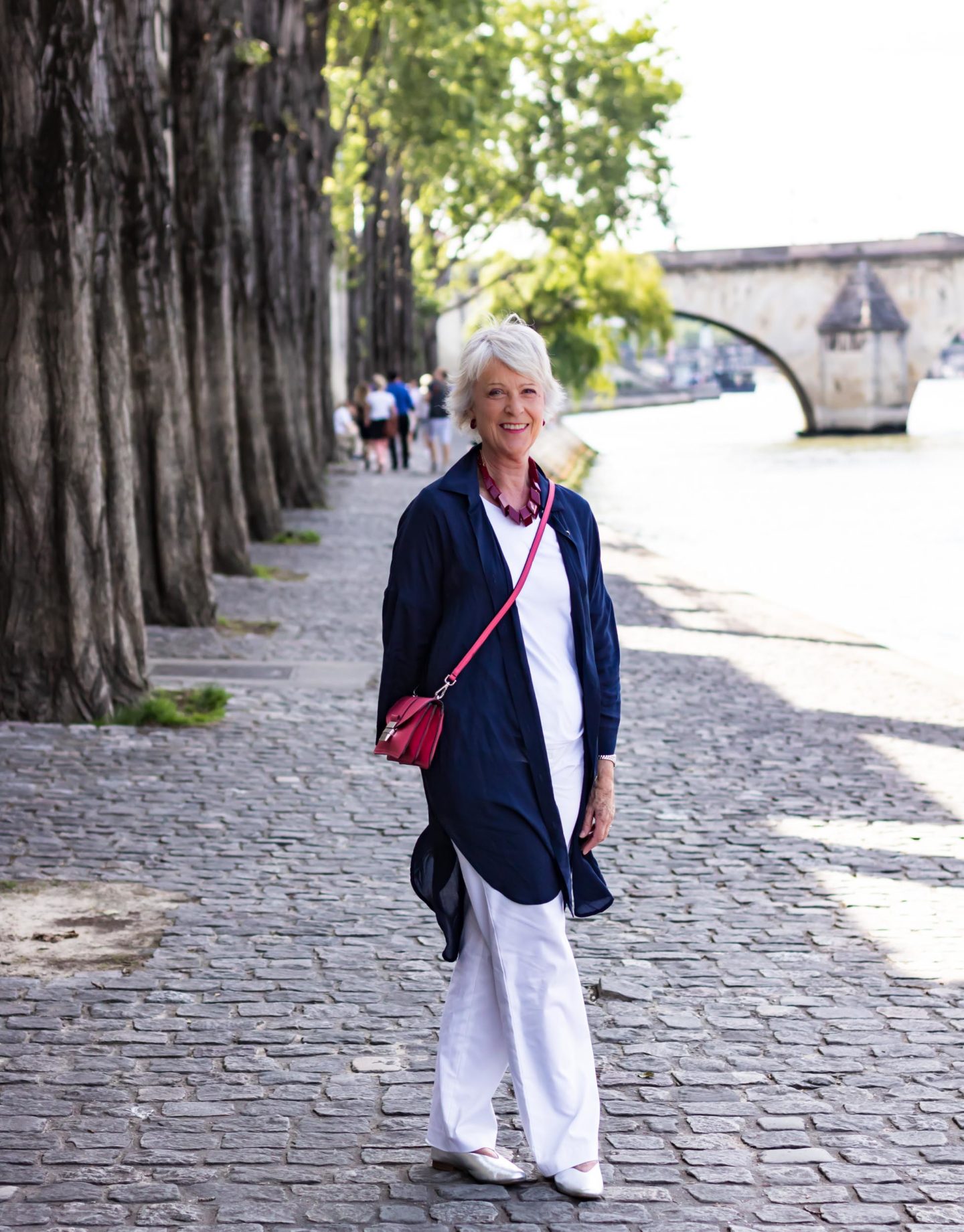 My pink bag just added a touch of colour. My silver pumps from M&S silver flats (US link) were generally comfortable although probably not ideal for walking on cobbled streets.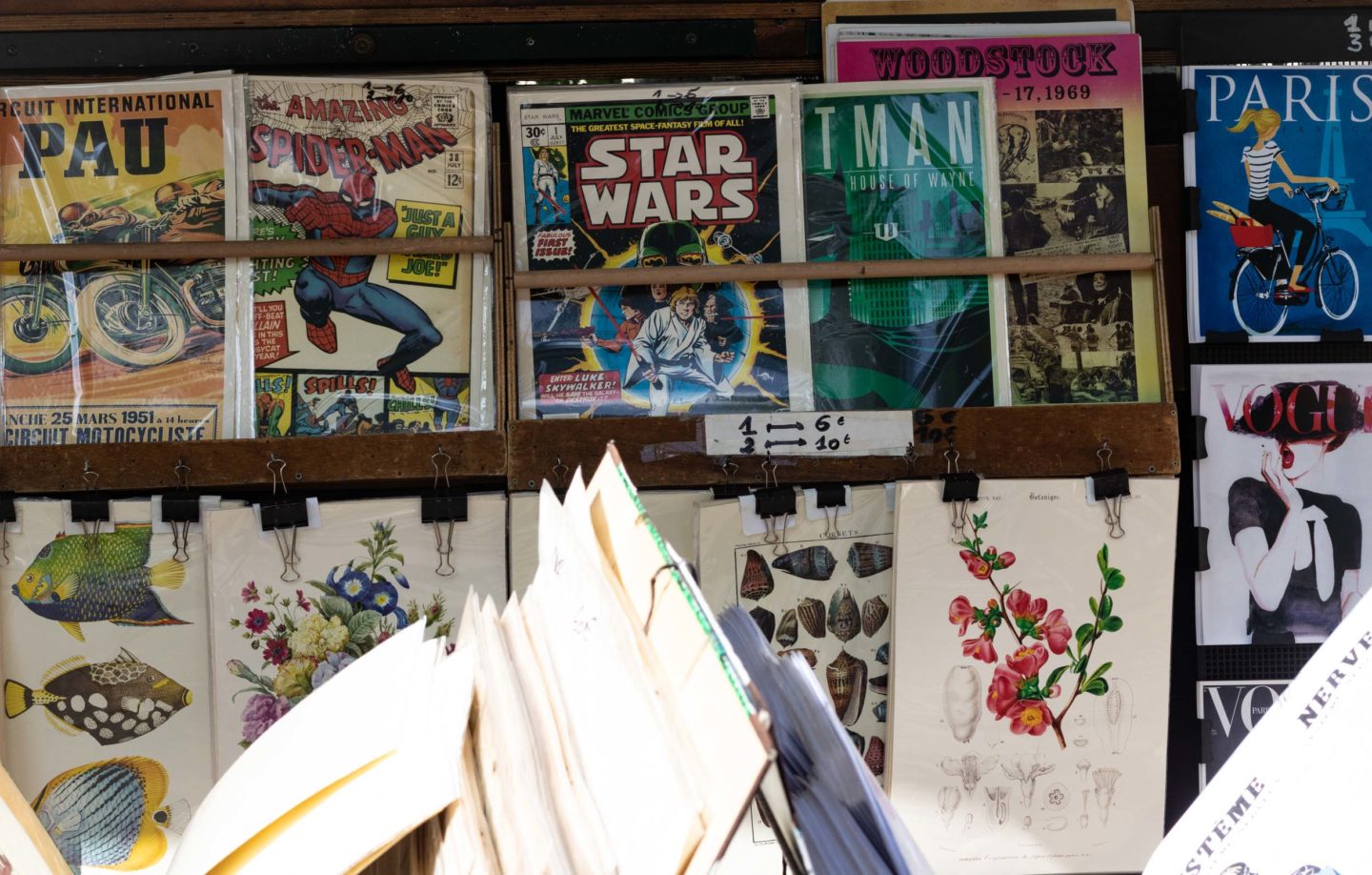 I love strolling along the banks of the Seine, there are some wonderful old book stalls and vintage posters to browse along the way.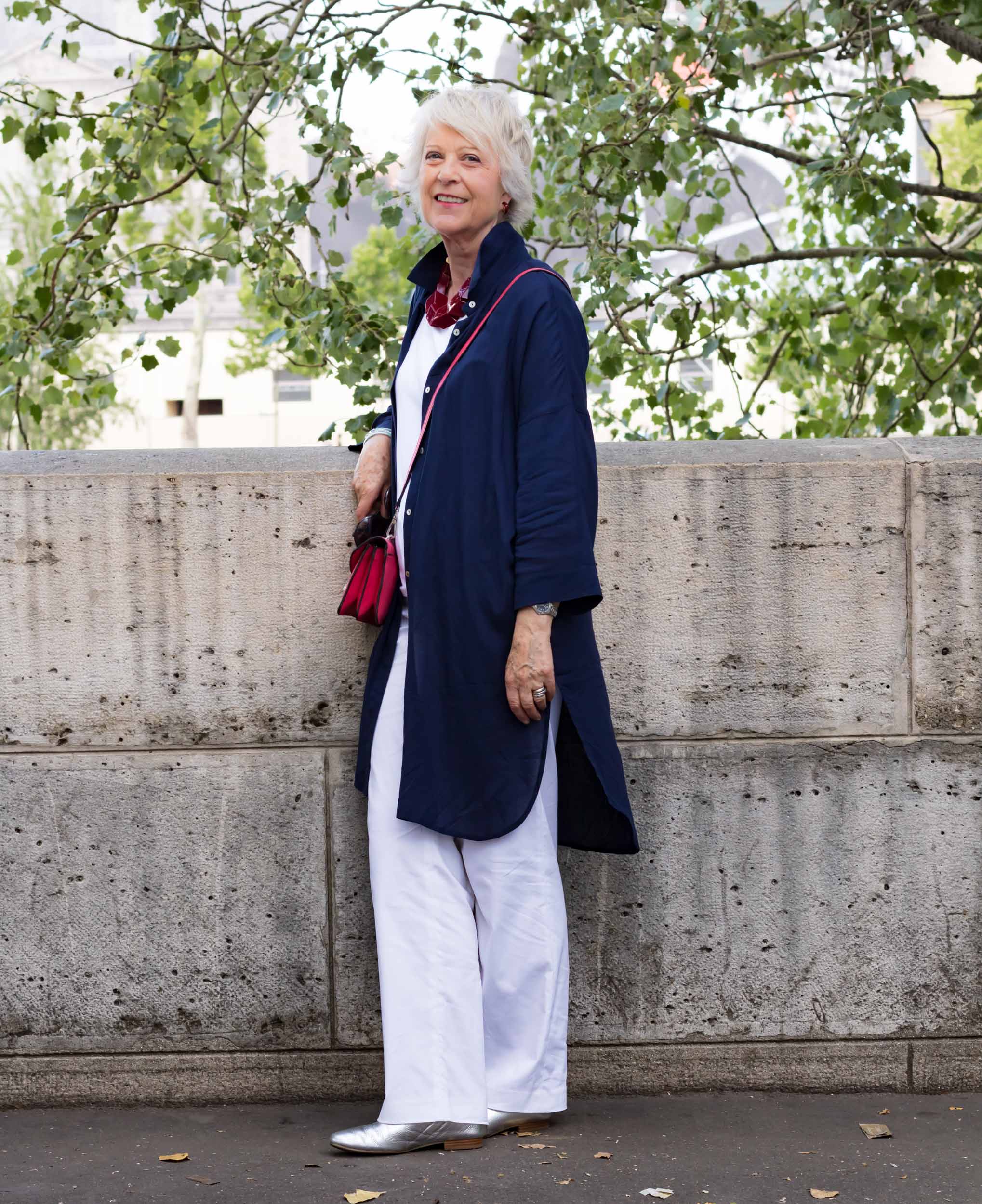 Photo by Susan of Unefemme
SHOP THE LOOK: