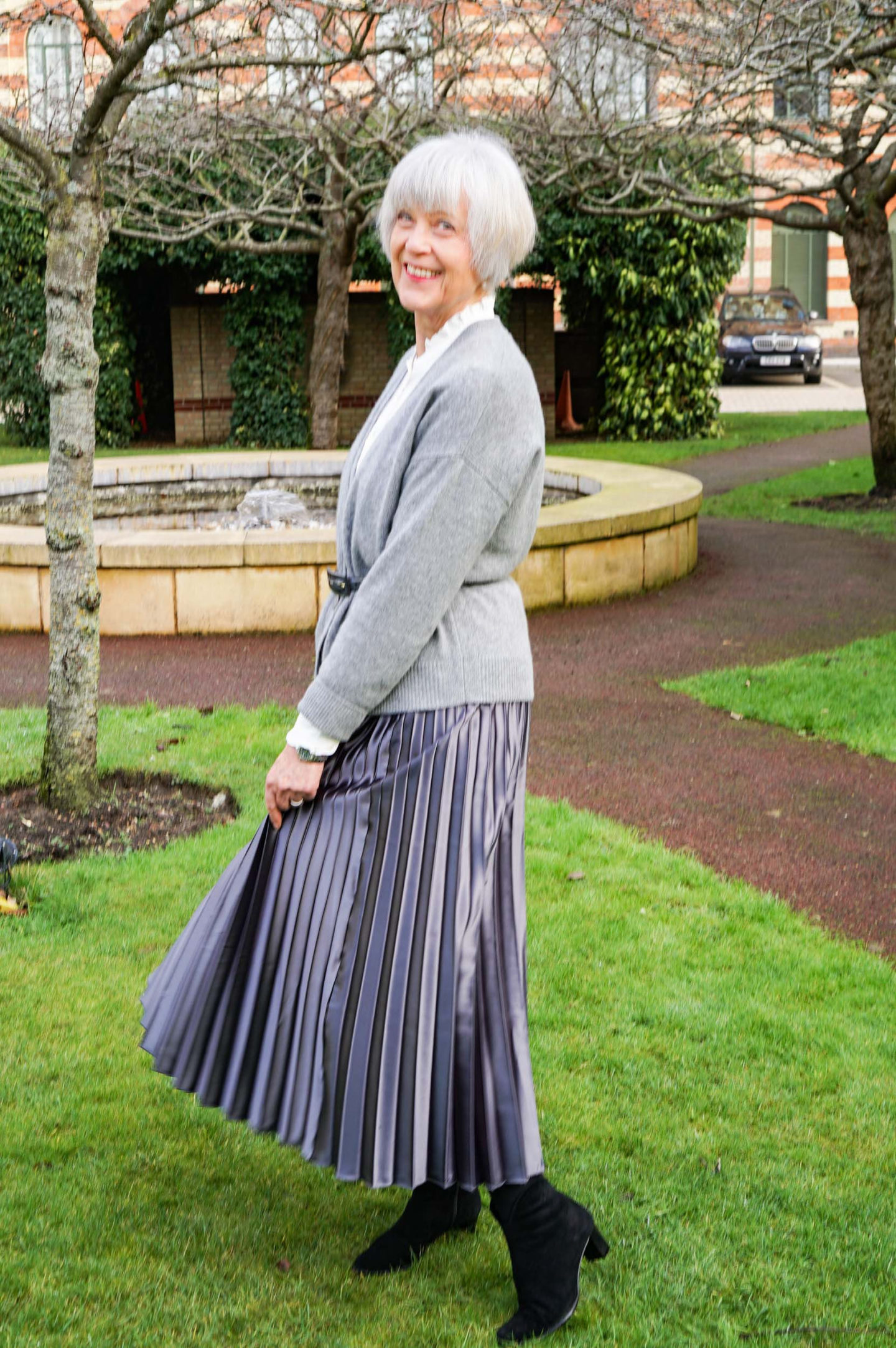 The joy of wearing a skirt again. I can't believe I am wearing a skirt after all these months of wearing either joggers or leggings. I was determined to add something new to my wardrobe that felt more feminine. This grey pleated skirt in the HopeFashionuk sale reduced from £95.00 to £47.50 was irresistible.
I am not normally a fan of pleated skirts as I have never found them very flattering on my pear shaped figure. However I was agreeably surprised when I tried this on one, it seemed to fall smoothly from the elasticated waistband without causing bulk around the hips.
I could not resist a twirl in the photo above.
I should imagine that it will pack well when we at last get to travel again.
Here I have teamed it with a simple V neck grey cardigan over my off white frill collar and cuff blouse. I think that it would look equally good with a simple roll neck sweater. I have added a narrow belt for some waist definition.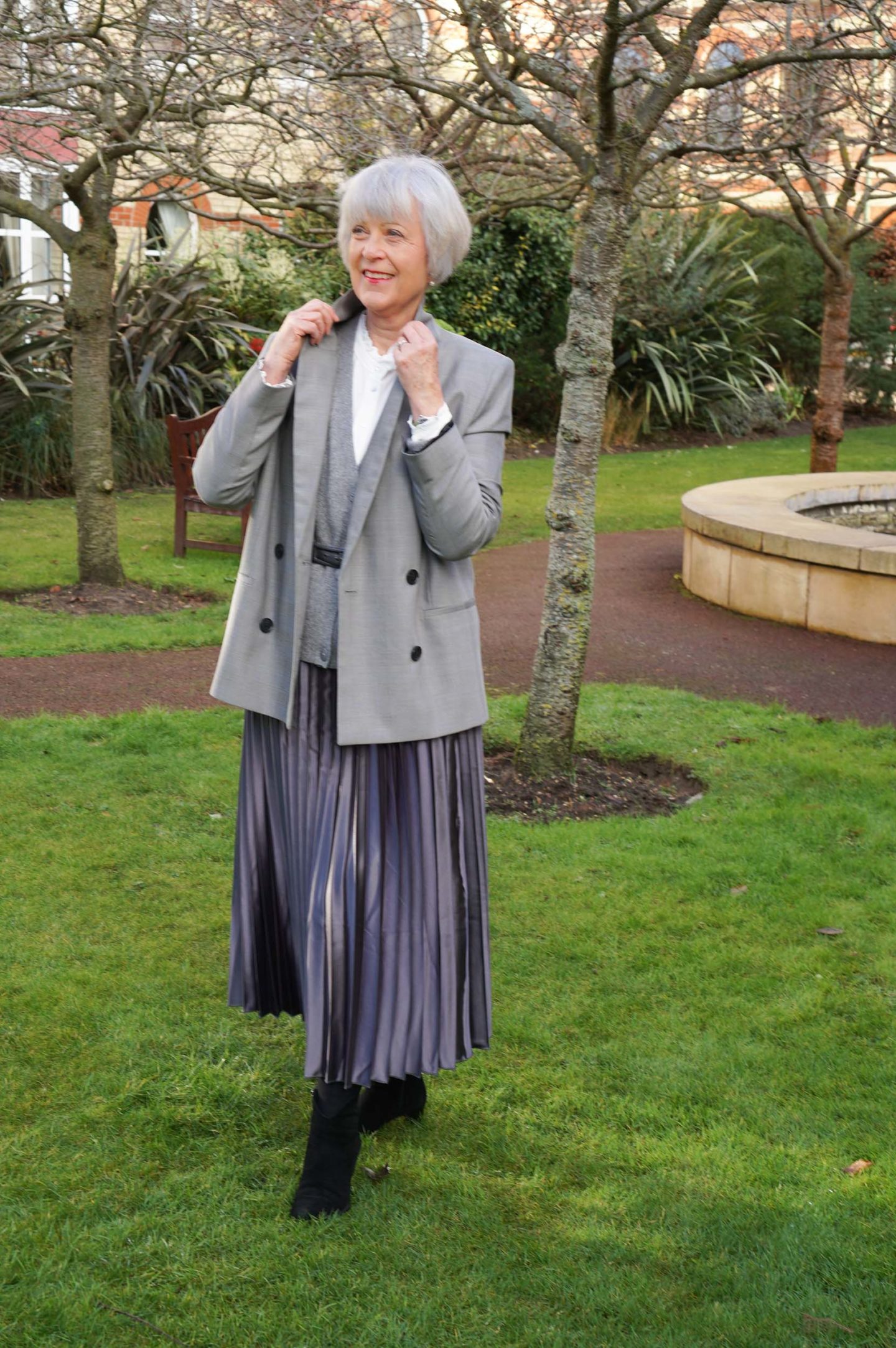 To smarten things up a bit I have added my favourite grey jacket (about three years old) and part of a suit plus my heeled black suede boots (many years old).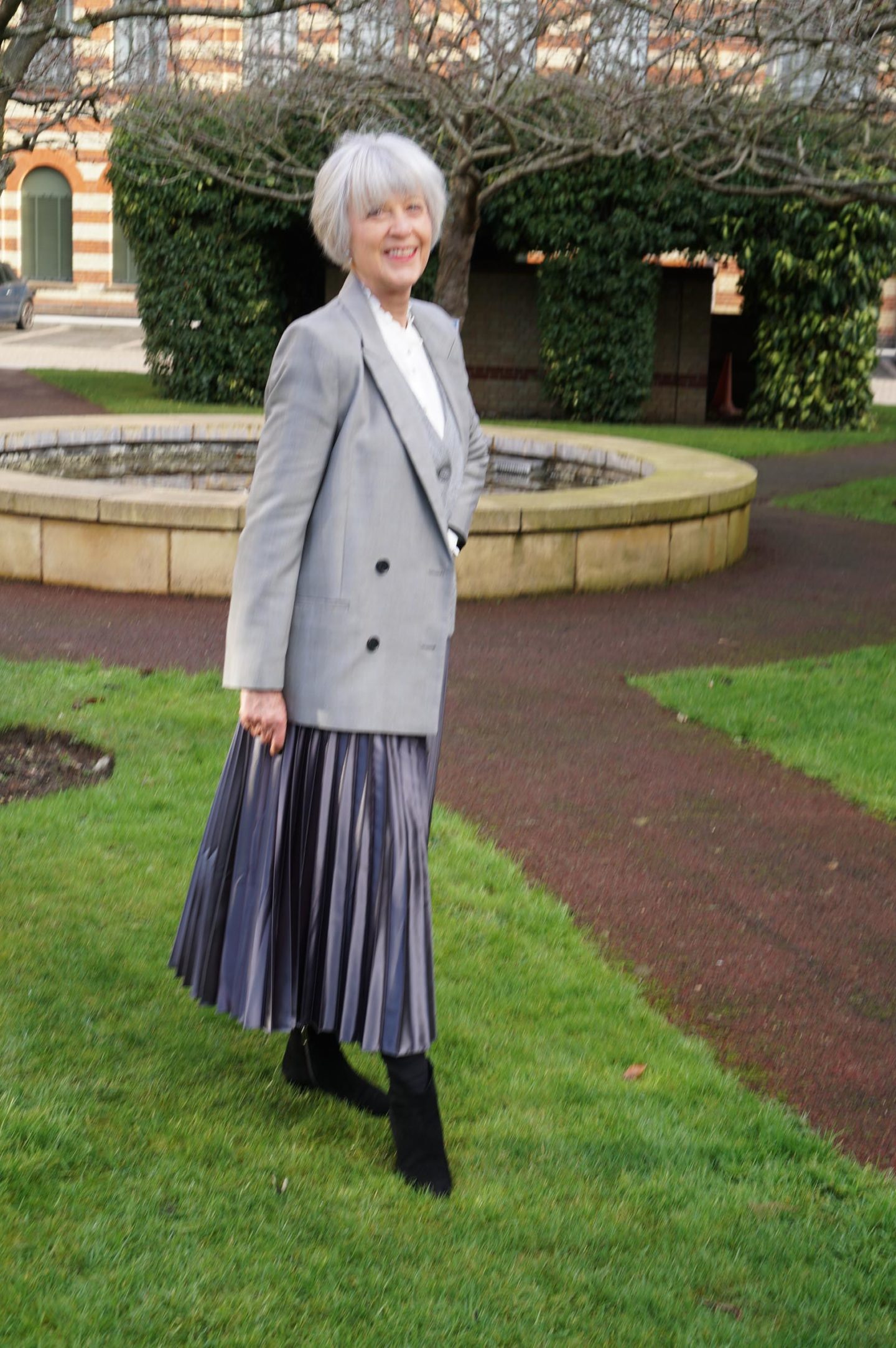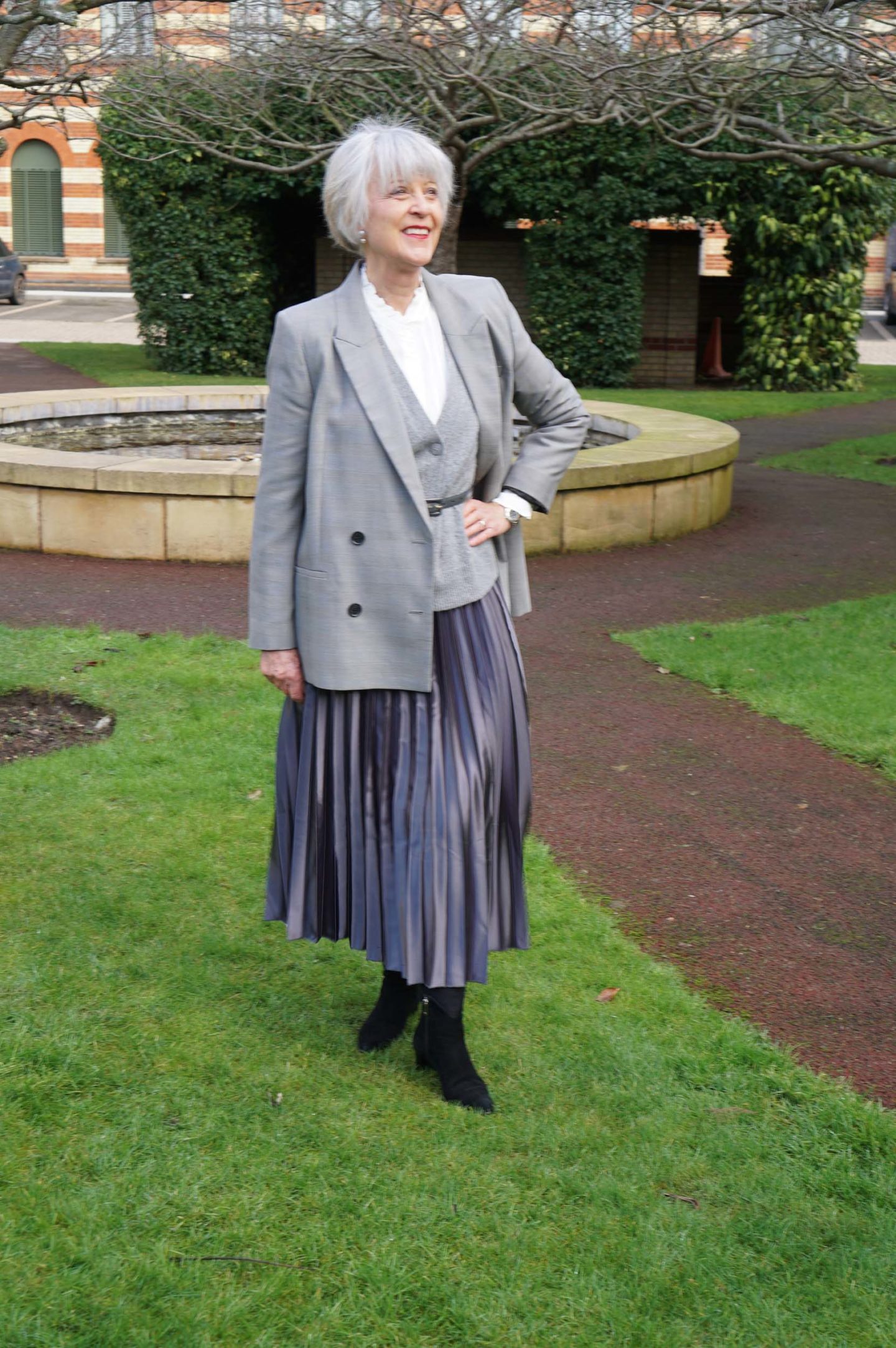 The joy of wearing a skirt again even if it was just for these photos which were taken in our communal gardens by Mr P. It is a classic style so should be a long standing addition to my wardrobe. I plan to wear it with a simple white tee shirt and sandals in the Summer.
My interview with Sheree Clark airs tomorrow at noon. Don't forget to sign up here if you want to listen to it. I hope that you enjoy it and do give me your feedback in the comments box.
The joy of wearing a skirt again – similar styles