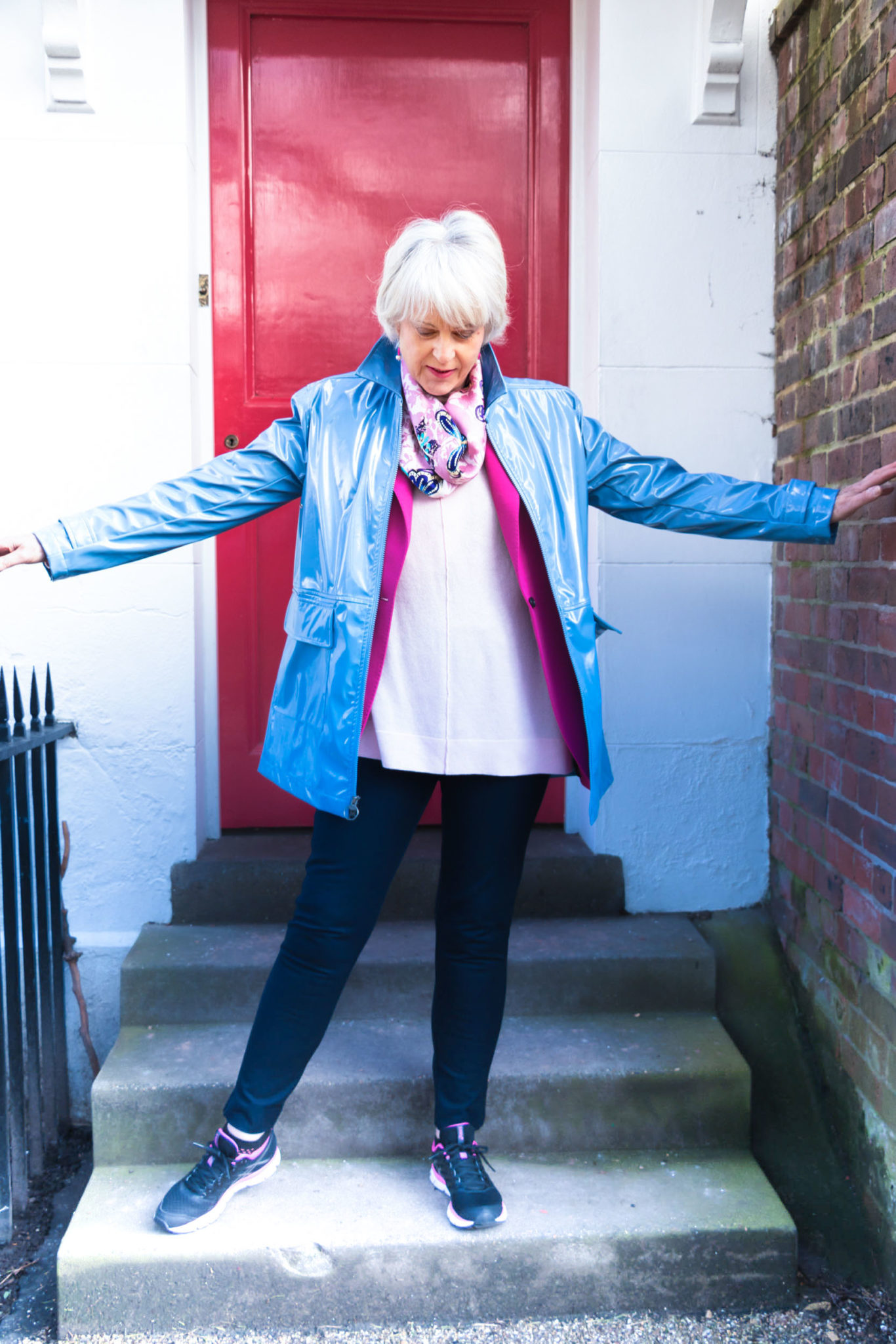 The art of layering is one of the most important skills you can learn. It offers so many benefits. When you layer your clothes successfully and creatively it will help you to 'shop your closet" and get the most out of your existing wardrobe. Layering is particularly essential if you live in a mercurial and changeable climate, as I do.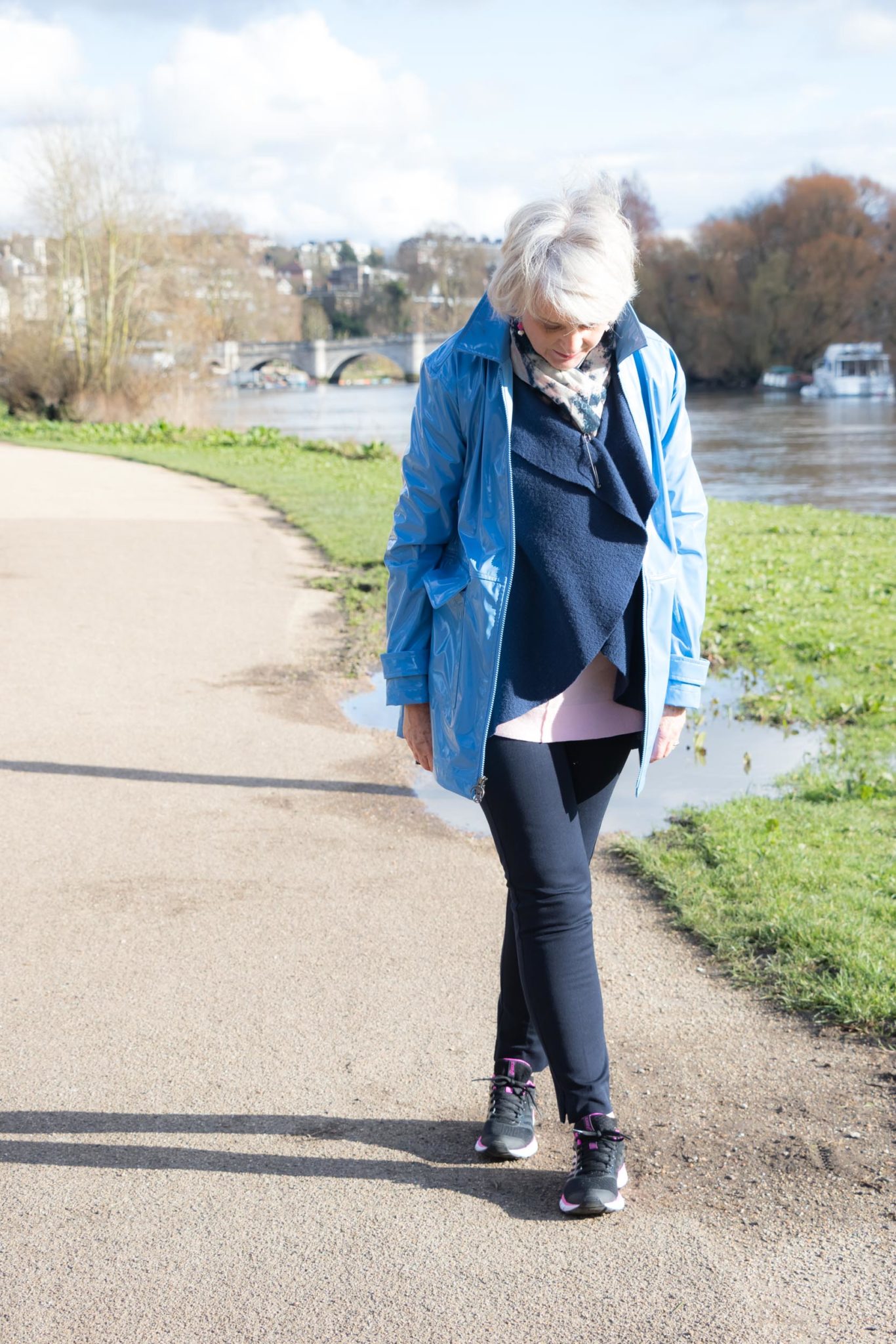 Layering can look amazing, especially if you choose your colours carefully. You can mix and match textures, shapes and patterns to find your own original style. Layering is also practical – being able to take off an item or add another layer, means you'll always feel comfortable temperature-wise. Which, let's face it, is pretty essential with the erratic weather we're encountering lately.
You will get so much more out of the clothes you already own if you mix up your pieces. You will look more individual. Another trick is to layer up your accessories. The addition of a flattering coloured scarf will not only draw attention to your face but will also ensure that you look chic and well presented even when wearing a pair of jeans.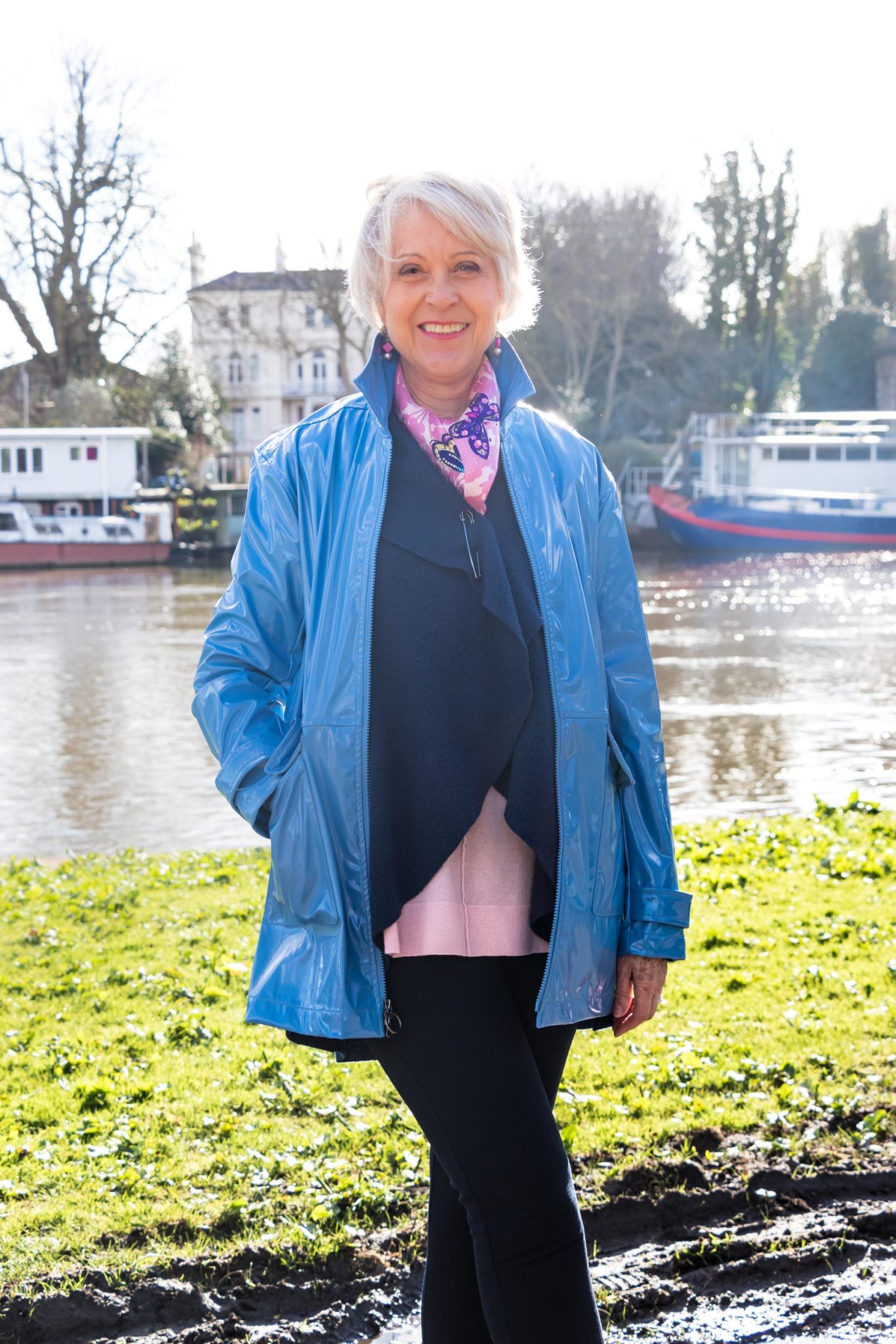 My blue raincoat is by Lands's End. You have seen it before here. My bright pink jacket (peeking out from under my raincoat) is from Joseph. My navy sleeveless boiled wool vest is from Hopefashionuk. It is now in their mid-season sale reduced from £85 to £51 (also available in black). You might also like to have a look at the HopefashionuknewSpringcollection. They are experts in layering pieces. Navy trousers by MarksandSpencer(US link) Pale pink swing sweater WooOvers.
Layer ideas: