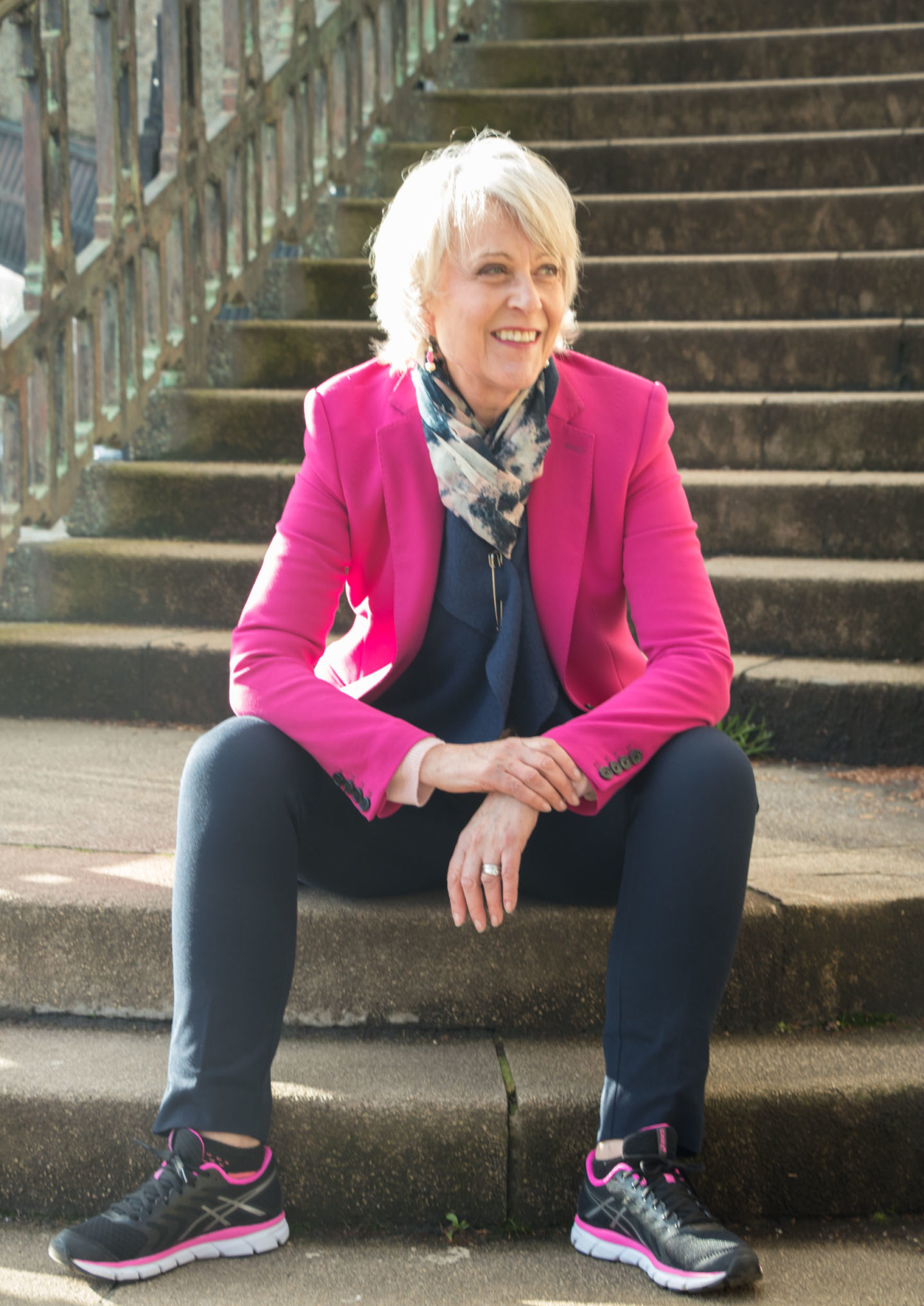 How to dress down classic styles. Seeing the same pieces in your wardrobe season after season can get a bit boring. So I decided to play around and experiment. I wanted to mix things up a bit. To dress down my more formal coats and jackets. Here I have teamed my pink jacket with a pair of trainers and my slim fit dark navy trousers.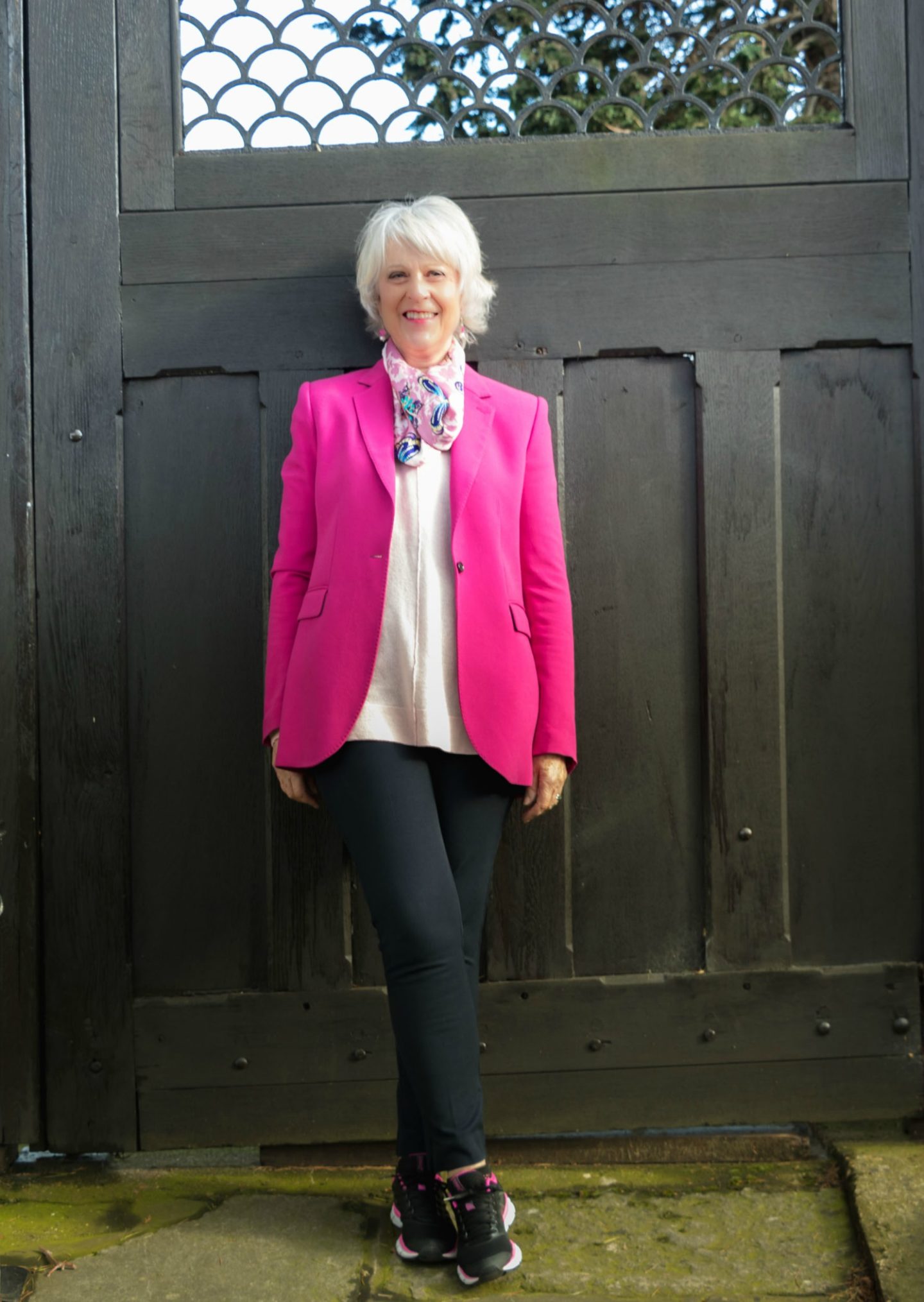 My bright pink jacket is from Joseph. It is at least four years old, see how I wore it back in 2015 here. Joseph jackets are pricey, however, they are well tailored and if my experience is anything to go by, mine has been worth the initial cost. I have definitely got value for my money from this pink one.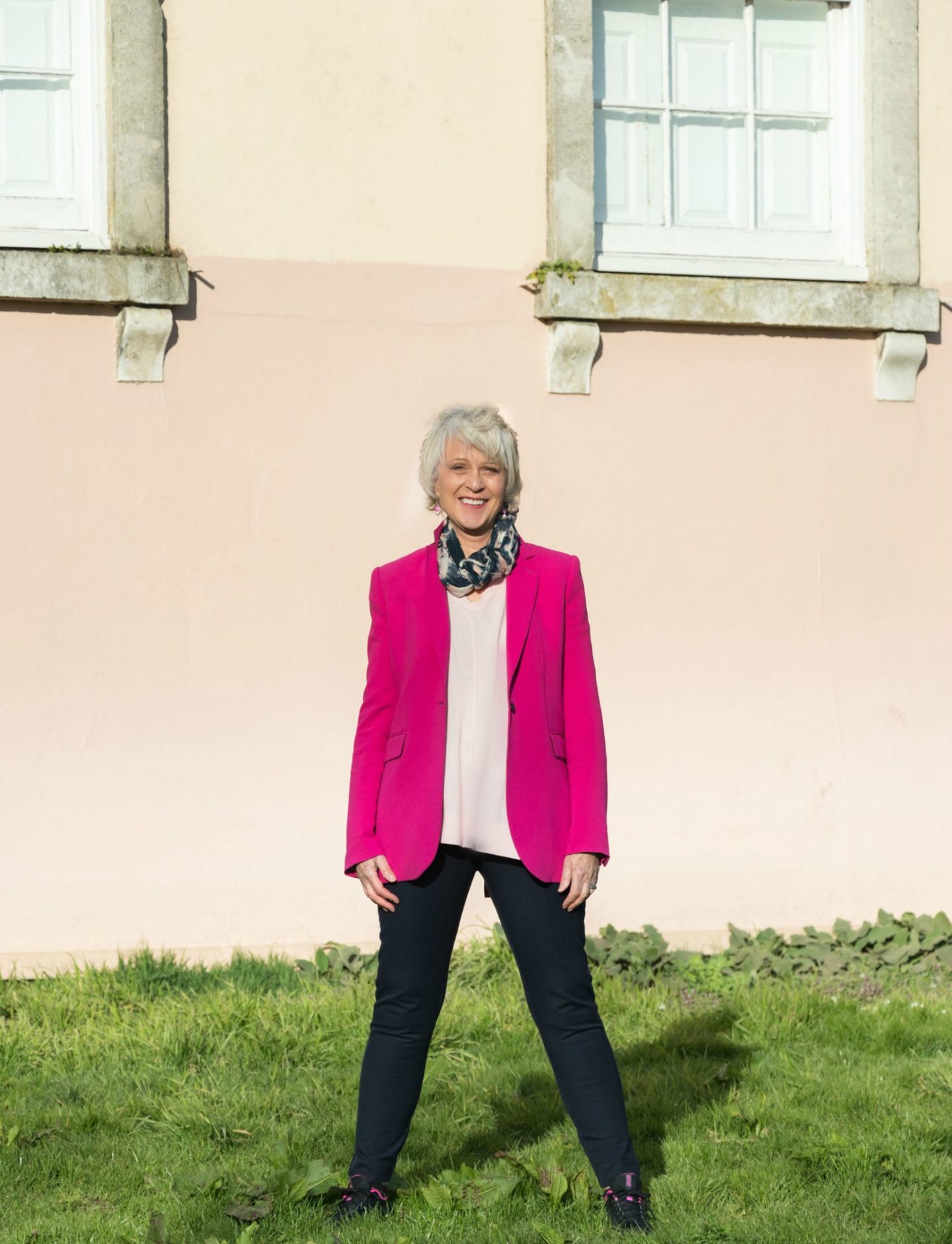 My navy trousers are by MarksandSpencer (US link) and my trainers from Asics.
Shop the look:
How do you get the most out of your wardrobe?
The photographs were taken by Laura Hines, follow her Instagram, at Richmond.