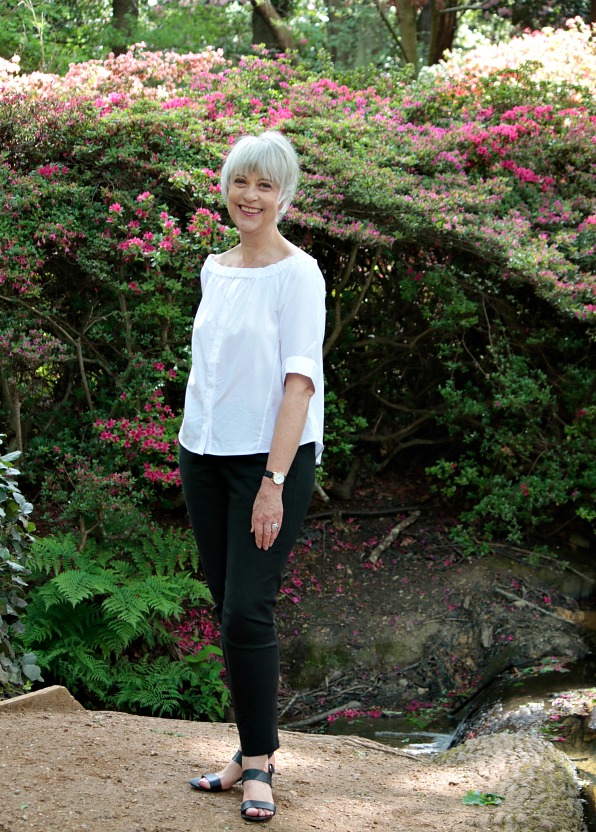 I have always loved off the shoulder tops. I can remember having some beautiful ones in my 20s; that I wore every summer. I think I must have realised that it flattered my "pear shaped" figure. Not that I had heard of a woman's body being compared to a fruit back then.
Some things definitely change and one of them is the shape of our bodies as we get older; the proliferation of those pesky wrinkles and certain muscles that have given up holding things together.
Luckily our shoulders seem to be immune from the above and can be an area that we can still continue to expose without looking too mutton. At least that is my opinion. As these tops are called "Bardot" I simply have to take mine with me on my next trip to St. Tropez. The one I am wearing is cotton by Whistles. This is now sold out however they are now offering a similar one in linen. I am looking forward to wearing mine on balmy evenings in the South of France.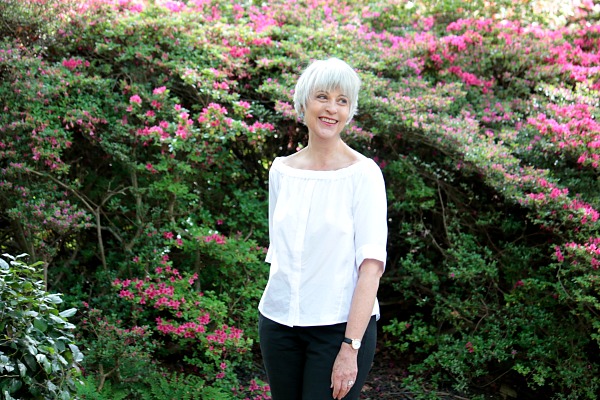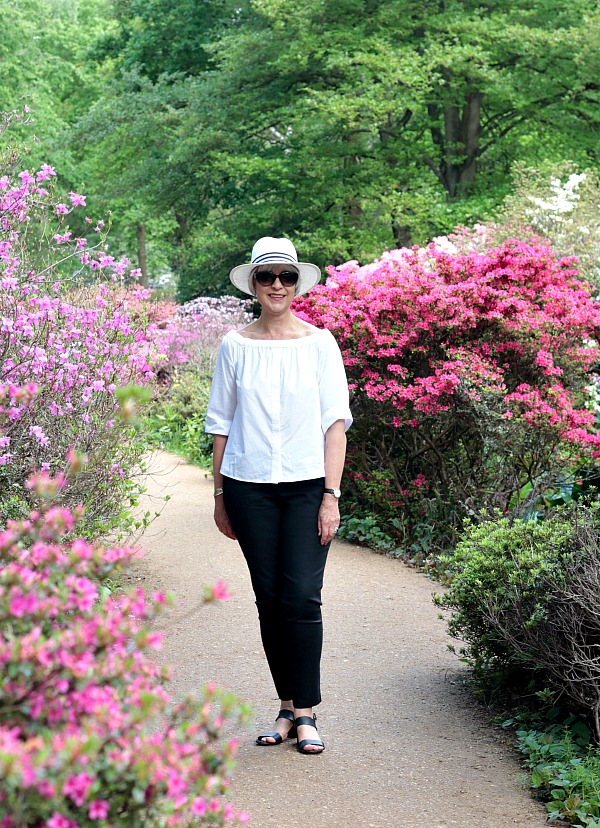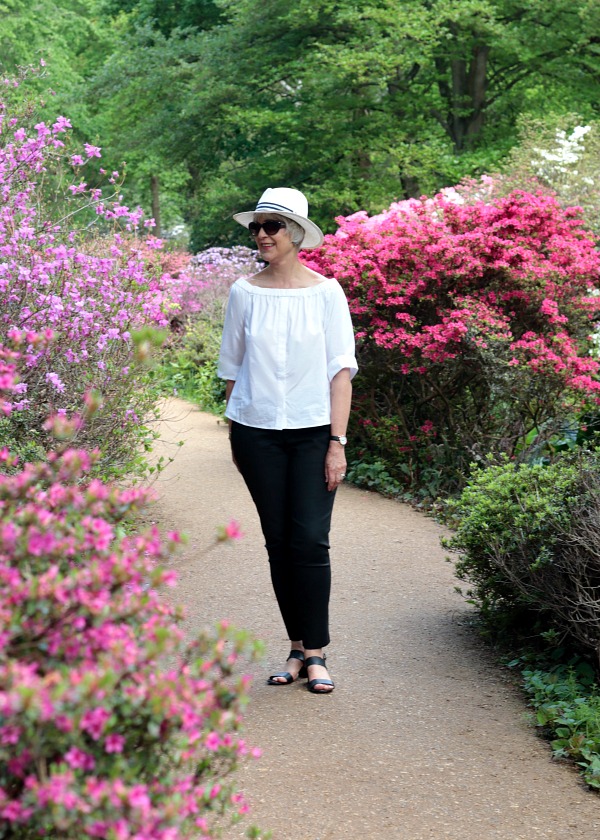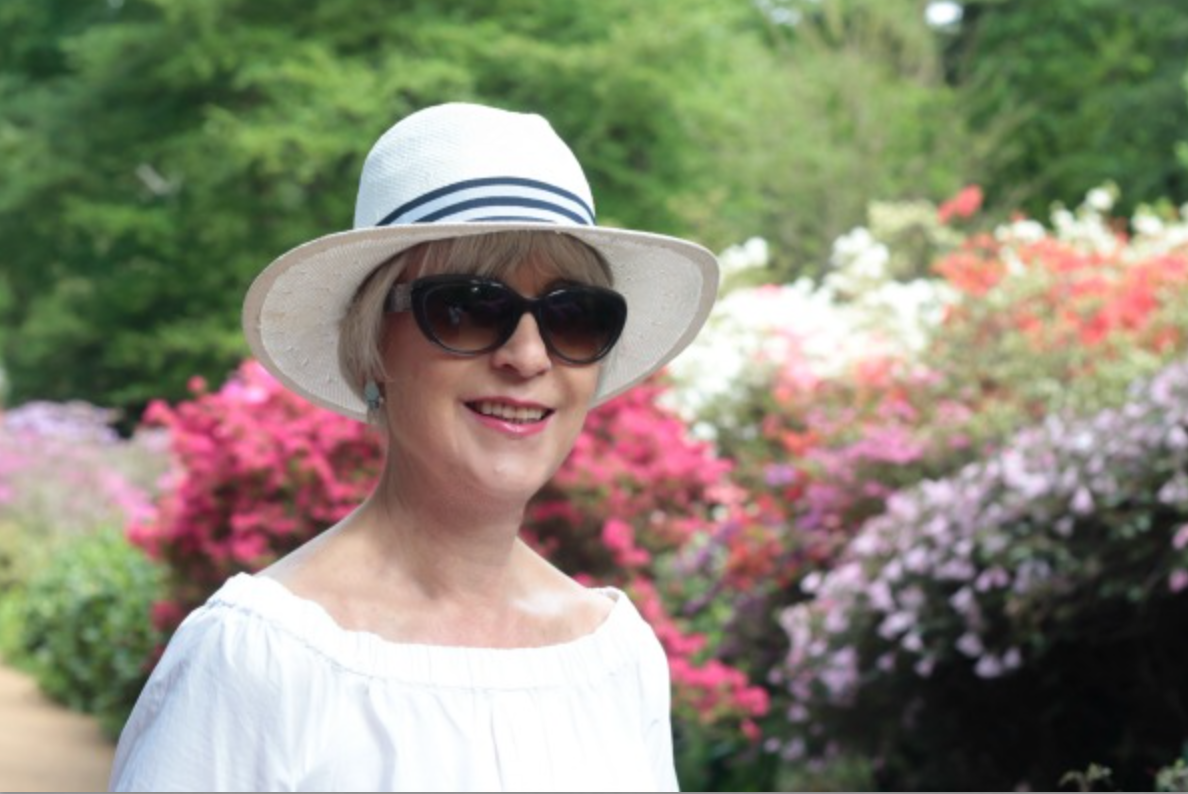 These gorgeous photos were taken by Julie (aka Jaf_in_the_box). Julie is a French girl, mum of 3 who has a passion for photography and has recently joined the blogosphere. You can see more of her beautiful photographs on her Instagram or read her Lifestyle blog at www.jafinthebox.wordpress.com. Do pop over not only does she share her stunning photos she also features delicious french recipes.
The photos were shot at Isabella Plantation in Richmond Park. If you are visiting the UK in the Spring you must must go there. As you can see from the photos the Azaleas are breathtaking.
Top from Whistles (selling out fast). Trousers from Uniqlo
SHOP BARDOT TOPS
Linking to 40+Style. Wearing white for summer.
Linking to Notdressedaslamb. See how Catherine wears her off the shoulder top.