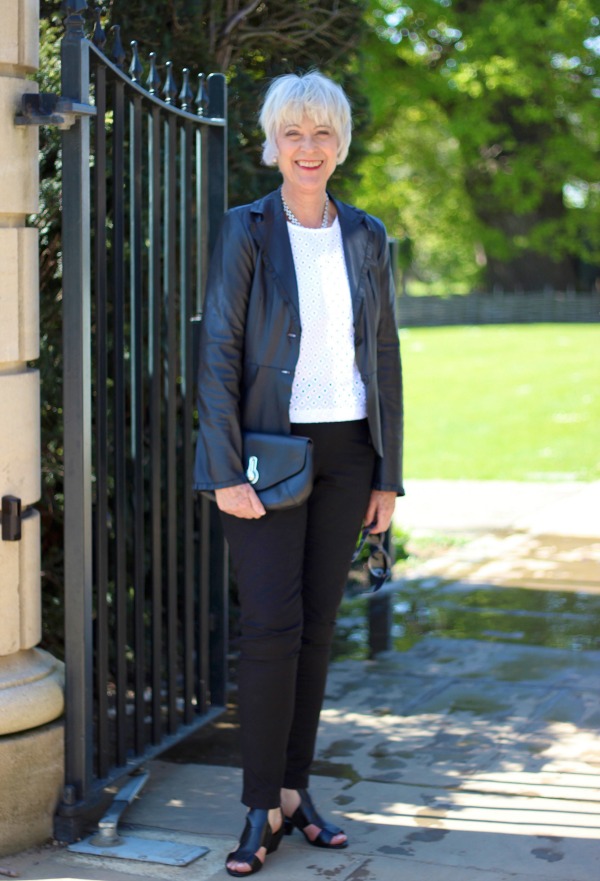 Lace and especially broderie anglaise has a romantic and "girly" feel to it. I remember wearing a gorgeous white broderie anglaise dress as a child. I loved it and was very sad when I finally grew too big to wear it.
Lace and broderie anglaise can be worn in a sophisticated and grown up way. How I interpret the look.
This depends on what other items you team it with and the accessories you use to finish the look.
I have teamed this very pretty 3/4 sleeve white top by WinserLondon with a tailored masculine style leather jacket and slim leg trousers.
I am pushing the boat out and being adventurous, for me anyway, with my shoes. They are gladiator style sandals with a block heel. They have relatively high fronts and fasten round the ankles. This offers sufficient support to avoid the "wobble factor".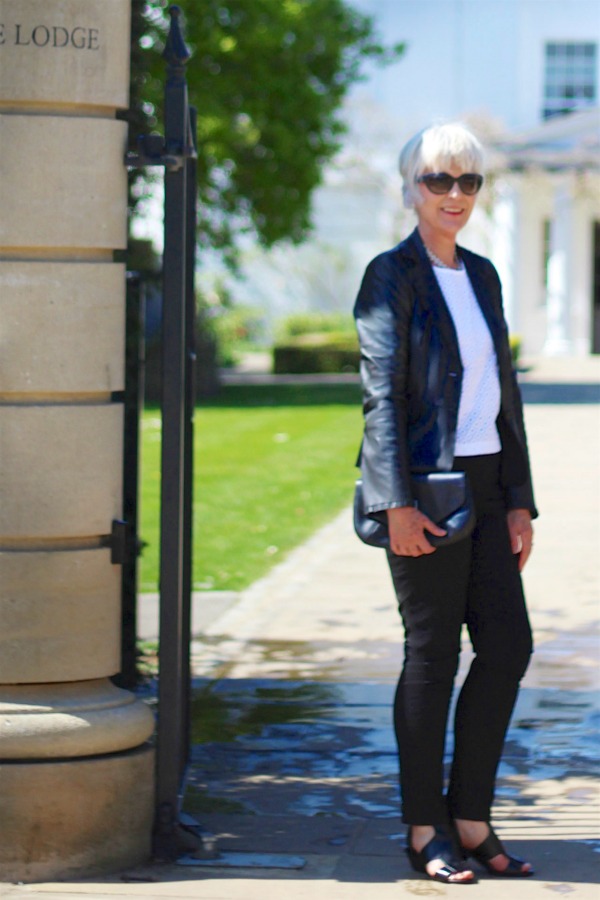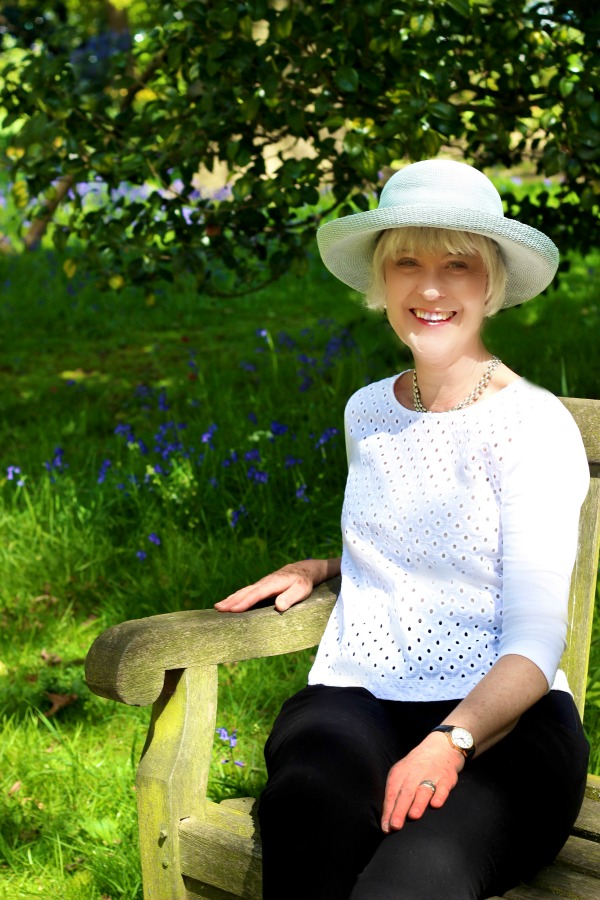 Photos by Laura Hines.
Location: The beautiful Pembroke Lodge in Richmond Park. Wonderful walks, sit in the gardens and have a picnic or take lunch or tea in the restaurant.
You can see the top in greater detail above worn with one of my favourite sun hats.