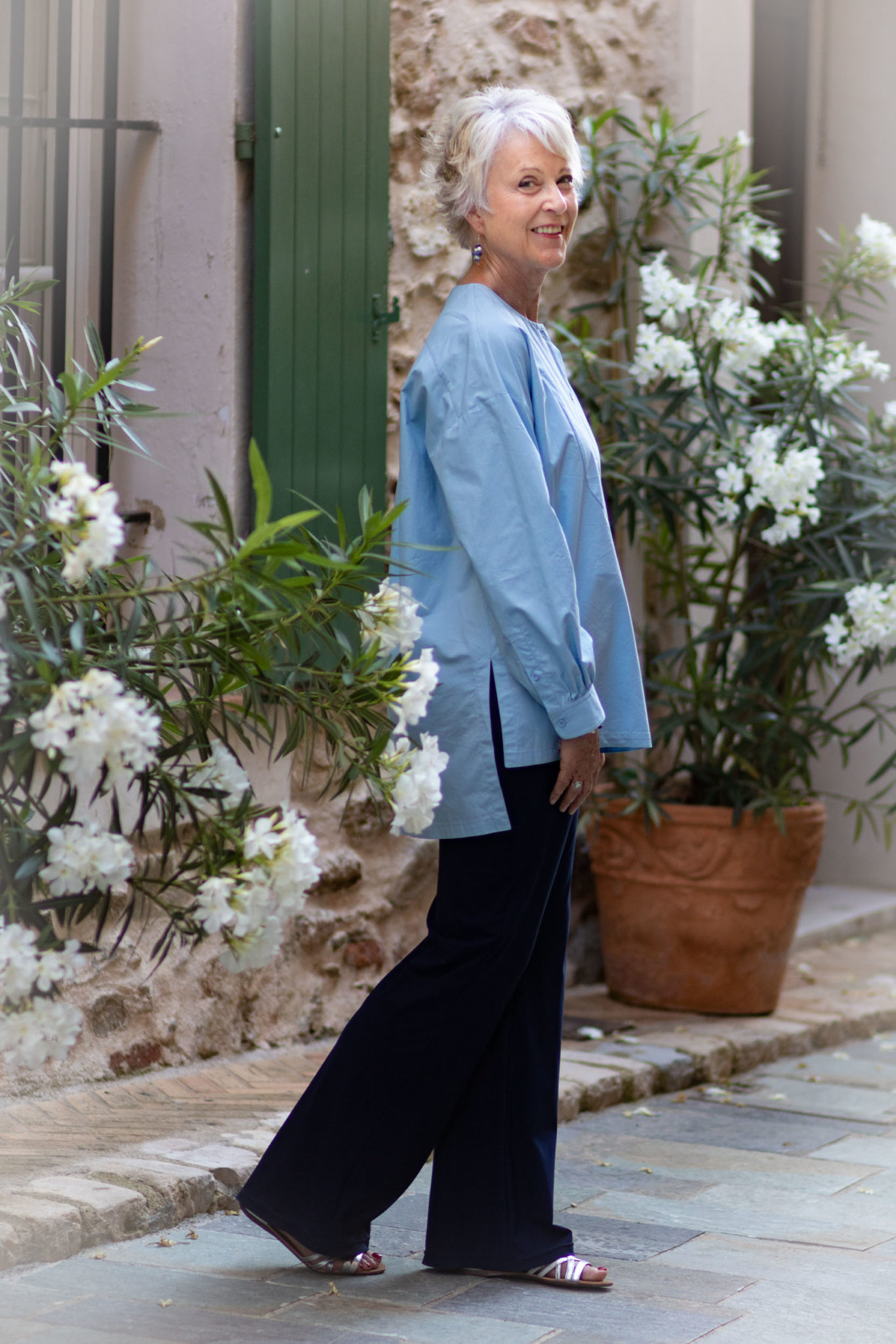 The weather here in London continues to be as hot as it was in Grimaud when these photos were taken, When the temperatures are high I like to wear linen and cotton. I don't like the feel of tight restricting clothes in hot weather. I find that anything clinging feels claustrophobic.
Just before I went to France I was wandering around John Lewis and discovered their Kin Brand. It has a streamlined clean aesthetic with a slight Scandinavian feel. The look is not that different from Cos, however, I found the styles slightly less voluminous.
I could not resist this long sleeve cotton top. It is 100% cotton and I like the way the back is longer, great for covering the bum. It seems to have sold out. So I have selected several tops by Kin that you might like.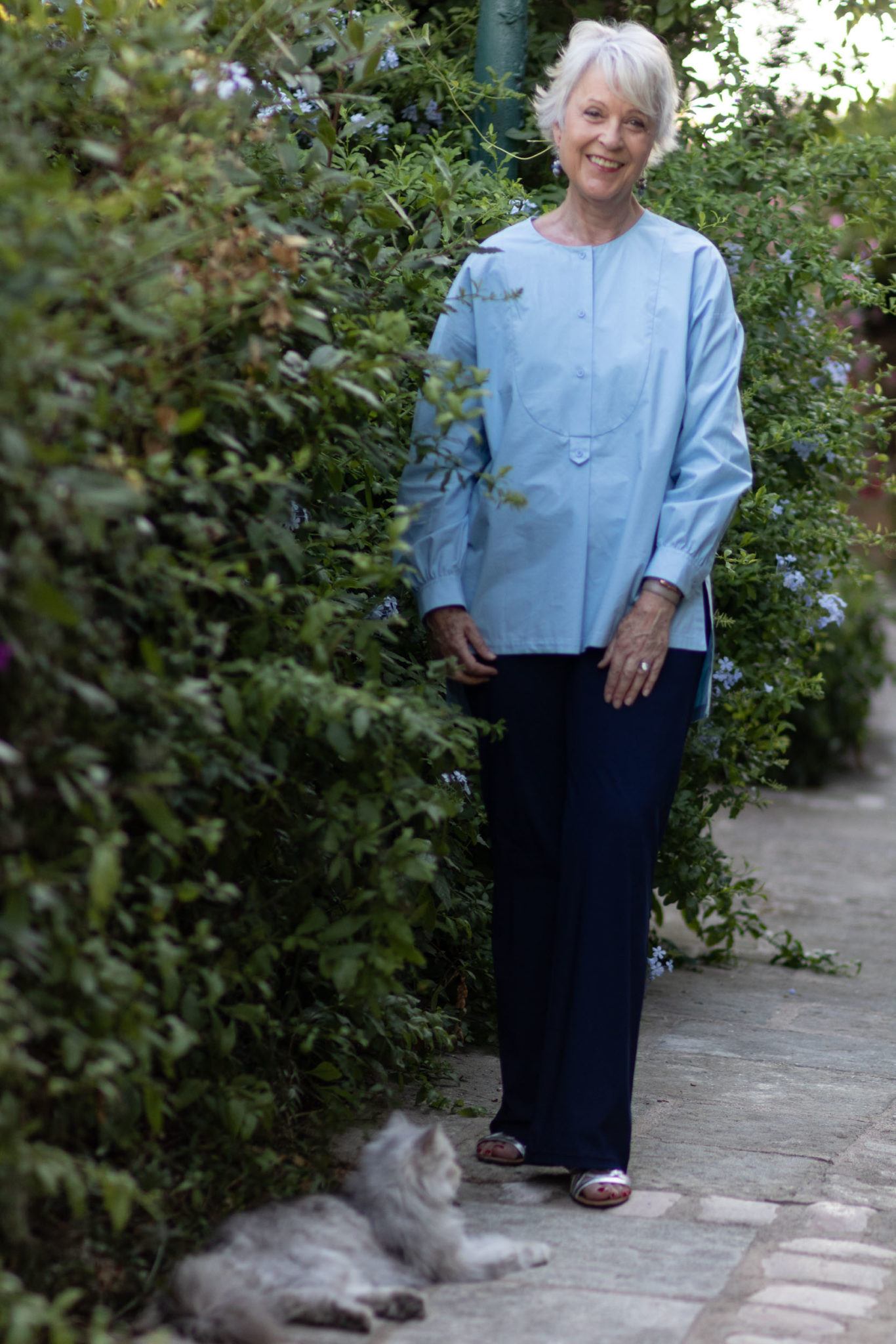 How I style my cool cotton Summer top with my navy foundation trousers from Hopefashionuk (you can see how I wore them with Cos tee here) and a pair of silver sandals M&S (a few years old) similar here and here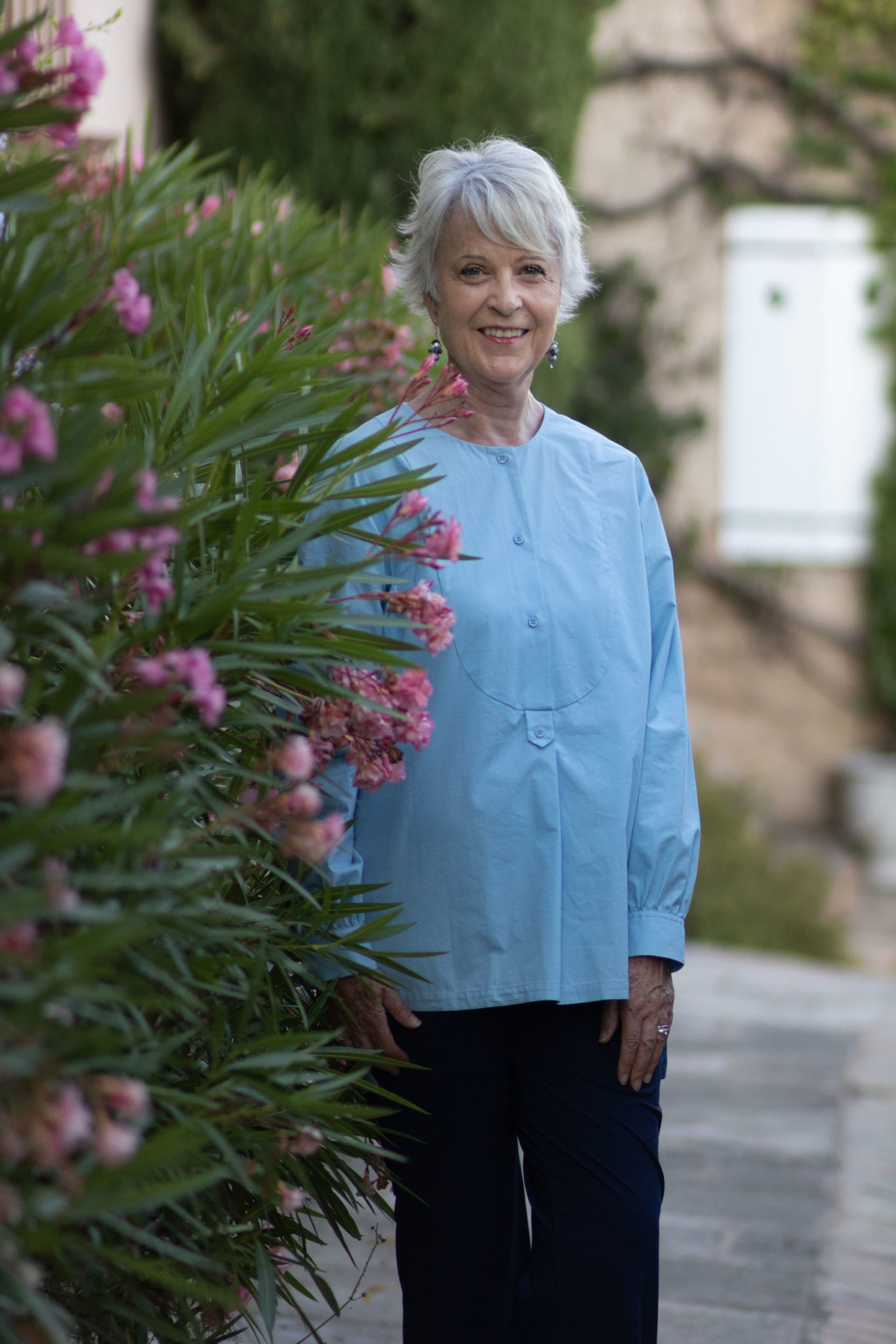 Selection of blue shirts:
My earrings are new. I bought them the day before from my favourite stall in the market. You can take a look at her site here. She makes all the jewellery herself.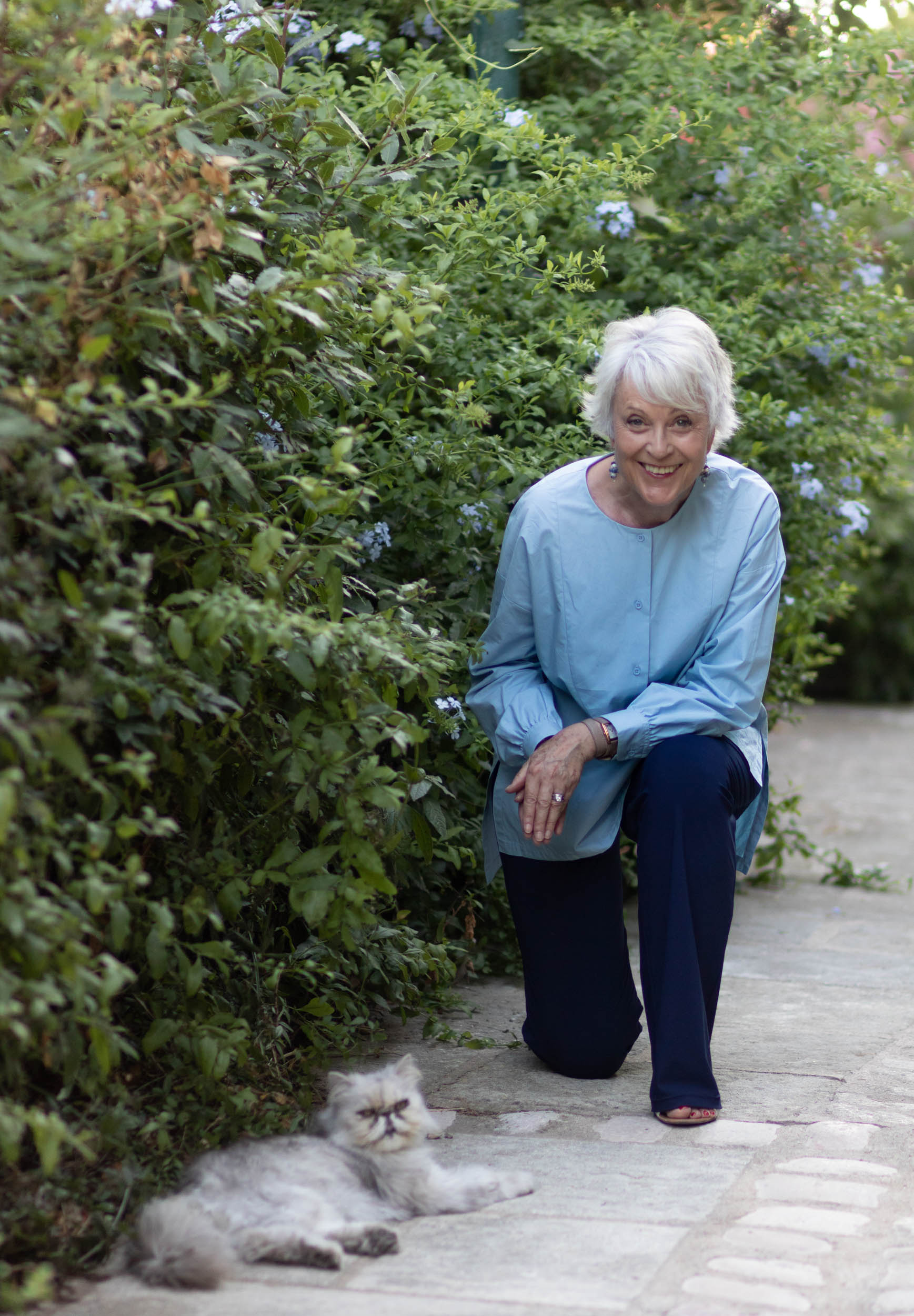 Grimaud is known as "Le village des chats". This guy wanted to join in the photoshoot. Perhaps he wants to become an Instagram star.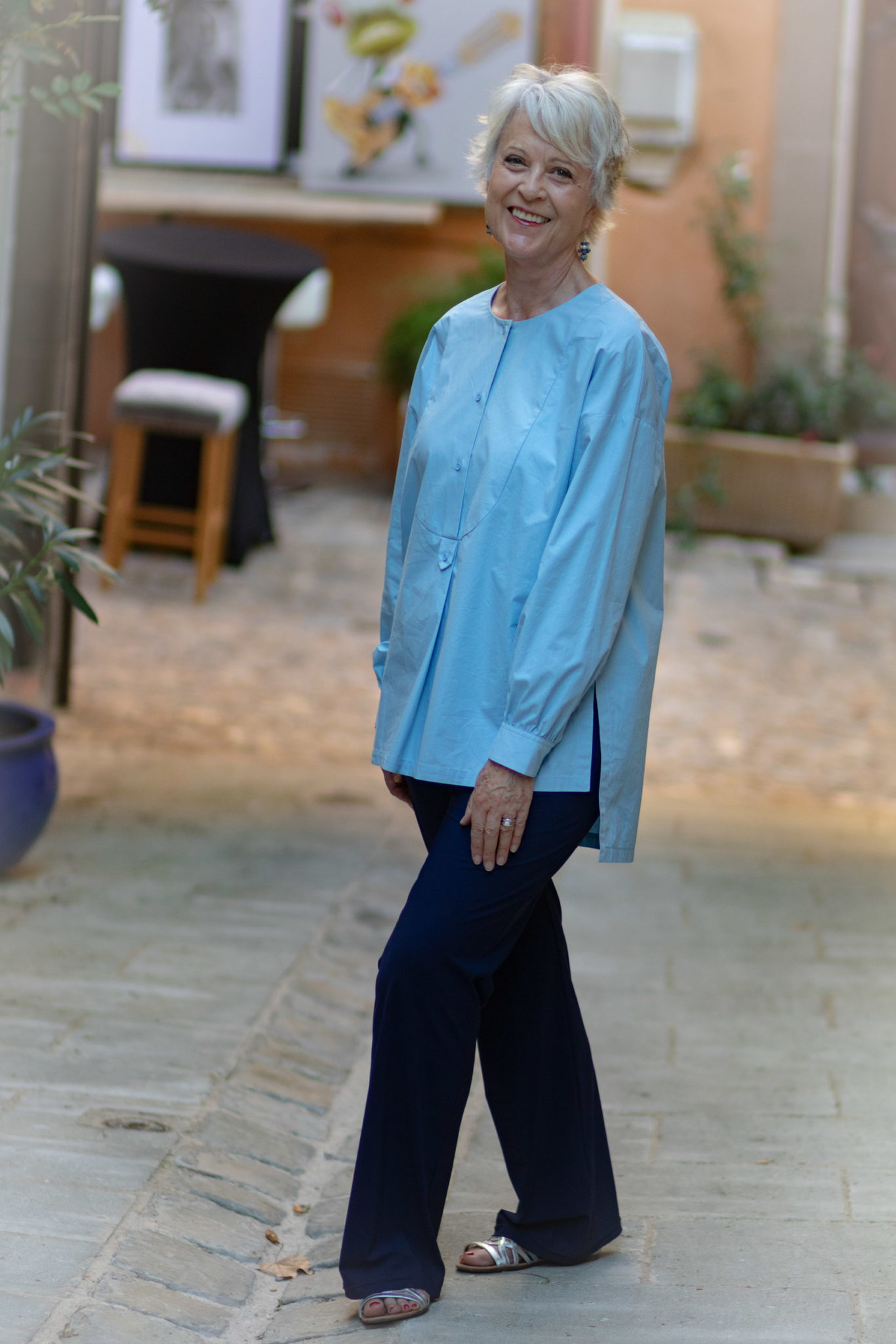 Photos by Dee. They were shot in the village of Grimaud.
PS. The Nordstrom Anniversary sale is now open to everybody. You can check the bands I favour here. The Beauty sale is always good value for stocking up on basics like brushes and equipment and skincare as well as trying out new make-up.