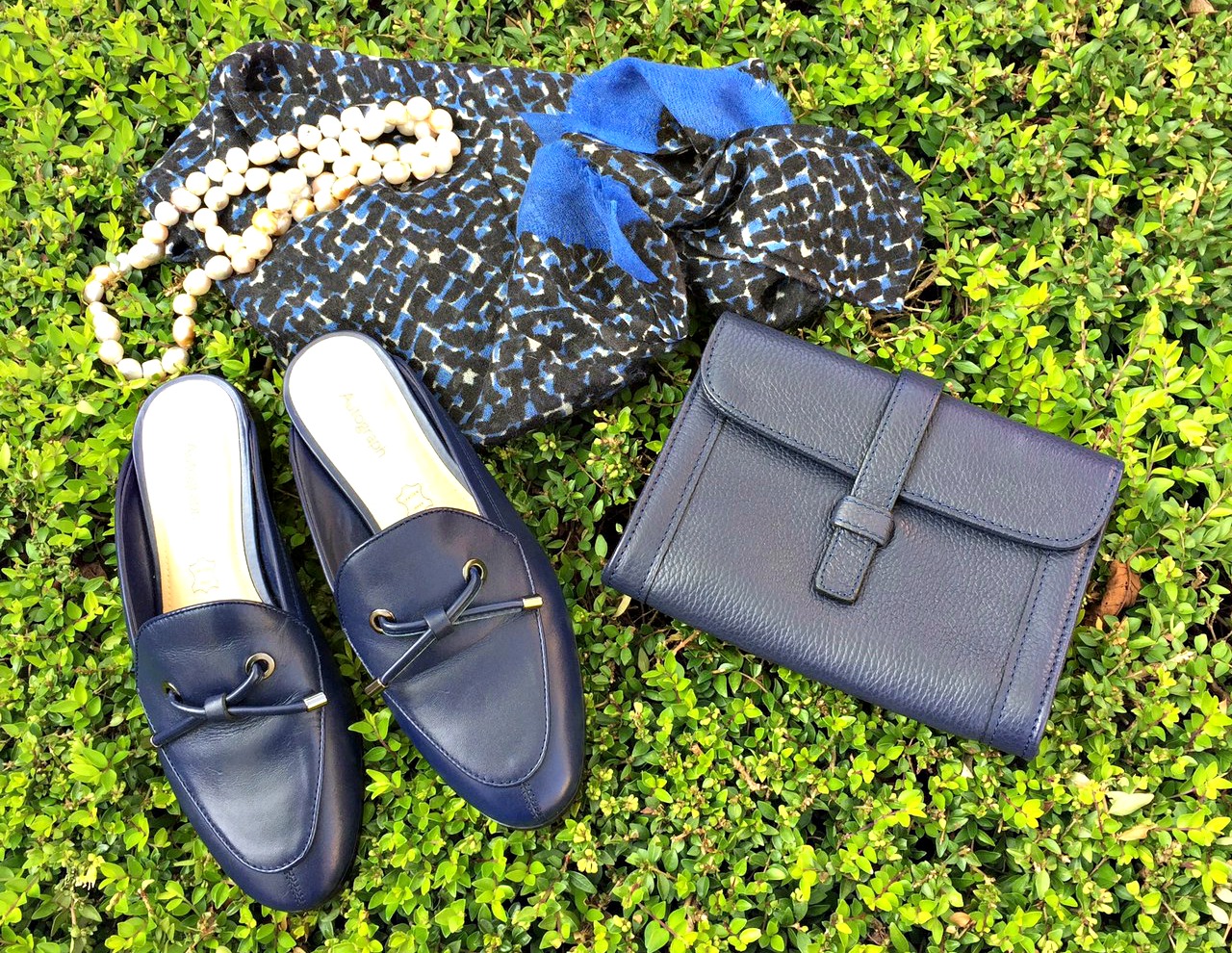 I have resisted the new style "mules" for some time now. They were in evidence last year and my initial reaction was no way. How could you possibly walk in these shoes? Surely they will slip off.
Well the trend has endured and mules continue to be very much in evidence this season. So I thought I would try a pair. To my surprise they are not only comfortable but practical. My navy mules are by Marks&Spencer (US link). They are also available in red.
Having decided they are a good addition to our summer wardrobes I did further research. I discovered mules are available in a wide variety of styles and colours. I have chosen a selection of fun and decorative options for you to consider.
I am not sure I would wear them whilst carrying one of my grandchildren up and down steps or drive in them. However they will be very useful come summer. I will be adding them to my suitcase when I head from the South of France at the end of this month.
Haves you tried a pair yet and if so what do you think?