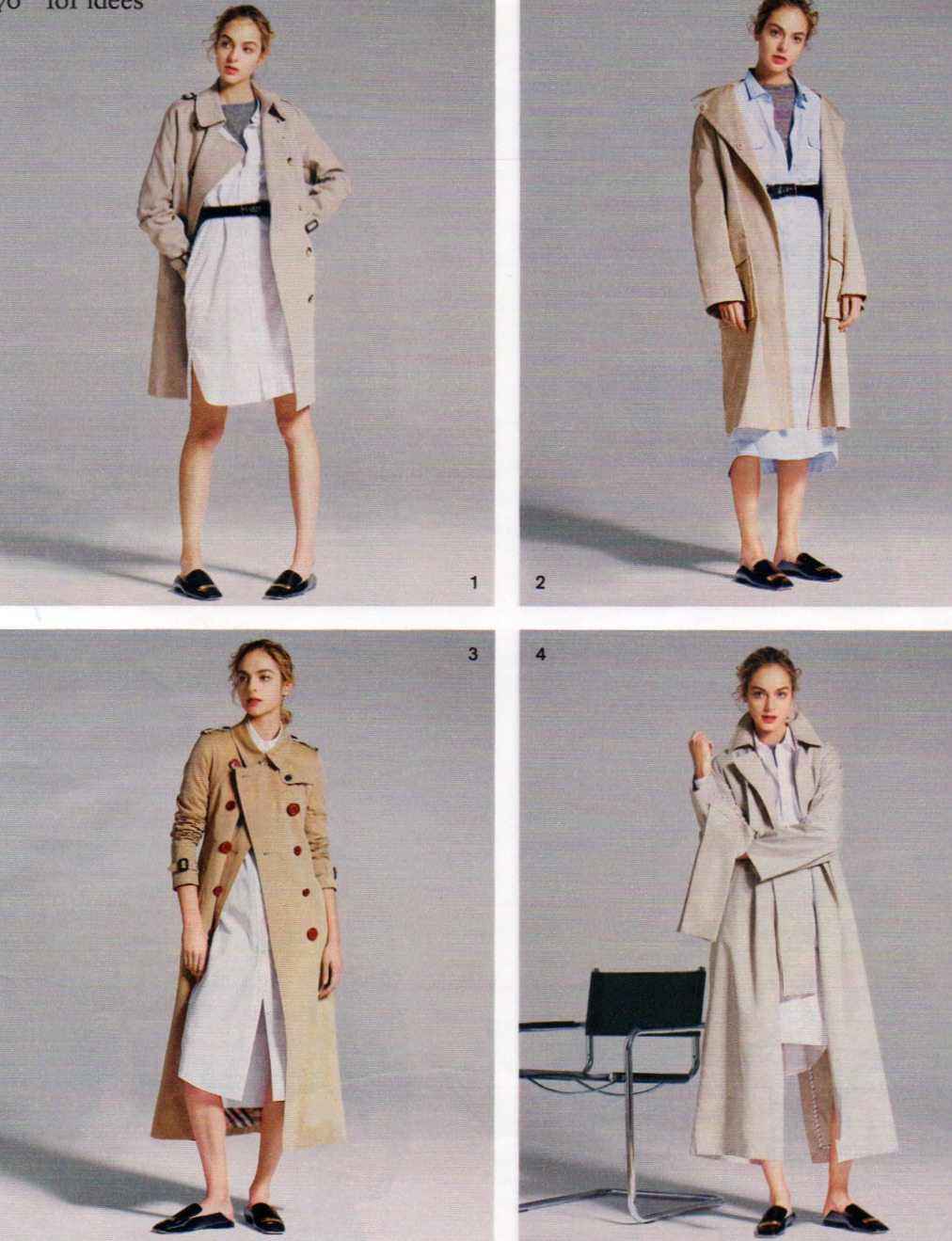 Trench coats seem to have grown in size this season. The trend for Spring is for oversized and longer. The look is more casual. Less rigid and severe.
As I have mentioned before when I am in France I love reading the french magazines. One of my favourites is Femme Majuscule. They have an excellent section on La Mode. In a recent addition they featured trench coats but not as we know them (see above). Loose and casual was the way to go. I have always loved trench coats and can still remember a wonderful grey version I had for many years. It finally wore out. I do find on us older women they can sometimes look "too classic" and a bit "buttoned up." For this reason I have not owned one for a few years now.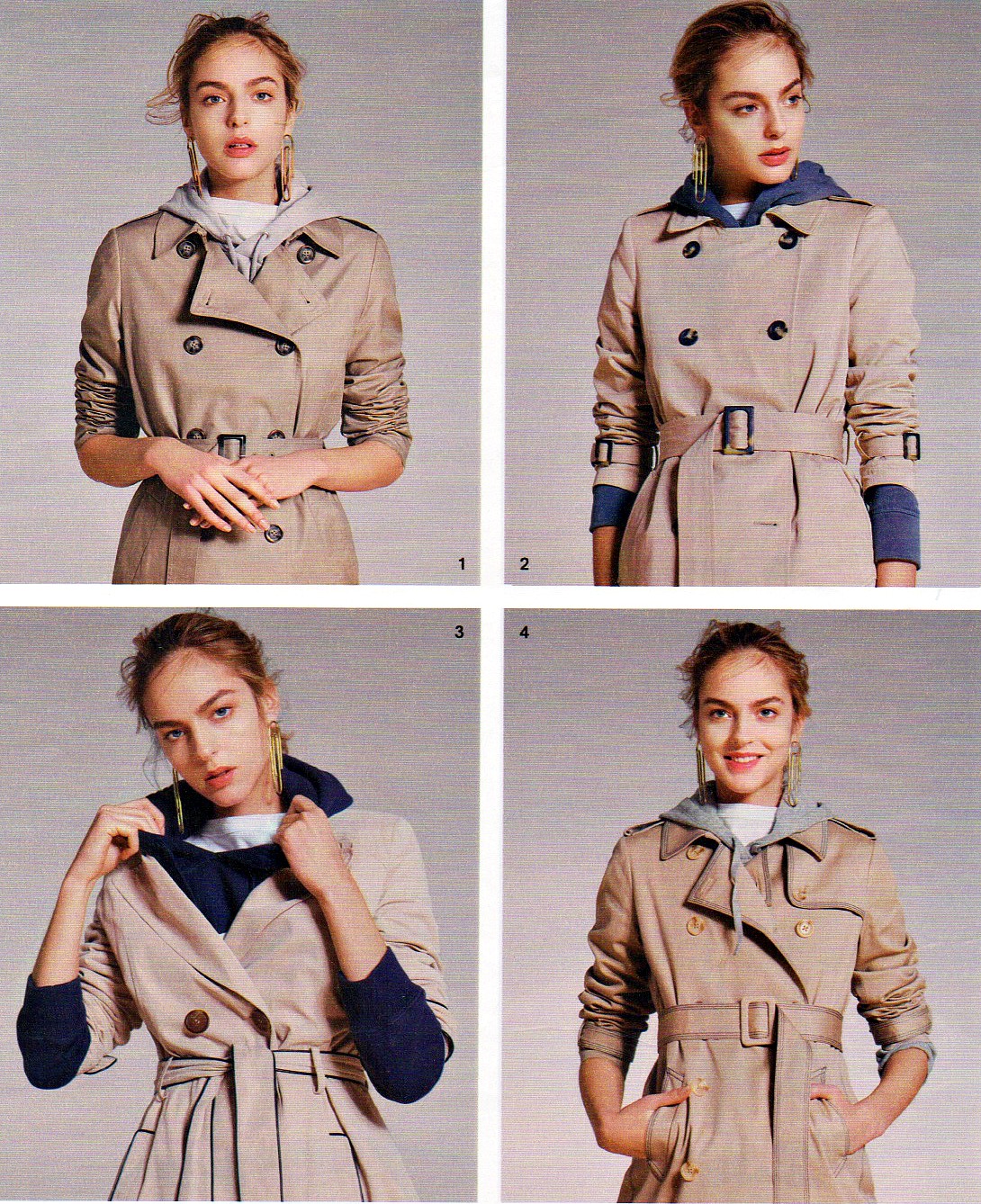 I like the touch of the casual looking sweaters worn underneath these classic styles. The rolled up sleeves add a touch of nonchalance and casualness.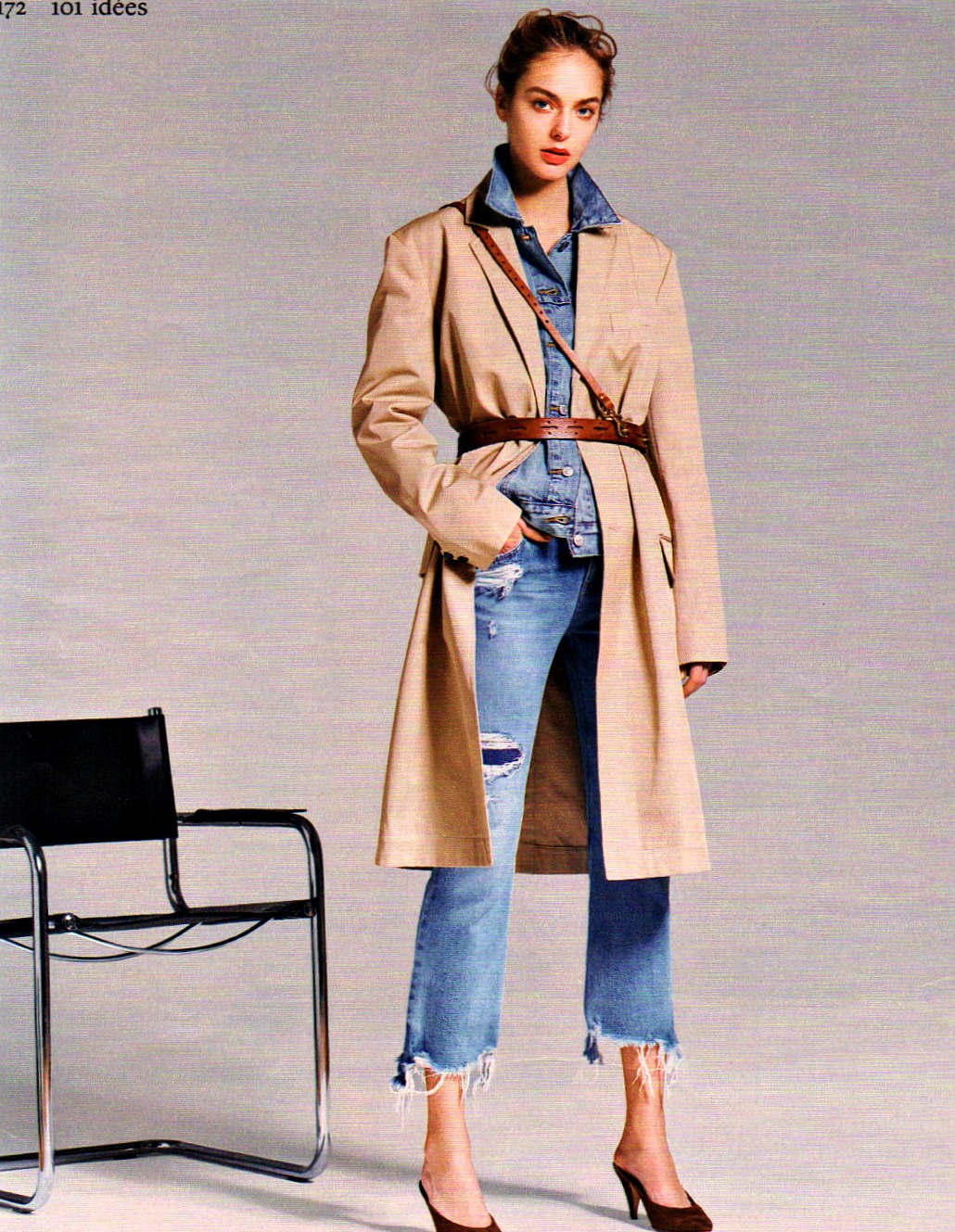 I am not going to go this far. I don't wear torn jeans! I might try the casual belt look.
I have just purchased this trench in beige from Marks&Spencer. (also available on US website). Photos of me wearing it will be published soon.