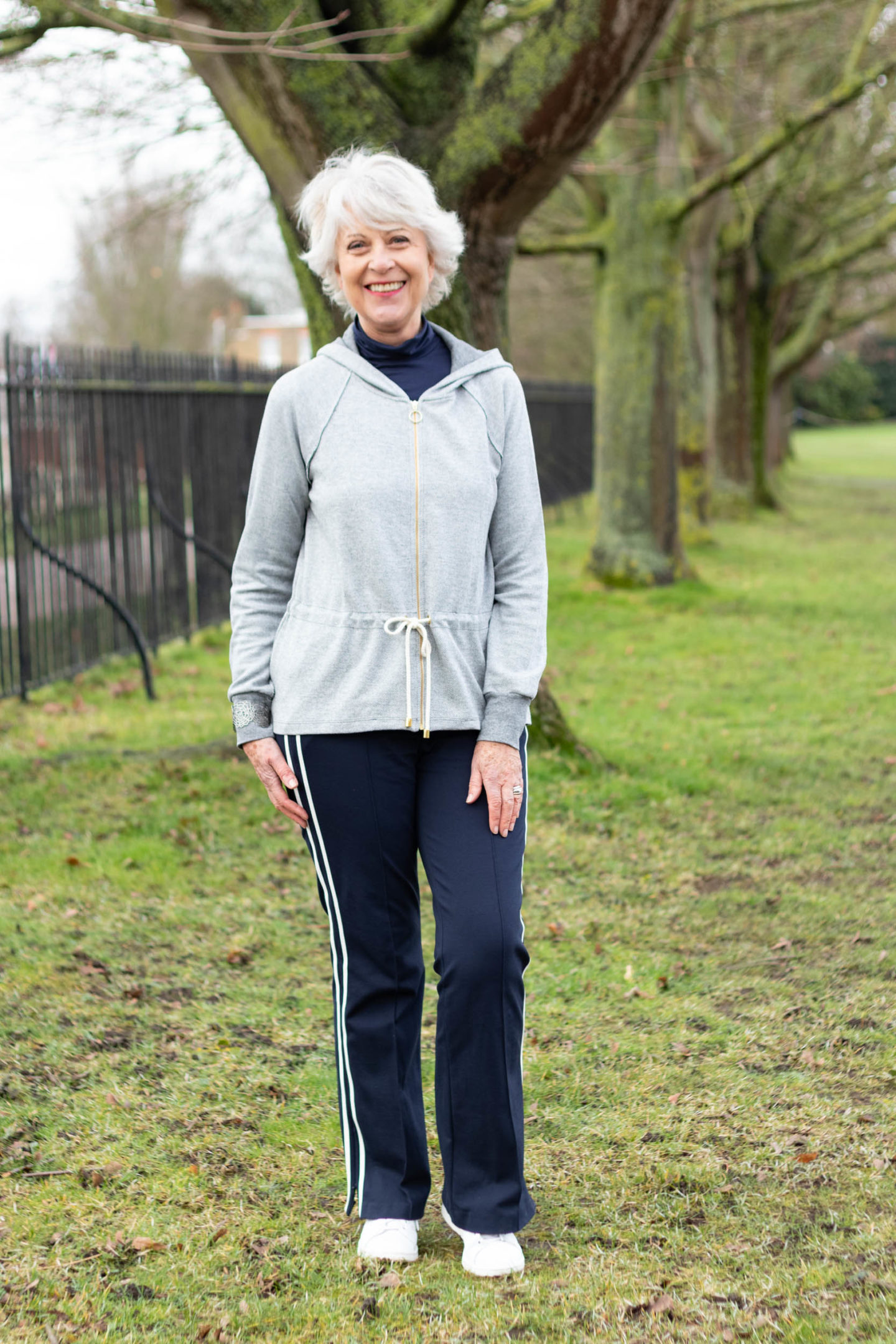 Have you noticed that sports clothes have come out of the closet and are not solely being worn in the gym? The word athleisure wear has been created, by whom and when I am not sure. Wikipedia describes it "Athleisure is a trend in fashion in which clothing designed for workouts and other athletic activities is worn in other settings, such as at the workplace, at school, or at other casual or social occasions".
Sporty look for casual daywear
Is it a trend you have embraced or something that you avoid; considering it too casual and in the category of "I can't be bothered"?
It has crept up on me and several items that could be construed as athleisure wear have infiltrated my wardrobe. MeandEm has always been at the forefront of this trend. I bought the trousers I am wearing about three years ago. They still offer an excellent range.
Side stripe trousers: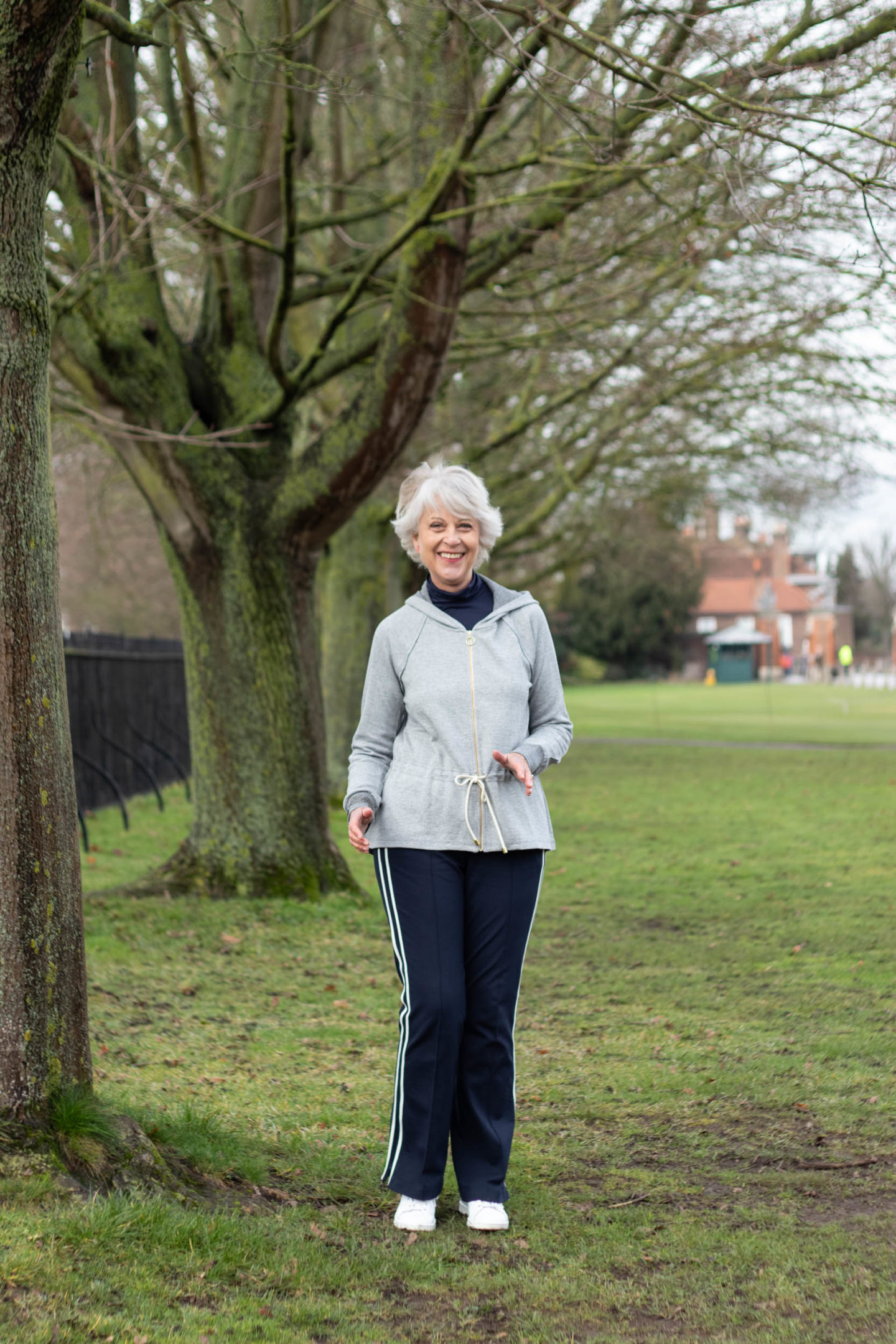 One new piece that I have added to my wardrobe recently is this casual herringbone hoody from MeandEm. Unfortunately now out of stock. Here are some similar.
Athleisure wear tops:
No, I am not really jogging, just pretending to. I prefer pilates, cycling and bouncing on my rebounder to keep fit. It was also a chilly day so I was trying to keep warm. However, this outfit would be great for a brisk walk in early Spring. It would also be a comfortable outfit to travel in. In fact I might wear it for my flight to Nice next week.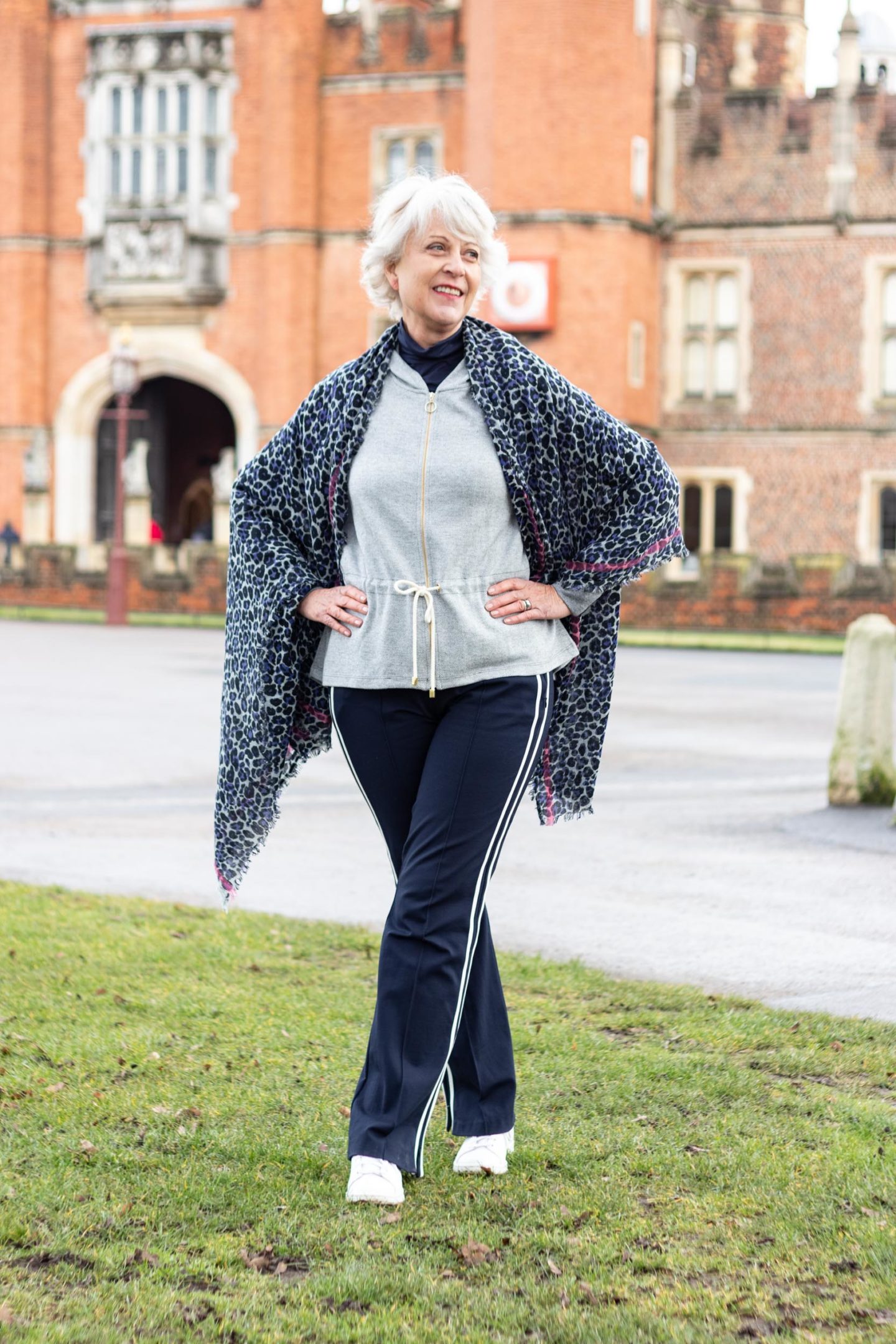 A scarf adds a touch more glamour and formality. It is also another layer to keep you warm especially in a chilly aircraft cabin where the temperatures are boiling one minute and freezing the next.
All photographs taken by Laura Hines. Follow her on Instagram