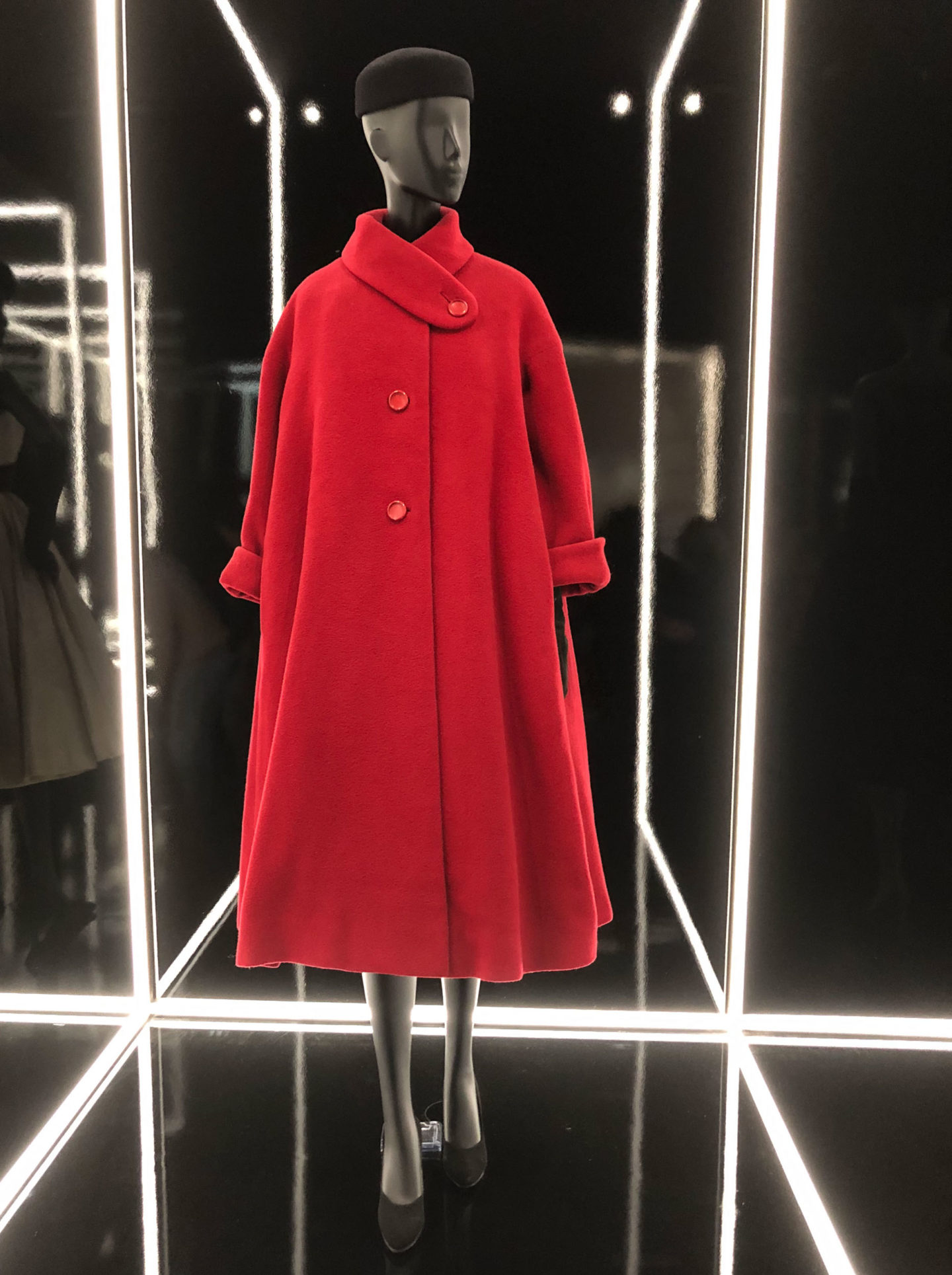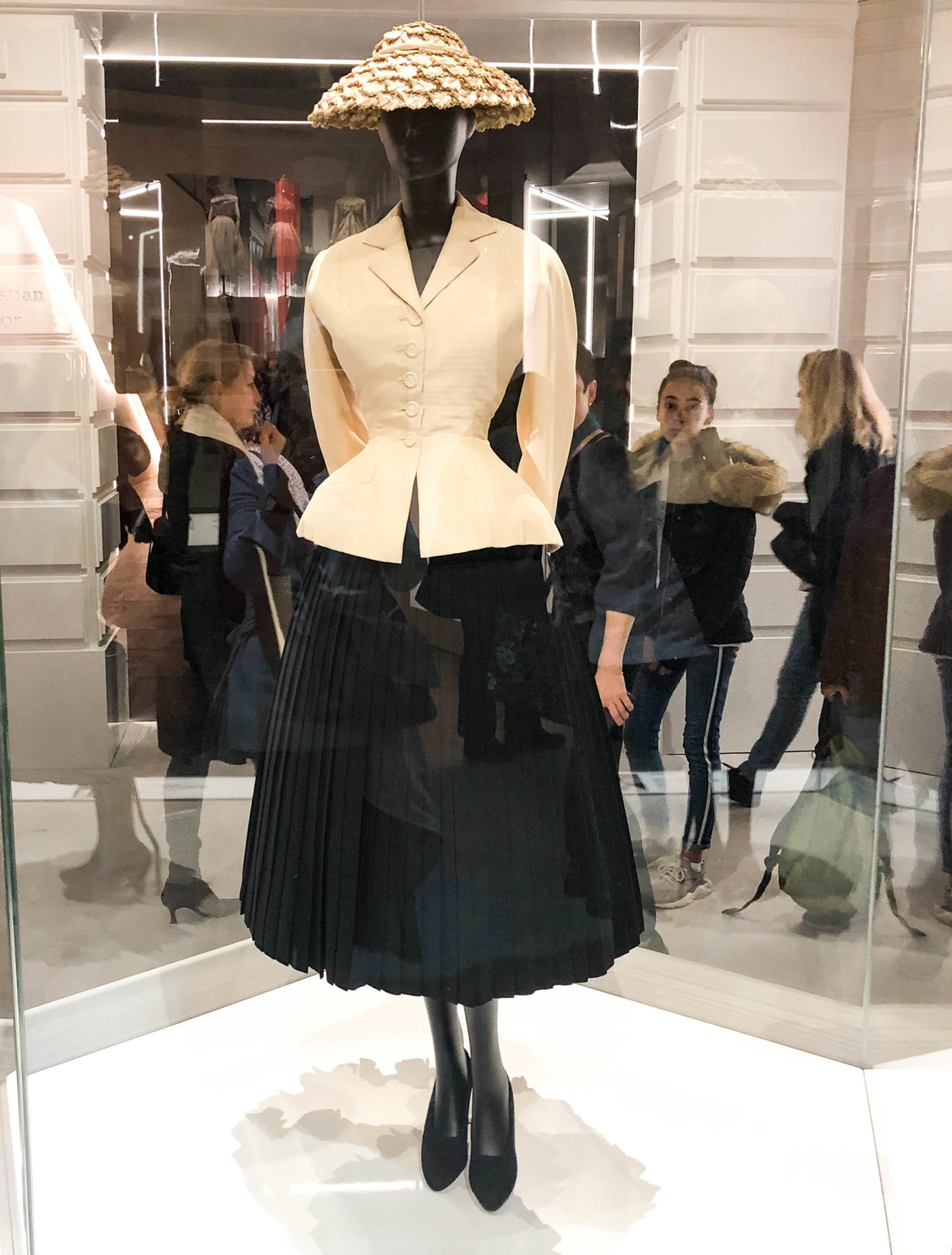 A new exhibition at the V&A in London explores the impact of one of fashion's most influential couturiers. At the end of the second world war when austerity and hardship had been endured by many women Christian Dior arrived on the scene with his Corolle collection in February 1947. It was swiftly christened as the "New look" by American editrix Carmel Snow.
The "new look" epitomised an age of elegance and feminity. The designers name became synonymous with nipped in waists, voluptuous skirts, powdery scents and the dove grey walls of his showroom.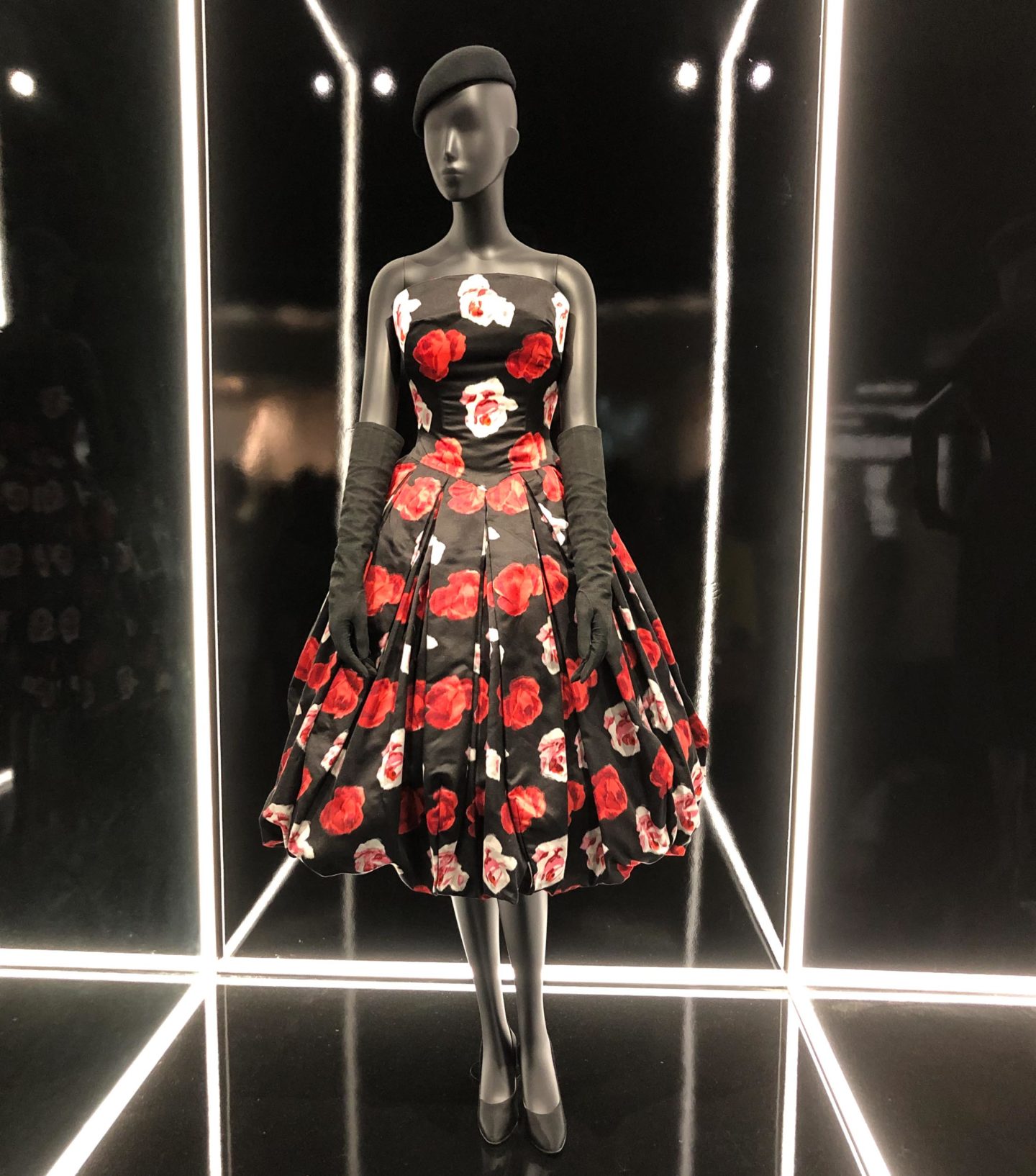 In my opinion, Dior really understood the female form and designed clothes that showed off this form to its best advantage. "Christian Dior, the designer of dreams" is the largest ever exhibition on the artistry of haute couture to be held in the UK. I went to see the Dior exhibition when it was held in Paris at the Musee des Arts Decoratifs in 2017. The V&A has curated this exhibition in a slightly different way with the addition of a section that looks at Dior in Britain. At the time rationing was still in place and although the war had ended life was still quite dreary.
Dior in Britain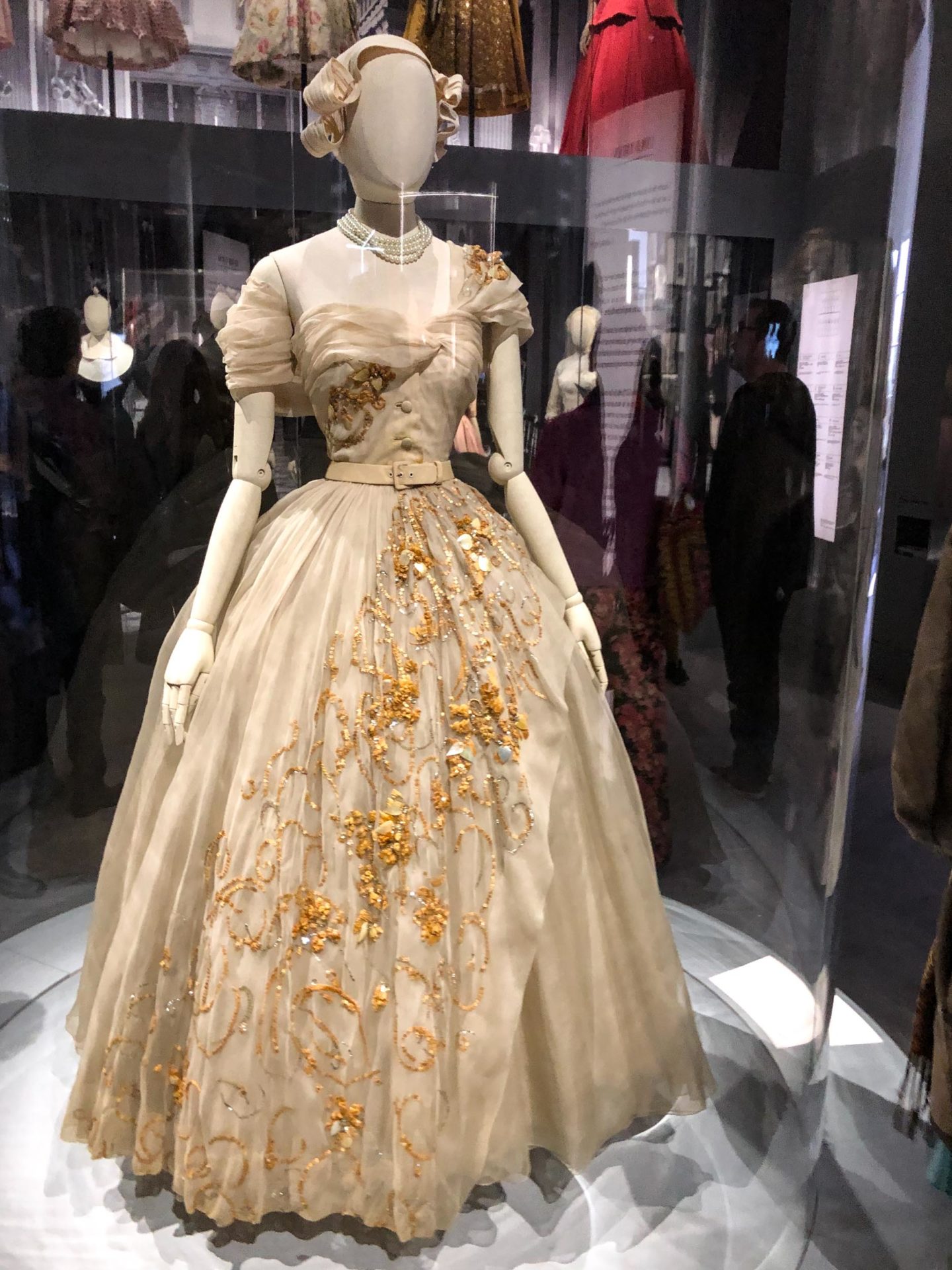 Dior's designs were enthusiastically embraced by the British aristocracy and the royal family. The dress above was worn by Princess Margaret on her 21st birthday. Cecil Beaton photographed her in the dress for her birthday portrait. I am currently watching The Crown on Netflix and they reproduce this beautifully embroidered dress for the scene when the actress Vanessa Kirby descends the stairs at Buckingham Palace.
The Ateliers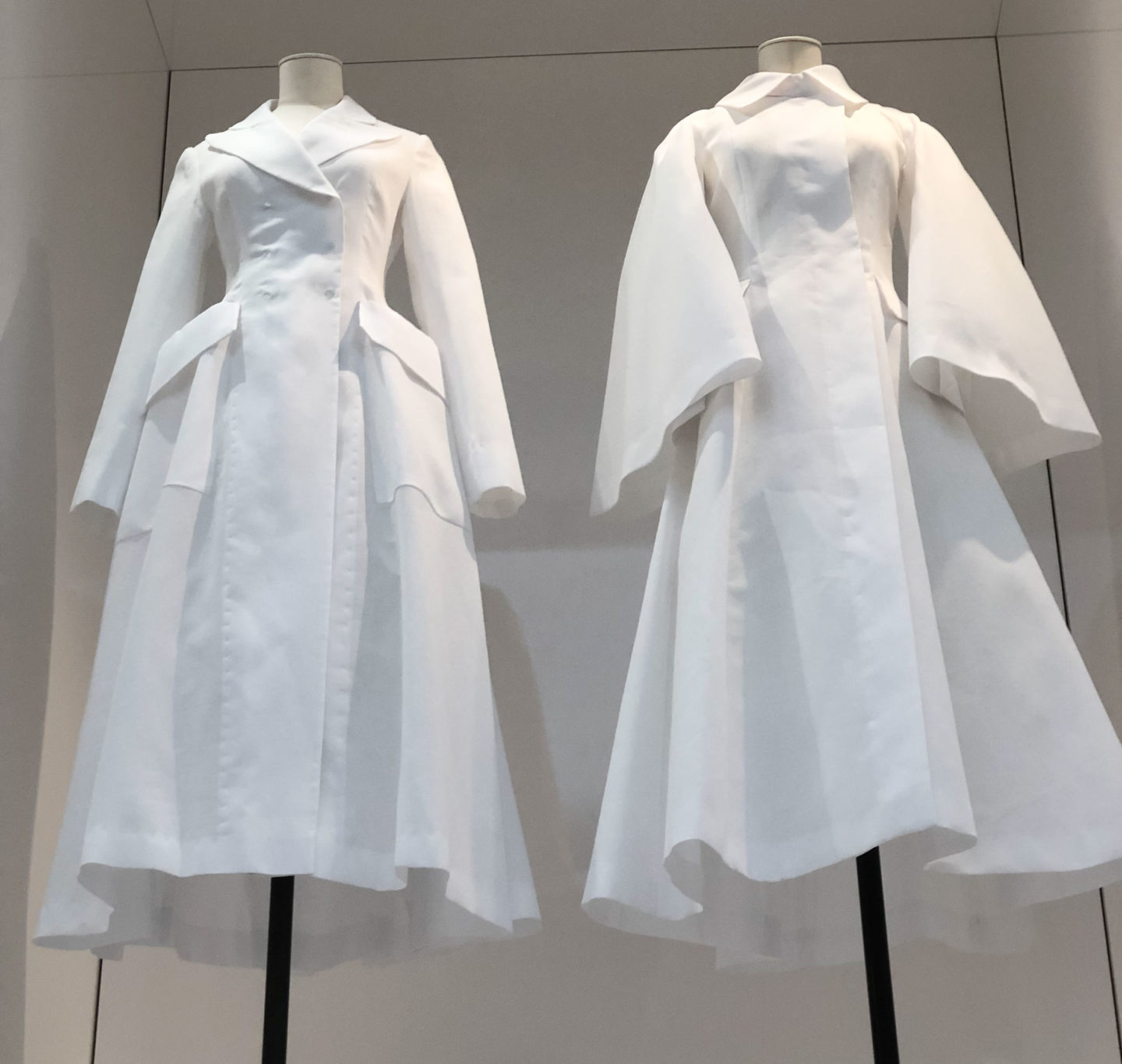 The ateliers are the heart of Dior. It is in these workrooms that seamstresses or "Petites Mains" turn ideas into exquisite haute couture garments.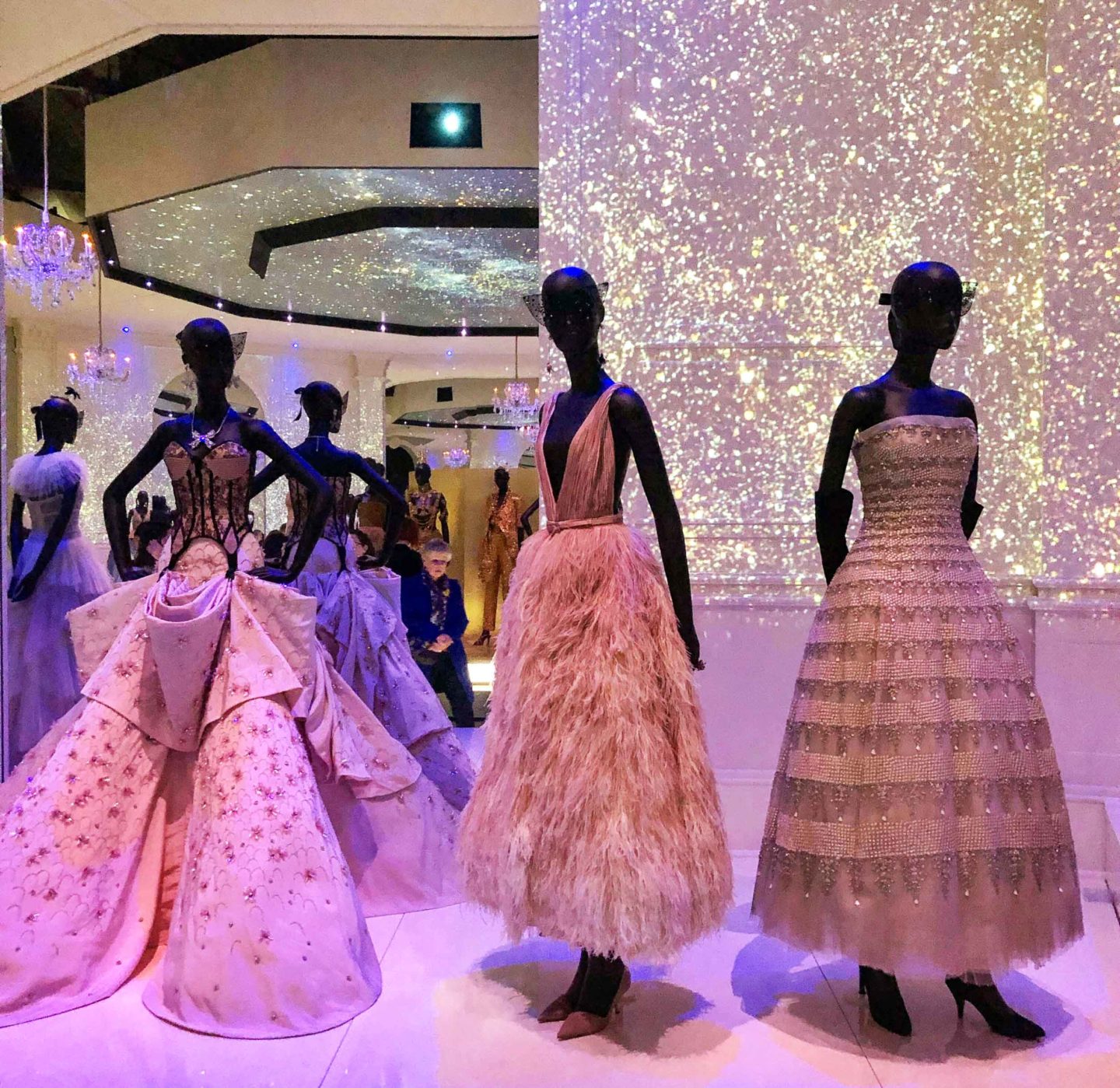 "The ballgown is your dream, and it must make you dream" Christian Dior 1954. His evening dresses and ballgowns draw on his love of historic costume. Throughout his life he loved designing clothes that would be worn at balls and fancy dress parties. Nowadays you can still see these gorgeous decorative gowns that are produced by the House of Dior worn by celebrated actresses at the Oscars and Cannes film festival.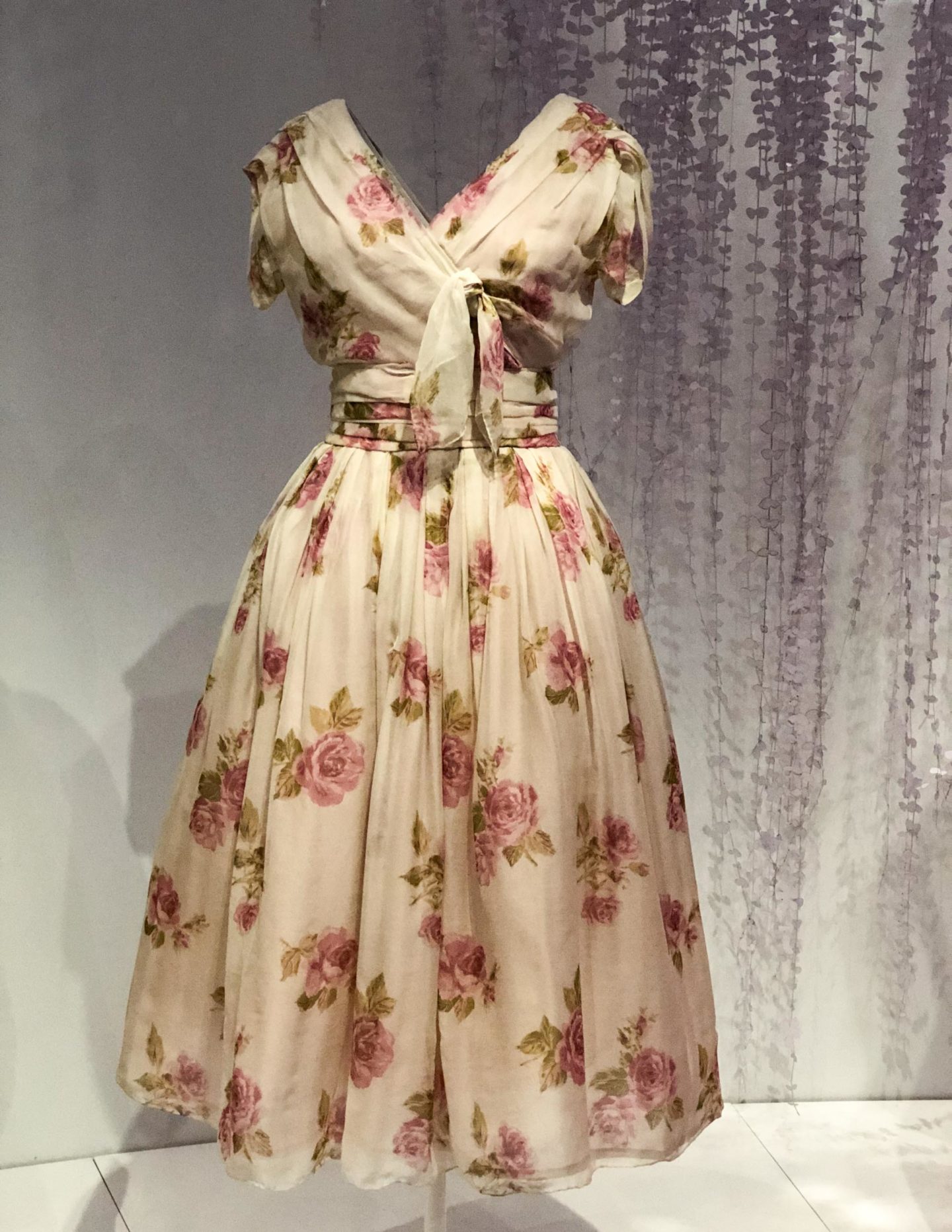 Christian Dior spent his childhood in Normandy. His mother was an enthusiastic gardener and you will see this floral influence appear in many of the Dior designs.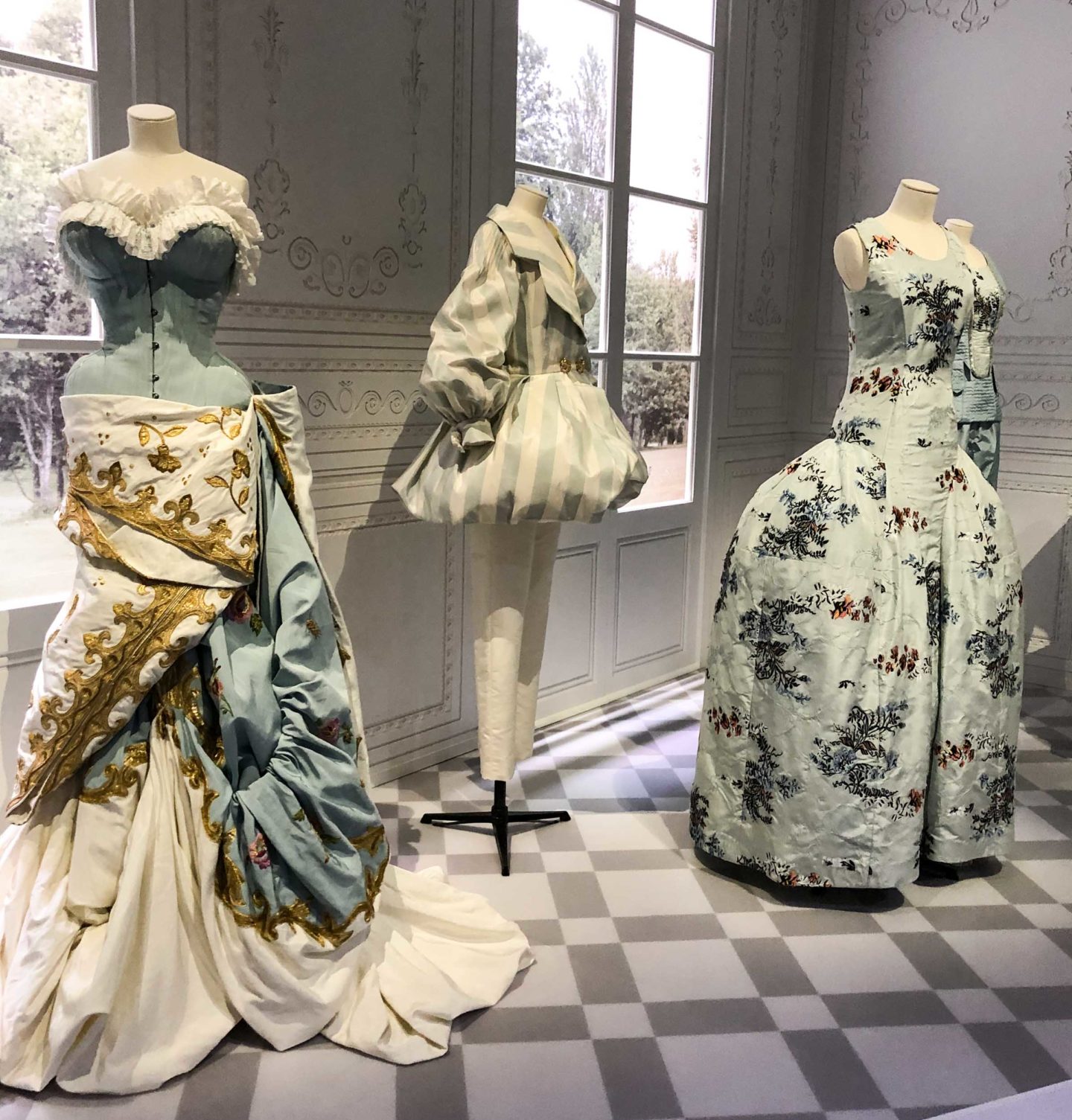 The John Galliano period. A bit too theatrical for my taste. I prefer the simpler styles.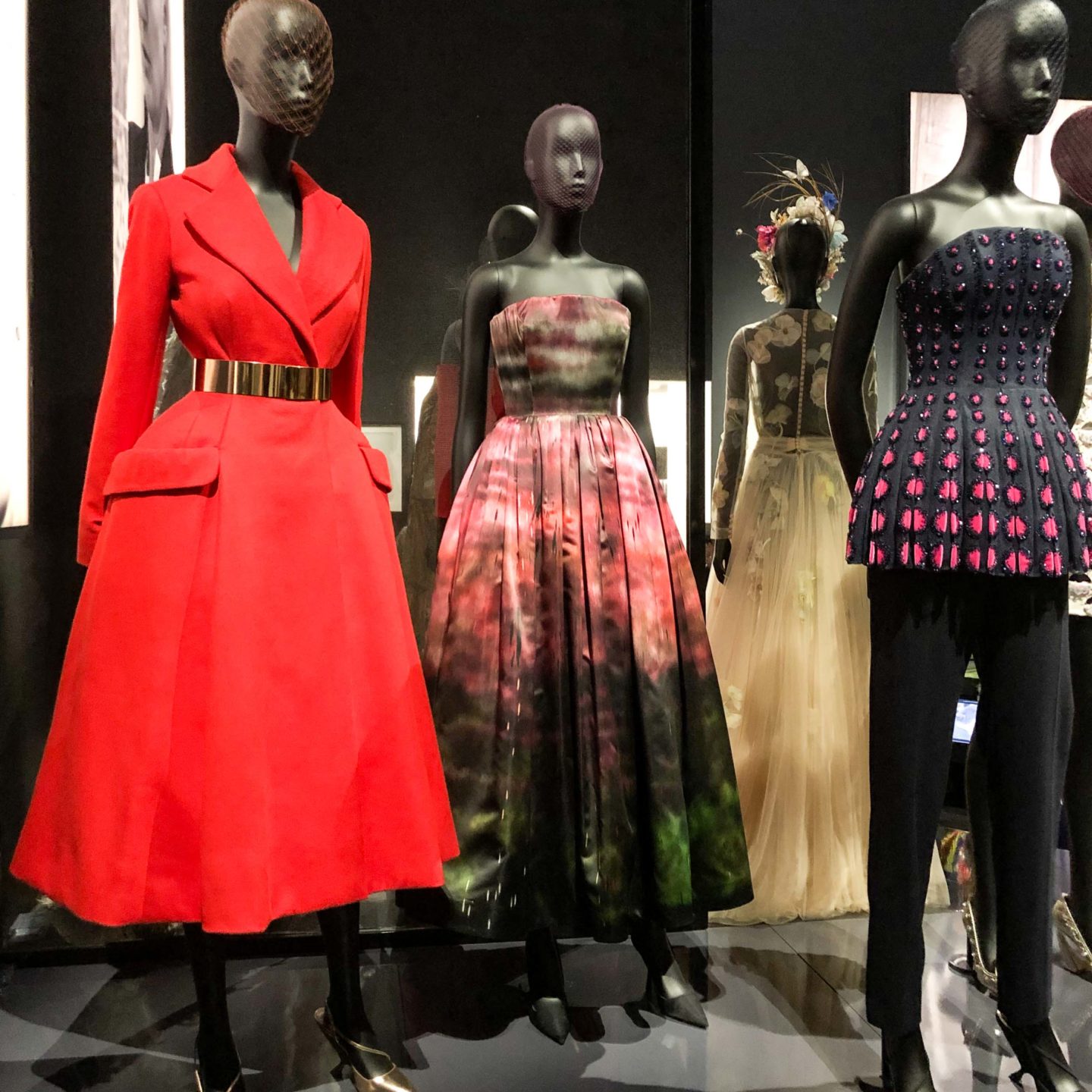 In the image above are some designs by Raf Simons (Dior 2012-2015).
The exhibition not only focusis on the life of Christian Dior, who sadly died in 1957 at the age of 52. but those who followed in his footsteps, from St. Laurent to Maria Grazia Chiuri.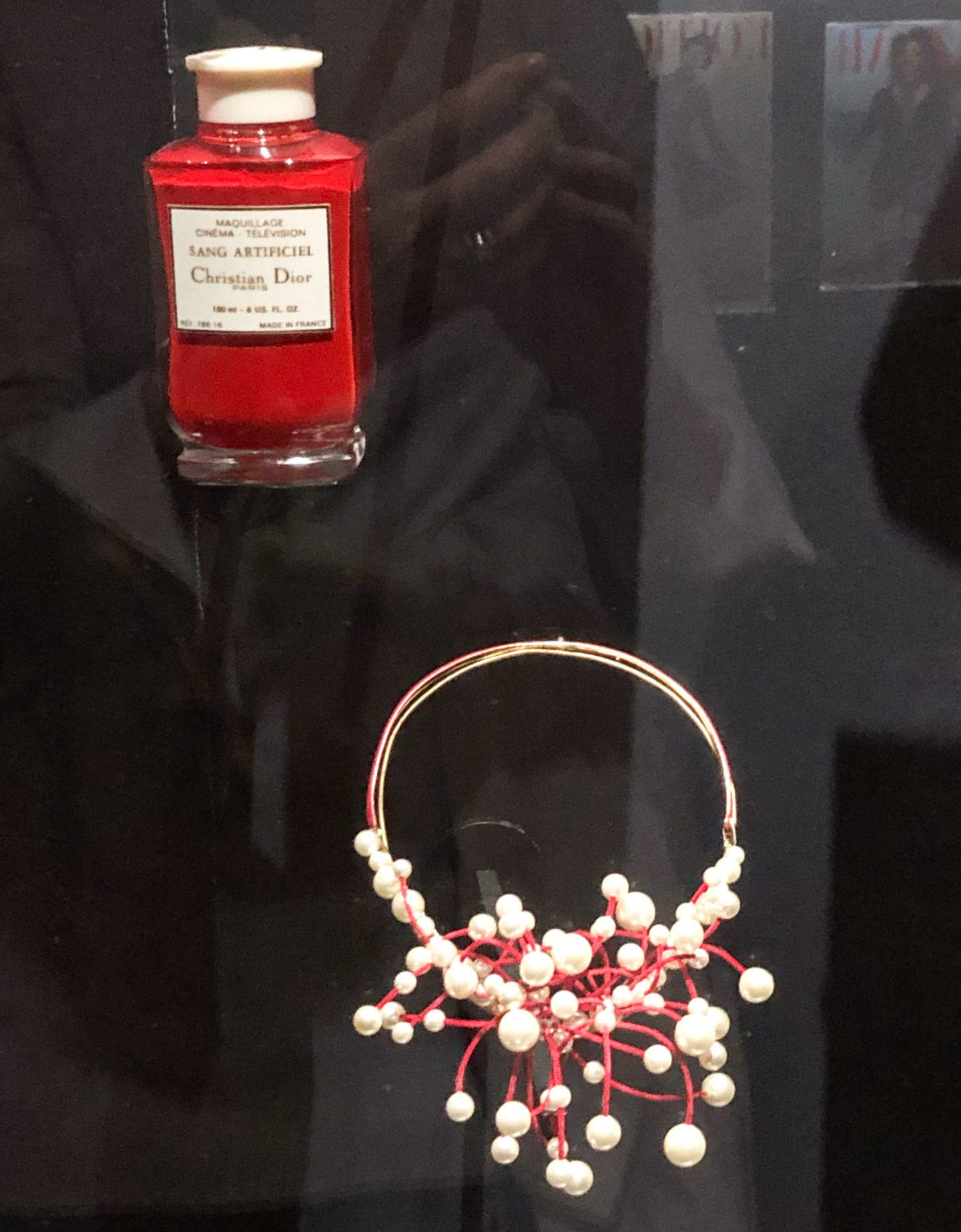 If a Dior gown is beyond your budget you could always indulge in a nail polish or some costume jewellery.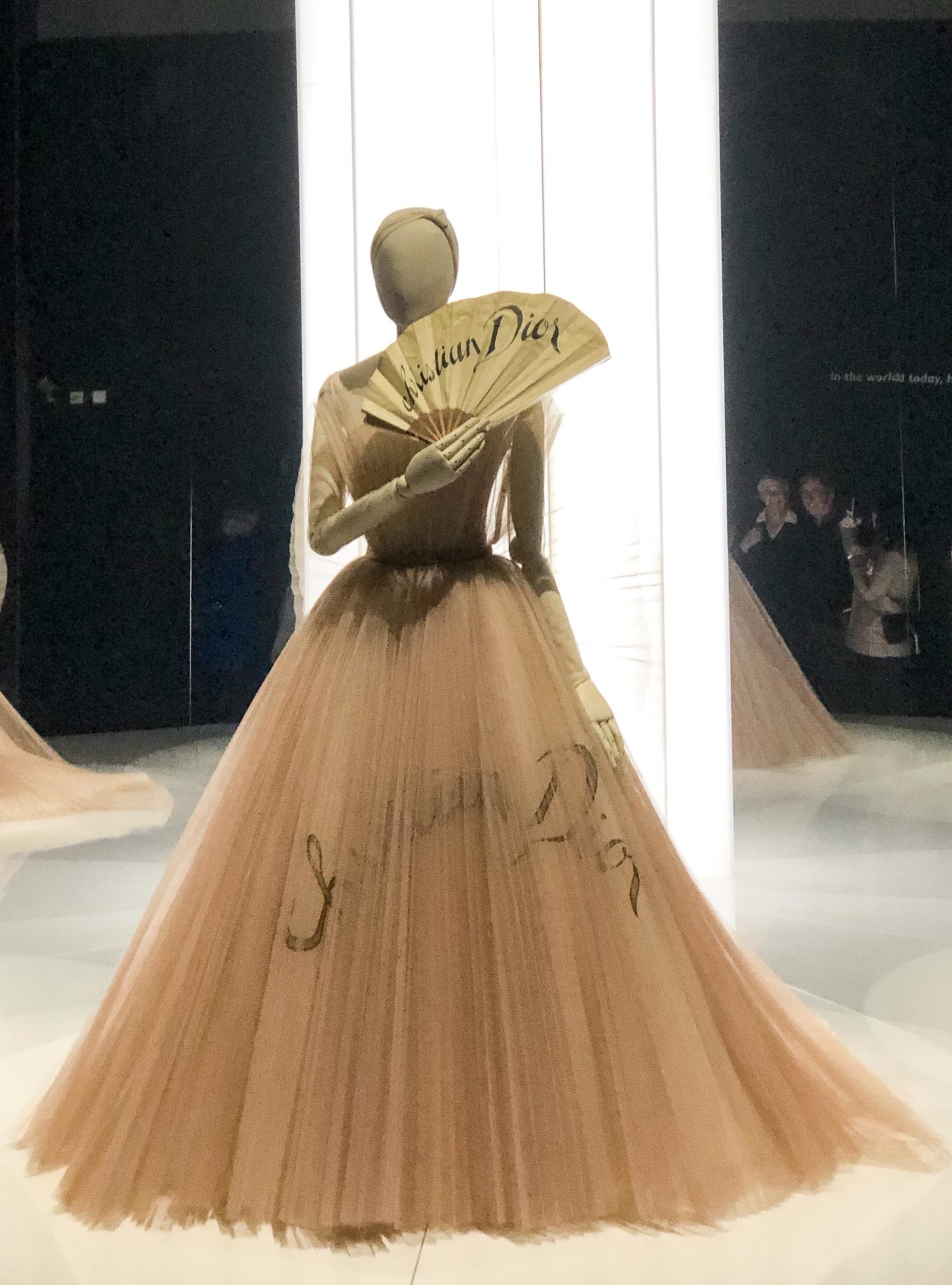 I hope you have enjoyed this short tour of the Dior exhibition.