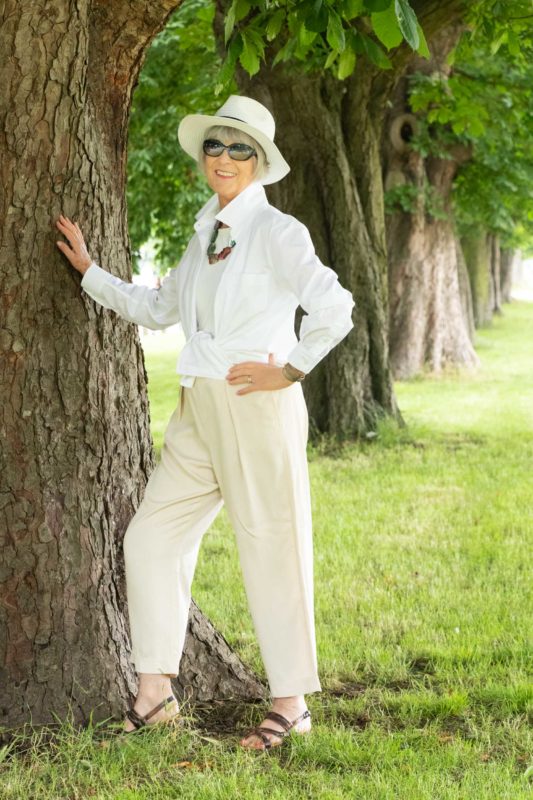 Some days you want a simple classic outfit in neutral tones. According to my Instagram feed pairing a simple white shirt with beige trousers is all the rage. Lightweight beige trousers offer a good alternative to jeans when you still want to create a casual look. Add a breezy white shirt, mine is from Hush. They only have small sizes left but it does come up very big. Add simple accessories to complete the look.
I have always favoured this simple classic pairing as you can see from a previous post in May 2019 where I am wearing my beige trousers with a similar white shirt.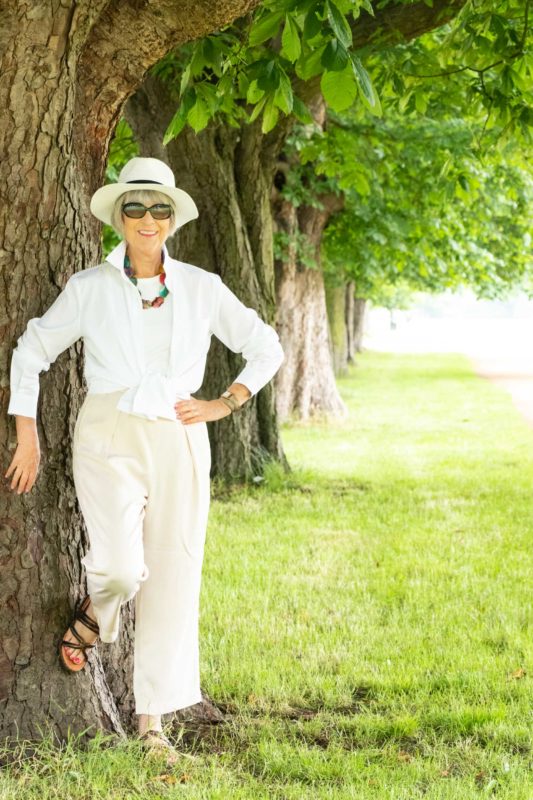 In the two photos above I have gathered my oversized shirt and tied it in a knot at the front. This alters the proportions of the outfit and gives a slight emphasis to the waist. It is worth experimenting with this look; as you never know it just might suit your figure proportions. I am in favour of trying new ways of wearing our classics. It prevents us from becoming bored with our current staples and helps us to get more wear out of our current wardrobes.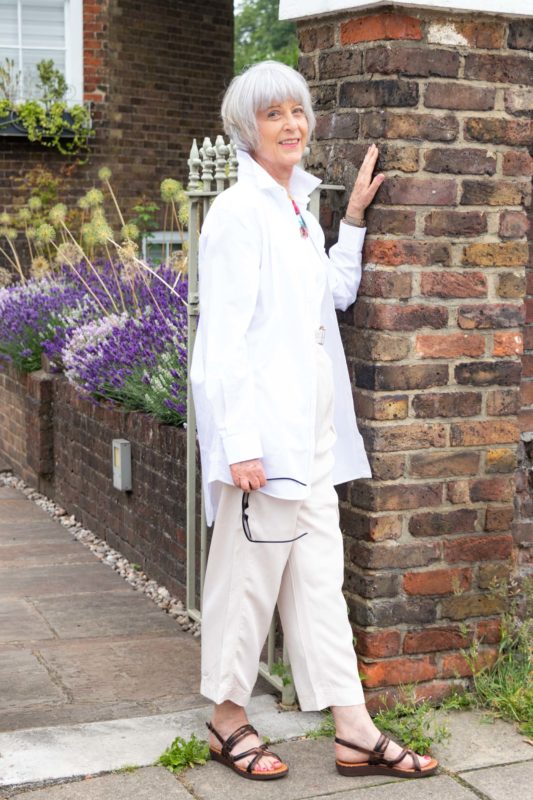 In this photo I am wearing my oversized white shirt in the traditional way. It would look just as good slung over a swimsuit if you are going to the beach or teamed a pair of shorts. I have kept my accessories simple with my brown snake print sandals.
Items to help you create a classic simple outfit like the one I am wearing. If light neutrals colours do not work for you you could always substitute a brightly coloured oversize shirt and wear it your way.
Do you find that some days you just want to wear a simple classic outfit?
Photographs were taken by Laura Hines. Follow her on Instagram