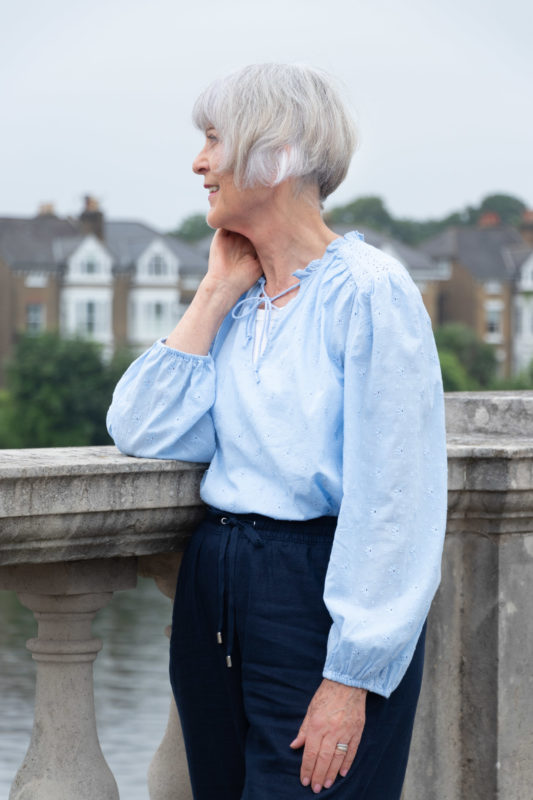 A feminine blouse gives your wardrobe a lift. This year the emphasis is on a fuller sleeve with small gathers on the shoulders and cuffs. Soft casual and easy to wear. Wear your blouse with jeans or a pair of linen trousers.
The blue blouse I am wearing was from MarksandSpencer last year. In my opinion they still offer some of the best feminine blouses in the stores at the moment at very reasonable prices. Here is a UK link (US link) so that you can check out their current 2021 styles. I have also added some images below.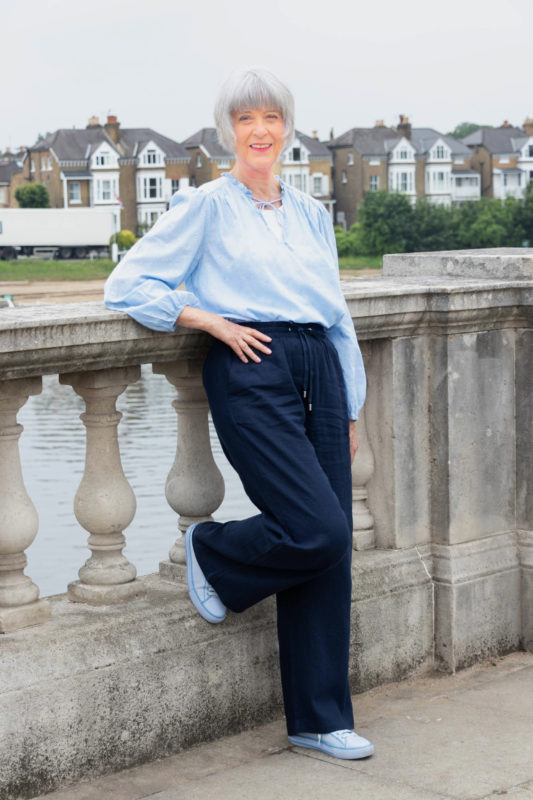 My navy linen trousers are also from MarksandSpencer. I have plenty of white linen trousers in my wardrobe but just needed a darker colour for everyday wear and the drawstring pair just fitted the bill nicely. They are a mixture of linen and viscose so don't seem to crease as much as pure linen. I am tempted to buy a black pair as well.
A feminine blouse gives your wardrobe a lift.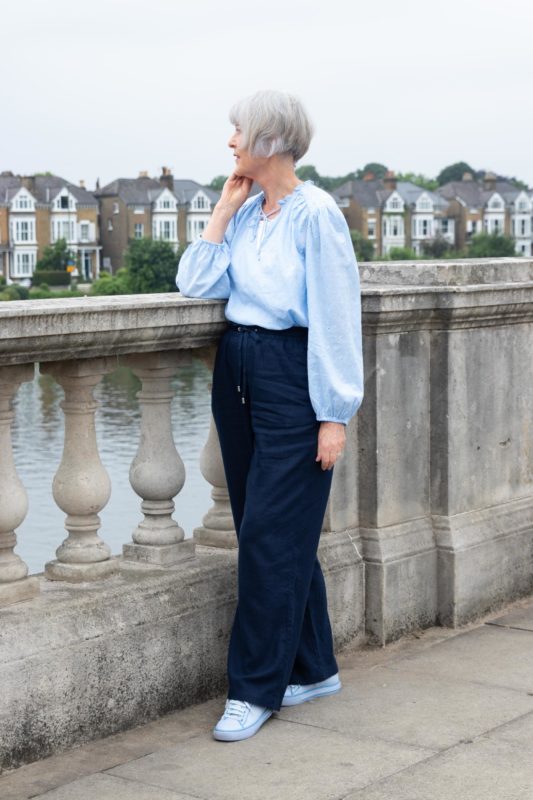 You might like to see a collage of how I styled this jacket with jeans and a classic jacket in September 2020.
Photographs were taken by Laura Hines. Follow her on Instagram