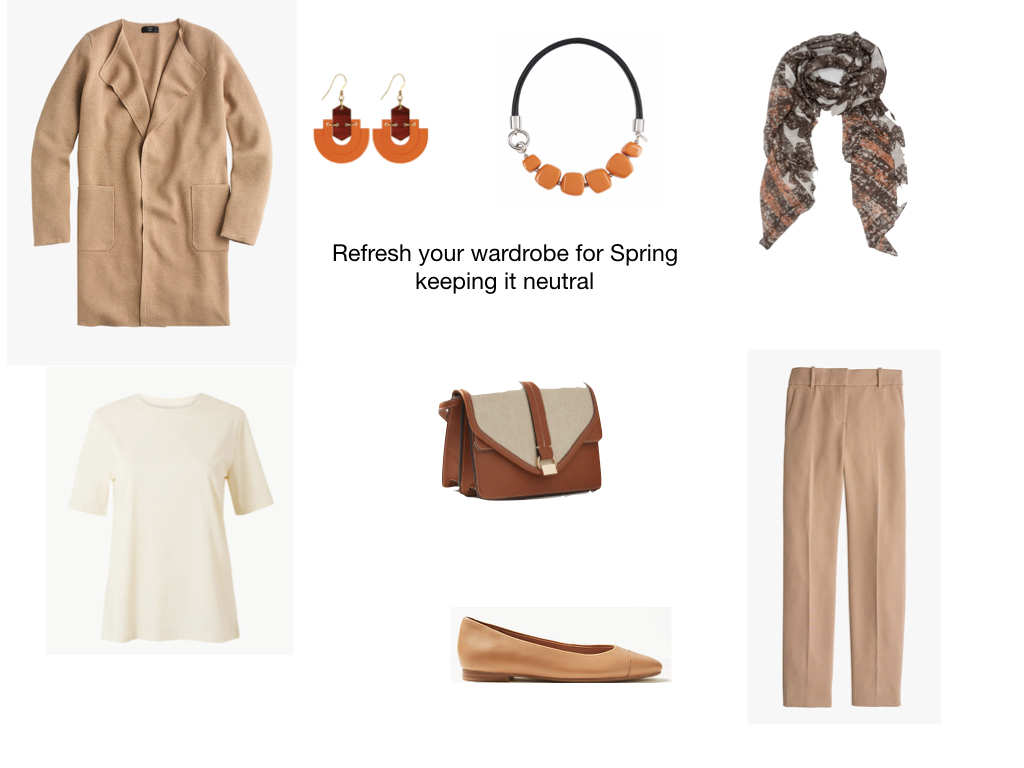 Refresh your wardrobe for Spring
It is still quite chilly here in London but at least the sun has begun to shine. I thought it was about time to sort through my wardrobe and to do a bit of planning for the new season. As you will all probably know if you are a regular reader of this blog I am a fan of colour and I particularly like to mix bright colours together. However for a change, I thought I would explore the new neutrals. Today I am featuring beige and cream with apricot highlights.
On Friday I will be back to my usual hunting grounds and will be showing a cooler palette showing navy for the basics. Plus some of the new season's lilacs, pinks, greens and purples as accent colours. You could also check out the post Capsule Spring wardrobe I wrote in March for inspiration.
Details of Spring wardrobe above:
Long line cardigan J.Crew at JohnLewis&partners (similar at Nordstrom) / Earrings at JohnLewis&partners / Necklace Hobbs / Multicoloured scarf ShopatChicatanyage / Cream Tee MarksandSpencer / Contrast cross body bag MarksandSpencer / Trousers J.Crew JohnLewis&partners / Beige ballerina pumps MarksandSpencer.
Options for your Spring wardrobe: