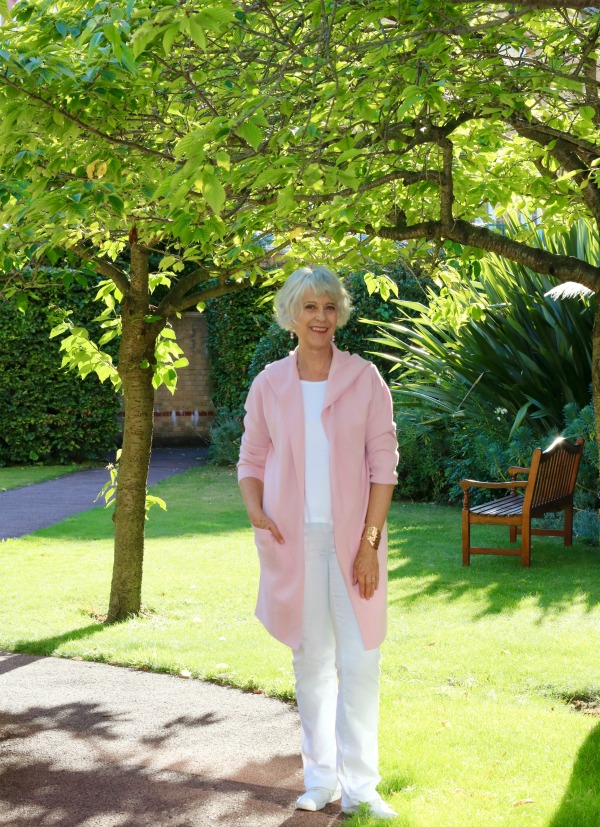 I know it might seem counter intuitive to buy a pastel pink jacket at this time of year. Our thoughts are beginning to orientate towards deeper autumnal hues. The first batch of the new seasons styles begin to hit the shops. However here are some reasons this strategy may not be as strange as it first appears.
In the photos I have teamed this pink jacket is by Winserlondon. Now in their sale (reduced from £125 to £79). The jacket is a thick stubby cotton. In my minds eye I can imagine wearing it with black or navy in September. Perhaps even into October depending on the weather.
It is a useful travel piece and is likely to accompany me when I return to France the second week of September.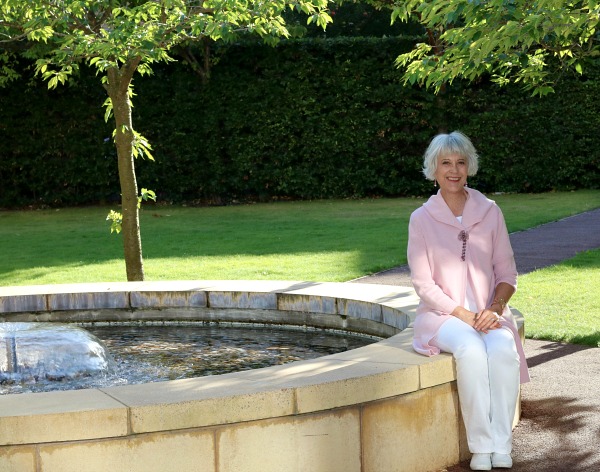 Photos by Mr P taken in our communal gardens in London.
I have teamed it here with white jeans and a white top.