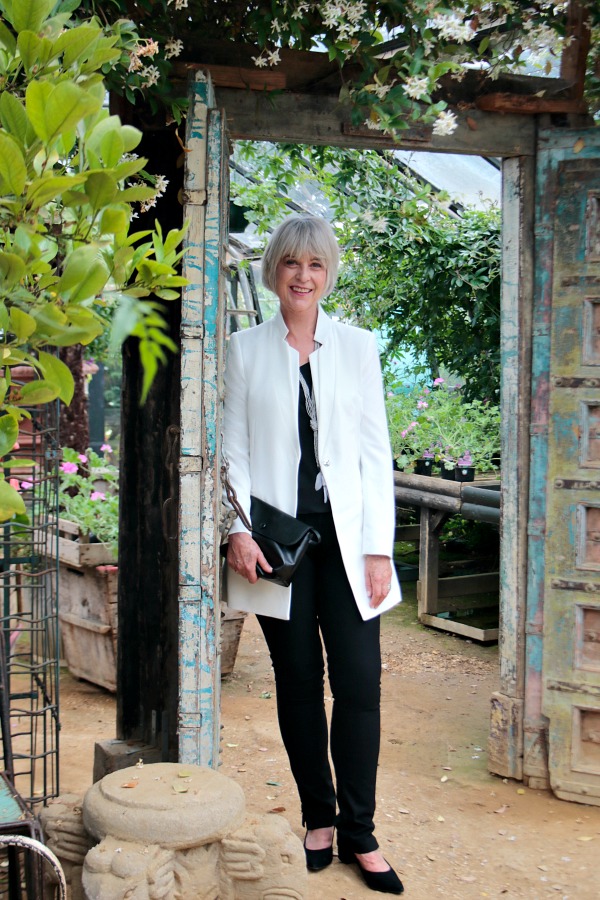 This cream jacket is one of my few purchases this season. I have been searching for one for some time. A couple of weeks ago I went on a hunt down Bond Street. I tried on a number of jackets, some of them designer and expensive.
I finally found one that suited my narrow frame. It is my only purchase from Zara this season. I like their designs but find that the fabrics and construction are not as good as they used to be.
I think this proves that fit is everything. If you find a garment that fits there is no need to spend a fortune. You can, in my opinion, look good on a budget. That said if you want a garment to last then it is worth spending more for good quality fabric. I tend to buy with longevity in mind. Just occasionally a little light indulgence can lift a well curated wardrobe.
Jacket by Zara similar and better quality fabric here.
SIMILAR JACKETS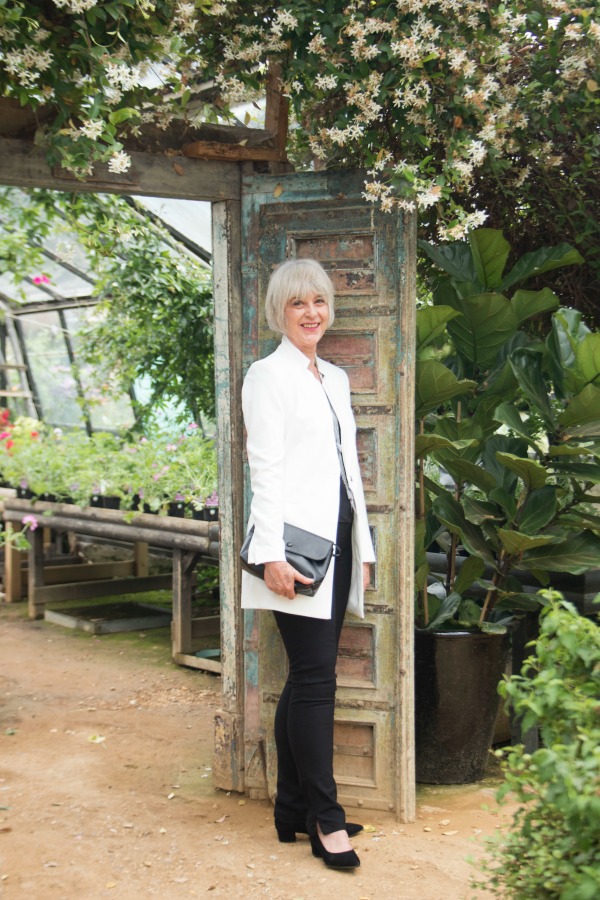 I have finished the look with a pair of classic trousers by Eileen Fischer and black low heeled pumps.
BLACK TROUSERS
BLACK PUMPS