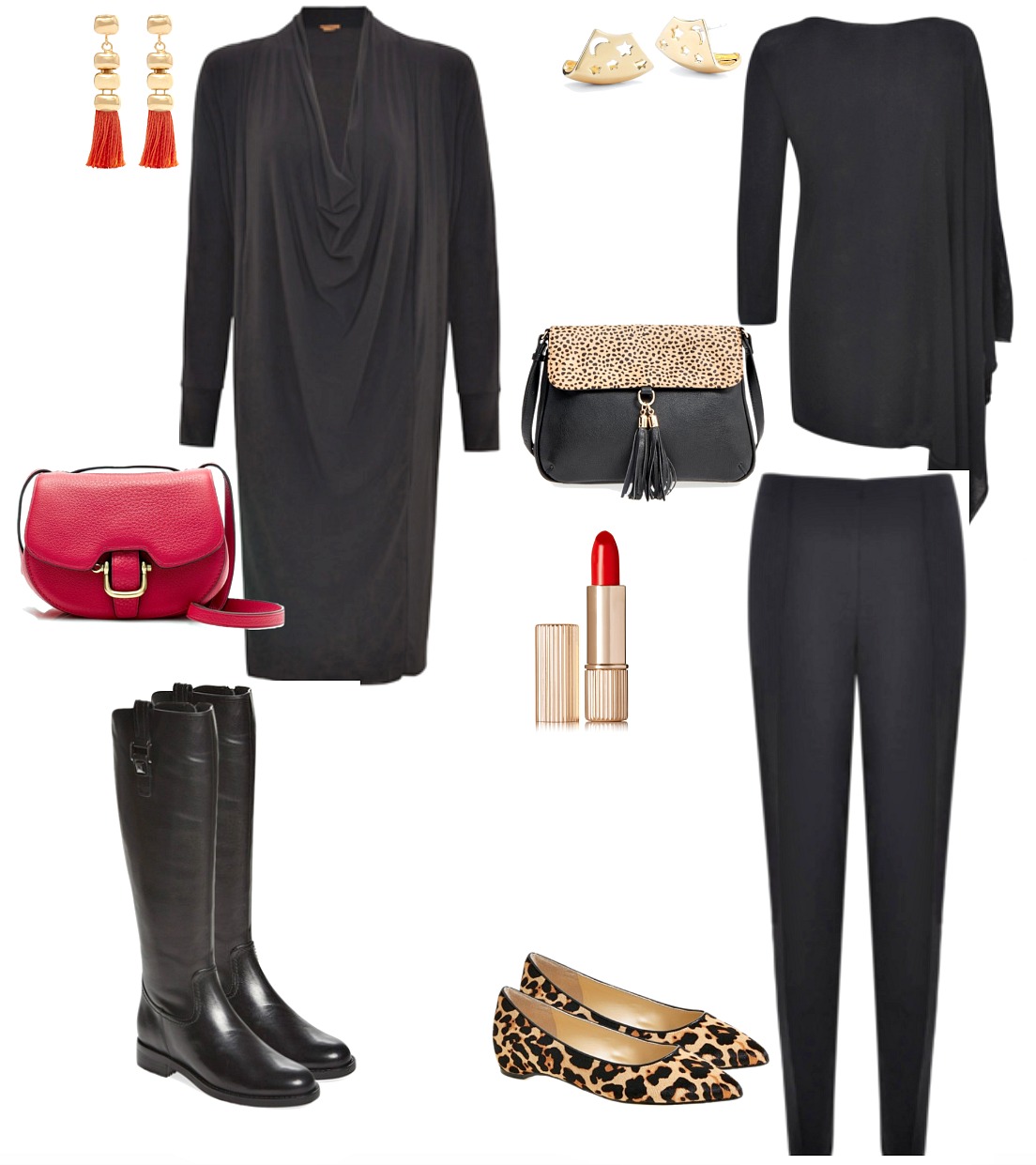 If you want to get ahead of the game before the madness starts this Friday there are some early bargains to be had. If you are looking for a LBD for the holiday period look no further. One of my favourite brands Hopefashionuk have some great reductions on their black dresses and tops.
One of the most useful items you can have in your wardrobe is a LBD. However as we get older black, especially near the face, may not be our most flattering. It is the clever use of colour and accessories that can make all the difference between draining and alluring. The LBD needs drama. Wear sexy colourful shoes, with a small heel if possible. Leopard goes well with black. Bold jewellery is also good, especially earrings and necklaces. A chic handbag will also lift black. Don't forget to adapt your make-up. Your skin should look as luminous as possible. wear a bolder shade of your favourite lipstick.
SHOWN ABOVE: Red tassels earrings // Black drape dress (reduced from £60 to £25) // red bag // long black boots // Gold earrings // Black Assymmetric knit (From £110 to £50) // Leopard bag // black trousers // leopard pumps
More LBD options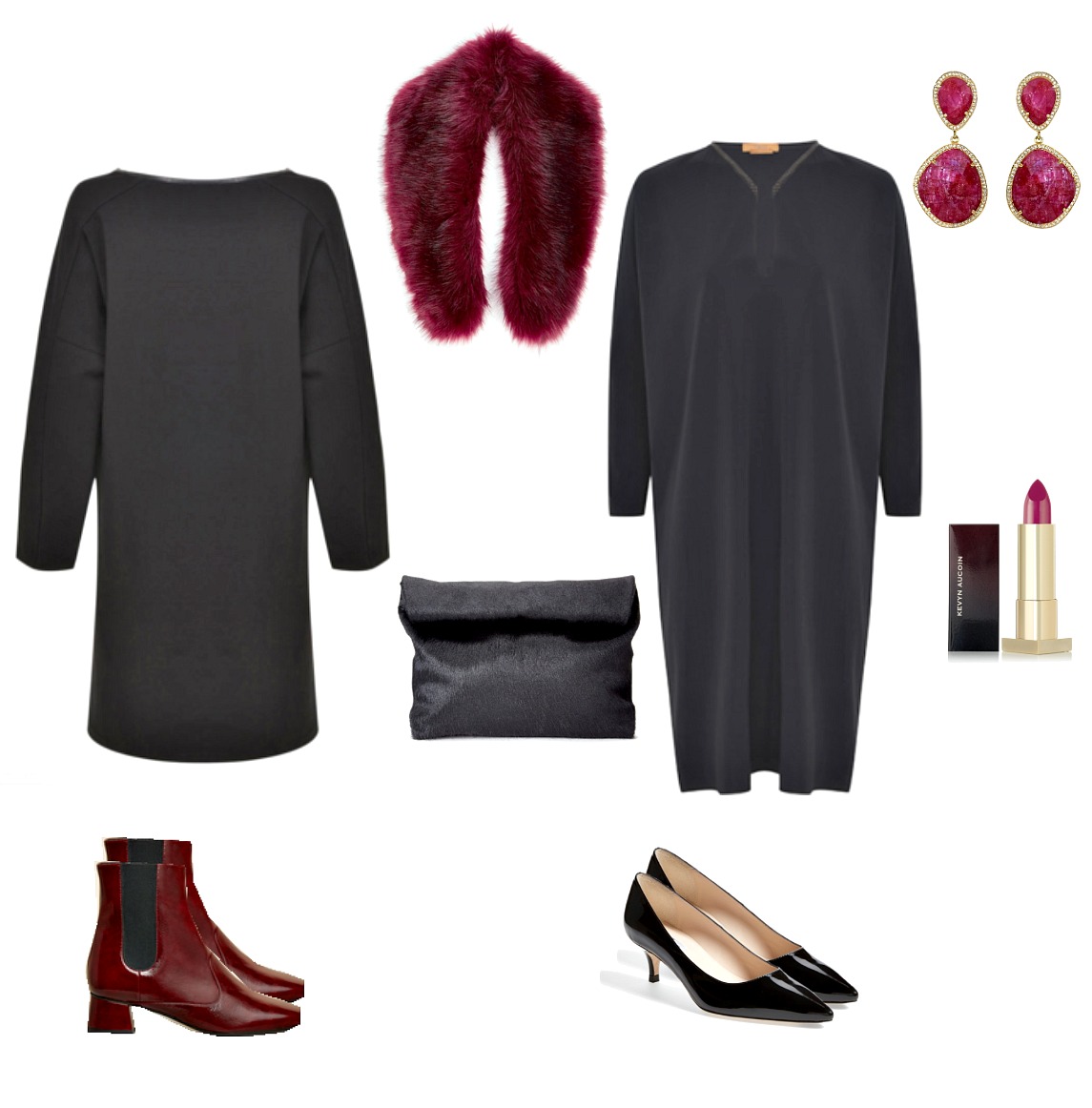 Here I have used this seasons "on trend" burgundy colour to lift the black.
SHOWN ABOVE: Black pop on dress with eco leather trim (From 395 to £50) // burgundy stole // black clutch bag // burgundy boots // Black Vee cocoon dress (from £95 to £50) // Deep pink drop earrings // black pumps.