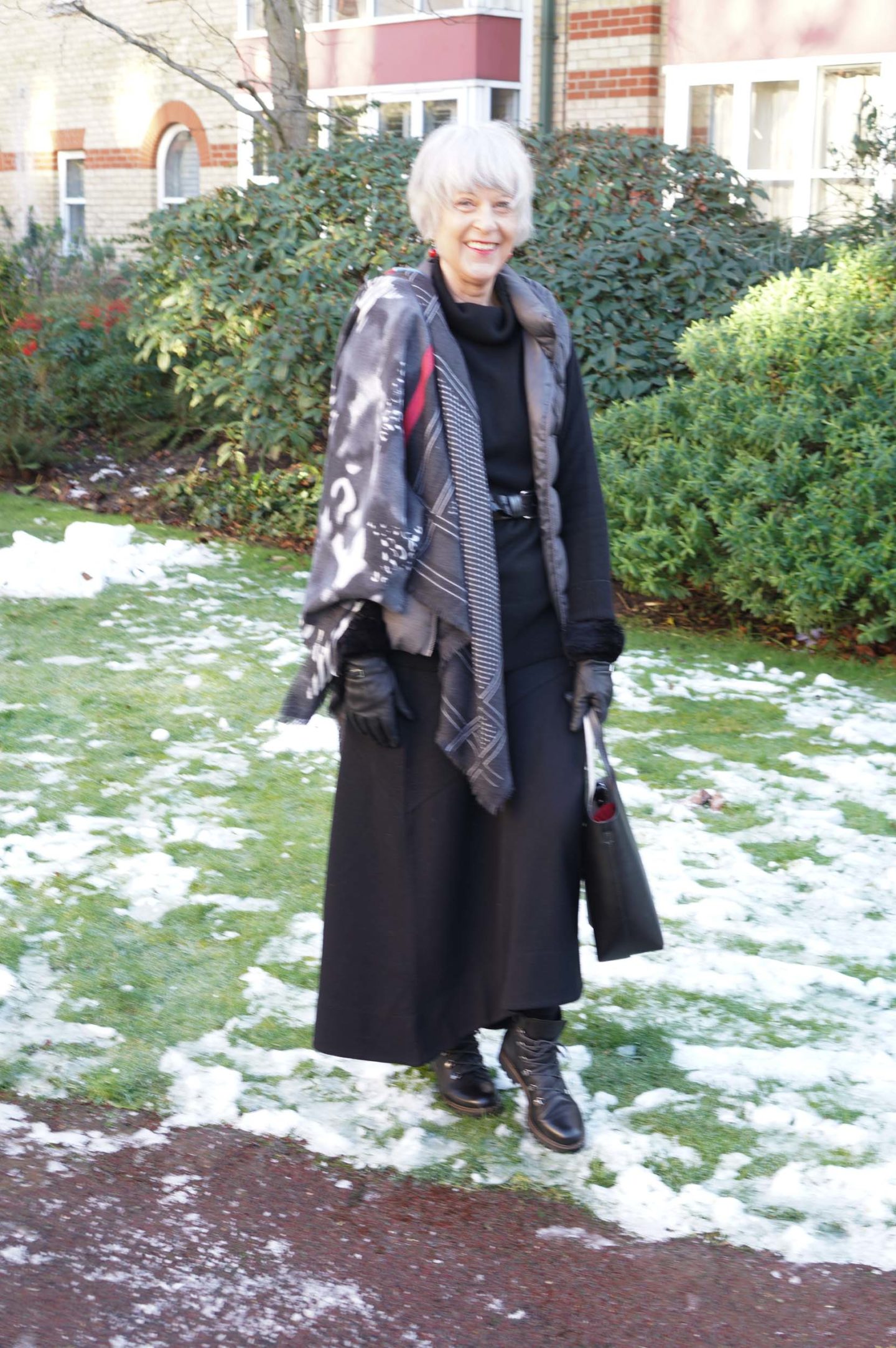 Thank you for all the lovely comments that you took the trouble to write recently. I really do appreciate them. You particularly liked my pleated maxi skirt. Wearing a skirt really did make a difference to the way I felt, so I thought that I would write another post featuring a skirt. This time on how to style a maxi skirt. The one I have chosen is the Flat Fronted Bias cut Ponte maxi skirt by MeandEm. It is a viscose mix so I will be able to wear it now and in the Spring and Summer teamed with a simple white tee and sandals. The high waist panel flares out into an A-line shape. It was very easy to pull on and comfortable to wear.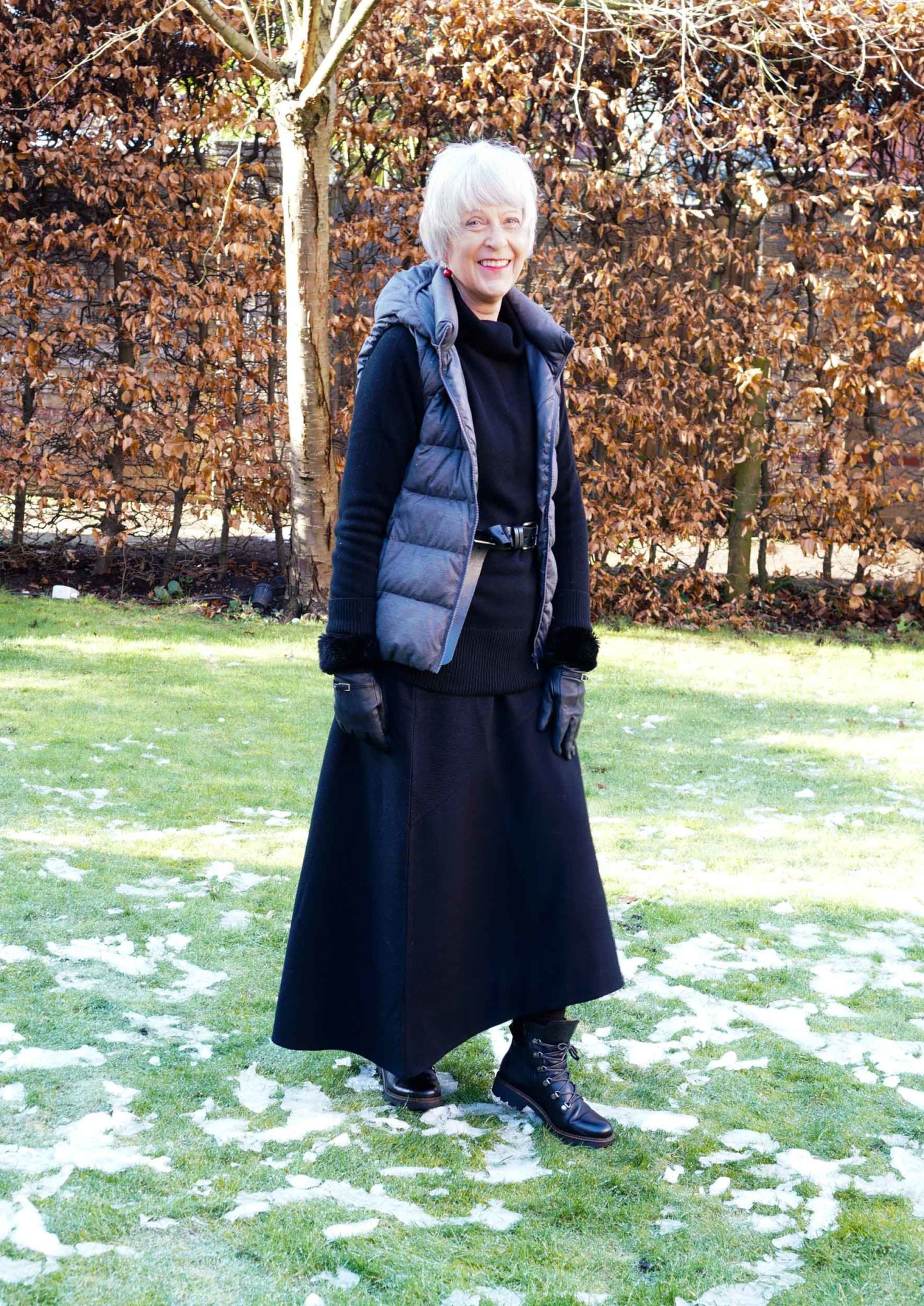 How to style a maxi skirt
Once again I have layered up as it was very cold the day we took these photos. I am wearing my Cos cashmere polo neck under my padded gilet (many years old). I have put some similar examples below. My Arket belt adds definition to my waist.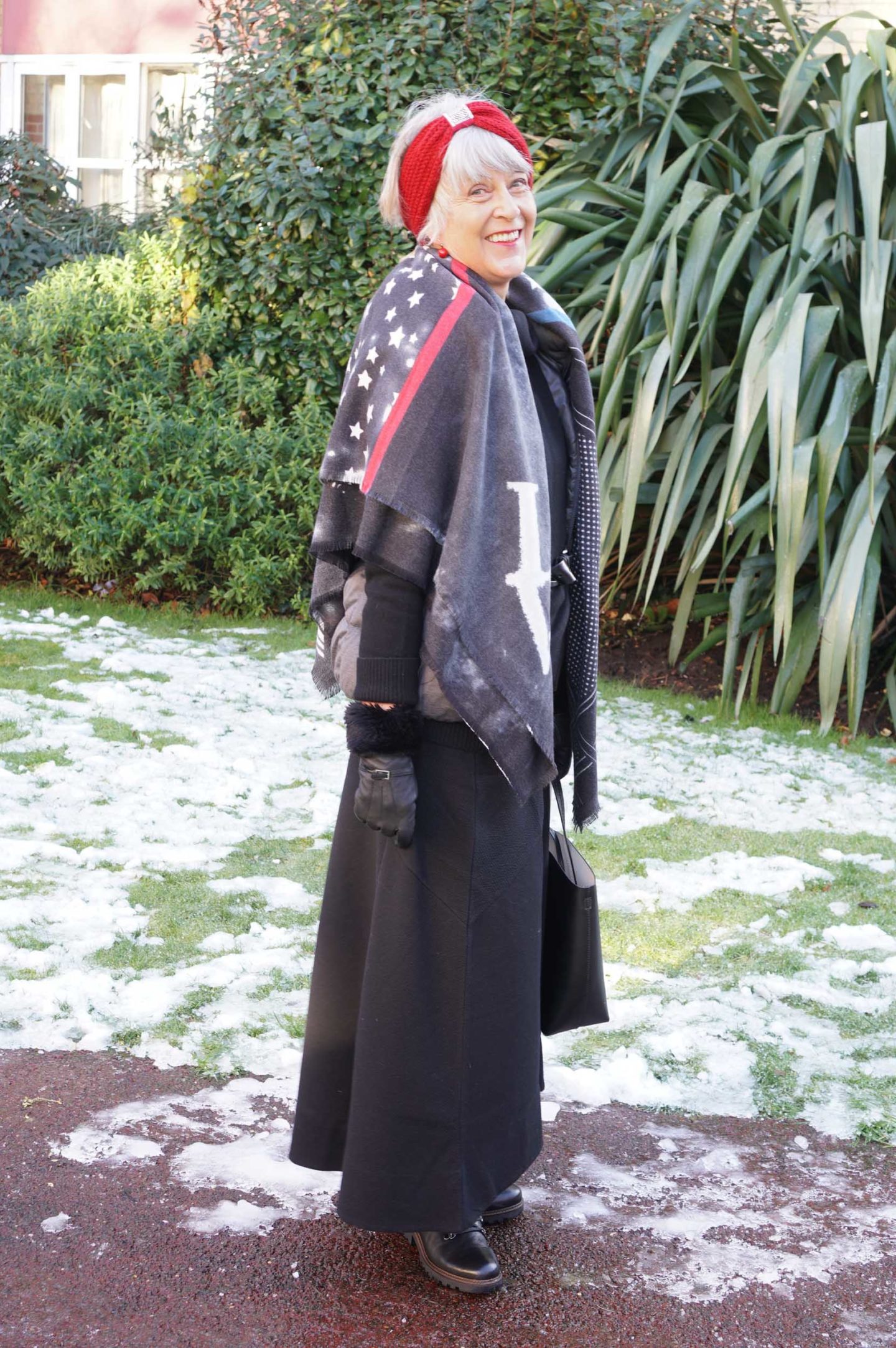 I found that adding a touch of red really lifted my outfit. The headband was from St.Tropez market. You can find similar at Etsy. My large shawl was also from the market. Shawls and blankets have become very popular as they are ideal for wrapping around your shoulders if you are lounging on your sofa reading a book or watching Netflix. You could even use a small blanket. JohnLewis&Partners have some good ones in their bedding department. HopeFashionuk also has an excellent one.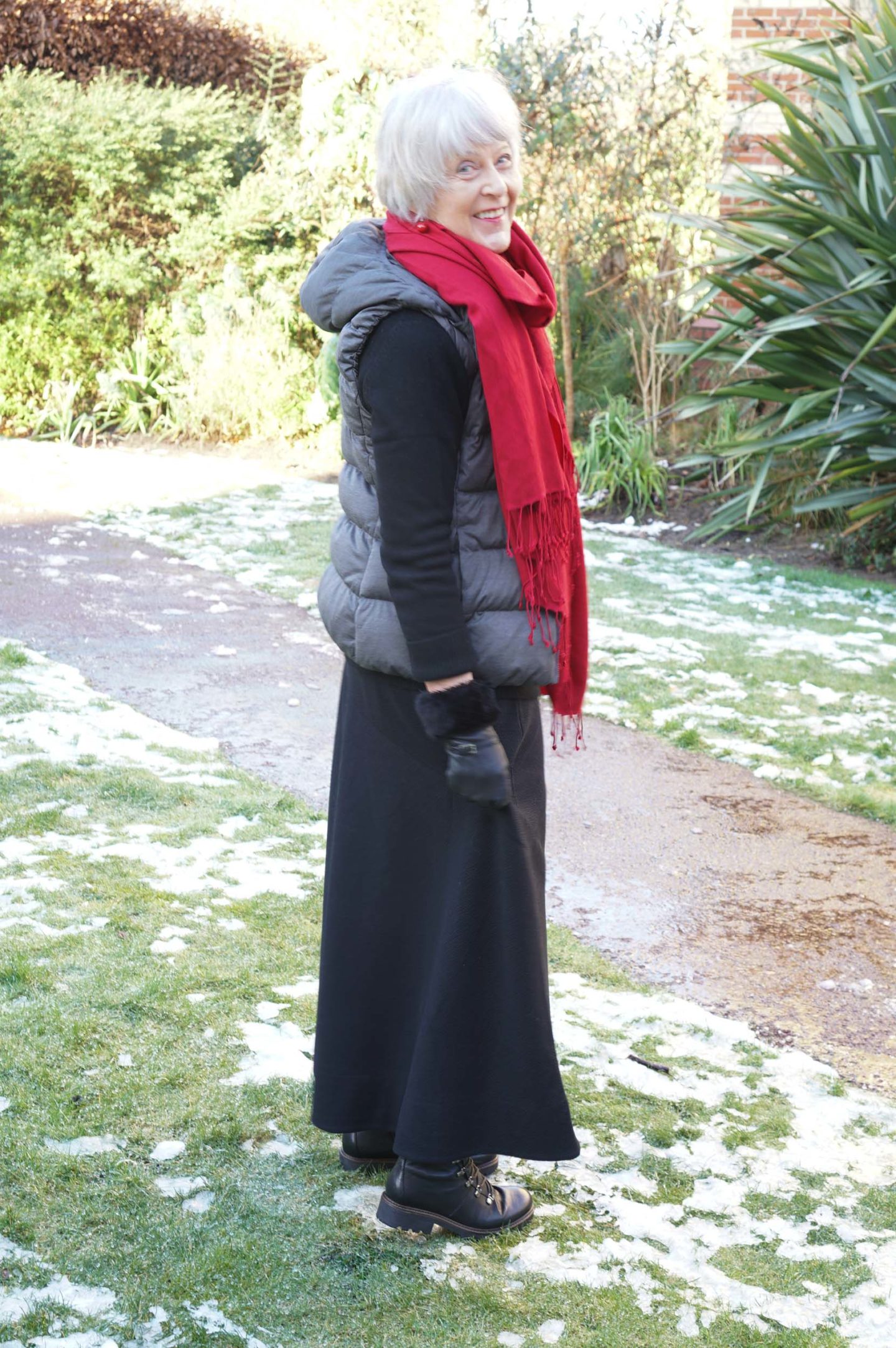 More red in my long fringed cashmere scarf (I bought it on a trip to India many years ago). Similar at Etsy.
Your thoughts:
It is becoming difficult to put posts together at the moment as there is very little stock in the shops and none of us are going out at the moment. I thought that I would add a short survey below, (who can be bothered to fill those long survey monkey ones), to see which subjects you would like to feature more of. It would be great to make this space more inclusive. I felt that we all benefited from sharing our ideas on my recent post on "How to look after grey hair". We are women of a certain age with lots of wisdom so feel free to ask questions on any subject including how you are feeling at the moment as well as how you want to look.
Suggested subjects:
Shop your wardrobe. Photographing combinations from my wardrobe in order to inspire you to be more creative with your existing clothes.
Collages. Putting together possible outfits from current and new seasons stock.
Posts on beauty and make-up products.
Nutrition – Healthy recipes from Emma Marshall Nutrition.
Simple Pilates exercises to do at home from my teacher Murielle at The Garage Studio.
Any other ideas that you might have.
photos by Mr. P in our communal gardens.